Winter 2018 Luxury Belt Trends – The Luxury Crocodile Belts We Need from BRUCEGAO
   For the fashionable guys, a belt is much more than a tool for holding up pants. It is an accessory which completes your outfit. Choosing the right belt out of modern trends of fall 2018 needs some digging. Coordinating colors, choosing the right texture, picking right style can be hard if there is no guide. Below is a small guide on the latest belts trends for men.
Tans and brown belts
   A tan or brown belt has a lot of versatility. It is perfect for every season including winters. Talking about the trends of fall '18, brown belts have made their place on the top of the list. Embossed tan straps offer a naïve combination with blues and whites.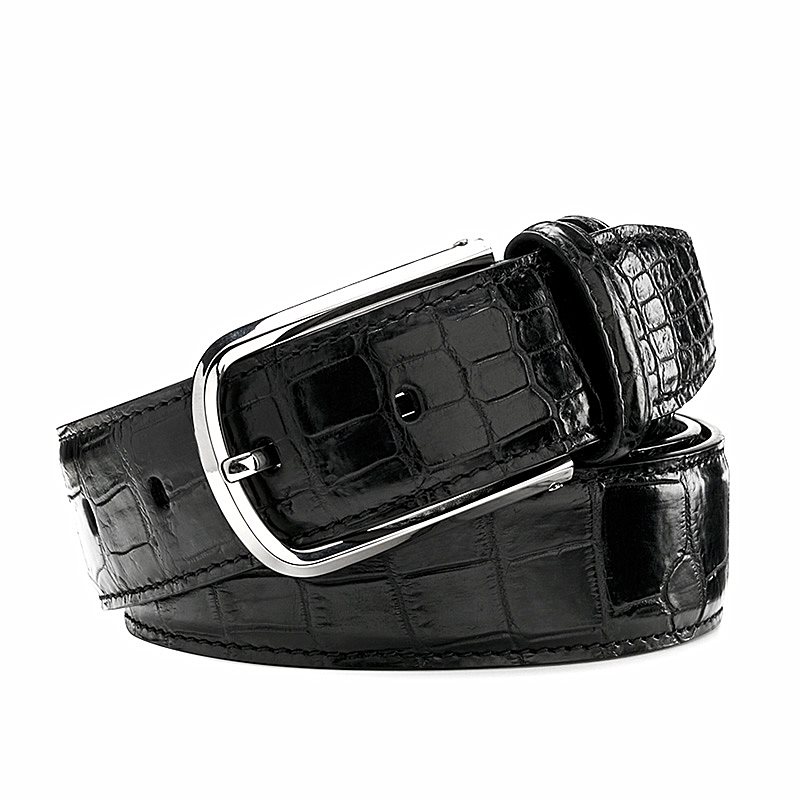 Crocodile leather belts
   Some men are very selective when it comes to belts. The reason behind is that men's accessories are a bit costly. But if you are searching for something unique, alligator belts by BruceGao worth a shot. They produce amazing belts for decades. The quality is remarkable as compared to many others. You get a range of designs and features which look appealing with your outfit.
   The features and specs are unique which are not found in the local market. The rough alligator skin on the belt makes grooves which look amazing on your waistline. It highlights the overall dress and catches the attraction of everyone.
Black Belts
   Out of the formal trends, black belts can be said to be the best one. As a rule of thumb, they look simple, sleek, and minimalistic. Most of the black belts have unfussy textures and clean lines this year. Black is itself an appealing color. If you use a black belt with the classic black suit, it looks so complimentary. Pick a sleek design especially in the texture of leather. Slight round buckles add a classic look in your dress. Also, the formal and trendy aesthetics like this can be an excellent addition to your personality.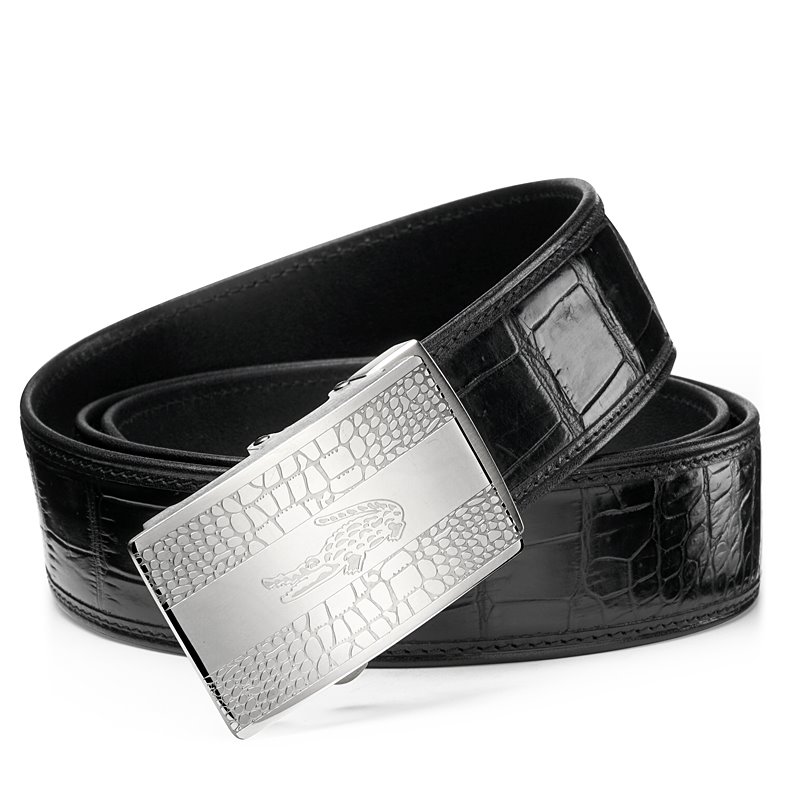 Statement Belts
   Want to brighten up your casuals? Use the brighter belts with iridescent colors. This is one the best trend of this year's belts fall collection. Here is an important tip about the statement belts: keep other parts of the look a little dull and dilute. This will make your belt a focal point. The bright tones of the classic colors work so well. But, remember that the modern sounds of straps can add an unexpected touch overall.
Conclusion
   Choosing a stylish belt looks sexy always. A good belt can add a lot to your outfit. It is a valuable tool itself when it comes to men's fashion. Choose the style wisely, and you will win all the attractions around you. These are some of the best trends of belts for men of fall 2018. Each of them is so fascinating especially the black leather belts and alligators style firm belts. So, catch any of these trends and make your looks enchanting. Get the belt that enhance your personality perfectly and make you look more stylish and decent.
  Recommended Fashion Crocodile and Alligator Skin items: Crocodile iPhone XS Max case, crocodile shoes, alligator shoes, crocodile backpack, alligator iPhone XS Max case,  alligator apple watch band, crocodile apple watch band, alligator briefcase, crocodile belt, crocodile bag, crocodile handbag, crocodile wallet, alligator handbag, alligator bag, alligator wallet.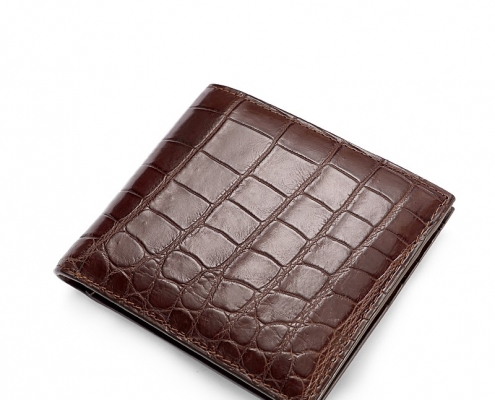 https://www.crocodile-bag.com/wp-content/uploads/2019/06/BRUCEGAOs-Alligator-Wallets.jpg
800
800
Jacket Gaoyzy
https://www.crocodile-bag.com/wp-content/uploads/2018/11/BRUCEGAO-Crocodile-Bags-Logo.png
Jacket Gaoyzy
2019-06-19 13:41:15
2019-06-19 13:41:18
Reasons Why BRUCEGAO's Alligator Belts, Shoes and Wallets are The Best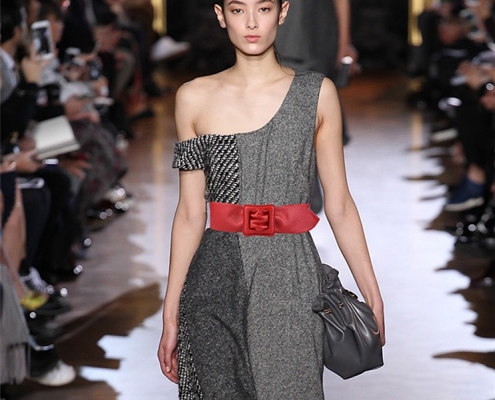 BRUCEGAO
https://www.crocodile-bag.com/wp-content/uploads/2019/04/Style-Your-Outfit-with-Your-Belt.jpg
746
742
Jacket Gaoyzy
https://www.crocodile-bag.com/wp-content/uploads/2018/11/BRUCEGAO-Crocodile-Bags-Logo.png
Jacket Gaoyzy
2019-04-08 11:15:27
2019-04-08 11:17:10
How to Style Your Outfit with Your Belt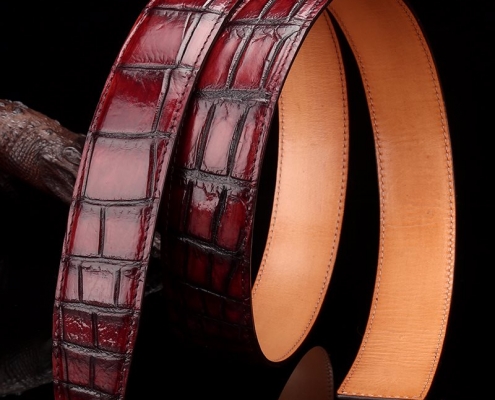 BRUCEGAO
https://www.crocodile-bag.com/wp-content/uploads/2019/02/mens-belts.jpg
800
800
Jacket Gaoyzy
https://www.crocodile-bag.com/wp-content/uploads/2018/11/BRUCEGAO-Crocodile-Bags-Logo.png
Jacket Gaoyzy
2019-02-09 14:14:22
2019-02-09 14:17:39
Best men's belts 2019: keep your trousers up and compliment your outfit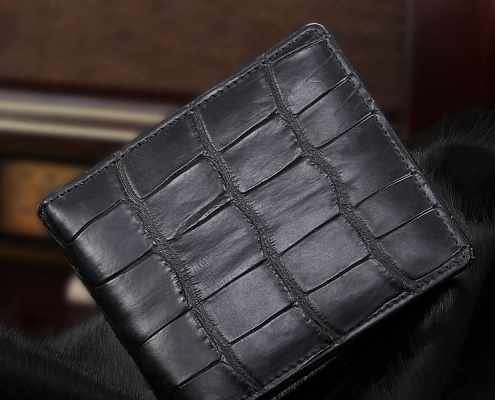 brucegao
https://www.crocodile-bag.com/wp-content/uploads/2019/01/Alligator-Wallets-for-Men.jpg
741
742
Jacket Gaoyzy
https://www.crocodile-bag.com/wp-content/uploads/2018/11/BRUCEGAO-Crocodile-Bags-Logo.png
Jacket Gaoyzy
2019-01-28 11:12:18
2019-01-28 11:12:18
Best Men's Accessories for 2019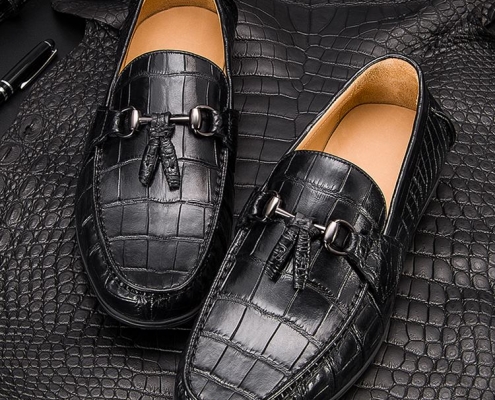 brucegao
https://www.crocodile-bag.com/wp-content/uploads/2019/01/BRUCEGAOs-Crocodile-Shoes.jpg
839
750
Jacket Gaoyzy
https://www.crocodile-bag.com/wp-content/uploads/2018/11/BRUCEGAO-Crocodile-Bags-Logo.png
Jacket Gaoyzy
2019-01-24 11:43:12
2019-01-24 11:43:20
Spring/Summer 2019 trends for men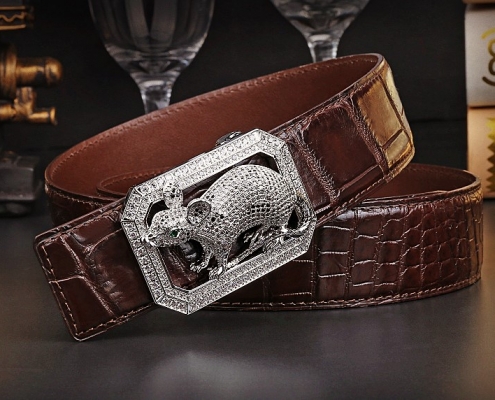 brucegao
https://www.crocodile-bag.com/wp-content/uploads/2019/01/BRUCEGAOs-crocodile-leather-belt.jpg
572
780
Jacket Gaoyzy
https://www.crocodile-bag.com/wp-content/uploads/2018/11/BRUCEGAO-Crocodile-Bags-Logo.png
Jacket Gaoyzy
2019-01-17 12:34:44
2019-01-17 12:34:44
Why use alligator or crocodile leather to make belts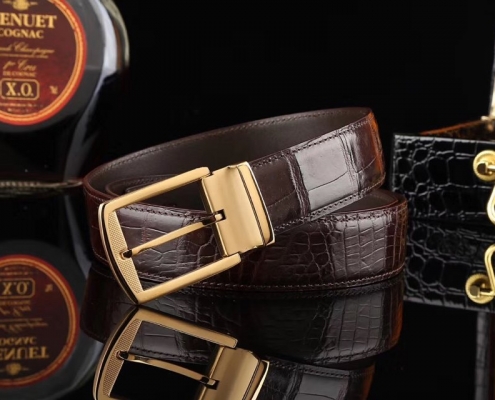 BRUCEGAO
https://www.crocodile-bag.com/wp-content/uploads/2018/12/Mens-alligator-belts.jpg
640
800
Jacket Gaoyzy
https://www.crocodile-bag.com/wp-content/uploads/2018/11/BRUCEGAO-Crocodile-Bags-Logo.png
Jacket Gaoyzy
2018-12-27 12:26:58
2018-12-27 12:26:58
How to match your shoes and belt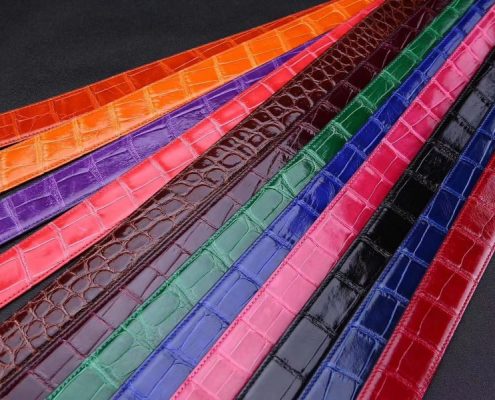 https://www.crocodile-bag.com/wp-content/uploads/2018/10/the-most-durable-alligator-leather-belts.jpg
600
800
Jacket Gaoyzy
https://www.crocodile-bag.com/wp-content/uploads/2018/11/BRUCEGAO-Crocodile-Bags-Logo.png
Jacket Gaoyzy
2018-10-14 11:40:26
2018-10-14 11:40:57
Which animal's leather is the most durable for belts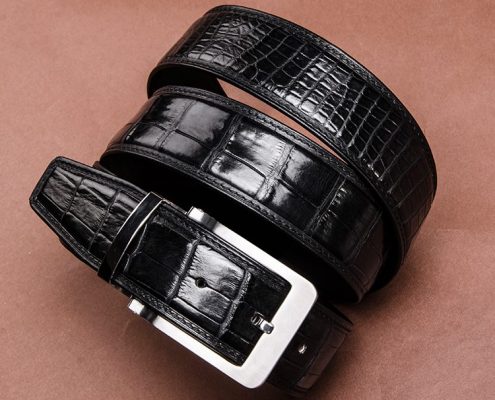 https://www.crocodile-bag.com/wp-content/uploads/2018/10/Luxury-birthday-gifts-for-him-BURCEGAOs-crocodile-belt.jpg
639
750
Jacket Gaoyzy
https://www.crocodile-bag.com/wp-content/uploads/2018/11/BRUCEGAO-Crocodile-Bags-Logo.png
Jacket Gaoyzy
2018-10-05 15:43:48
2018-10-09 03:20:37
Luxury birthday gifts for him