Unique Christmas Gifts for Men 2021
Gift-giving is an important part of human interaction. It has been a part of every culture in one form or another. But over time, gift-giving practices have evolved to add a personal touch that symbolizes care and affection. Nowadays people focus on giving unique gifts. In fact, if you put some thought into it and choose a unique gift, it gets a lot more appreciation.
Giving unique gifts is simply necessary especially on occasions where one might expect competition. For instance, on Christmas, there are lots of gifts with silent comparisons and resulting complaining looks. To ensure that your choice is solid and well-received, you must put some extra thought into finding a unique Christmas gift. As Christmas is fast approaching, people are mobilizing to get the perfect gifts for their loved ones. If you are also searching options for a unique Christmas gift for men, then you must check out our exclusive list of gifts below:
Gifts are a perfect way to show love, care, and devotion. So, here is a list of unique Christman gifts for men: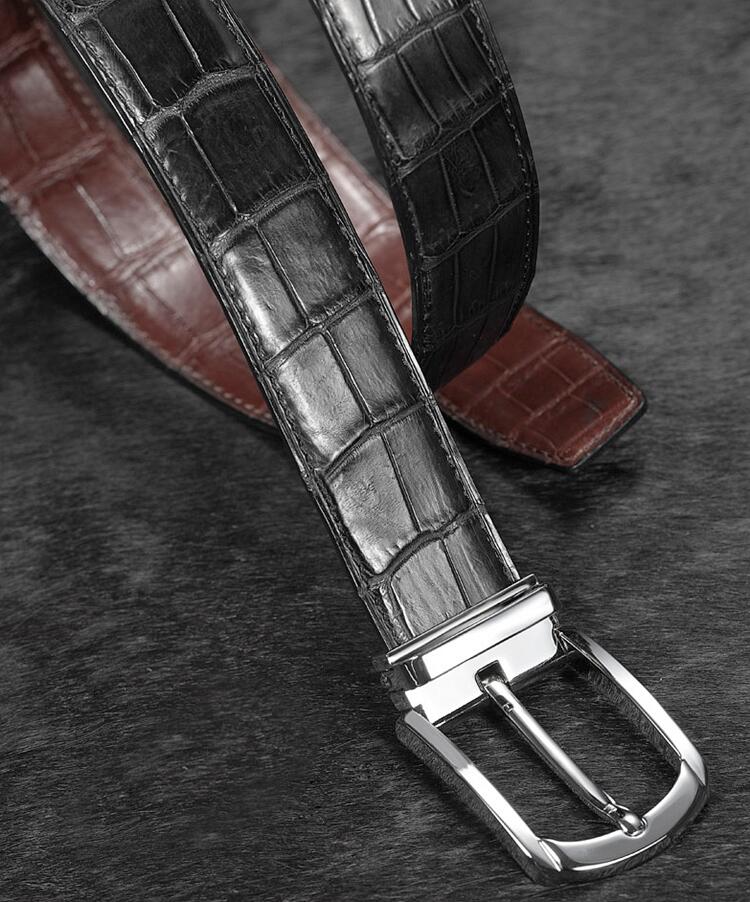 Men's Classic Alligator Leather Reversible Belts
These belts are made of real alligator leather which speaks to their durability. These belts never go out of fashion mainly because alligator leather is evergreen. To invest in accessories that complement a wide range of your outfits, choosing an alligator leather belt is the right choice. It is an everyday use item which makes it a perfect gift for your friends and family. Besides, the reversible feature is convenient which gives you an option for different shades to pull a wide variety of outfits together. The material used is of exceptional quality and the belt can be worn in formal and informal attire.
These classic alligator leather reversible belts make for a wonderful gift for Christmas. All men use belts; therefore, it will make for a well-received gift. Also, the material being alligator leather will add a classic touch to your gift.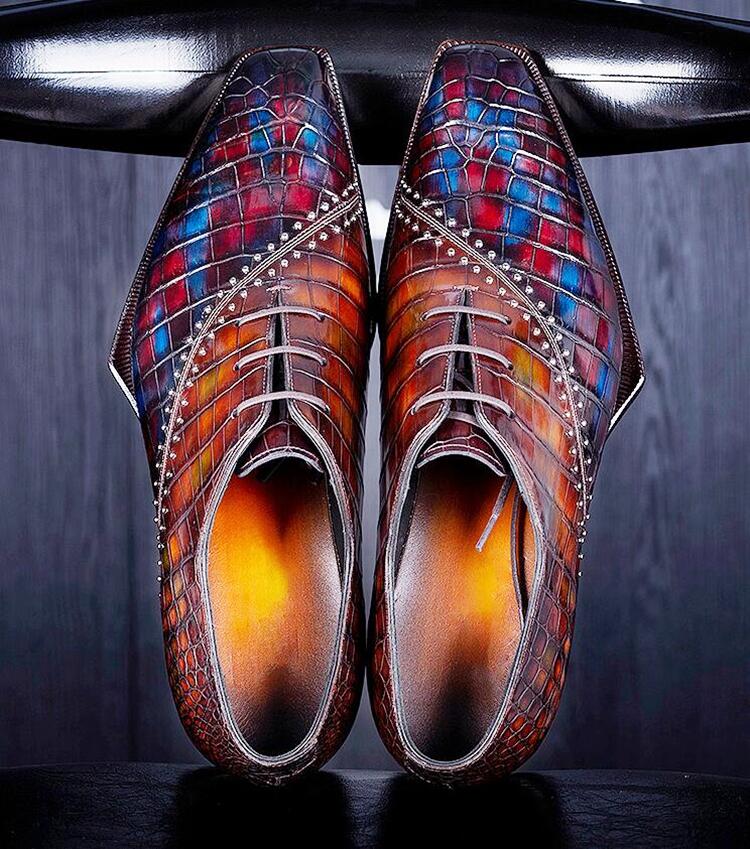 Designer Alligator Oxfords Modern Lace-up Leather-Lined Dress Shoes
The world of designer shoes is not only dominated by women. Men can enjoy some bespoke alligator oxfords laced-up leather-lined dress shoes to make their exquisite sense of style shine through. The extravagant look of the shoes will make you stand out in a formal gathering where everyone is suited up. The chiseled details of these shoes and the supportive sole allow comfort in movement and great balance while walking. These shoes can also be used for everyday formal wear. The internal leather lining makes it a preferred choice for shoes for long hours. They are breathable and ideal for wearing hours on end.
These designer alligator oxfords modern lace-up leather-lined dress shoes make for a great gift especially with Christmas coming up. They are an everyday use item with designer touch to them. This makes them an ideal choice for men in your friend circle or family. Choosing these shoes will ensure that no matter what preference the receiver has for their shoes, they are simply going to love these.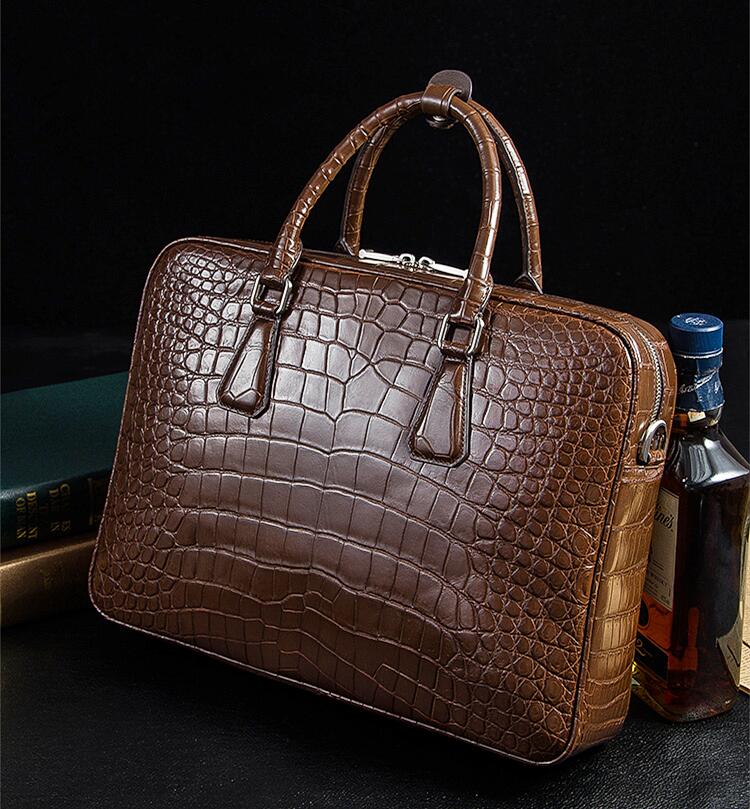 Luxury Alligator Business Briefcase Bag
For those who are looking for unique style, extravagance, and a touch of elegance in their Christmas gift this year. They must try the exclusive luxury business briefcase bag made with alligator skin. Wearing alligator leather in watch bands and belts has been a part of men's fashion for years. But their briefcase choices have expanded over the years. Now men have the luxury to add style and uniqueness to their hand carries. Especially if they are made out of alligator skin. These bags have a sleek design and a variety of colors available. This bag has multi-use compartments and it can easily hold your files, laptop, cellphone, and other work accessories. These bags are made of premium quality alligator skin and there is no alternative like embossing pattern cow leather used to make them.
Choose the luxury alligator business briefcase bag for men as your Christmas gift for your loved ones. It is a durable briefcase and it is also exceptionally easy to maintain. It adds style to your office look and makes for a wonderful addition to your daily use accessories.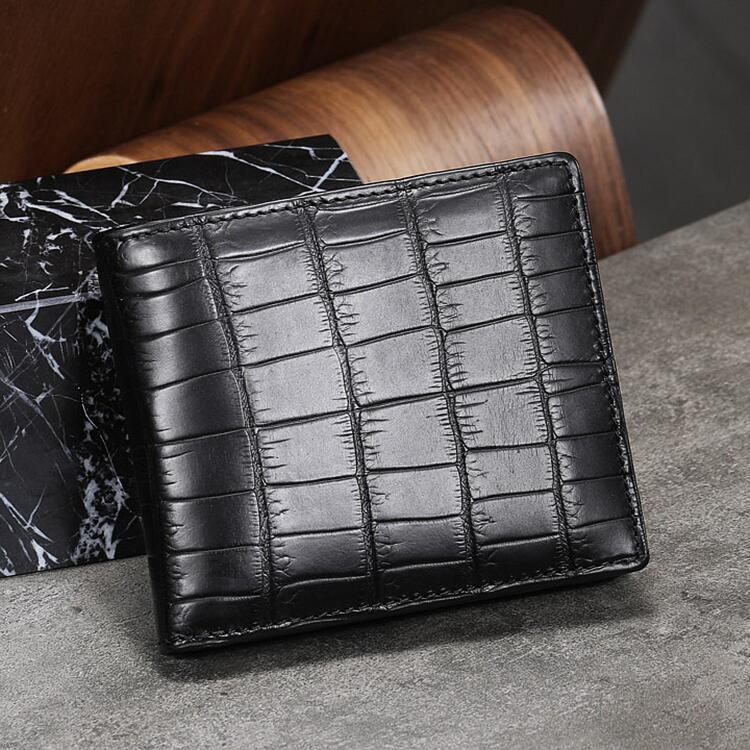 Classic Alligator Wallet
When it comes to wallets, variety, and durability are everything. Now you can get classic alligator wallets in a variety of colors, sizes, and compartment capacities. Wallets are an absolute necessity. Every single man uses one and even more than one to switch between different outfits and events. The material insurance durability and long-term usage out of your wallet. If you compare this alligator wallet to a synthetic material-made wallet, the former will be an obvious choice. Therefore, whichever way you see it, alligator wallets are the right choice for a stylish and unique option.
Wallets make for a thoughtful gift and speak volumes when they are classic alligator ones. They will be the right choice for a personalized gift to your loved ones for this Christmas. It will definitely go over greatly if the receiver already uses similar products. You can buy a wallet that matches the color of the other products to complete their set. They would even work if you want to replace an old one with a new and more stylish choice.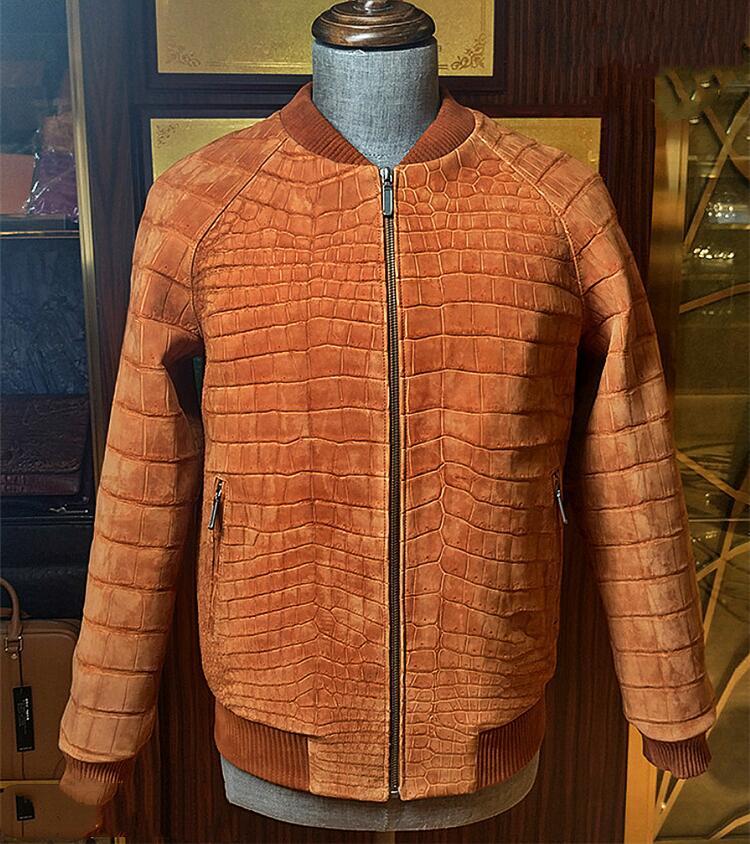 Stylish Suede Crocodile Leather Bomber Jackets
There isn't a single person who would not be happy to receive a leather jacket especially if it is made out of real crocodile skin. You could use a stylish suede crocodile leather bomber jacket for men as a Christmas gift. It is a gift that is always well-received and appreciated greatly. It is even better that you get to have options for cool colors for it. This jacket is available with a stylish and extravagant look. It is made to last for a long time. The top-quality material used for this jacket makes it a preferred choice. The buttons and zips used in this jacket work smoothly and enhance its look. These jackets are very versatile and elegant.
Pick this stylish suede crocodile leather bomber jacket for your Christmas gift and you will be popular until the next Christmas comes. It definitely makes for a smart choice for those who are picky about their styles and looks.
Final Thoughts
If you are in the market for a perfect Christmas gift for male members of your friends or family circle, or you are looking for a personalized gift for your partner, leather products are always a good choice for gifts. They convey your thoughtfulness and make for well-received gifts. These leather items as gifts are simply perfect for everyday use, therefore, you need not look any further for your Christmas gift and just choose one or more to buy now.