Why Should a Man Own an Exotic Leather Belt
There are a lot of different types of belts available in the market, from simple leather to Denim, and even some plastic or fabric variants. However, out of all these, the exotic leather belts stand in a league of their own. When it comes to men's fashion, this is something every man should own, for various reasons that shall be discussed further in this article.
Reasons for a Man to Own an Exotic Leather Belt
Different kinds of belts are suitable for different occasions. Some can be worn for different kinds of clothing, while others are customized for a particular style. Exotic leather belts, unlike others (even other ordinary leather belts), have some unique properties and features that make it an item that we should not think of not buying. Those reasons are as follows: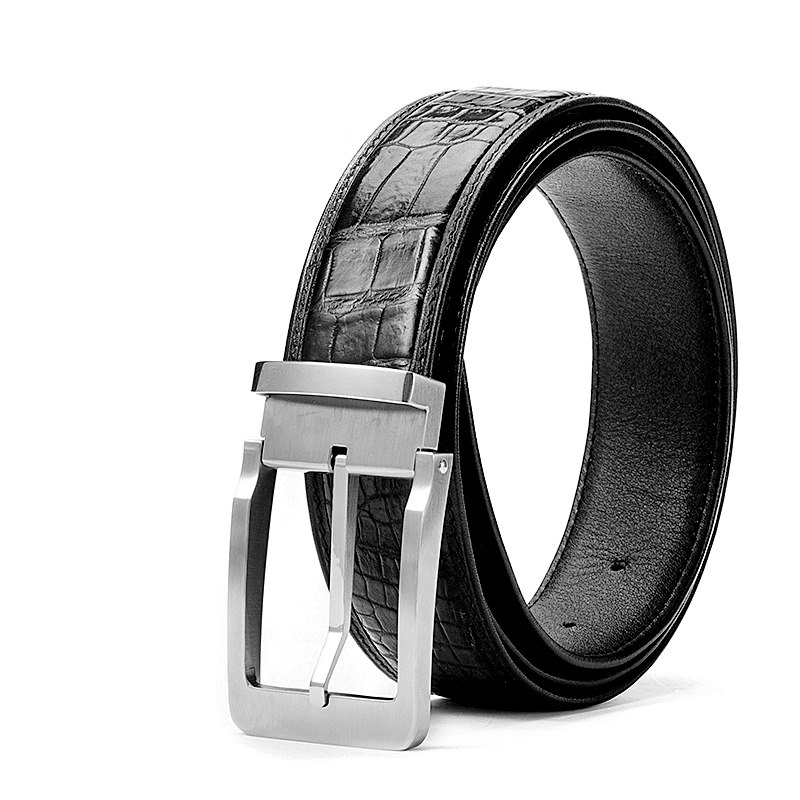 It does not wear off over time
Most belts have the tendency to wear off as time passes. In other words, when you wear them a lot, external changes in weather or rainfall may cause them to wear and tear in different parts, causing their surface to start shredding. Moreover, as we attempt to buckle normal belts, we often see that unappealing lines emerge on the belt, which not only destroys the look of the belts, but they also make them potentially unusable.
However, exotic leather belts have a unique feature to them. They are flexible and resistant to changes in weather to some extent, making them an item that can keep its form and shape even as the weather changes or even if water splashes upon the item.
The belt looks very smart and graceful
Although most belts exist for the purpose of giving a smart look, other than keeping the trousers in place, most usually fail in their former purpose. Exotic leather belts have a special appeal to them. Although some questions may be raised about the diverse fashion combinations of this belt, when worn appropriately, they indeed make a person look very graceful.
With these belts, you may find yourself having a boosted confidence because you will not only look good to others, but also to yourself. And we honestly believe, that is what matters the most.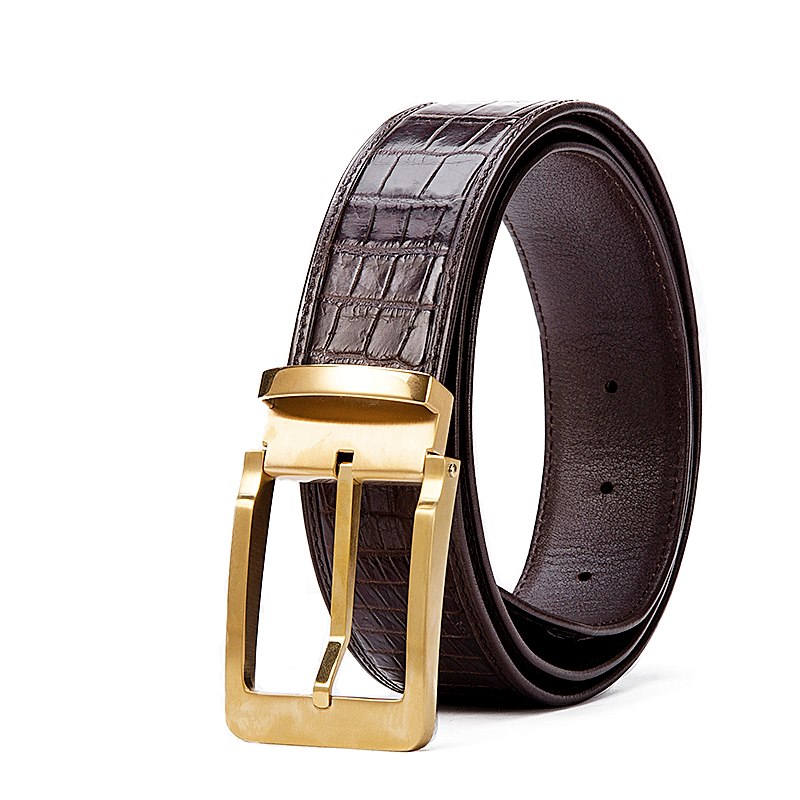 There is not anything extra about the belt
Nothing about this belt is too extra, flashy, and extravagant. Ordinarily, when belts are worn, they look too pretentious because they may either not fit with the clothing worn along with them, or the occasion may be inappropriate for them.
With exotic leather belts that would not be the case.
They will look as appropriate in a nightclub party as they would look in a wedding, and the same goes for other grievous moments like a funeral.
When you wear them, you will realize that you can blend into any situation, and the exotic leather belt would look good with any type of clothing.
The belt is not too expensive
We may come across belts that are too expensive but will damage and wear out after they are worn a few times. At others, we may get belts that are durable, but they would be quite expensive and may not match well with your clothes.
When we consider these circumstances, exotic leather belts would come out to be a very feasible option. Although their rates are in a reasonable range, some may still find them to be too expensive.
If that is the case, consider the things we discussed in the preceding paragraph.
Although they may seem expensive to some, if it is seen as an investment that will stay with you for long, the price is pretty good. Because, after all, this payment is one-time. After it, you may not have to worry about buying a new belt.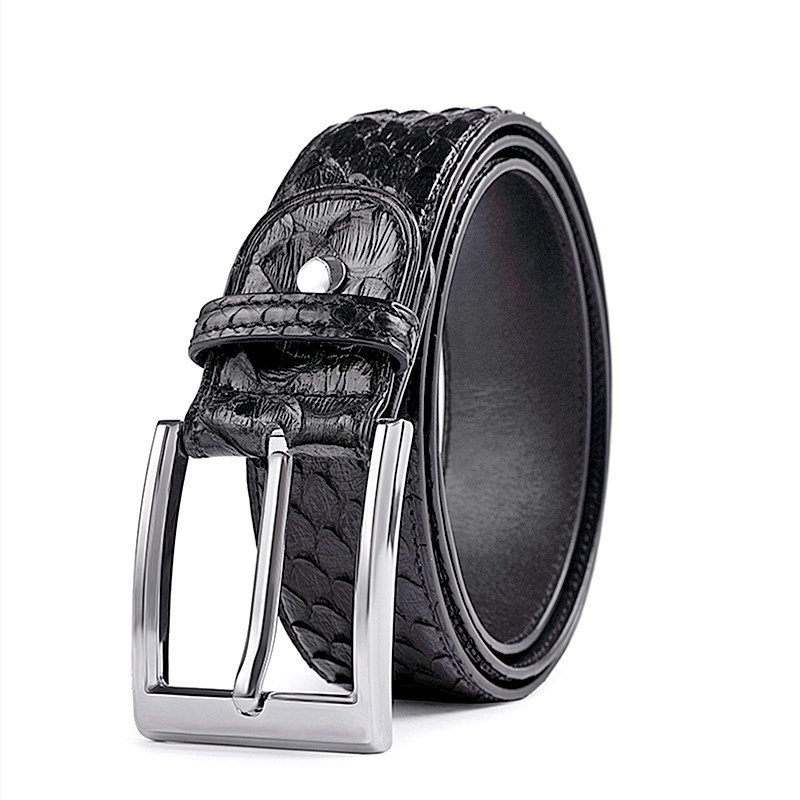 It is the perfect item for men's style
There are a lot of fashion items that would do well on men. However, only a few of them may actually be deemed perfect. Exotic leather belts can be considered an all-rounder that illuminate with style, and at the same time be feasible for the individual wearing or buying it.
Although exotic leather belts are the best suited for formal wear, they can also be worn in casual situations, and rather, they would be as good for both if we consider the unique circumstances.
These belts can be adjusted very well
Most belts may end up becoming too long or too short, as an individual loses weight. Or perhaps, the buckle holes may not match with the individuals changing size. This can be the cause of a lot of agony and frustration. However, with an exotic leather belt, it will not be a problem.
They are usually designed in a way that they fit a wide range of sizes. So, even if your waist size changes with time, you will see that this belt fits you well and ensures your satisfaction.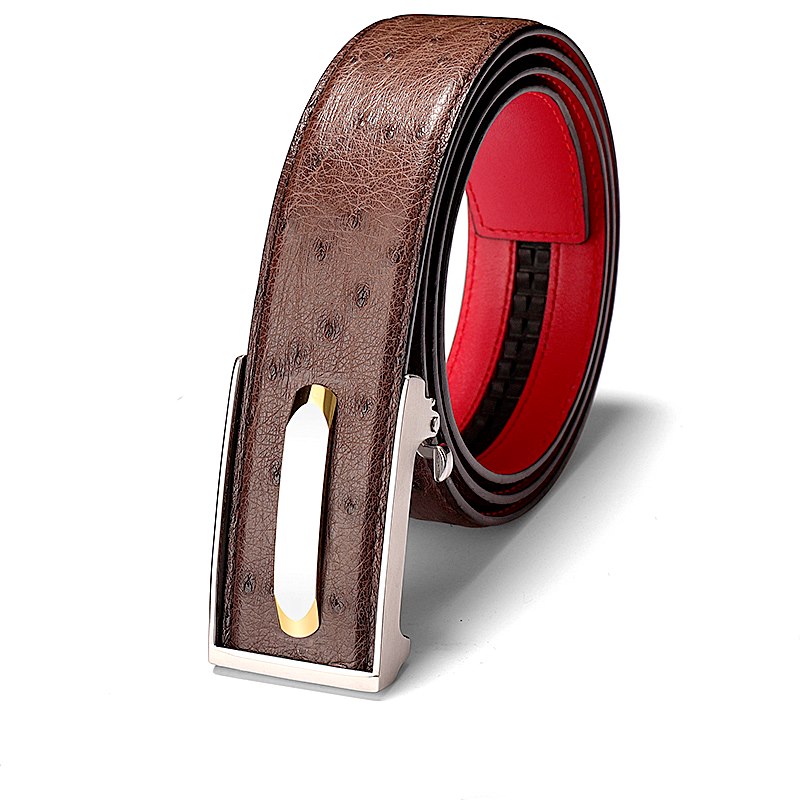 The buckle is strong and durable
This is probably the biggest problem pertaining to many belts today. Their buckles are usually weak and may cause a lot of discomforts. As time passes, the buckle may break and render the belt useless. However, exotic leather belts, given their quality and prestige, usually have good quality and strong buckle attached to them.
Although it is not good to be careless when using something, if you use the buckle of an exotic leather belt carelessly you may notice that it retains its quality through time.
Final Thoughts
As we have thoroughly discussed, exotic leather belts are not only durable with reasonable pricing, their look is also elegant. These unique features make them a very good option to consider buying. However, all of this is just the icing on the cake. Once you own an exotic leather belt, you will see there is so much more worthy about this item, some of the things which are unexplainable by mere words.