Winter 2018 Luxury Shoes Trends – The Luxury Crocodile Shoes We Need from BRUCEGAO
  As the summer is leaving, ladies and men might be thinking of the footwear trends for upcoming winters. It is the time to start looking for the latest shoe trends. Before landing to the shoe stores, learn about the directions to follow in winter 2018 for ladies and men.
  This winter, there are going to many silhouettes which you won't like to miss. So, without further delay, let's check out the best shoe trends of this year's fall.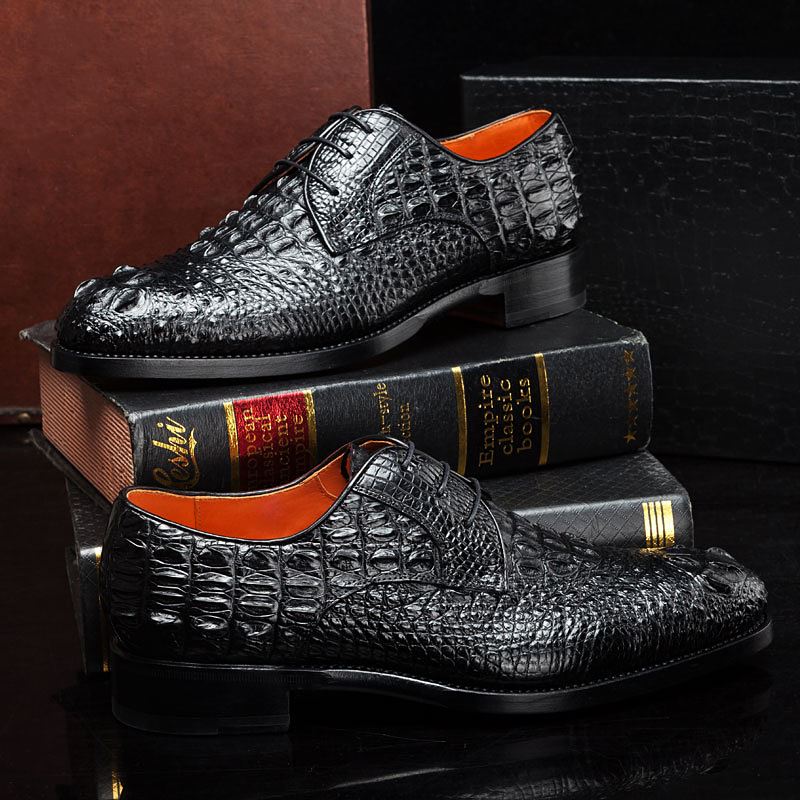 White boots
  This is the modern incarnation of the mod' style of the 60s. One of the most cooling trends of this fall for both ladies and gentlemen is the white boots. Life gets dull with so much black. So, swap your ankles in a pair of white boots. It is the best and easy way of elevating the fashion this fall.
Over-the-knee shoes
  You can be kidding! This is the most cooling trend spotted this year for ladies. The trendy over-the-knee boots have been rotating over a few years and every time pleased you. You have different choices about shoes.. Go for whether skin tight or slouchy design, it amazes every way.  Choose the lovely neutrals as they are easy to be styled.
Two colored shoes
  The cotton made two colored shoes are going to be your weekday work funk. They are colorful and playful, which makes them perfect for formal wear. The boots are utterly irresistible for the ladies who know about the sense of fashion.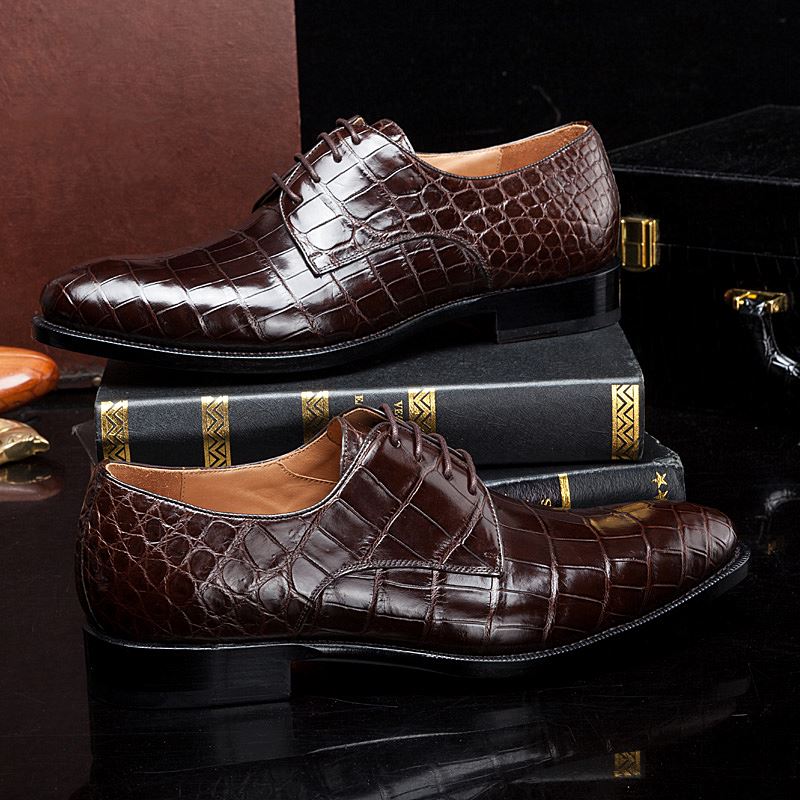 Crocodile leather shoes
  This year, you are going to see alligator shoes and crocodile boots everywhere. These are not an ordinary shoe. The genuine alligator or crocodile skin shoes look charming for both men and women. The choice is for the elites because they are a bit price. Bruce Gao's alligator leather shoes are the mark of class and dignity. They are of high quality and made to last forever. The touch of the boots is irresistible, and each of the design is so catchy.
The geometric heels
  This year, you will find every kind of heels. In the shoe collection of 2018, heels of all the exciting shapes are launched for ladies. It started by the geometric shaped heeled sandals of Emily Ratajkowski. She was the first one to wear these trendy shoes. But now these are everywhere.
  The heels can be round, trapezoid, rectangular, triangular and so on. Pretty much every shape, you may have learned in your elementary school. Wearing them is fun. Color ranges are extensive too.
Conclusion
  The smart shoe designers know how to please you. Like every year, this year's shoe collection for fall is full of fun and surprises. Whether it is about heels or flat, dark tones or light ones, a lot is waiting for you. Each design rolled out this year, is unique in its way. So, choose the best shoes and give your feet a treat this winter. Do not forget to check the comfortability level that you want with the shoes to assure that you will enjoy wearing your shoes.
  Recommended Fashion Crocodile and Alligator Skin items: Crocodile iPhone XS Max case, crocodile shoes, alligator shoes, crocodile backpack, alligator iPhone XS Max case,  alligator apple watch band, crocodile apple watch band, alligator briefcase, crocodile belt, crocodile bag, crocodile handbag, crocodile wallet, alligator handbag, alligator bag, alligator wallet.