The Best Luxury Belt for Men-BRUCEGAO's Alligator Belt
  Everyone wants to have classy accessories to look more stylish and graceful. But whenever you talk about the accessories made of alligator and crocodile skin the only word that comes in mind to describe those accessories are luxury. BruceGao is one of the most known names that can come on the top of the list whenever you talk about the luxurious accessories made of the alligator or crocodile skin.
  Quality of any accessory can make that durable and reliable. Accessories can enhance the overall look. Men are commonly very picky when it comes to the selection of the accessories. Men believe in buying the things that are of high quality and can be long-lasting. They are concerned with the quality of the product instead of the price. This is the reason why accessories of men are expensive than women.
Following are some best alligator belts: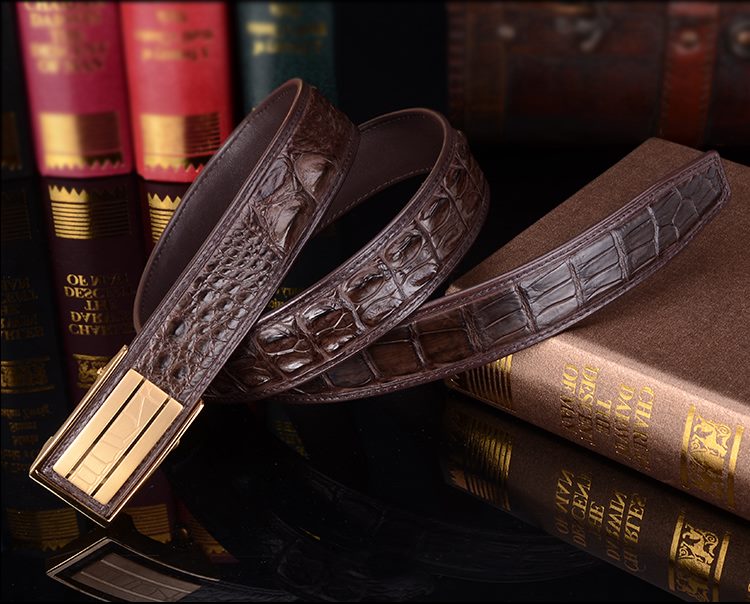 Men's Luxury Automatic Buckle Alligator Belt
  It is a belt made of genuine leather and branded by BruceGao. Length of this luxury belt is between 100 to 130cm, while the width of it is 3.5cm. it is available in black color only. You can adjust the length of the belt freely by yourself. If you want to have an appropriate belt for your outfit then the best thing to consider is that buy a belt which is at least two to three inches larger than the size of your belt. This alligator belt can provide the perfect fit for anyone. This holes-free belt looks great with every outfit.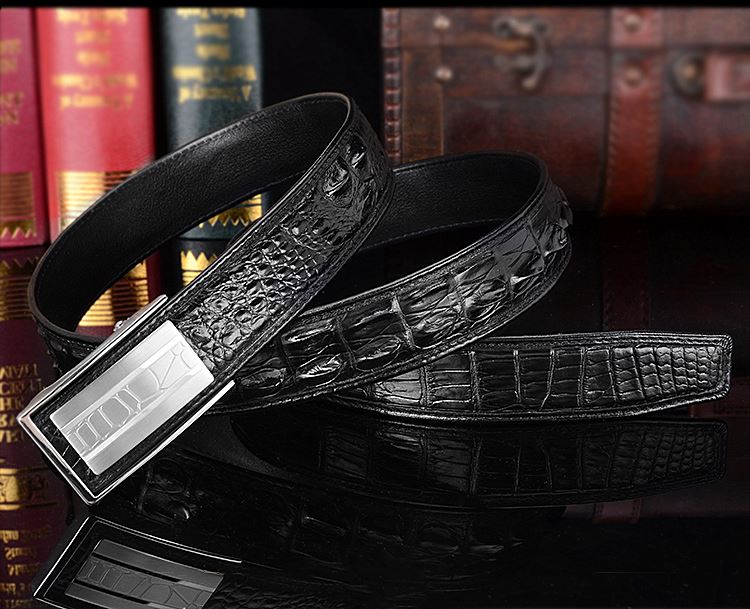 Fashion Alligator Belt, Reversible Alligator Leather Belt for Men
  The length of this belt made of alligator skin is between 100 to 130 centimeter. This BruceGao product is available in black and brown colors. You can get a wrapped belt in a luxury box that can be a perfect gift for your husband, brother or father. This is one of the most stylish belts available that is very necessary for you to have in your wardrobe. You can use this elegantly designed belt with any of your formal or casual outfits to enhance the grace of your outfit.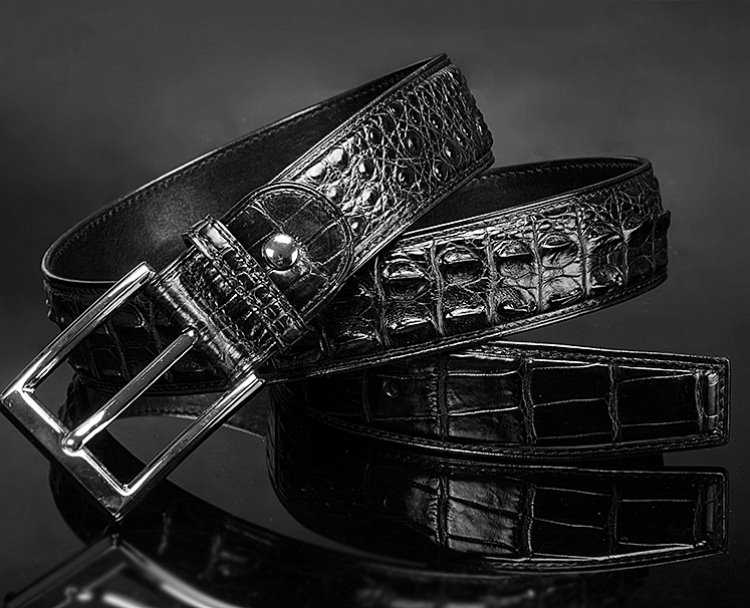 Designer Alligator Belt, Fashion Alligator Belt for Men
  This luxury belt having a length from 100 to 130 cm. This belt can be a classic and trendy piece for your wardrobe. You can get this in black or brown colors. If you want to have a belt that can give you a clean look for every day then Designer Alligator Belt, Fashion Alligator Belt can be the best choice for you. This can give a perfect look to your casual or formal outfits. Designer Alligator Belt, Fashion Alligator Belt can enhance the grace of your outfit.
  A belt is the most necessary accessory of the men because they can wear it for casual and formal both occasions. A belt can be used with the formal dress pants or jeans both. A good quality of the belts can be an appealing factor in your dressing.
  Recommended Fashion Crocodile and Alligator Skin items: Crocodile iPhone XS Max case, crocodile iPhone Xs case, crocodile shoes, alligator shoes, crocodile backpack, alligator iPhone XS Max case,  alligator apple watch band, crocodile apple watch band, alligator briefcase, crocodile belt, crocodile bag, crocodile handbag, crocodile wallet, alligator handbag, alligator bag, alligator wallet.