How to Pick the Crocodile Belt
  Most of the crocodile belt in the market is made from Siamese Crocodile with the bone protrusion, which is very domineering and the price is relatively low. We do not discuss the crocodile species. How to pick the crocodile belt? There are several aspects need to pay attention to: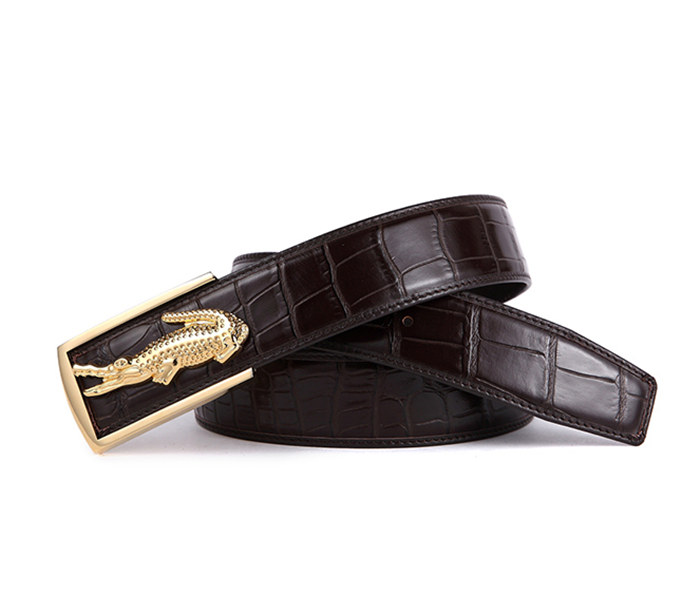 1, real crocodile leather VS fake crocodile leather
  We must distinguish between the genuine crocodile and embossed leather. The real one feels natural and vivid, the bone protrusion is hard to be pressed by hand; the fake crocodile skin looks almost same, but the texture is relatively rigid and regular, and the feel is bad because of the gap between the surface and the bottom, which is easy to press down.
2, the back skin VS the belly skin
  Generally, the crocodile belt is made from the back skin and belly skin. By comparison, the bone protrusion of back is magnificent and beautiful, while the belly skin is soft, delicate and not easy to break off, especially in the middle part of crocodile's belly, of which the pattern is great and extremely rich. It is recommended to choose the crocodile belt made from the belly skin.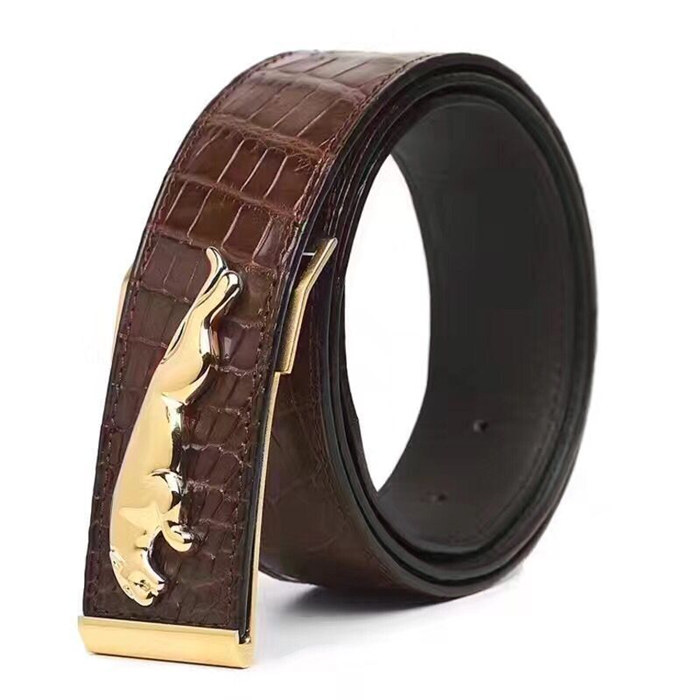 3, the crocodile belt VS the joined crocodile belt
  The sizes of the crocodile are different, and the crocodile skin parts are not the same, so it is inevitable to be joined. Although the joined technology is difficult to be noticed by ordinary people, there are potential troubles, one is to influence the out-looking of the belt, the other is to shorten the service life.
4, the oil sealing VS the wrapping sealing
  There are two types of oil and wrapping processing of crocodile leather belt, and the oil side is divided into three grades, while wrapping is divided into sewing leather or woven edge. The editor thinks that oil processing is more natural and beautiful, but after a long time, oil sealing is easy to fall off, but this won't happen to the leather wrapping. The wrapping sealing can better protect the belt body and extend the service life of the belt.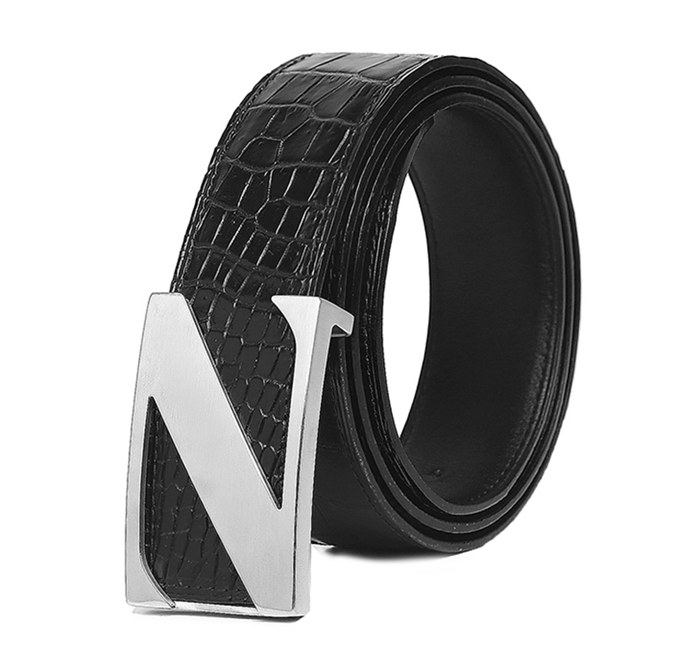 5, needle buckles VS plate buckles VS automatic buckle
  The crocodile belt buckle can be divided into three categories: the needle buckle is simple, and the automatic buckle and the plate one are made from the solid metal buckle. The selection of the buckle depends on the personal preference. Whatever you choose, I think the simple one without too much decoration is fine. If you want to be formal, you can choose the plate buckle and the automatic buckle.
  Recommended Fashion Crocodile and Alligator Leather Goods: crocodile belt, crocodile bags, crocodile handbags, crocodile shoes, alligator shoes, crocodile backpacks, alligator backpacks, alligator leather belts, crocodile wallets, alligator handbags, alligator bags, alligator wallets, crocodile leather jacket.
Recent blogs: