Exotic Leather Belts
   If we talk about belts in a typical way, then, of course, we all know its important that the belts hold the Pants for us. But what if I tell you that belt is much more than only holding a pant? A belt adds more to the fashion of men and women. Belts are classic in their own way but if we talk about exotic leather belts then no other belt can be classier then these belts. Adding a classic touch to your whole look can definitely make your day. A belt on pants attracts people from far away. The Classic brown leather belt on any color of the pant looks so much fascinating that it turns almost every head around. Nowadays, people have stopped using belts because many of them consider it as an old fashion. Only a few men use belts. Maybe they do not know that a leather belt can be the classiest accessory a man can ever wear. Belts need to be put on with every single outfit on a daily basis. It is because they are a very crucial part of a professional look as well as of the most casual look too. In addition to holding your pants, belts at a finishing touch to the whole of your look.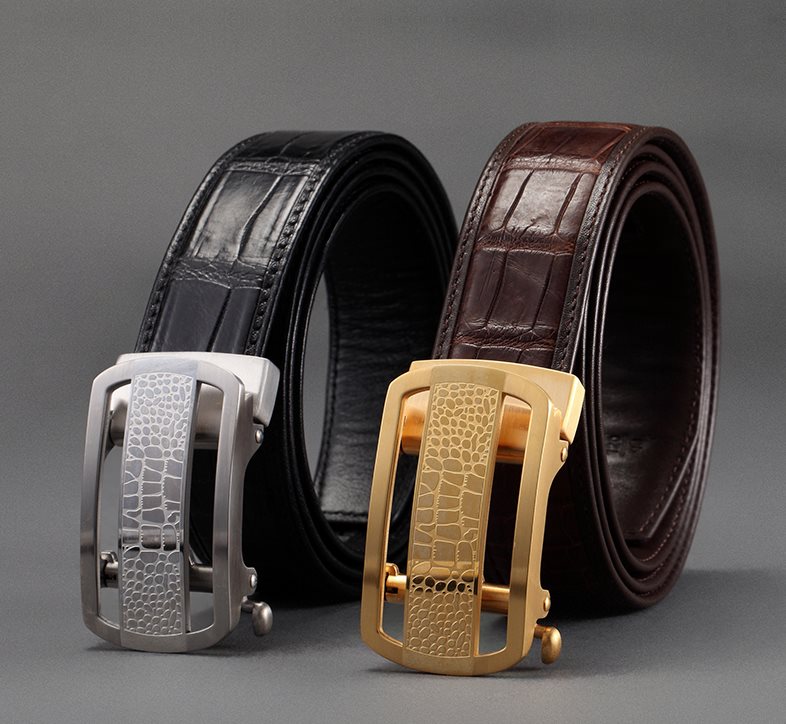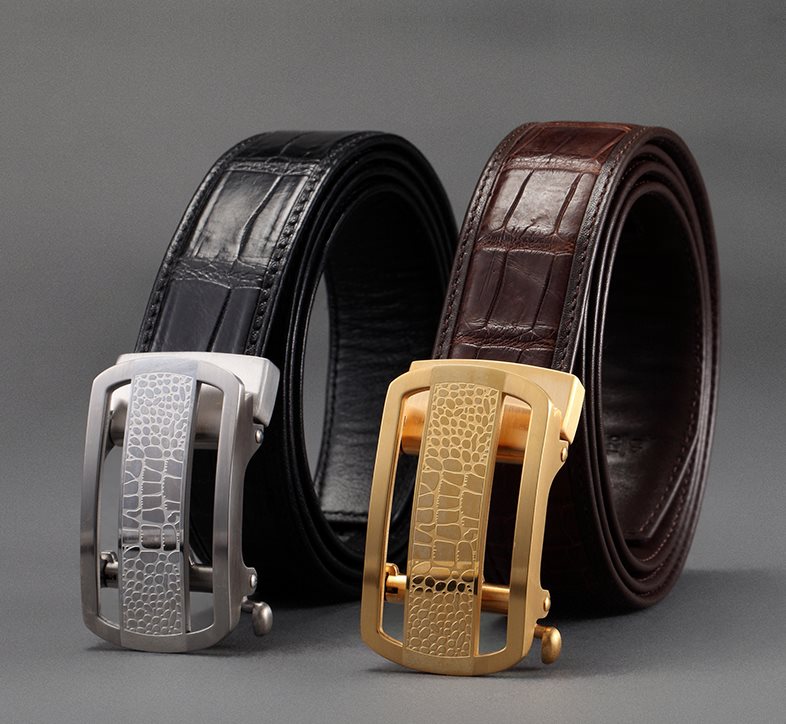 The most important thing to avoid while buying or using the belt
   Everyone should definitely avoid using belts that are made up of relatively cheap material. Belts provide you with a statement look and that is why they should be made up of the best material available. When we talk about the best material in the market, no other option seems to be true in the presence of leather. Exotic leather belts are the most attractive ones. They can definitely add up more style and personality to your look. These belts are durable and are irreplaceable as well. No other belt has the potential to be compared with exotic leather belts. They define the personality of the person from head to toe.
A lot of variety is also available in exotic leather belts
   If you think that leather only comes in brown color then you are definitely wrong. Leather belts have a great variety just same as all the other common belts do. You can also find many attractive dark colors in leather belts. Now, choosing the right one with your right outfit is your duty. Exotic leather belts also come in different colors. That means you can also use these belts to add an attractive style to your monochromatic outfit. Leather belts not only provide you with quality but also with a great quantity. So you would be able to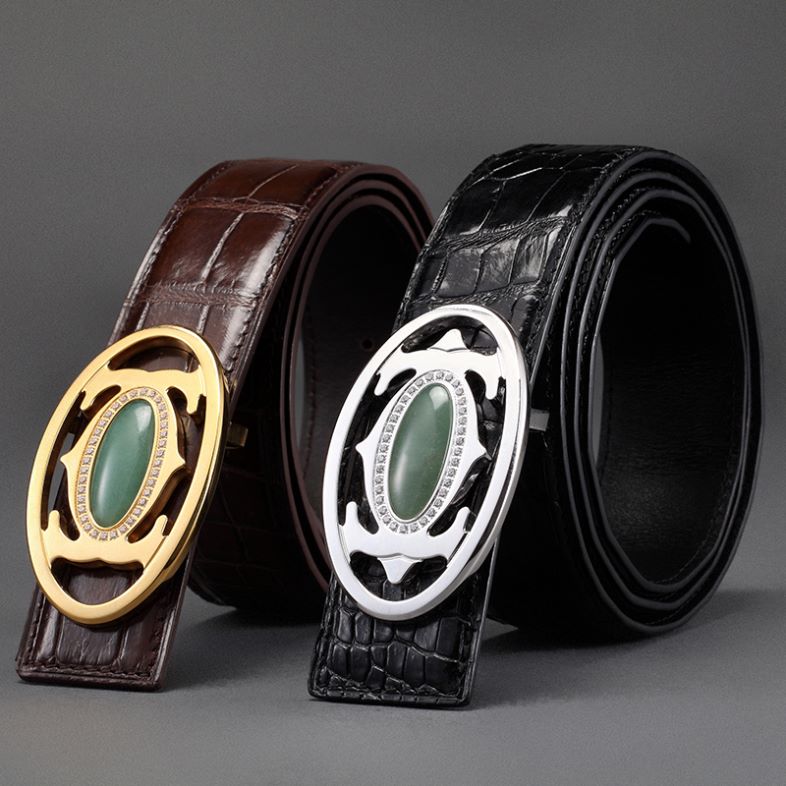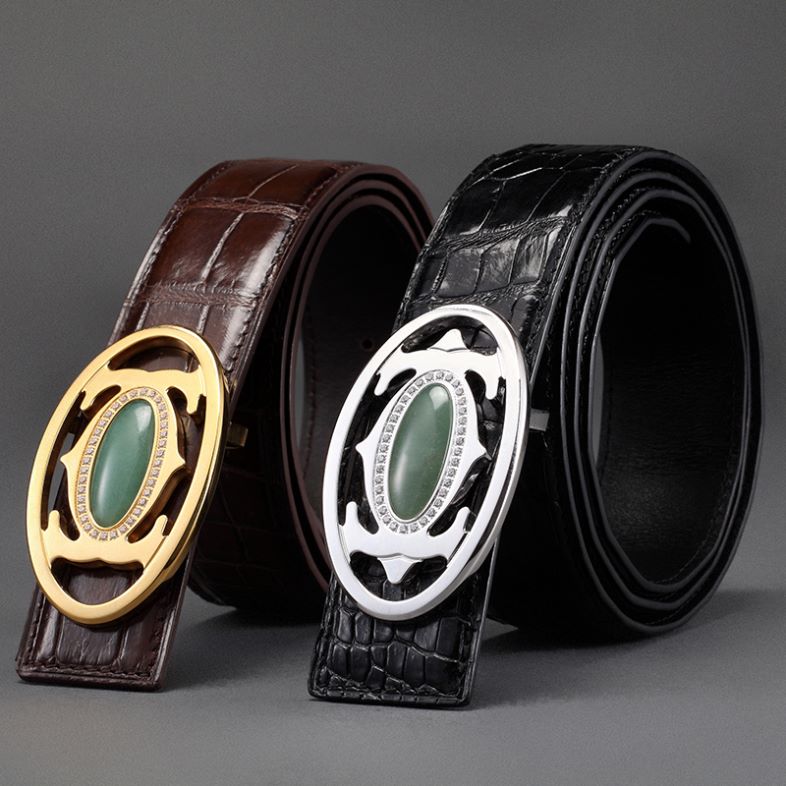 buy any color or style of your choice
   So basically, choosing exotic leather belts means that you do not have to compromise on anything because you get every desired feature in the belt along with the quality assurance. So there is no point in not selecting the Exotic leather belts. If you are still confused, then you should go to the nearest outlet and take a look at these belts yourself.
  Recommended Fashion Crocodile and Alligator Skin items: crocodile iPhone X case, crocodile shoes, alligator shoes, crocodile backpack, alligator iPhone X case,  alligator apple watch band, crocodile apple watch band, alligator briefcase, crocodile belt, crocodile bag, crocodile handbag, crocodile wallet, alligator handbag, alligator bag, alligator wallet.