Crocodile Leather Belt Classification
   There are many classifications of crocodile belts. Let's go into details about some types of crocodile belts.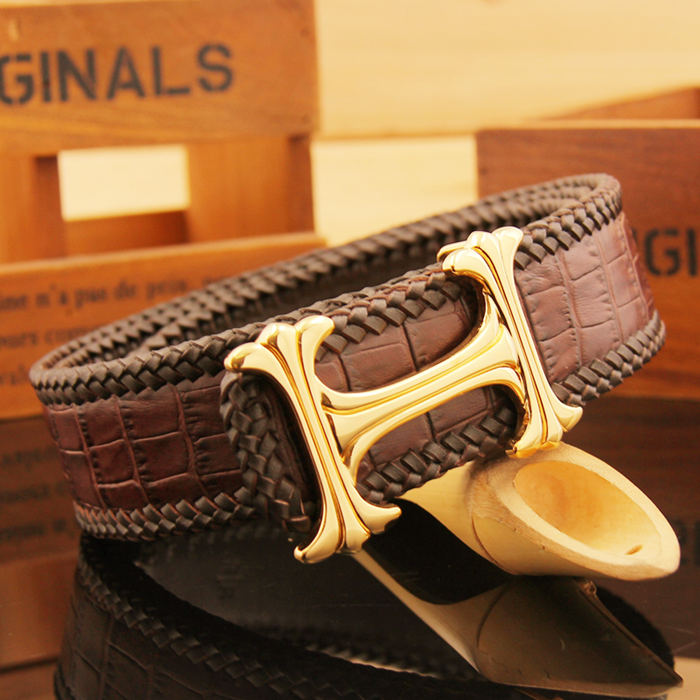 1, As for the buckle, it can be divided into needle buckle, buckle (smooth plate buckle) and automatic buckle
   Needle buckle belt is a traditional type, simply speaking, there is a neat row of holes on the belt body, rather than the slot. Adjusting the tightness by the flat pin hole, it is usually used on casual occasions. Smooth and automatic buckle are large solid metals. The metal buckle is smooth round beads and automatic buckle is driven by the two magnet plates. The two kinds are formal buckles.
2, as for edge sealing, it is divided into oil edge and binding edge
   The oil edge is smooth and beautiful, with three types, gel sealing, wax sealing and CMC sealing. It is easy to crack for gel sealing. Wax sealing is high-end and often used by BRUCEGAO, CMC sealing is used for the leisure belt. In contrast, binding can extend the service life of the belt, usually in the use of leather wrapped, sewing leather wrapped and woven leather wrapped, which is beautiful and durable.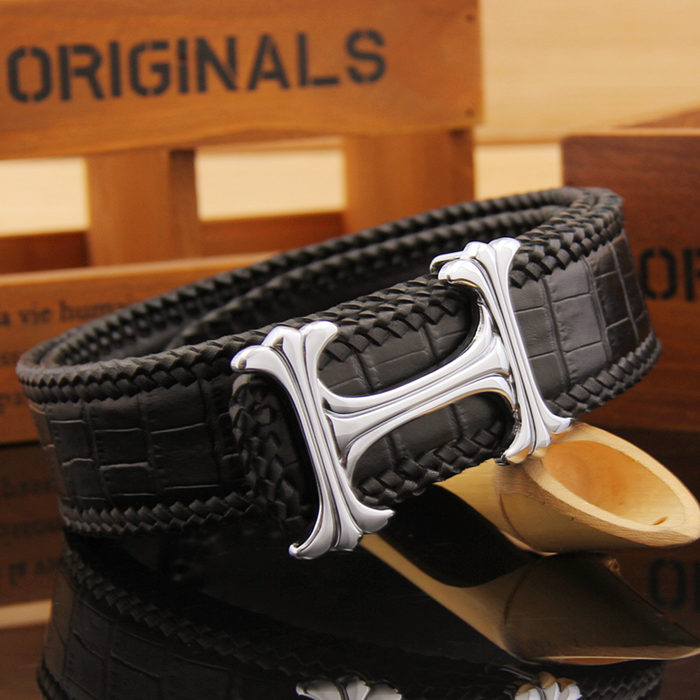 3, it can be divided into the back, belly, tail and head by material
   Production of crocodile belt is mostly in use of the back skin and belly skin, and the other part is not well suitable. The improper length of the leather and prominent bone of the head and tail make it inconvenient to use. The belly skin is better than the back skin because the back skin is hard and easily broken, while the belly skin is soft with good toughness and resistant to bending.
4, it is divided into joined and non-joined by processing
   Because of different size and length of the crocodile's body parts, it is inevitable to be joined. With the development of the craft, the internal sewing does not leave joined traces and have no influence on service life. If you want to buy the non-joined belt, the belt made from the crocodile belly is recommended.
   Recommended Fashion Crocodile and Alligator Leather Goods: crocodile belt, crocodile bags, crocodile handbags, crocodile shoes, alligator shoes, crocodile backpacks, alligator backpacks, alligator leather belts, crocodile wallets, alligator handbags, alligator bags, alligator wallets, crocodile briefcase, alligator briefcase, crocodile leather jacket.
Recent blogs: