Which animal's leather is the most durable for belts
  The fashion industry is growing each and every day. There are new trends and styles coming to the market on daily basis. These new trends have caught the attention of many people in the past years. People who have loves to try new styles know the actual worth of these trends. With the new styles coming into the market, there are many new materials that came into the market over the past few years. But the value of leather products remains the same. There are different kinds of leather available on the market. This leather comes from different animal skins.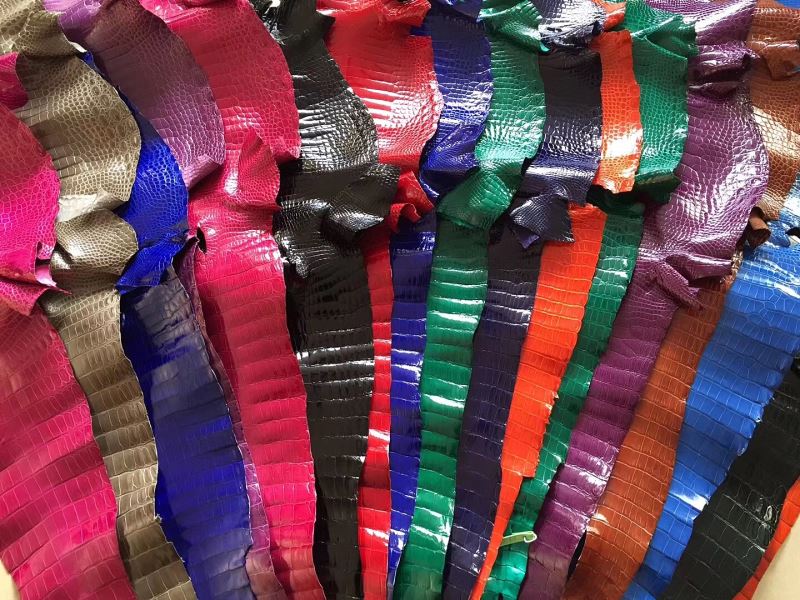 If you are looking for the leather that will suit your belt and you want to know more about that material then you are on the right spot. Amongst all other materials, the alligator leather is finest. It is not cheap but surely is the best. There have been many studies that proved that it is the best leather. Most of the famous designers and brands use the alligator leather for their products.
  There are numerous reasons why people use alligator leather in making quality products. These reasons are as below:
Durable
  As we all know that, belts are something that we don't change often. We use them on daily basis and they should be durable. If a belt is not durable then it is a waste of money. So, brands that have quality products at their stores are using alligator leather for making durable belts. These belts can be easily used for long periods and you would not even feel that they are old. Due to the tough skin of alligators, these products can be easily used for many years.
Stylish
  It doesn't matter that if you are working in an office or if you study in college, style is something that we all look for. Small details that we add to our outfit make us look stylish and different from the other people. People notice your belt as much as you jeans or suit. So, if you are using a belt that isn't stylish then you are ruining your outfit. Alligator leather belts are stylish and they don't look odd.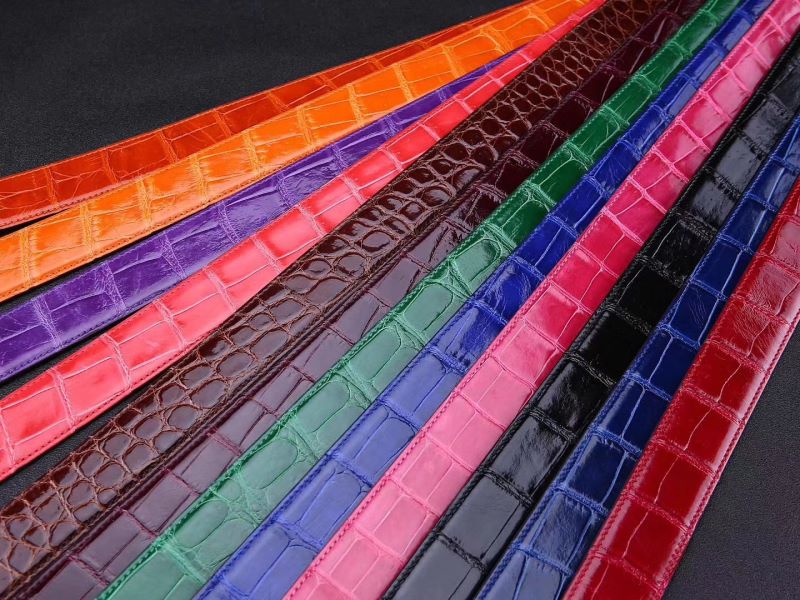 Unique
  Uniqueness is not something that we find everywhere. There are numerous belts available in the market and you must be thinking that why should you ignore all those to spend on the alligator leather belt. If you want uniqueness in your outfit then you must buy an alligator leather belt because of the patterns present in alligator skin. They add a whole new attractiveness into your outfit. We guarantee you that you would not find this uniqueness in any other animal leather.
  Above mentioned things explain which leather is best when it comes to belts and why. Durability, style, and uniqueness are what we always look for and we only consider buying stuff that has all of this. So, buying the alligator leather belt is surely the best decision.
  Recommended Fashion Crocodile and Alligator Skin items: Crocodile iPhone XS Max case, crocodile shoes, alligator shoes, crocodile backpack, alligator iPhone XS Max case,  alligator apple watch band, crocodile apple watch band, alligator briefcase, crocodile belt, crocodile bag, crocodile handbag, crocodile wallet, alligator handbag, alligator bag, alligator wallet.