What is Crocodile iPhone Case and Alligator iPhone Case
  Today, many consumers tend to buy products made of reptile skins and leathers. One of which is the crocodile iPhone case and alligator iPhone case. These iPhone cases are, just as you expected from exotic leather skins of the predatory animals, crocodile, and alligator. These are among the products made of reptile skin leathers along with exotic handbags, exotic wallets, and exotic shoes.
  Crocodile iPhone cases and alligator iPhone cases are among the best types of cases you can use for your iPhone. Available in wide array of colors including shiny and matte finish, you can choose from many different kinds of crocodile and alligator cases to complement your phone and maybe even outfit. Today, many shops offer these kinds of cases, top quality exotic leathers, and skins perfect for you.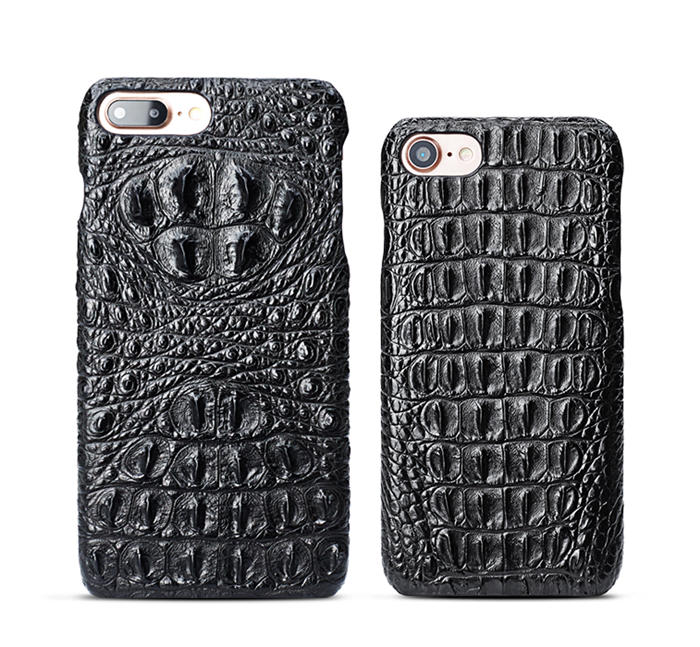 Handcrafted, Custom-Made Crocodile and Alligator iPhone Case for You
  Many iPhone owners love this particular smartphone case for a variety of reasons. There is the fact that you have a wide variety of colors, designs, and styles of cases you can choose. In addition, it is very easy to get yourself a handcrafted, custom-made crocodile or alligator iPhone case as many shops offer this particular service.
  You can get yourself a genuine, top quality exotic skin and leather case for your iPhone.  The best thing about crocodile and alligator leather case is it inherited the toughness of their respective animal's hides. The iPhone cases are highly durable, anti-scratch and maybe even waterproof. If ever your iPhone accidentally slipped off your hands, your crocodile or alligator case will protect it.
Visually Distinctive and High-Quality iPhone Case
  It has always been people's pursuit to find beautiful things and for their phones, which is one of the most important things in most people's lives today, the same thing applies. You want your phone to look stylish, luxurious and chic and crocodile or alligator iPhone case is just the best way to do that. Exotic skins are visually distinctive with the natural pattern of the reptile's scales extremely attractive.
   The best materials make up the best products and the best material make up crocodile and alligator iPhone cases. People definitely know it. They know that crocodile and alligator leather are two of the best materials on the market for making high-end products including handbags, shoes, and wallets. Using crocodile iPhone case or alligator iPhone case will bring an added mark of quality to your iPhone.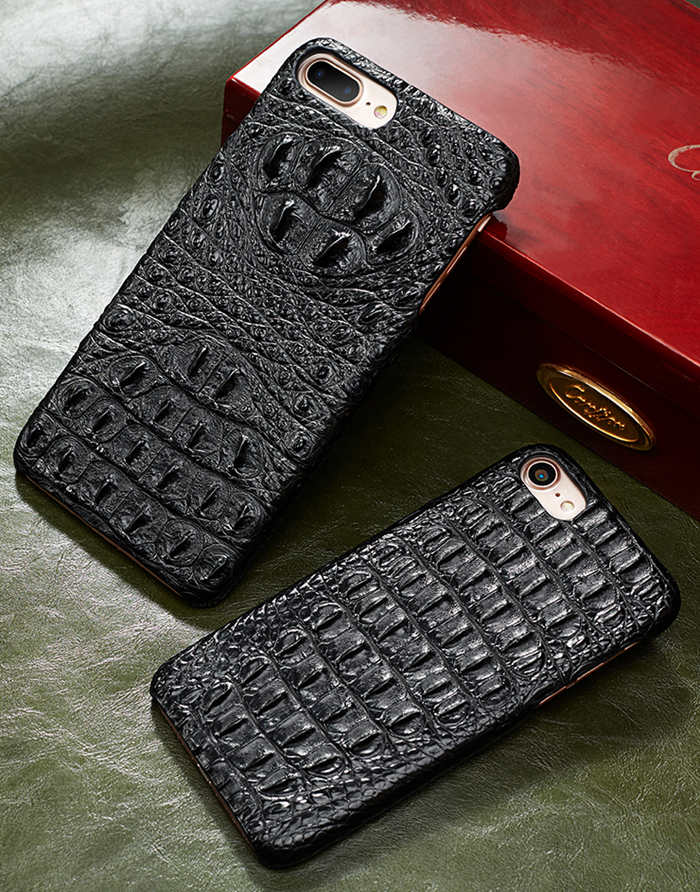 Highly Sought-After Product for the Fashion Setter
  If you are a fashion setter or simply fashionable, an iPhone case made of crocodile or alligator skin would be perfect for you. Clients of top-end fashion are always looking and buying things made of highest quality material and if you are one of them, then the crocodile and alligator iPhone cases are right for you.
  Rare and highly valuable, everyone wants to get their hands on an alligator or crocodile iPhone case. Getting one would be so much like a badge of distinction, a mark of high status and if you are someone who insists on always having the best, you will never settle for anything less than crocodile iPhone case and alligator iPhone case.
  Recommended Fashion Alligator and Crocodile Leather Goods: alligator briefcase, crocodile belt, crocodile bag, crocodile handbag, crocodile wallet, alligator handbag, alligator bag, alligator wallet, crocodile leather jacket, alligator leather jacket, crocodile shoes, alligator shoes, crocodile backpack, alligator backpack, crocodile briefcase, crocodile iPhone case, alligator iPhone case.
Recent blogs: