How to customize the alligator and crocodile shoes from BRUCEGAO
  Back in the older times, people only used to prefer the handmade shoes that were specifically made in the buyer's request and needs for a perfect pair of shoes. After that, brands and local companies started to make and sell shoes that are of standard size and appearance according to the different materials. However, some people do not like this idea and wish to own and wear customized shoes for numerous reasons. This is when the trend came back and even popular brands have started to make customized shoes for their customers that fit their requirements the best.
  The alligator and crocodile shoes from BRUCEGAO are also made on order according to the customer's demands of the size and other things such as personalized initials or comfortable sole etc. The standard way of making the alligator and crocodile shoes is still there and being used by the company but the made-to-order or customized shoes is also being loved by the regular customers who have a different of footwear in their mind.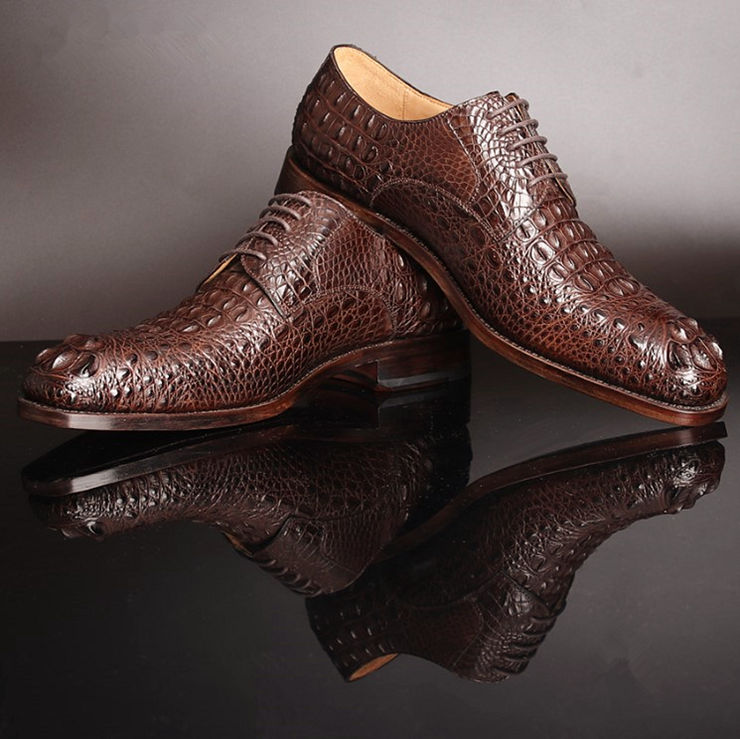 Why do people choose to customize shoes?
  People who choose to buy customized shoes instead of the regular ones that are easily available in the market probably have some issues which can be sorted out only when the footwear is according to their needs. For example:
Someone's shoe size is different from one foot to the other. This is quite possible and very common also. Therefore, they cannot wear the standardly sized shoes and need either of the shoes to be smaller/bigger than the other one.
Also, when someone is buying high-quality alligator or crocodile shoes then they want their initials on it for some reason or the other. This is also done by BRUCEGAO if the customer asks for it.
Other than that, a lot of the people are not comfortable in the inner sole that is regularly used in every shoe. Therefore, they ask the manufacturer to customize a pair of shoes for them with a sole of their choice and comfort.
Some people like to wear the exact same matching of the shoes with their dressing or somewhat similar reasons due to which they order customized shoes with favorite color and design from BRUCEGAO and flaunt the shoes along with the dress.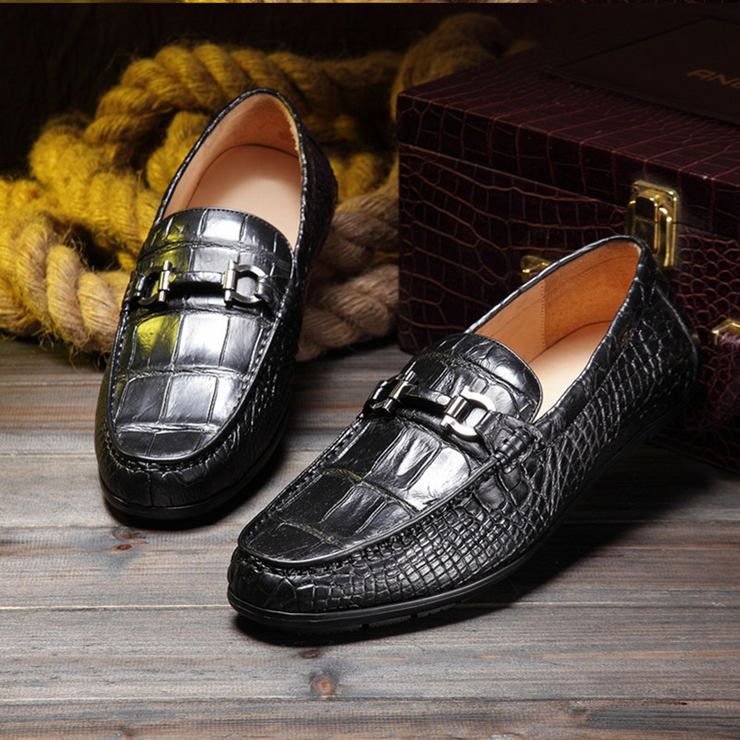 How are the customized shoes different from the standard ones?
  The regular shoes that have the same standard of shoemaking and designing from BRUCEGAO do not necessarily fit each foot size. Hence, the customized shoes are made according to the buyer's demands in which they can request for a different sole or material for the shoes which they are comfortable in. If someone wants a sole other than the leather in the crocodile/alligator shoes then it is also possible by special designing and hand-made stitching. Also, the customized shoes are specifically made for the user which cannot be used by other people because of the size issues.
  The customized shoes from BRUCEGAO are becoming a popular trend and people are loving it due to the numerous options available for shoemaking.
  Recommended Fashion Crocodile and Alligator Skin items: alligator apple watch band, crocodile apple watch band, alligator briefcase, crocodile belt, crocodile bag, crocodile handbag, crocodile wallet, alligator handbag, alligator bag, alligator wallet, crocodile jacket, alligator jacket, crocodile boots, alligator boots, crocodile backpack, alligator iPhone X case, crocodile iPhone X case.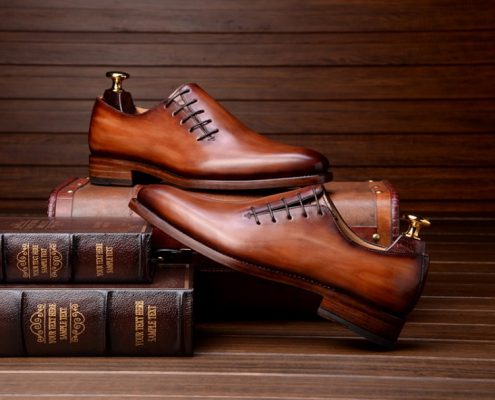 https://www.crocodile-bag.com/wp-content/uploads/2018/08/Handmade-leather-dress-shoes-for-men.jpg
603
734
crocodilebags
https://crocodile-bag.com/wp-content/uploads/2017/06/Brucegaos-Crocodile-Bag-300x192.png
crocodilebags
2018-08-12 17:05:05
2018-08-12 17:05:05
Why people prefer Handmade Leather Shoes over Machine made shoes?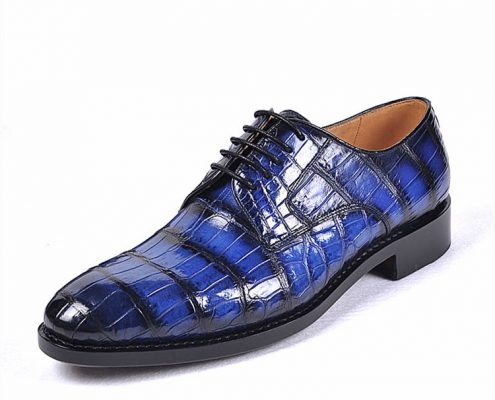 https://www.crocodile-bag.com/wp-content/uploads/2018/08/Alligator-Shoes-for-Business-Meeting.jpg
629
750
crocodilebags
https://crocodile-bag.com/wp-content/uploads/2017/06/Brucegaos-Crocodile-Bag-300x192.png
crocodilebags
2018-08-10 03:57:42
2018-08-10 03:58:24
How to Dress for a Business Meeting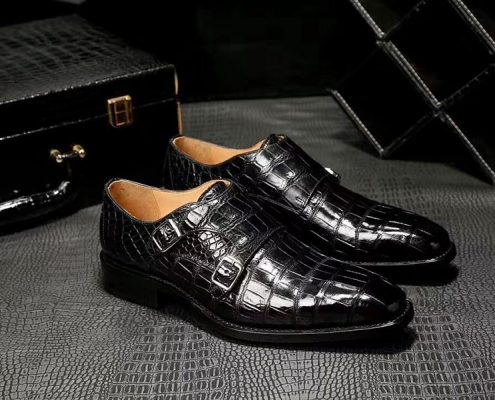 https://www.crocodile-bag.com/wp-content/uploads/2018/08/alligator-shoes-for-business-occasions-Black.jpg
600
800
crocodilebags
https://crocodile-bag.com/wp-content/uploads/2017/06/Brucegaos-Crocodile-Bag-300x192.png
crocodilebags
2018-08-09 11:56:36
2018-08-09 11:57:08
Why alligator shoes are best for business occasions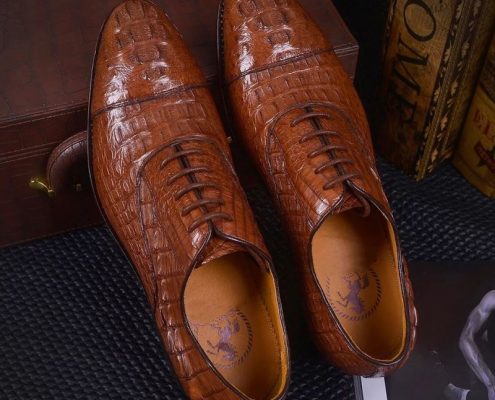 https://www.crocodile-bag.com/wp-content/uploads/2018/06/Caiman-Crocodile-Shoes.jpg
800
800
crocodilebags
https://crocodile-bag.com/wp-content/uploads/2017/06/Brucegaos-Crocodile-Bag-300x192.png
crocodilebags
2018-06-25 02:30:38
2018-06-25 02:30:38
Learning Exotic Leather: Caiman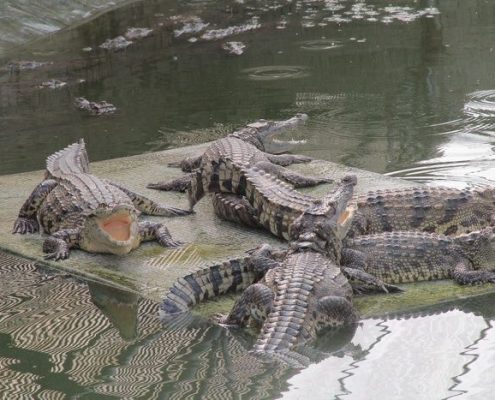 https://www.crocodile-bag.com/wp-content/uploads/2018/06/Genuine-Nile-Crocodiles.jpg
467
700
crocodilebags
https://crocodile-bag.com/wp-content/uploads/2017/06/Brucegaos-Crocodile-Bag-300x192.png
crocodilebags
2018-06-23 12:12:57
2018-06-23 12:53:35
Learning Exotic Leather: Nile Crocodile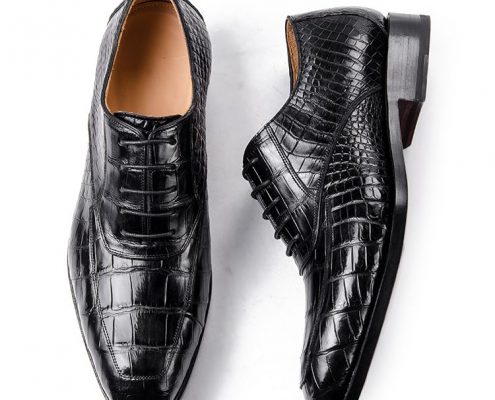 https://www.crocodile-bag.com/wp-content/uploads/2018/06/The-Right-Alligator-Skin-for-Shoes.jpg
798
750
crocodilebags
https://crocodile-bag.com/wp-content/uploads/2017/06/Brucegaos-Crocodile-Bag-300x192.png
crocodilebags
2018-06-06 07:30:42
2018-06-06 07:30:42
How to Pick the Right Alligator Skin for Boots and Shoes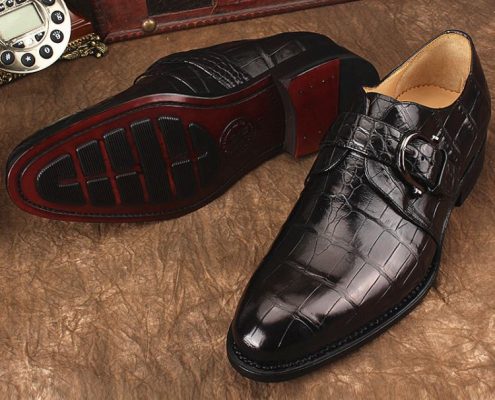 https://www.crocodile-bag.com/wp-content/uploads/2018/06/crocodile-shoes-is-luxury-accessories-for-men.jpg
750
750
crocodilebags
https://crocodile-bag.com/wp-content/uploads/2017/06/Brucegaos-Crocodile-Bag-300x192.png
crocodilebags
2018-06-03 03:15:21
2018-06-03 03:19:45
Luxury accessories for men | crocodile belts and shoes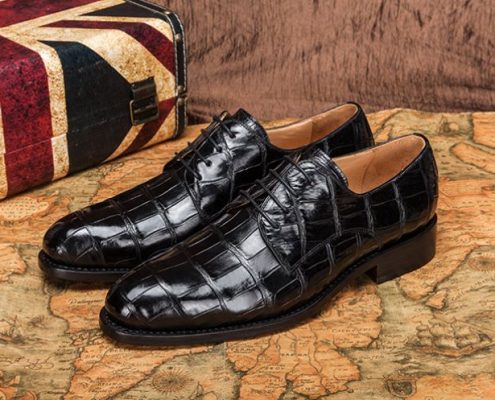 https://www.crocodile-bag.com/wp-content/uploads/2018/05/Alligator-dress-shoes-are-perfect-for-the-summer-heat.jpg
497
750
crocodilebags
https://crocodile-bag.com/wp-content/uploads/2017/06/Brucegaos-Crocodile-Bag-300x192.png
crocodilebags
2018-05-27 01:18:25
2018-05-27 01:18:25
The Perfect Alligator Dress Shoes For The Summer Heat