Summer Fashion Trends: Crocodile Skin Handbags
  Fashionistas around the world are always looking for new fashion trends. The styles and trends that add to their personalities and their outlooks. If you have some fashion germs in you then you must also be in quest of new vogues. Every season brings new fashion vibes with them. Whether its summer time or winter, the fashion industry finds pleasure in introducing new designs and patterns. When it comes to fashion, and being in style, accessorizing is the key. You can glam up yourself with the right accessories even on a lazy day. The perfect add-ons make your daily outfits, fun to wear.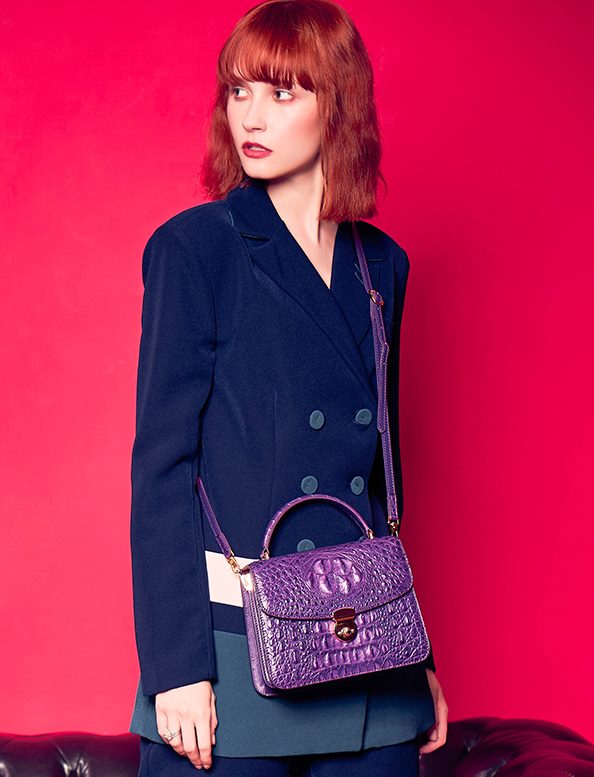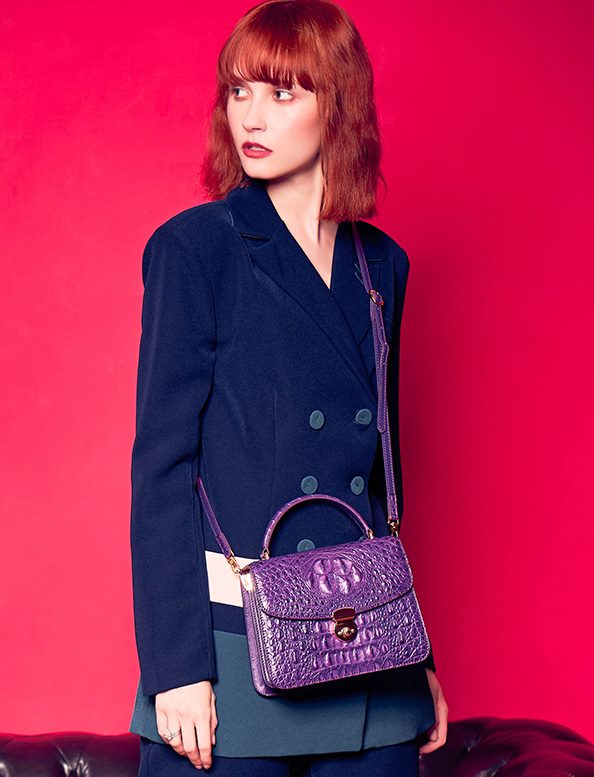 Talking about accessories, one must have that is necessary for even your everyday outgoings is a good handbag. If you are in your teens, tweens or in the thirties, whether you go to school, college or work handbags are a fashion essential. Since handbags are so widely used and are an everyday need, so they can be found in numerous options depending on size, texture, color or appearance. There are many forms of handbags that includes, cross-body bags, evening clutches, shoulder bags, totes, satchels and many more fulfilling needs of every occasion.
  This summer, the famous fashion hit that is catching everyone's eye are crocodile skin handbags. Animal skin, leather has been favorite of fashion industry since the beginning, and we ask why shouldn't it be. Crocodile leather is soft, supple, beautiful and feels gorgeous to touch. Not only they have great quality and appearance, but also crocodile skin bags are very durable. They can be very expensive but they worth the price. One statement piece can change your fashion game and can remain as good as new for a good 10 years. These bags are a great investment, spending a couple of bucks will provide you with a long-term pleasure.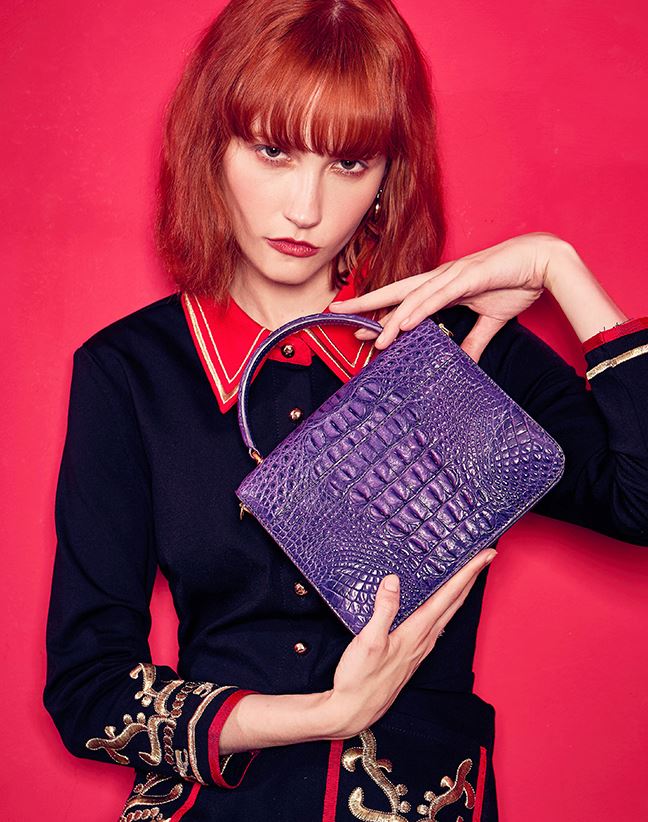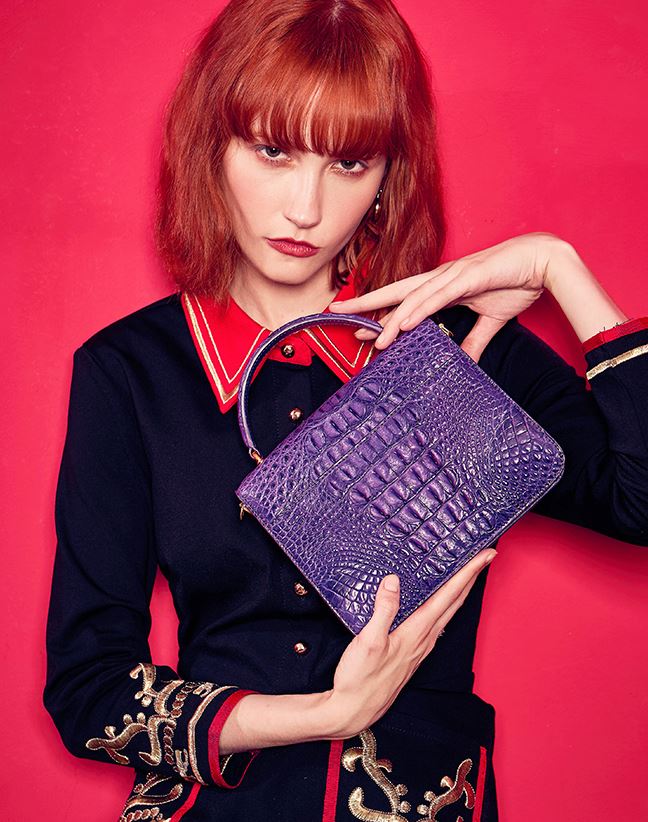 Many famous brands of the world enjoy the production of crocodile skin bags. Louis Vuitton, Prada, Gucci, Michael Kors, Bottega Veneta, Hermes Birkin are some of the names that manufacture crocodile leather handbags. These bags can be really expensive, recently, Louis Vuitton unveiled its $55.000 crocodile skin purse. Hermes Birkins once produced blue crocodile skin bag that cost around $150,000. Crocodile leather bags can also be purchased from Amazon, eBay, Alibaba or Etsy, but it is mostly unsure whether its genuine leather or not. But if you can steal the look for almost quarter of the original's price, then it does stand a chance.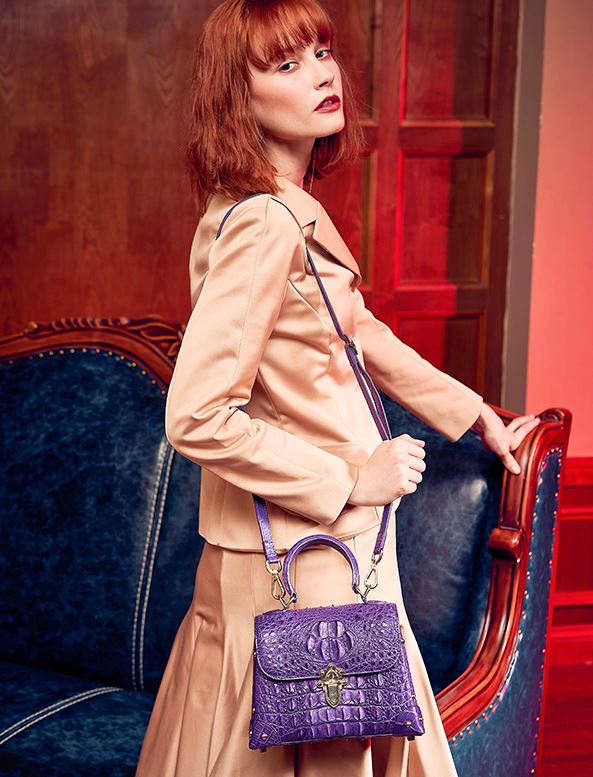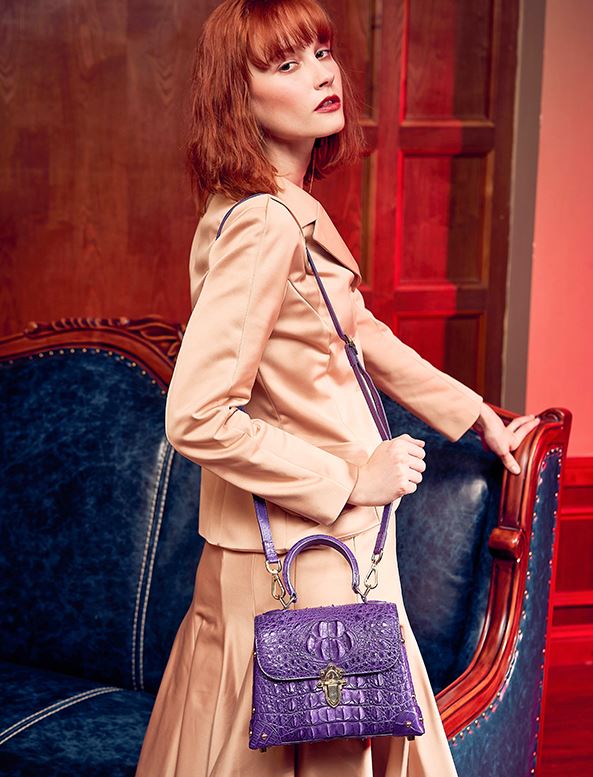 Trends always start on runways, then go to celebrities, then come to the streets. Many celebrities are also loving crocodile skin bags. Ashley Olsen was sighted wearing The Row mini alligator tote, Chrissy Teigen was pictured having a Valentino crocodile bag, Jennifer Lopez, Irina Shayk, Victoria Beckham, Beyonce' and Maria Shriver carried a Hermez Crocodile Birkin and many other famous stylists have been visualized flaunting a crocodile skin bag. Moreover, women around the globe are having fun with this fashion trend. People are going crazy for the luxurious feel and lavish experience, crocodile skin bags provide.
  Recommended Fashion Crocodile and Alligator Skin items: crocodile shoes, alligator shoes, crocodile backpack, alligator iPhone X case, crocodile iPhone X case, alligator apple watch band, crocodile apple watch band, alligator briefcase, crocodile belt, crocodile bag, crocodile handbag, crocodile wallet, alligator handbag, alligator bag, alligator wallet, crocodile jacket, alligator jacket.