Most Expensive iPhone Case – Louis Vuitton's Golden Crocodile iPhone Case
   Fashion is a way of expression that can turn necessities into luxuries. We see many fashionable luxurious versions of various necessities. Whether its clothes, shoes, watches, accessories or anything you can think of, there are more high-end variants of everything we wear or carry. Most exclusive brands of the world spare no effort to produce sumptuous and expensive offerings in order to compete with each other as well as to become the best in the market. World's most famous fashion labels love to see their name in the list of making most expensive products of the world.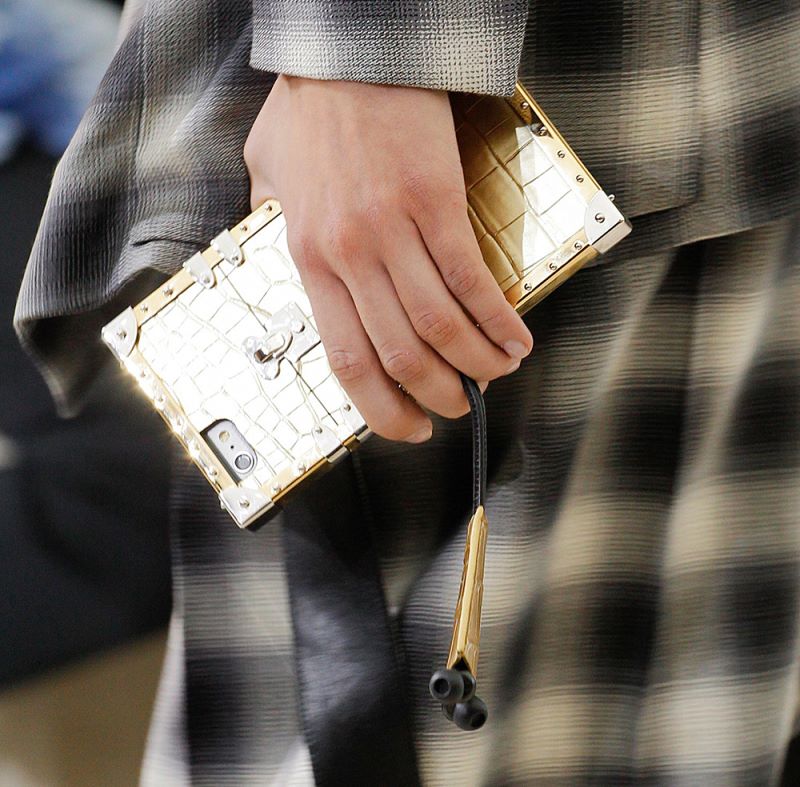 If we have a look at the accessories that one can carry, then there is a huge list of most high priced products in nearly every category of accessories including, phone covers and cases. Taking into consideration that how high priced phone cases can be, makes it difficult for a normal person to accept the fact that the prices of phone cases can actually exceed the price of the phone itself. But there are fashionistas out there who are always in search of expensive and valuable things. Buying items that are most high priced in the world satisfies these shopaholics by making them incomparable and providing the highest value to them.
   If we talk about iPhone cases available in the market then you will be struck to know that some iPhone cases are even more valuable and pricey than the iPhone itself. There are many expensive iPhone cases out there but the one that tops the list of the most expensive ones are crocodile skin iPhone cases. Anything that is made of crocodile skin makes to the top of everything. We have seen many accessories including handbags and outerwear that are made of crocodile skin. Crocodile leather is one of the most sought-after leather due to its unique texture and durability. Crocodile skin accessories are in high demand due to the fact that it has become a sign of status and wealth. Keeping in view of the never-ending value of crocodile skin, some brands have also made iPhone cases of crocodile skin.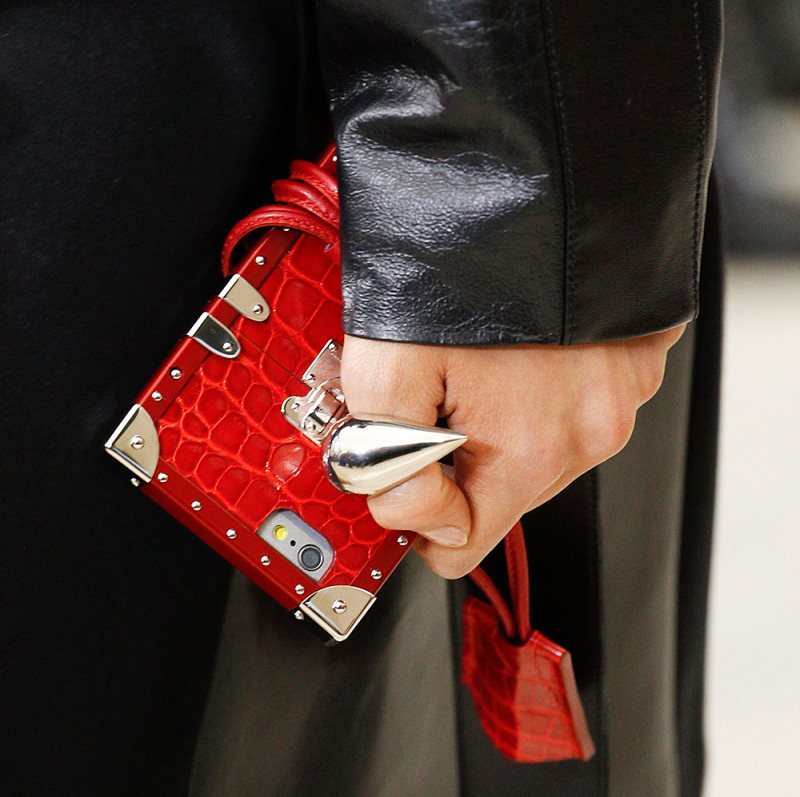 Louis Vuitton's golden crocodile iPhone case:
   Out of many crocodile skin iPhone cases, the one that is wildly expensive includes Louis Vuitton's golden crocodile skin iPhone case. This case by Louis Vuitton is called Eye-trunk and it was showcased in a fashion show in 2017. It was made for iPhone 7 and 7 plus and was designed to pay a reminder to the company's origin as a luggage or trunk designer.
   For an iPhone that retails at approximately $1280, this crocodile skin iPhone case is priced at $5500. It is made of golden crocodile leather with 4 hard corners and a latch on it. The golden crocodile skin makes it so beautiful to look and touch. This is the main reason for it being so high priced and expensive. These are so costly that you may need a case to protect it. The price of Louis Vuitton iPhone case is so high that you can even buy 5 iPhones at this price. However, there are people who love to wrap things up in the most expensive products available. These iPhone cases are made for the wealthiest people in the world.
   Nevertheless, there also some cheaper versions of crocodile skin case that Louis Vuitton Eye-trunk collection offers. They are priced from $1180 for a canvas black and traditional Louis Vuitton pattern to the luxurious $5500 luxurious golden crocodile skin case.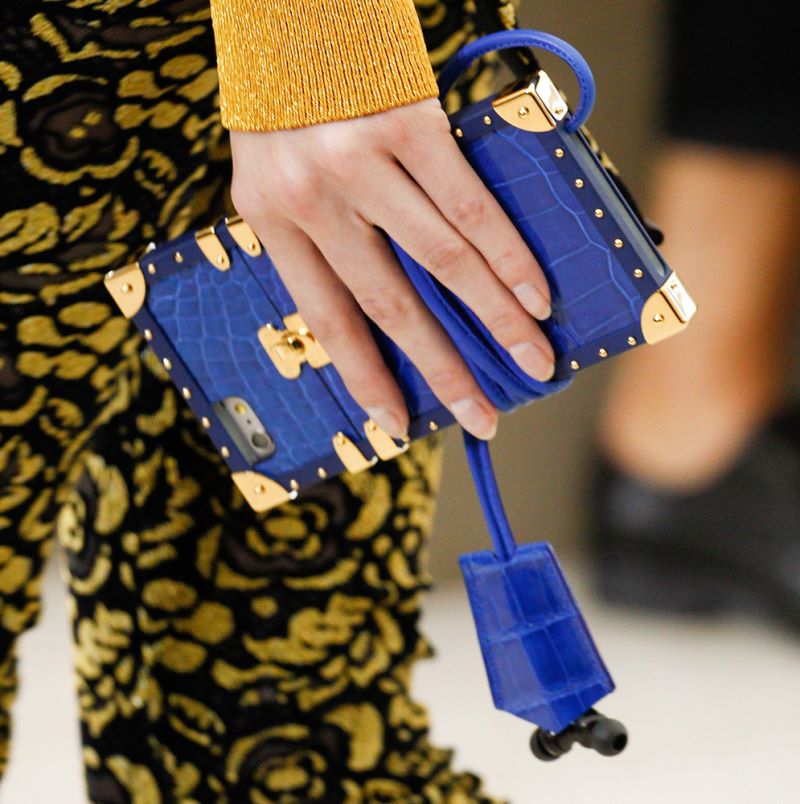 Why buy the crocodile skin case:
   There are many reasons for which you can enjoy crocodile leather cases. Some of them are described below.
It is a symbol of wealth, status, fashion, and riches. For many ages, crocodile skin has been very expensive and those who can afford it are considered wealthy and rich. So a crocodile skin iPhone case adds to your personality and makes you a sign of wealth. A crocodile skin case speaks for itself, you just need to flaunt your phone and the world will know that you are a rich person.
Crocodile skin iPhone cases provide maximum and efficient protection. It can protect your phone from water, sunlight, scratches, and dust. Moreover, crocodile skin can also be polished to give you a neat look.
A stylish person always looks for unique and dramatic products that differentiate their personality. Crocodile skin cases provide you with the style and fashion you need in your life. The gold color of the Louis Vuitton crocodile skin case makes it even more desirable, chic and elegant at the same time.
Besides being high-priced, crocodile skin is extremely durable. A good crocodile skin iPhone case will give protection to your phone for a longer period of time. It actually is a lifetime investment that besides being exceedingly expensive provides maximum security to the phone. The fact that crocodile skin is so durable, people like to invest in products made of crocodile leather.
Crocodile skin iPhone cases are organic and made of 100% leather, which is the fact that people are willing to pay for these cases. Despite the fact that other cases are fragile and weak, but cases made of plastic can also lead to illnesses, and that is surely not the situations for crocodile skin cases that are made of pure leather.
   People, who are wealthy enough, have their eyes on these crocodile skin cases; it has actually become a style statement. Louis Vuitton has certainly made an impression in the fashion industry and the iPhone cases market. It also produces high-end covers for the phones. But this gold crocodile skin case has defeated all the records. Even though these are available for only iPhone 7 and iPhone 7 plus but this reality cannot degrade its worth. These crocodile skin cases, as well as other iPhone cases, are available on Louis Vuitton's website; however, if you want to buy the crocodile skin case then you have to place an order through the call. These cases are one of the most expensive iPhone cases ever made and will be a part of this list for a much longer period of time.
  Recommended Fashion Crocodile and Alligator Skin items: vintage iPhone case, crocodile iPhone X case, crocodile shoes, alligator shoes, crocodile backpack, alligator iPhone X case,  alligator apple watch band, crocodile apple watch band, alligator briefcase, crocodile belt, crocodile bag, crocodile handbag, crocodile wallet, alligator handbag, alligator bag, alligator wallet.