BRUCEGAO's Alligator Briefcase Will Make You Look More Professional in Business Occasions
  The briefcase is part of the suit that completes the professional look in business occasions. You can find many leather briefcases in the market but if you want to look more professional and invest in the high-quality briefcase, you need to get yourself a BRUCEGAO alligator briefcase. This briefcase serves as the ultimate expression of BRUCEGAO's bag making art.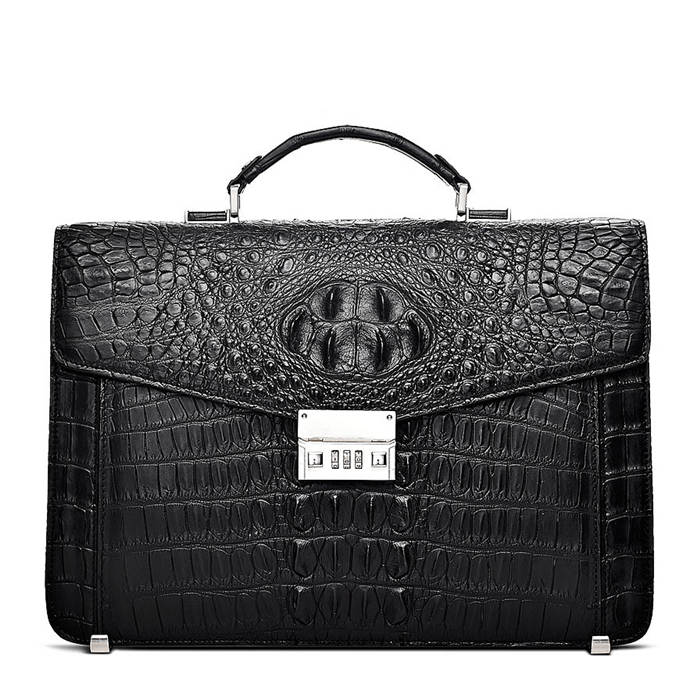 Handmade and made with genuine American alligator, it features an exacting craftsmanship and construction. The market for high fashion, exotic leather briefcases is intensely competitive. Out there, so many fashion houses have a firm grip on the market. This often makes it hard for a designer to make his or her product stand out.
  However, in the case of BRUCEGAO's alligator briefcase, you can expect it stands out among the rest. Using the top-rated material in the form of alligator skin, it an exclusive alligator briefcase that offers you visual distinction allowing to make a lasting impression with your future business partners. With an alligator hide as its primary material, the Brucegao alligator briefcase comes offers a built-in texture with the natural scale pattern of the American alligator.
  This offers you an alligator briefcase with additional visual uniqueness, which helps set you apart from the ordinary. If you want to catch the eye of a future business partner, you may consider using alligator briefcase to use in business occasions. Alligator skins are very expensive, true, but that adds to its exclusivity. If your clients are ultra-wealthy, this is one way to catch their attention.
  For your top-end clients, alligator skin is the top-end material. BRUCEGAO's highly sought after alligator briefcase is one of the best briefcases you can find in the market today, as Brucegao does not settle for anything less. On that note, you can expect that this alligator briefcase is one that has a mark of quality. It uses the best materials and the best techniques, you can rest assured it looks and feels great and that it would last a lifetime.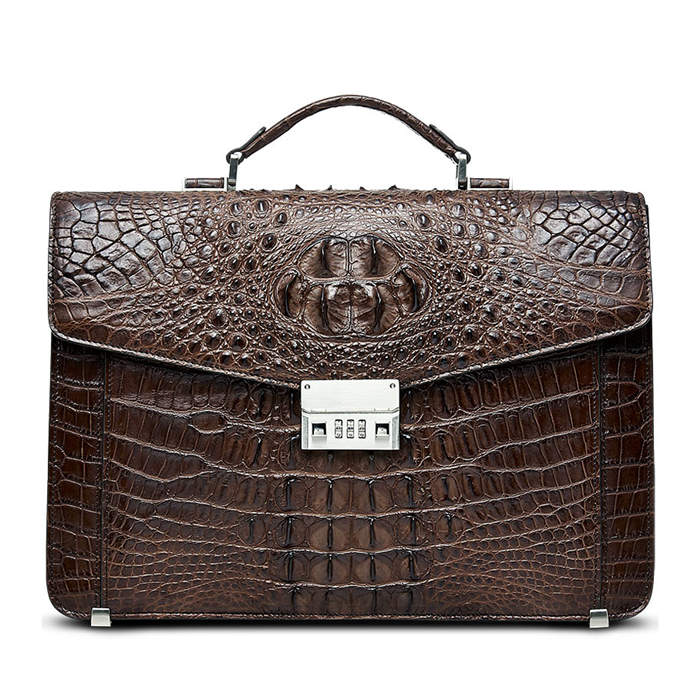 When dealing with clients and possible business partners, one of the things you always care about is making a lasting impression, right? That is why you dress nicely, making sure you are professional in the way you look and the way you conduct business. To complete your look, BRUCEGAO's alligator briefcase will be the perfect accessory.
  Not only does it look classic, sleek and smart, it also is functional and durable. It would let you look polished, proper and respectable with only just holding it in your hands. With its high sophistication, anyone would surely feel good about themselves, adding a bit more confidence during business occasions. Although intricately designed, Brucegao alligator briefcase is made sure to serve its purpose in the most efficient way.
  It guarantees you enough space for all your work essentials while at the same time featuring compartments and pockets with secure hardware, strap, and handle. If you are looking to stand out in business occasions and your next business day, Brucegao alligator briefcase is men's genuine leather bag you are looking for.
  Recommended Fashion Crocodile and Alligator Leather Goods: crocodile belt, crocodile bags, crocodile handbags, crocodile wallets, alligator handbags, alligator bags, alligator wallets, crocodile briefcase, alligator briefcase, crocodile leather jacket, alligator leather jacket, crocodile shoes, alligator shoes, crocodile backpacks, alligator backpacks.
Recent blogs: