Why We Need a High-Quality Crocodile Backpack or Alligator Backpack
   Crocodile and Alligator skins are superb coverings that have been used to make many products compelling. From bags, wallets to shoes and jackets that are made using crocodile skin covers, they are worthy of envy for due to their fancy and classic appearance. When it comes to Backpacks, these skins have added a sense of superiority to these bags and they make the owners of these bags, to be deemed as high-class people who own expensive and unique things.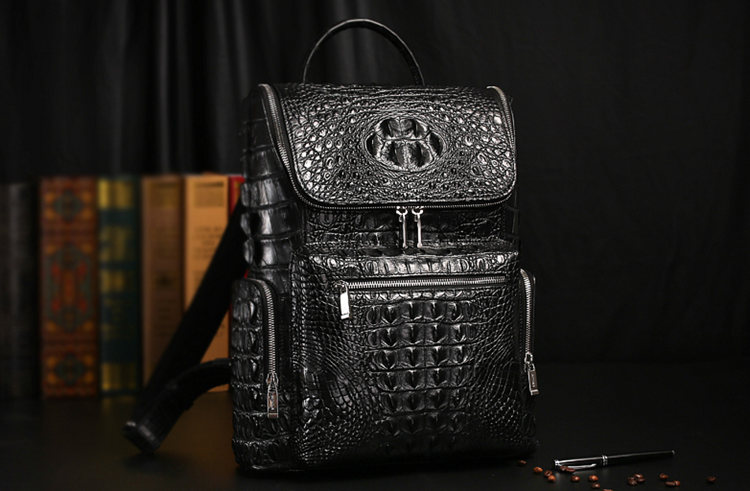 1.They Are Durable and Attractive
   Owning a high-quality crocodile backpack means you will have the joy of using something unique and presentable for longer than you expect it to last. These bags are made with a shining nature and the design is also superb. When you wear it, you will have the confidence of carrying a high-quality bag that is scratch-resistant and waterproof. Whether you are going for a casual trip or for an official business, this bag can serve all purposes because BRUCEGAO designed it to be a compelling bag that is useful under many circumstances. These backpacks are known to last for a decade and even their attractiveness does not as you continue using it.
2.Can Serve Many Purposes
   Since it is scratch resistant, it means children can use it to go to school because no matter how careless they are, they will not destroy it. The fact that they are waterproof makes them ideal for keeping electronic devices like IPad, tablets, and smartphones since you will be sure of their safety. Inside the backpack, there are a lot of spaces where you can organize your valuables such that when you want something, you just go directly to space where you have packed it without disrupting the other commodities.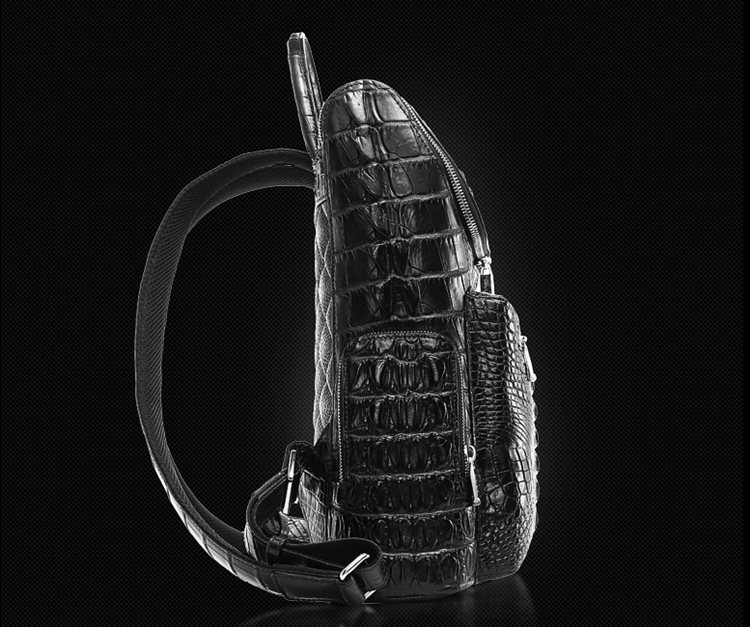 3.It Makes You Look Outstanding
   When you put on this bag at your back, it matches with your general fashion and creates a fantastic look. The stylish design makes the bag sound like a fashion accessory to those who wear it. It does not fade color, therefore, no matter how many times you wear it; it will not leave its color on your clothes. Buy a suitable size depending on the volume of the things that you want to carry because even after packing your things, you need to ensure that the form of the bag is not compromised at all.
   To enjoy its wonderful services and fancy look, it is important that you learn how to keep it and maintain it perfectly. First, make sure that you keep it away from the fire because when you keep it near, the crocodile skin might start melting and this will destroy its form. It is dust proof so make sure that you just wipe it when cleaning it, but you can use water when it has stayed for long without being washed. To turn it into its new look, you can have a slight coating of it using the beeswax.
   Recommended Fashion Crocodile and Alligator Skin items: alligator briefcase, crocodile belt, crocodile bag, crocodile handbag, crocodile wallet, alligator handbag, alligator bag, alligator wallet, crocodile leather jacket, alligator leather jacket, crocodile shoes, alligator shoes, crocodile backpack.
Recent blogs: