How to Determine the Quality of the Crocodile Bag
  Crocodile leather is absolutely stunning. Besides being a high-quality material, it is also aesthetically supreme. This is why a crocodile bag is indeed the finest accessory, complementing any outfit in an impressive manner. Nevertheless, there is always concern as to what is advertised as real crocodile leather.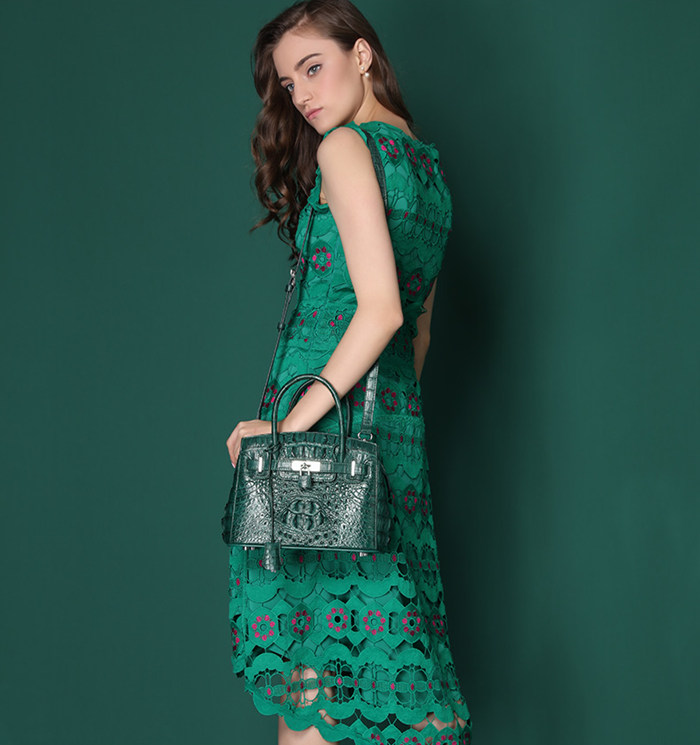 Sometimes manufacturers try to withhold information and do not reveal the truth to the customer. In other words, some manufacturers might attempt to sell stamped leather as real crocodile leather. This happens obviously due to the rarity of crocodile and alligator leather. The material is really expensive, which means that it is not cost-effective.
How Can You Identify Real Crocodile Leather?
  Even though stamped leather might be of fine quality standards, there are some details that will reveal the truth eventually. First and foremost, you will notice that the pattern is just too perfect. There will be no slight abnormalities. All the patterns will be uniform, and there will be no differences. A crocodile does not have the same size of scales everywhere. So this should be depicted on the crocodile bag you are about to purchase.
  Another hint you get as to the quality of the crocodile leather is the shine. Genuine crocodile leather comes in matte and shiny textures. However, even the shiny leather does not compare to the fake glossy effects of stamped leather. If the effect is too glossy, then it is probably a fake crocodile bag.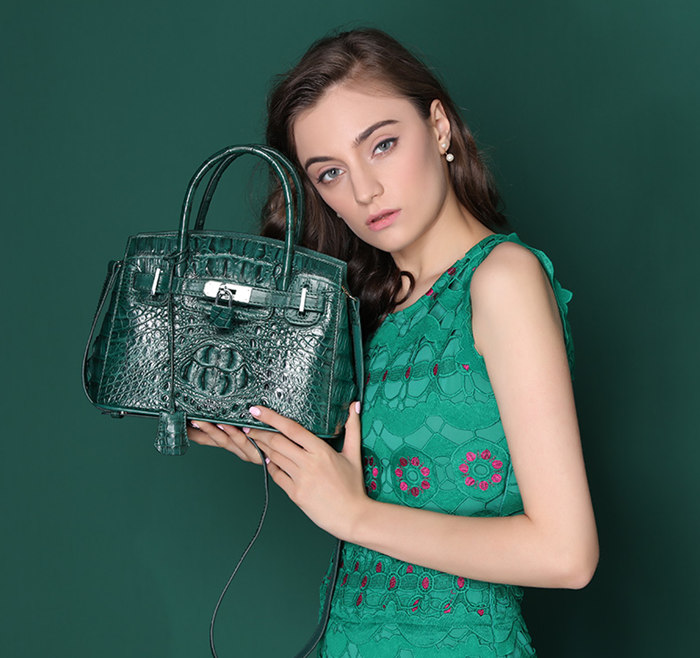 Genuine crocodile leather is typically thicker than stamped leather. In addition, it is not uniform as to its thickness. So if you check the interior of the crocodile bag, you may be able to identify minor differences.
  Last but definitely not least, you will feel the difference in the overall luxury of the bag. A genuine crocodile bag feels luxurious and opulent. The skin used is amazing. It is soft and solid at the same time. Even the best-stamped leather cannot meet these eclectic standards. And of course, the aesthetic superiority will be apparent in the pricing.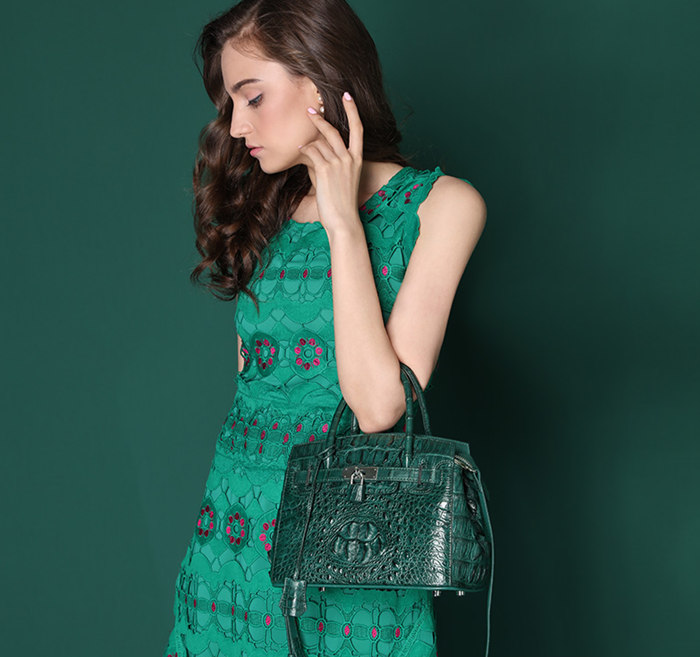 Trust the Experts
  Rather than second guessing everything, you need to be sure that the crocodile bag you are about to purchase is authentic. For 100% guarantee of the finest quality in crocodile and alligator leather, BRUCEGAO is just the place. Using only top quality exotic leather, the outcome is always outstanding.
  Since you want to proceed with a significant investment, you ought to trust the experts. Immaculate luxury exotic leather goods handcrafted and tailored to meet your needs and desires. The pinnacle of lavishness, exactly what you are entitled to! So instead of buying a crocodile bag that does not inspire you 100% certainty, turn to BRUCEGAO.
  Accessories such as handbags should be refined and elegant, unique and sophisticated. Only by paying attention to the slightest detail can they stand out and enhance your stylistic status!
  Recommended Fashion Crocodile and Alligator Skin items: alligator briefcase, crocodile belt, crocodile bag, crocodile handbag, crocodile wallet, alligator handbag, alligator bag, alligator wallet, crocodile leather jacket, alligator leather jacket, crocodile shoes, alligator shoes, crocodile backpack.
Recent blogs: