Why Should A Man Own A Pair of Exotic Leather Shoes
Amongst the many growing trends in the world of fashion, men's exotic leather shoes have found the spot at the top of the table in recent days. These shoes are a mix of formal and casual wear that elegantly fits your feet, giving a slim-fit look. Considering the circumstances today, there are many reasons men should own at least a pair of these shoes, as we shall discuss further in this article.
Reasons a man should own a pair of exotic leather shoes
The various reasons to own these shoes can be categorized into a few general categories. These categories intertwine to make exotic leather shoes a perfect item for the man to own. The reasons mainly spring out from their grace, feasibility, and relaxing feel. Some of the reasons are discussed below: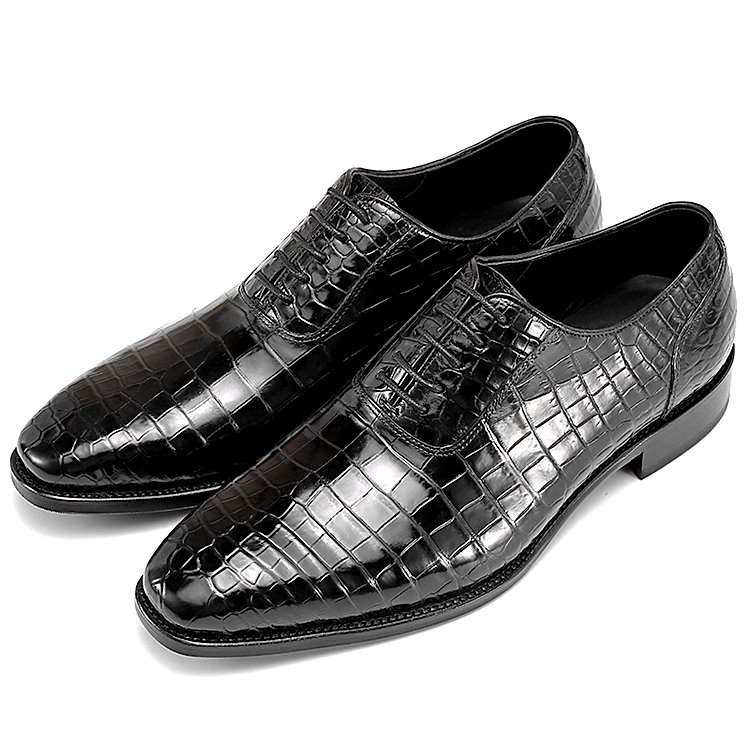 They are fashionable and trendy
These shoes are comparatively new in the market, and they already have held one of the highest spots in popularity. It means they are being manufactured with greater zeal, and manufacturers are looking for ways to make these shoes more fashionable, to compete in the market better.
On the other hand, even clothing brands are manufacturing various clothes and coming up with new and unique designs that can fit these shoes perfectly, to increase their sales.
If you consider these two peculiar aspects, you can figure that you can create a special style that cannot be fathomed by any other combination with these shoes.
It will make you more fashionable and may give you the potential to be a trendsetter in fashion.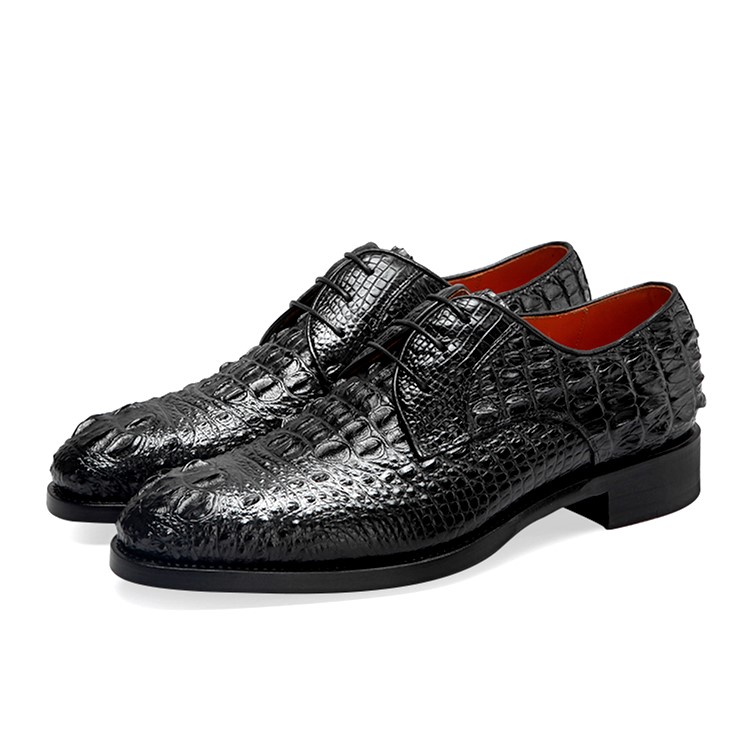 They are long-lasting and thus, save money
The durability and higher quality of these shoes give them a longer life. Long-life means you will not have to buy them again and again, which in turn means you can save up more money for yourself.
It is a huge benefit as the burden on you will decrease, and you can invest your savings on other more pressing matters instead of buying shoes.
They are versatile enough to use with any dress.
As mentioned before, with these shoes, you can have a unique combination to attain your style. However, the real picture is even better. Not only can you have a unique style, but you also have many options to make various styles for your daily fashion.
The reason for that has also been discussed. While so many industries are focusing on manufacturing new dresses to meet the style presented by exotic leather shoes, fashion designers are too focused on coming up with new dressings and styles to match the clothes with shoes, with even more perfection.
This versatility also saves costs, because you will not have to buy a huge collection of shoes to go will all your dresses and clothes.
However, that does not mean they will fit in with any clothing; rather, exotic leather shoes will widen the scope of your available options.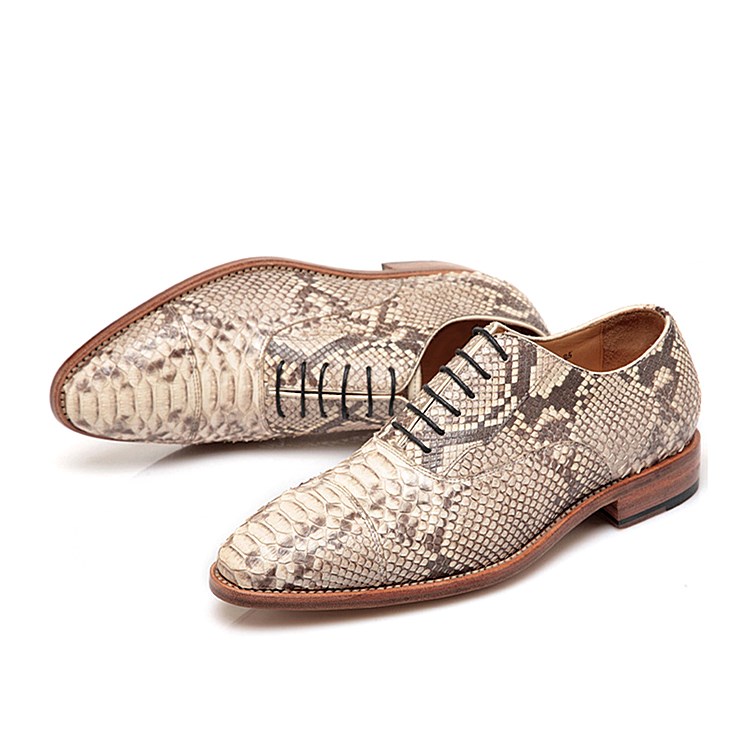 They come in various styles and colors
Exotic leather shoes do not come in a single type. There are a lot of designs and a lot of colors you can choose from. This increase in options is quite beneficial because the scope of your styles has increased even further.
Not only do you have diversity in fashion, but you also have a variety of color schemes and themes that you can follow. By themes here, we mean you can customize the type of shoes you are wearing according to the occasion, that will give more appropriateness and style.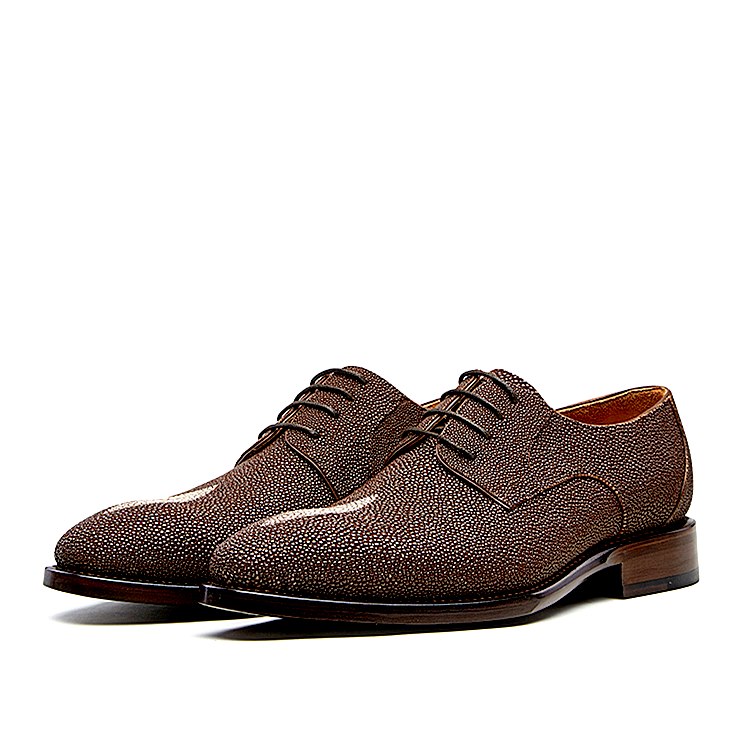 They fit in modern aesthetics
Aesthetics have no time boundaries. Although classical leather shoes have their unique beauty when worn, they do not give modern fashion vibes.
However, when you wear exotic leather shoes, your style looks more approachable, and it gives off the vibes that are expected from modern aesthetics. In other words, with strange leather shoes, you can blend in the modern world more beautiful and look appealing, but uniquely.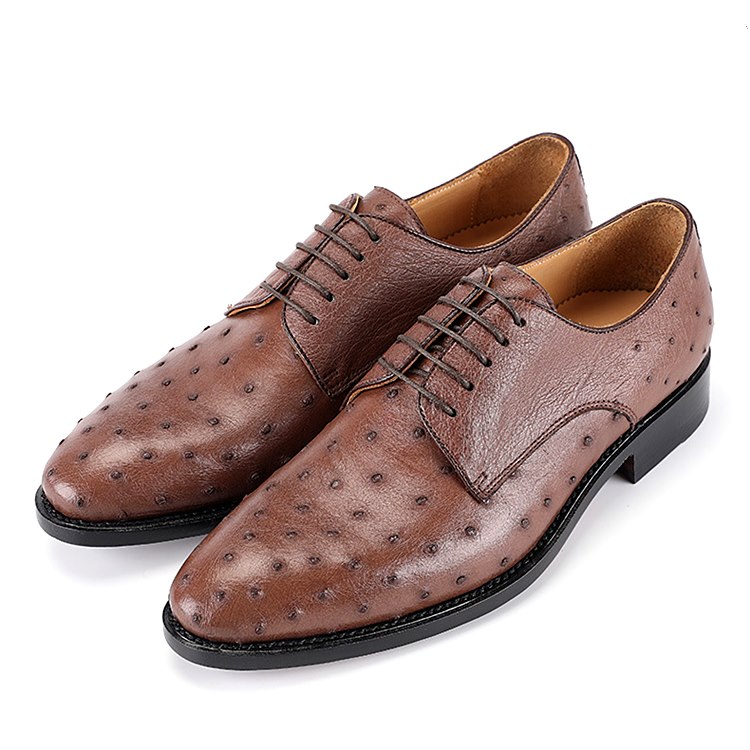 They are extremely comfortable
Much of modern fashion is broken into two parts: either fashion or comfort. In other words, it means that clothes that are usually fashionable are not comfortable to wear, and vice versa.
It can be a source of confusion and agony for most men because they are always looking for ways to look graceful and be at ease at the same time.
With exotic leather shoes, that can be achieved. The leather's unique grade and quality are not sturdy, and the insides are very soft and flexible.
To some extent, they also can be a shock-absorber. So, when you wear them, you can look good enough to enthrall and amaze others while feeling like you are relaxing in your home (due to the comfort provided by exotic leather shoes).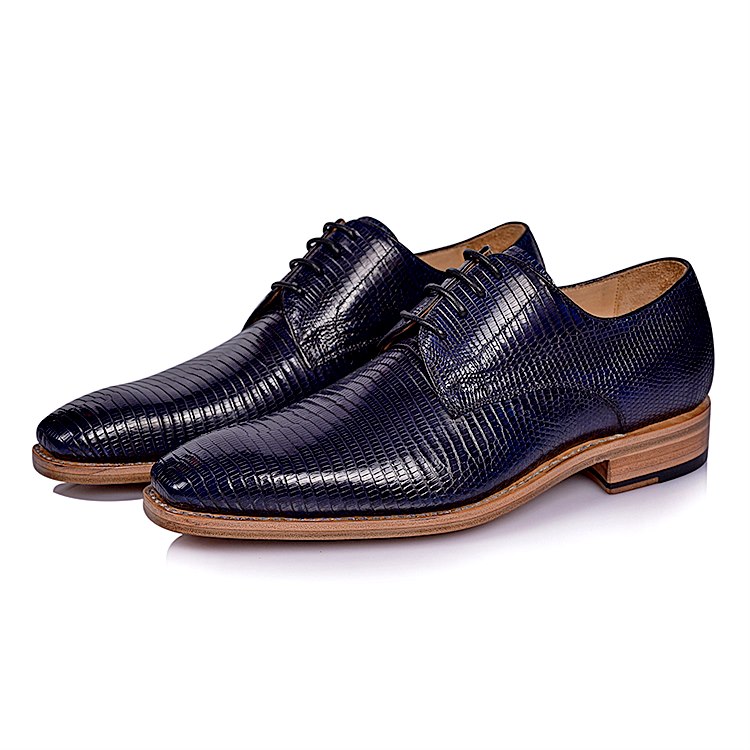 They are in high demand, so that they may run out of stock
Sooner or later, most men would want to buy a pair of exotic leather shoes. Is this an obvious prediction given the growing fashion trends? However, there is a chance that they may run out of stock due to increased demand, although the market usually provides more supply on time when it comes to fashion.
Thus, it would be a reasonable choice to own a pair of exotic leather shoes, even if you do not need them at this point, because a time may come where you find them fashionable, or perhaps you will find them good enough for a particular occasion. Nevertheless, you will not regret buying them.
Final Thoughts
Exotic leather shoes will be around for a while. While it remains a fashion item, we should make good use of this opportunity and wear them occasionally. We may like them, or we may not, but at least, we would know that we joined the world in making history when it comes to fashion.