Why Choose BRUCEGAO's Luxury Briefcase
  Every year, luxury products garner about $200 billion in sales. The demand keeps on growing. You may wonder, why do people like luxury, are they being snobbery? It is not the case. People prefer luxury products because they convey a sense of status and wealth, which is perfectly okay. The feelings are powerful motivators to accomplish more. BRUCEGAO's luxury briefcases are gems you have to own. If you are looking for great reasons for luxury consumption, the following are reasons to purchase one: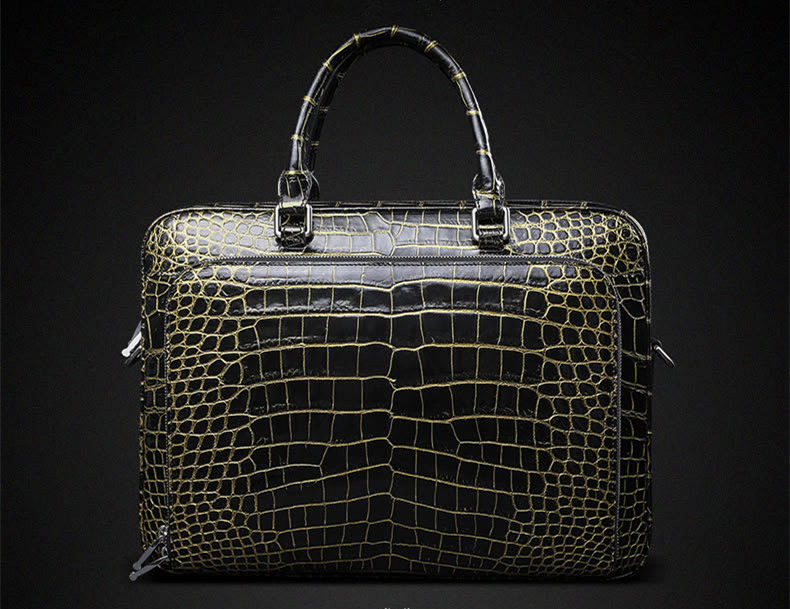 1. Accomplishment
  Indeed, people associate luxury products with success. BRUCEGAO's briefcases are for professionals, who have accomplished much, and wish to celebrate. If you walk in with the cases into any meeting, rest assured of making the best impression. For bosses, who need something to elevate their style and look respectable, BRUCEGAO's briefcases, are for you. They highlight your pride but not arrogance.
2. Excellent Accessories
  BRUCEGAO's briefcases are versatile accessories that elevate your style. They are smart style statements. You can rest assured that these durable, genuine leather cases, made with alligator or crocodile skin, will become part of your daily regime. You will find them indispensable when carrying documents, files, laptops, keys and more. With these perfect organization tools, you will never forget any document at work or crumble them. Once you buy one, it will last you until the day you retire. In fact, as they age, they develop an attractive tarnishing.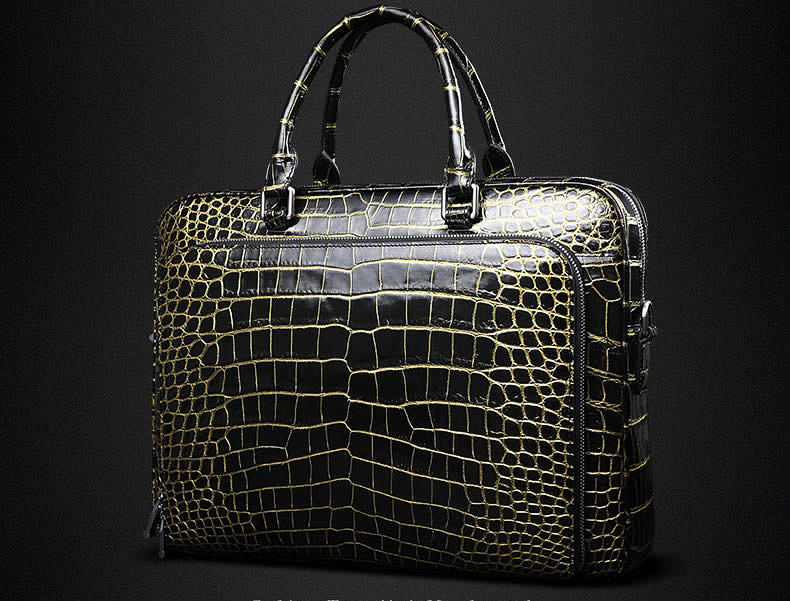 3. Excellent Craftsmanship
  The process of coming up with a BRUCEGAO briefcase is methodical and undertaken by skilled artisans. The leather comes from Argentina and linings from Italy. Next, the leather is tanned naturally through an eco-friendly process. It ensures that the cases will last for a long time, and resist wearing.
  When stitching, the artisans use quality threads from Japan and Germany. They use small, even stitches with no loose threads. All these materials are assembled in Hong Kong, where the briefcases are handmade. Customers who purchase the cases are sure of quality and exceptional artisanship.
4. Practical Features
  Most of the briefcases are practical and come equipped with essential features. For instance, they have both handgrips and padded shoulder straps. Thus, you can use them as handheld bags or messenger bags. You will find some models with wheels. You can opt for this when carrying bulky items and remove strain on your back.
  On the inside, they have multiple compartments. Here you can organize files, notes, and documents. There is a large compartment for storing your tablet and laptop. Outside you will find small pockets for storing keys, phones or sunglasses.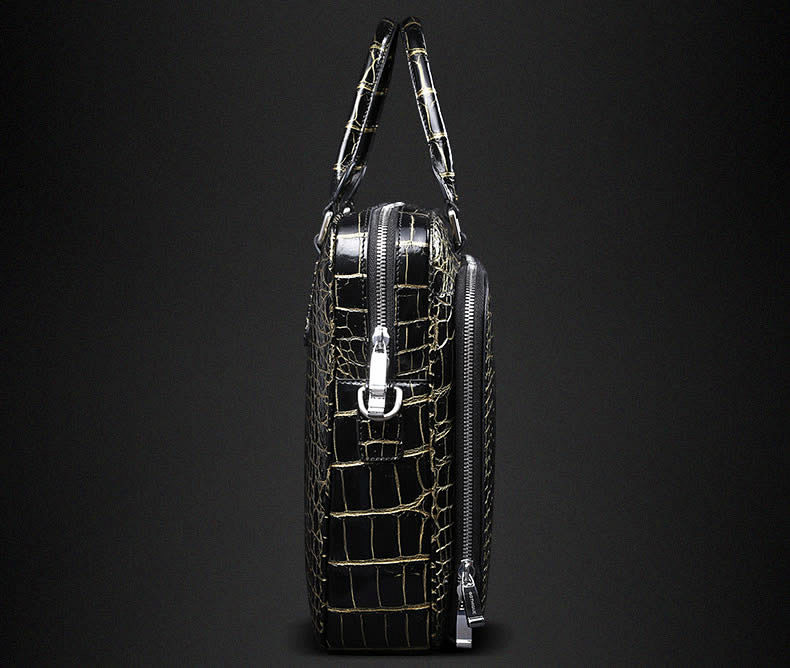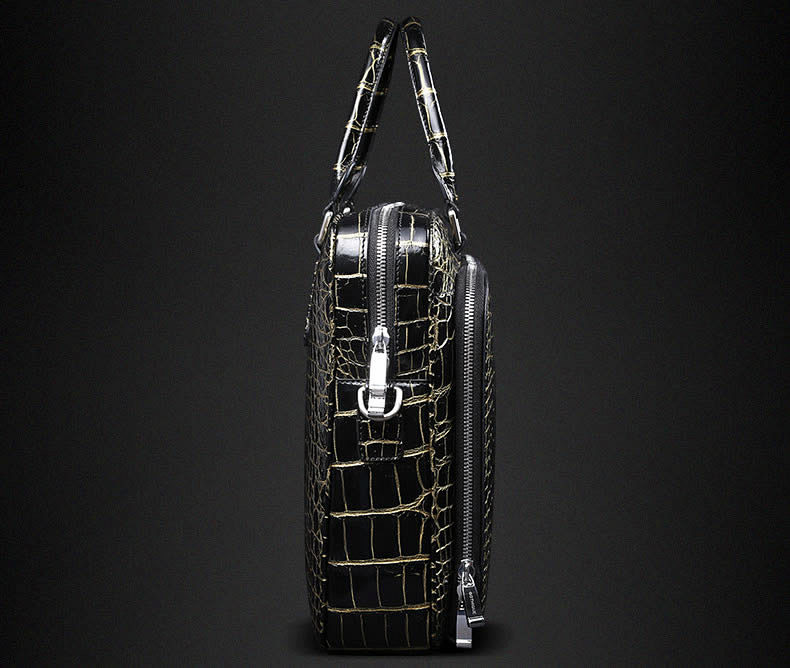 5. Styles
  BRUCEGAO provides briefcases in different styles and colors. For formal environments, you can opt for black or brown cases, which are 100 percent leather. They project sophistication and power. If you work in an office, where you do not have to wear suits, opt for tan or other shades. Remember, each product is unique. You will never find two products, which are similar.
  Start your journey of accomplishment in fashion with one of the BRUCEGAOs briefcases. You will love them!
  Recommended Fashion Crocodile and Alligator Skin items: alligator briefcase, crocodile belt, crocodile bag, crocodile handbag, crocodile wallet, alligator handbag, alligator bag, alligator wallet, crocodile leather jacket, alligator leather jacket, crocodile boots, alligator boots, crocodile backpack, alligator iPhone X case, crocodile iPhone X case.
Recent blogs: