Designer Wallets from BRUCEGAO
  BRUCEGAO designer wallets are high end, exotic accessories. The wallets are prestigious and made of unique, genuine leather material from alligator and crocodile hides. BRUCEGAO wallets are available in a wide range of styles and colors that suits all fashion tastes. The wallets are handmade with attention to details and feature unique patterns. You can select from rugged style to the luxury, stylish, classic wallet which is perfect for formal affairs.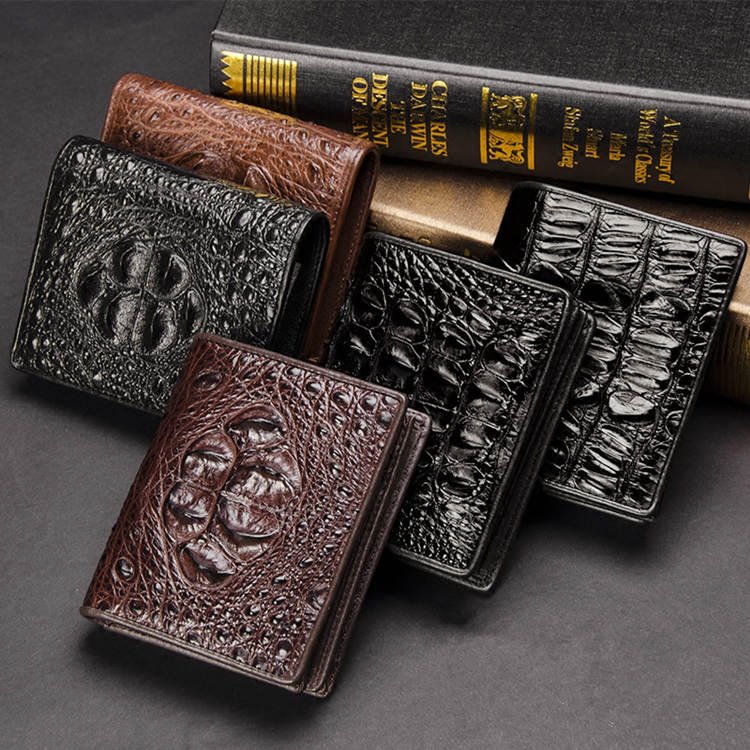 Pros of Designer Wallets
Suitable for Any Event
  The BRUCEGAO designer wallets will make you stand out on any occasion. The wallets are out of this world, making you look fashionable and stylish. Alligator and crocodile wallets are the real deal when it comes to luxury products.
Durable
  Furthermore, the wallets are not only stylish and exotic but also durable than any wallet you have ever had before. The purses are made from long-lasting crocodile or alligator skin. When purchasing a BRUCEGAO product, you are sure of authenticity and high quality.
Unique
  Designer wallets are known for their exquisite styles and features. The leathers used for BRUCEGAO wallets are tough and stylish. For this reason, wallets from crocodile and alligator are the most sought-after accessories. They are also luxurious fashion items and a symbol of status.
Cost
  BRUCEGAO is passionate and dedicated to offering you exotic and luxury products at affordable prices. They provide handmade designer wallets that are affordable without compromising on quality and authenticity.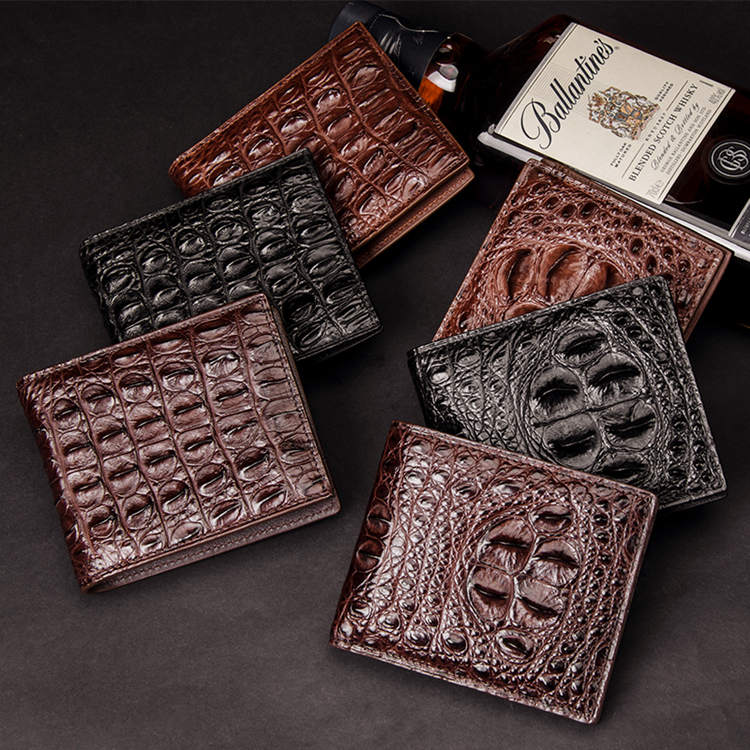 Why Choose Designer Wallet from BRUCEGAO
  BRUCEGAO ensures you have the best-finished product. They select the best leather material sourced from local farms used carefully and uniquely. They will never sacrifice on quality and will always satisfy your every need.
Types of Alligator and Crocodile wallets
Casual Bifold Crocodile Wallet
  It is a regular wallet with a size of made with 100 percent genuine crocodile skin with six interior card slots. The wallet comes in two colors dark brown and black. Casual Bifold crocodile wallet has a classic twist the will make you confident and cool.
Classic Alligator Wallet
  It is an alligator wallet available in two colors. Designed for functionality this wallet is suitable for people who like to carry cash, all their cards and more, in one proper place. The wallet has a unique pattern designed from 100% authentic alligator skin. It is time to own this alligator wallet to know what you have been missing.
Large Crocodile Clutch Wallet for Men
  With an approximate size of the designer wallet is made of genuine crocodile wallet. This casual crocodile wallet functions as a wrist bag, card holder and more. It is available in dark brown and black color. Handcrafted to perfection; making it a must-have luxury product from BRUCEGAO.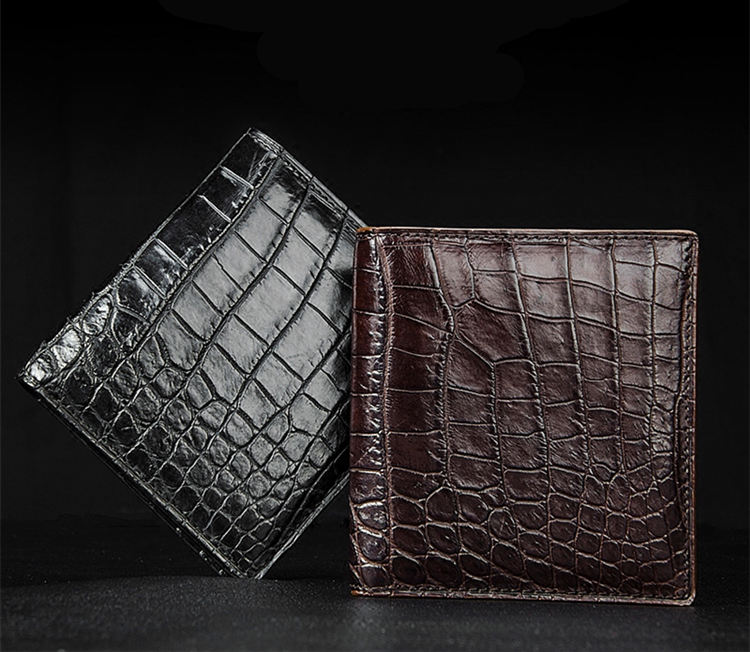 Are you looking for the perfect designer wallet? Look no further because BRUCEGAO has your back. BRUCEGAO wallets are luxurious, stylish and durable products and can be the perfect gift for your loved one. Do not think twice about buying the wallets since you get the true value of every penny.
  Recommended Fashion Crocodile and Alligator Skin items: alligator briefcase, crocodile belt, crocodile bag, crocodile handbag, crocodile wallet, alligator handbag, alligator bag, alligator wallet, crocodile jacket, alligator jacket, crocodile boots, alligator boots, crocodile backpack, alligator iPhone X case, crocodile iPhone X case.
Recent blogs: