Why are Alligator Skin Shoes So Expensive
   Alligator is among the world's oldest creatures and is the source of one of the rarest and most expensive leathers known for its timeless luxury. Alligator leathers can be used to just about any application that regular cowhide leather is used. That is, it can be used in watch straps, bags and of course, shoes. But many are wondering, why are alligator skin shoes are so expensive?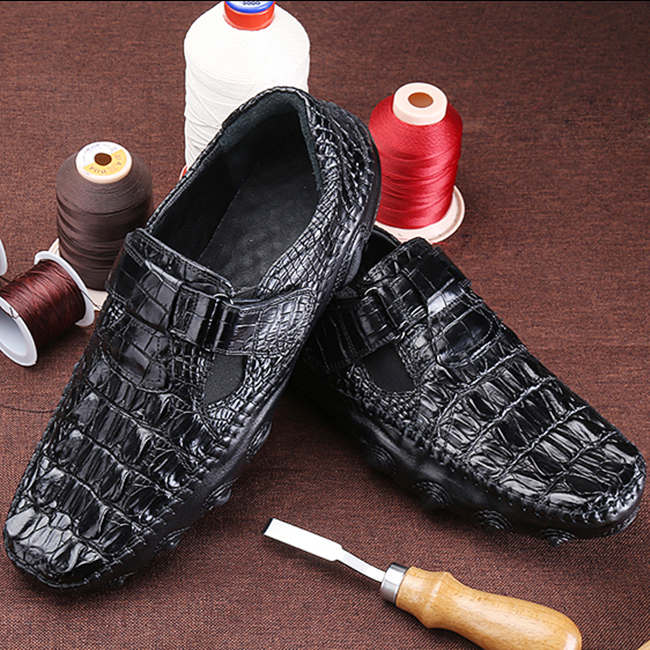 Alligator Skin is a Rare, Luxurious Exotic Skin
   Compared to other types of leathers and even with crocodile leathers to which it is similar, alligator skins are quite expensive. This is because unlike crocodiles and cows, alligators are localized. It will always be the most expensive skin leather from reptiles to make shoes of because there are only so many alligators allowed to be culled every year. This is so that alligators won't be endangered.
   Alligator skins are rated the most expensive reptile skins in the world. In the world of men's exotic shoes, alligator skin shoes are what other exotic skin shoes are being measured by. Alligator skins usually command the highest prices and most sought after reptile skin shoes after using such rare raw material and created by some of the most prestigious manufacturers of luxurious items in the world.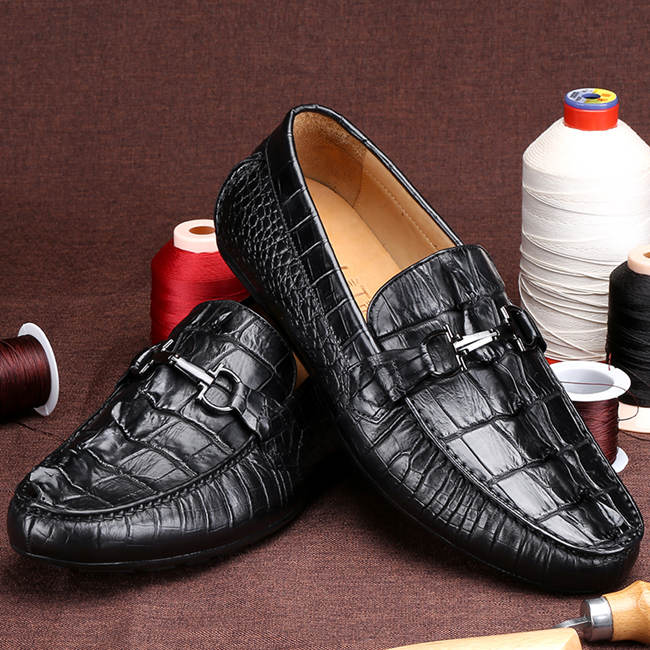 The Best Exotic Shoes
   When creating the best, high fashion footwear, it is often that designers face a number of challenges. In the case of men, they want something unique, elegant and striking in every which way. Exotic skins are the ones to exactly provide all these things and one that is best ideal in almost all footwear projects is the alligator skin.
   The alligator skin has such nearly unparalleled softness and flexibility that can be found among crocodilian hides. This makes the skin highly sought after by many for a number of applications and one of which is shoes. Both the back and the belly skin of alligator is ideal for boots but if it is a dress shoe with sleek style, then a gator's belly skin is the best ideal choice.
   When it comes to alligator skin for men's shoes, the best choice is the grade 2 or 3 alligator belly which offers the best combination of both high quality and pride. Generally, the American alligator skin offers a much nice and more symmetrical scale patterns. It also offers thicker and softer skin and offers smoother, three-dimensional feeling like other crocodilian skin.
   There are also other rare and top quality reptile skins such as the Australian Saltwater crocodile and the Nile crocodile. However, if compared to the best alligator, these crocodile skins still pale in comparison in quality. A great quality of alligator skin that makes it one of the most expensive skin shoes is that it is harder to make fake alligator items.
   Moreover, good designers of alligator skin shoes would often leave the umbilical scar that's displayed prominently on the shoes. There are only so many alligators that are allowed to be called for alligator skin products every year and the fact that these reptiles are localized cannot help for it to become a really expensive and thus a symbol of luxury.