What's the Difference Between Crocodile Bags and Alligator Bags
   There are so many kinds and brands of bags all over the world that will surely make people confused on as to which bags they should purchase. After all, different buyers have different taste in bags. Hence, it is possible for them to choose the best in accordance to their preferences. In addition to that, bags are made with the use of different materials that could perhaps make the bags more attractive and appealing in the eyes of the future buyers and clients. Hence, some manufacturers of bags have decided to make use of the skin of animals.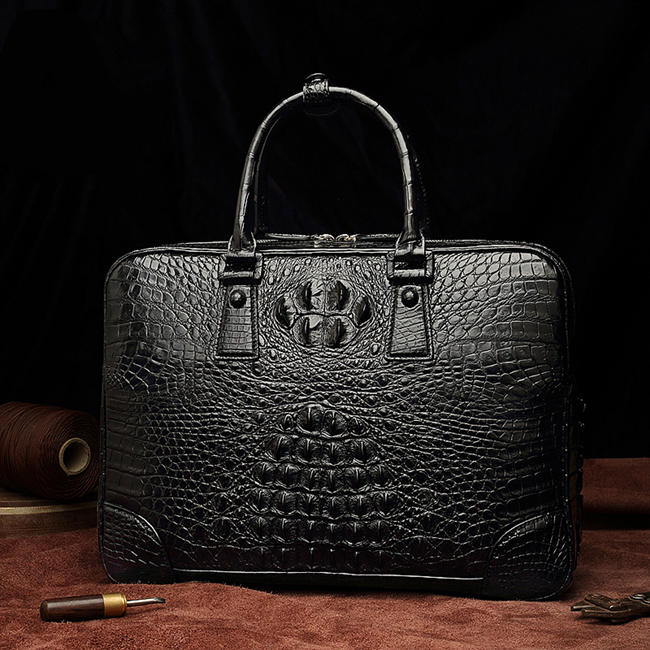 Every skin of an animal has its own unique features and that makes them different from other animals. Crocodiles and alligators are some of the good examples. Crocodile bags have little dots in each scale for their pores or hair follicles while alligator bags does not have it. This is the easiest way to distinguish if the item is made of crocodile or an alligator skin.
   Crocodile bags are classified in the middle class in terms of quality. These bags are used with proper care and they are quite durable as well. Crocodile bags can last as long as it is used and handled with so much care. This quality of crocodile bags can make a wonderful selection.
   On the other hand, alligators would not let crocodiles rule the market. An alligator handbag is really prominent among other kinds of handbags in the world. There are three major categories of reptiles in which skins are being used in handbags and alligator skin is considered as one of the highest quality among them.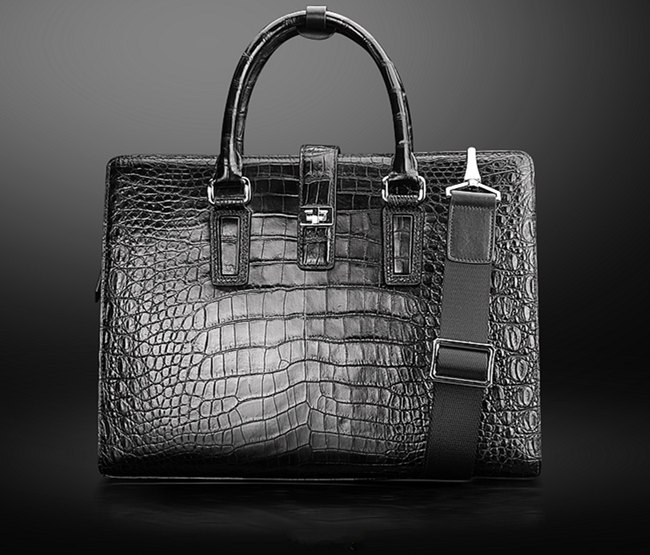 A skin of adult crocodiles is typically lighter tan or a color brown while the adult alligator's skin is typically darker or color grayish black. In that case, crocodile and alligator skins colors are exquisitely two different creations. These two different bags may look uniquely beautiful depending on the eyes and sight of the future buyers and clients.
   Higher class clients are aware of how unusual and precious an alligator handbag and crocodile handbags are for these handbags can really make you want to purchase one for yourself. However, these material things can truly make us happy temporarily. In fact, there are some people who even collects different kinds of bags that they want keep and treat as if it is one of their greatest treasures in life.
   On the other hand, we need to think of this beforehand. When we make decisions, we have to be wiser. Choosing between who is more beautiful and is more worthy is very important. Also, a bag for simple happiness will surely be remembered and treasured for the rest of your existence.
   Whatever the bags are made of, what matters is how you handle it. So, even if your bag is really expensive, your personality isn't mirrored in that. Having crocodile bags and alligator bags are just some of the material thing that fulfills our dreams and aspirations in life.