The Difference Between Crocodile and Alligator
  Crocodile and Alligator – What is the difference between them? This is often the question that people have whenever they shop for bags and shoes. So, to differentiate the two once and for all, we have created this article.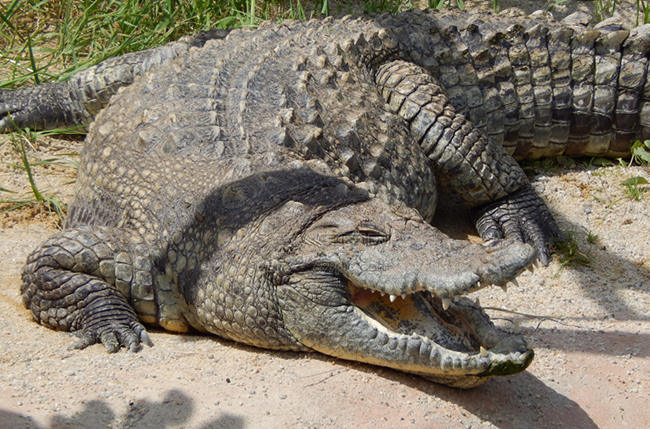 Sensory pores
  Although the texture and pattern of crocodile and alligator skin are similar, there are still different. In fact, if you take a look at them closely, you will see that at the scale edge of a crocodile, there are small dots while the skin of the alligator doesn't have it. Well, these dots are the sensory pores of the crocodile, which helps them detect the change in water pressure. It also helps them locate their prey.
Umbilical scar
  Both crocodiles and alligators have umbilical scars. However, it's patterns are different. If you would take a close look at it, an alligator's umbilical scar comes in elongated webbed pattern while a crocodile's umbilical scar is not as elaborate and such pattern is only exclusive to them.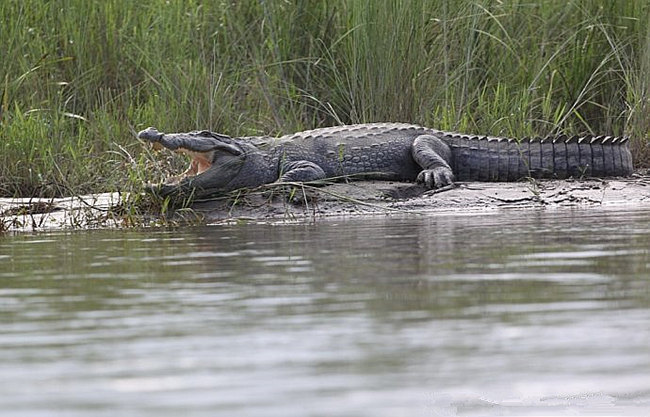 Tile patterns
  If you wanted to be able to tell the difference between a crocodile and an alligator easily, you can just look at its tile patterns. In an alligator leather, the tiles have more natural scars and it is less uniform as well. Hence, you will see small and uneven lines, especially at the base of the rectangles. On the other hand, crocodiles have more uniform tile patterns. In fact, if you look at the both sides of a crocodile, you would agree that both look asymmetrical. Of course, at each tile, you would also see a small dot for the hair follicle that was once there. This is one of the distinguishing traits of crocodile skin.
Skin color
  Believe it or not, the color of an alligator's skin is different than that of a crocodile. Why? Because the skin of an adult alligator is typically grayish black while the skin of an adult crocodile is typically lighter tan or brown. Hence, we can say that alligators have darker skin color than crocodiles. The reason for this is because crocodiles often live in waters with a lighter color while alligators live in dark colored waters.
Back Bumps
  When you look at the neck of a crocodile and alligator, you would also realize that there is a difference in their back bumps or also called as horns. Although they are all arranged in a fixed row pattern, an alligator has 2 horns for every row and 2 rows while the crocodile has 2 horns for every row and 4 rows. Nevertheless, you would only be able to observe it in leather that has the neck pattern intact and not the bel cut.
  So, considering all the things said above, perhaps, you can already tell the difference between crocodile and alligator leather the next time you go shopping for some luxury items like bags and shoes. Be a knowledgeable consumer who knows how to differentiate crocodile from alligator leather.
  Recommended Fashion Crocodile Leather Goods: crocodile bags, crocodile handbags, crocodile wallets, alligator handbags, alligator bags, alligator wallets, crocodile briefcase, alligator briefcase, crocodile shoes, alligator shoes, crocodile leather jacket, alligator leather jacket.
Recent blogs: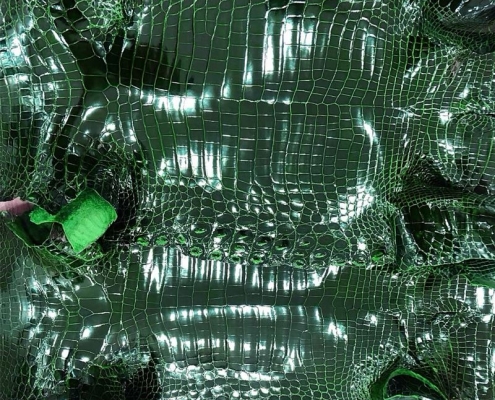 BRUCEGAO
https://www.crocodile-bag.com/wp-content/uploads/2018/12/Green-Crocodile-Skin.jpg
800
800
crocodilebags
https://www.crocodile-bag.com/wp-content/uploads/2018/11/BRUCEGAO-Crocodile-Bags-Logo.png
crocodilebags
2018-12-20 16:27:17
2018-12-20 16:27:17
Why Perfect Crocodile Skins are Like Rare Diamonds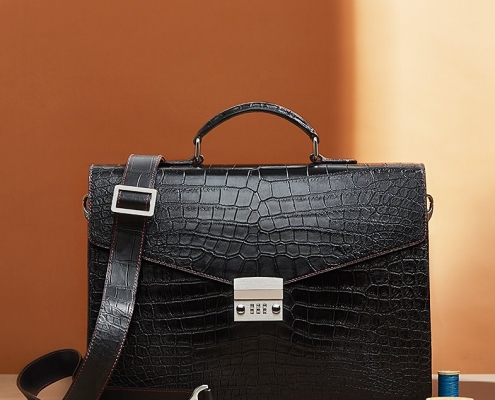 BRUCEGAO
https://www.crocodile-bag.com/wp-content/uploads/2018/12/best-business-briefcase-for-men.jpg
866
785
crocodilebags
https://www.crocodile-bag.com/wp-content/uploads/2018/11/BRUCEGAO-Crocodile-Bags-Logo.png
crocodilebags
2018-12-10 03:06:40
2018-12-10 03:06:40
The best business briefcase for men 2019
https://www.crocodile-bag.com/wp-content/uploads/2018/11/New-Arrivals-Alligator-handbag-Green.jpg
675
900
crocodilebags
https://www.crocodile-bag.com/wp-content/uploads/2018/11/BRUCEGAO-Crocodile-Bags-Logo.png
crocodilebags
2018-11-27 16:19:04
2018-11-27 16:19:04
New Arrival Alligator Leather Handbag 2018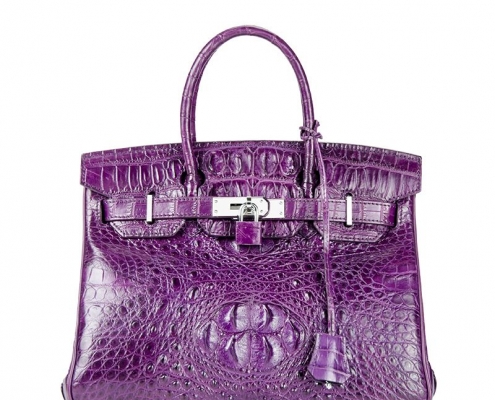 https://www.crocodile-bag.com/wp-content/uploads/2018/11/crocodile-skin-bag.jpg
800
800
crocodilebags
https://www.crocodile-bag.com/wp-content/uploads/2018/11/BRUCEGAO-Crocodile-Bags-Logo.png
crocodilebags
2018-11-27 12:26:42
2018-11-27 12:27:53
What is the difference between crocodile skin and alligator skin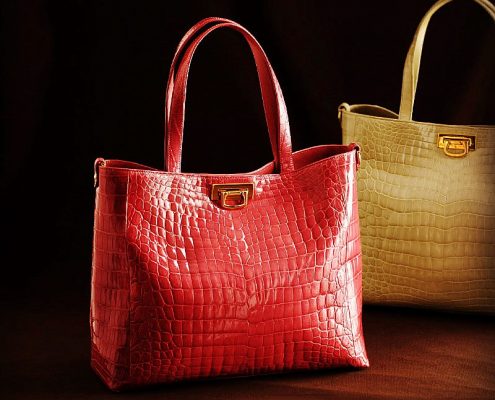 https://www.crocodile-bag.com/wp-content/uploads/2018/11/The-best-crocodile-handbags-deals-for-Black-Friday.jpg
800
800
crocodilebags
https://www.crocodile-bag.com/wp-content/uploads/2018/11/BRUCEGAO-Crocodile-Bags-Logo.png
crocodilebags
2018-11-01 03:42:29
2018-11-01 03:42:29
The best handbags deals for Black Friday 2018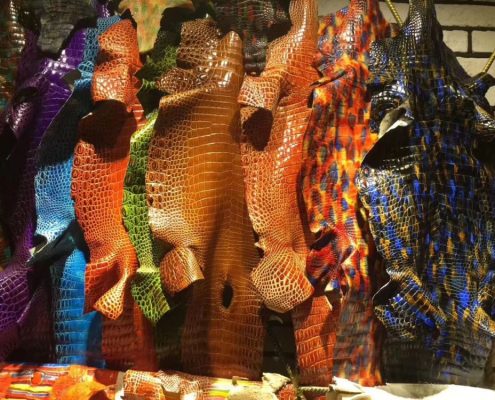 https://www.crocodile-bag.com/wp-content/uploads/2018/10/Crocodile-Leather-BRUCEGAO.jpg
750
1000
crocodilebags
https://www.crocodile-bag.com/wp-content/uploads/2018/11/BRUCEGAO-Crocodile-Bags-Logo.png
crocodilebags
2018-10-21 12:25:34
2018-10-21 12:26:42
Is There A Difference In Quality Between Alligator And Crocodile Leather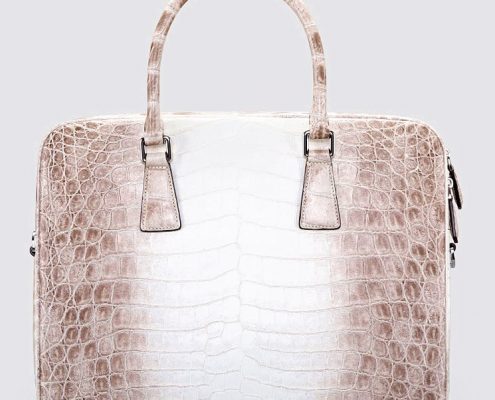 https://www.crocodile-bag.com/wp-content/uploads/2018/10/aligator-leather-business-bag-for-men.jpg
736
745
crocodilebags
https://www.crocodile-bag.com/wp-content/uploads/2018/11/BRUCEGAO-Crocodile-Bags-Logo.png
crocodilebags
2018-10-08 04:11:01
2018-10-09 03:19:18
The best luxury business bag for men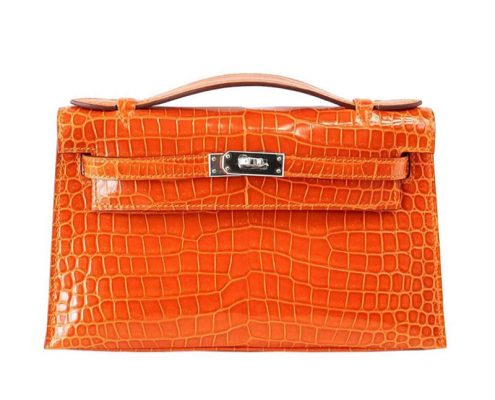 https://www.crocodile-bag.com/wp-content/uploads/2018/10/Unique-gift-ideas-for-Christmas-in-2018-genuine-alligator-purse.jpg
800
800
crocodilebags
https://www.crocodile-bag.com/wp-content/uploads/2018/11/BRUCEGAO-Crocodile-Bags-Logo.png
crocodilebags
2018-10-04 17:54:47
2018-10-09 03:21:08
Unique gift ideas for Christmas in 2018