These Crocodile Leather Products May Be the Best Father's Day Gift in 2020
Fathers are usually easy going and they don't ask for anything. But when it comes to the present of Father's Day then it has to be a special one. It is because your father is the person you have looked up to all these years. It is only fitting to get him the best and most amazing Father's Day present to show how much you love and appreciate him.
Father is the best blessing in the world. So, making this Father's Day special for the first hero of your life is certainly essential.
Best Father's Day gift ideas to consider in 2020
However, when it comes to choosing the best gift for your father then it is not always easier to do. Therefore, to make the things easier for you here we have enlisted some of the best Father's Day gift ideas for you. Have a look at some of the best options given below to get a better idea:
Premium Crocodile Bifold Wallet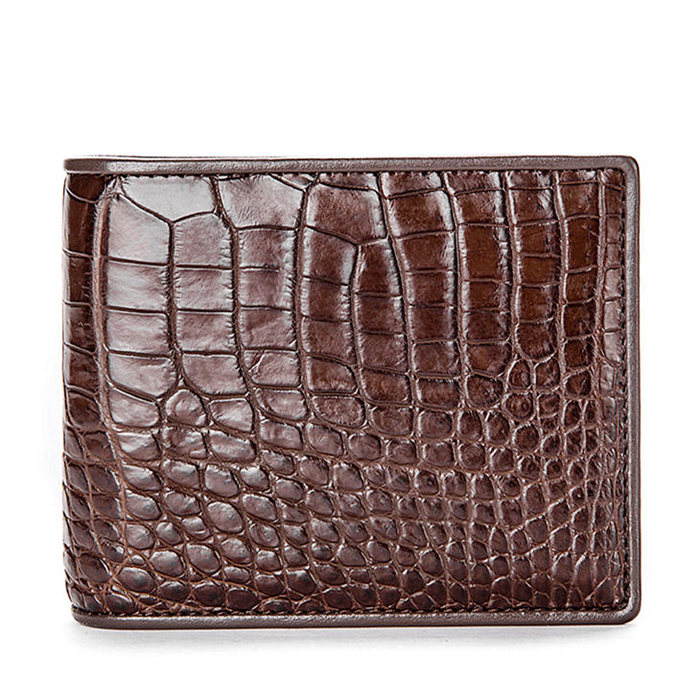 Wallets are being considered as one of the most essential and prominent accessories. It might be because almost every man loves to carry a wallet with him. So, getting a premium crocodile bifold wallet for your father is a better option. Even more, unique texture, beautiful design, and premium quality can make this a more attractive present to consider for this Father's Day.
Key Features:
Spacious
Fortunately, this crocodile wallet comes up with a huge space to carry all your business or credit cards along with some valuables like cash, etc. easily. Therefore, considering this wallet as Father's Day gift idea is amazing.
Instant status symbol
No one can avoid the practicality, beauty, and exclusiveness of this crocodile bifold wallet. Furthermore, this wallet can convey a sense of wealth and status instantly.
Luxurious feel
This premium crocodile bi-fold wallet is made of 100% original crocodile leather. Pure leather, perfect finishing, and beautiful design of the wallet can let you experience a perfectly luxurious feel amazingly.
Crocodile Belt with Agate Buckle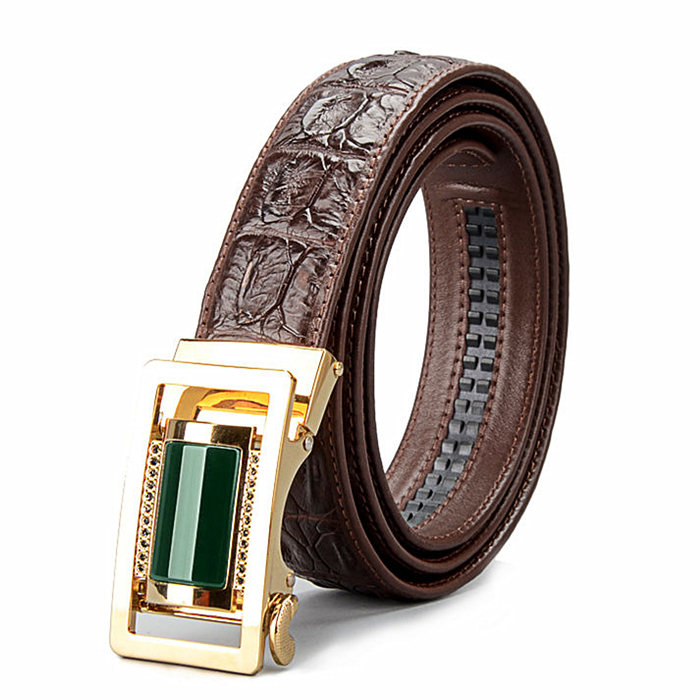 Are you thinking of getting something beautiful yet practical for your father this time? Putting your hands on this beautiful crocodile belt with an agate buckle is beneficial. This is a luxury belt that has the finest quality and unique design.
Key features
Exclusiveness
This crocodile leather belt comes up with an exclusive design made with a natural pattern of crocodile skin. This exclusive crocodile belt can also be the best badge of status.
Premium quality
Whenever it is about buying a gift for your father, the quality of accessory is something you never want to compromise on. Fortunately, the use of pure crocodile leather in making of this exclusive belt is ensuring the premium quality of this leather.
Durability
Crocodile belt can be the best accessory you can ever gift your father because of its high reliability and durability. Ultimately, he can utilize this belt for years to come without any complaint.
Crocodile Leather Briefcase Laptop Bag Business Bag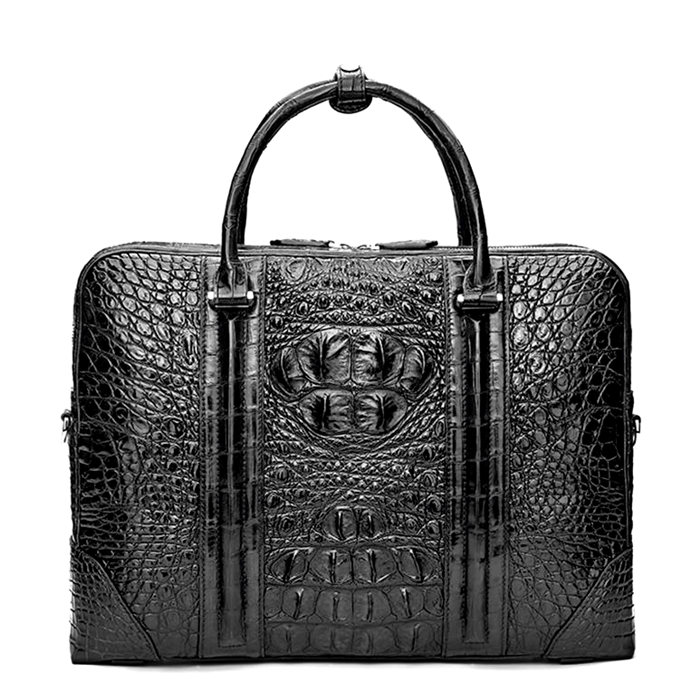 If your father is a business person then nothing can be best than buying a crocodile leather business bag. This crocodile laptop bag is worth considering for multiple reasons. However, the most prominent reason is that this business bag can complement the passion and style of your dad in the best possible way.
Key Features
Suitable for anyone
Whether your father needs a business bag for regular office use or wants to utilize it for special events only, this crocodile leather briefcase is perfectly suitable for everyone.
Enhanced style
Crocodile leather accessories normally contain a natural yet beautiful design pattern and this crocodile briefcase is with no exception. This can let you get an exclusively designed briefcase which is meant to enhance your style effectively.
Elegance
Choosing an accessory with premium quality is always a smart move because it can add elegance to your overall look. Luckily, this crocodile briefcase is something you can count on for this with ease.
Crocodile Leather Derby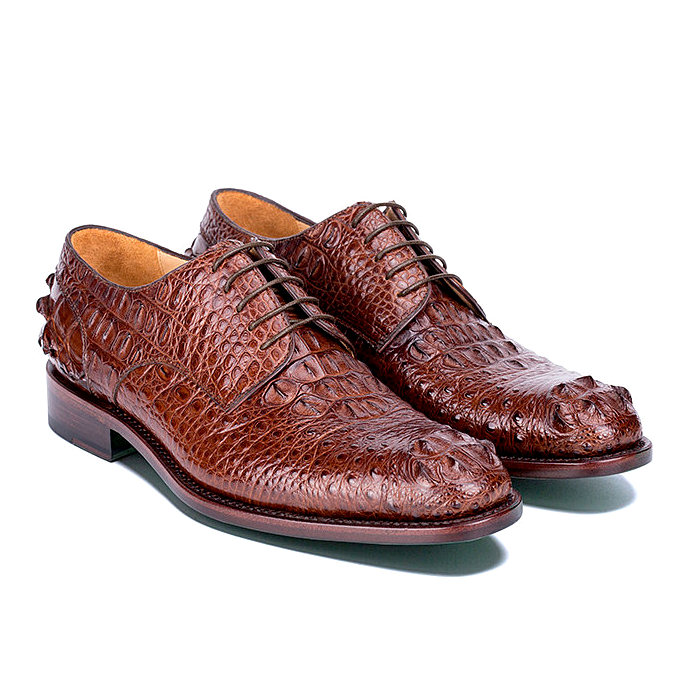 This can be the right time to add a pair of classy footwear in your dad's wardrobe. To find a classy footwear pair, you don't have to wander around at all. It is because this crocodile leather derby is exactly what you want to gift your dad right now.
Key Features:
Lifetime investment
As crocodile leather products are always in trend, therefore, these shoes can be a lifetime investment for you to make. Because you can easily utilize these shoes for years to come.
Attractive style
This beautiful and elegant hand-painted crocodile leather derby comes up with perfect and nicer scale patterns of crocodile skin. The beauty of this derby is meant to offer an attractive style with ease.
Strong and sturdy
These derby shoes are designed to be strong and sturdy. The sturdiness of these derby shoes is genuinely matchless and can let you experience high-level durability and strength in the best possible way.
Crocodile Cigarette Case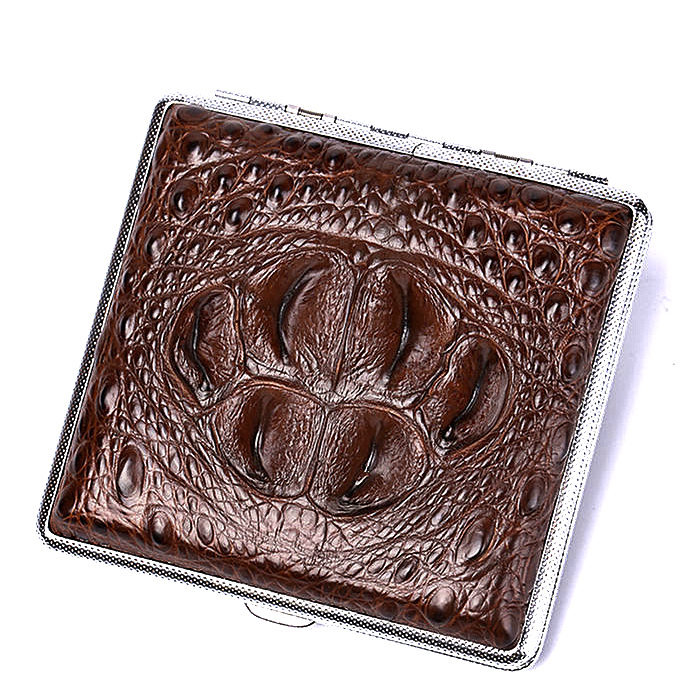 Crocodile skin cigarette case is an amazing option to gift your father if he used to smoke. It is not only because this cigarette case is unique but also because this is made of original crocodile leather which can give it a luxurious feel.
Key Features
Create a style statement
Having a crocodile cigarette case is certainly going to be a cool gift idea. Because this is meant to give a stylish look in the best possible way.
Unique gift idea
Although smoking is pretty common these days still most people never think to gift something as unique as a cigarette case. This can be a different yet creative gift idea you can consider for your father.
Final Thoughts
When it is about celebrating Father's Day with the hero of your life, then it is important to make this day more special for him.
Prepare a delicious meal, choose any of the above-mentioned luxury gifts, and put your all efforts to spend some quality time with your father on this day.
Put your heart in and make him feel special on this Father's Day with the best presents. We have picked amazing gift options which can be the best and comfortable for you to go with. So, make sure to choose the best and make your father feel special this time.