The BRUCEGAO's Handmade Crocodile Purse
  Sadly there are many knockoff handbags in the market so bad that you may end up paying much for a purse only for you to later realize that it is a fake. However, if you don't want to go wrong with a designer purse, then the BRUCEGAO's handmade crocodile purses are just what you need. They are high quality, well made and luxurious handbags that you will be proud to own. They have a variety of unique styles that will suit all your different tastes while providing a genuine leather handbag for you.
Features of the BRUCEGAO's Leather Handbags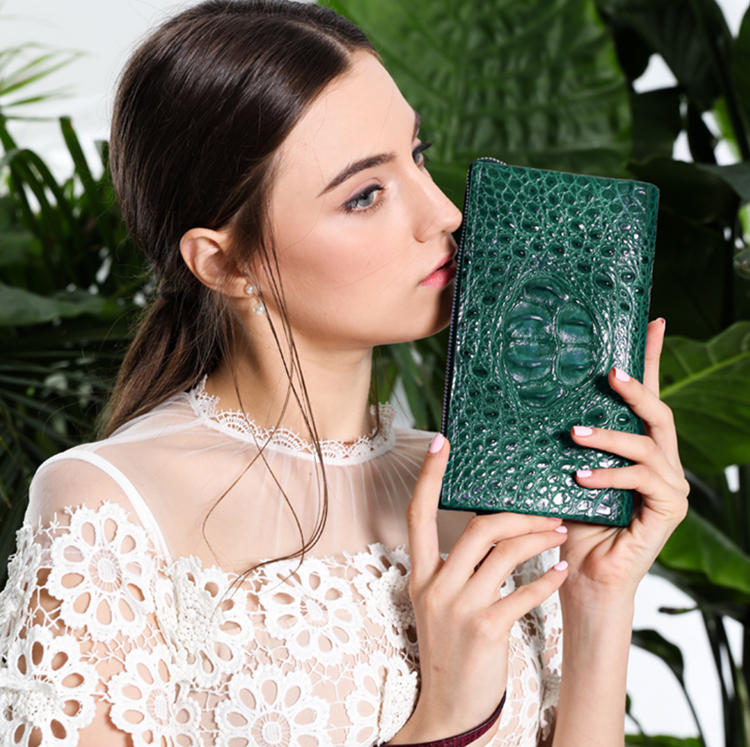 High-Quality Bags
  The purses are all handmade to guarantee you the best quality of purses possible according to your needs. The handbags are made in such a way that they will serve you for a very long time if you take time to care for them.
Stylish
  These handbags are works of art that act as the perfect accessory to your outfit of the day or night. They are made in good taste to guarantee you the ultimate satisfaction for the price that you pay.
Wide Range to Choose
  BRUCEGAO handbags are made in different sizes, colors, and styles that allow you to have a lot of choices when purchasing. Each one of them is crafted in the same way that guarantees you the best quality bags that you will ever own.
Functionality and Comfort
  There is a bag for every occasion you choose whether you are out and about or going to a fancy dinner, the bags assure that you will have nothing but the best. They are comfortable to carry as they are made from genuine leather that will sit well with you no matter how you choose to carry it.
Useful Compartments
  The bags are very well partitioned hence allowing you to keep your bag very organized no matter the type of bag. You have enough space to keep your personal items, documents and business cards for the larger bags.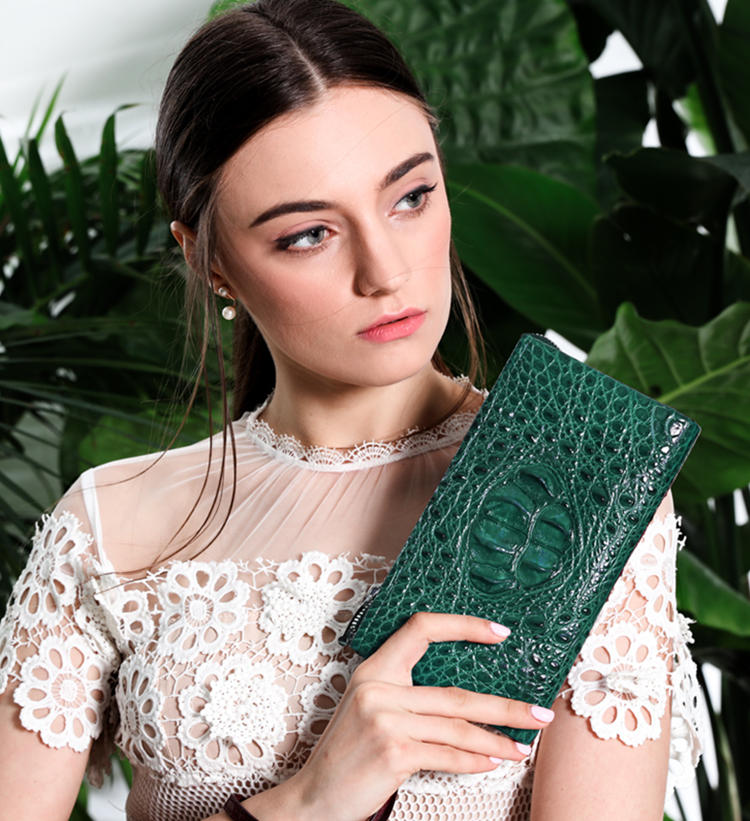 Are All Weather
  You don't have to worry about the weather with a BRUCEGAO handbag since they function well under any circumstance that you choose without requiring a lot of care. As long as you do not keep it wet or exposed to sunlight for too long, the bag is sure to last you very many days.
Affordability
  Compared to other designer handbags of the same quality, the BRUCEGAO handbags are incredibly affordable depending on the size of the bag. They cost about half of what other designer bags cost but offer a high level of quality for you to enjoy for as long as you wish.
  If you are looking for quality handbags without sacrificing on style and class, then the BRUCEGAO's handbags are what you need. You can purchase them online on the designers website at affordable prices and have it delivered to you in good time.
  Recommended Fashion Alligator and Crocodile Leather Goods: crocodile belt, crocodile bag, alligator wallet, crocodile leather jacket, alligator leather jacket, crocodile shoes, alligator shoes, crocodile backpack, alligator backpack, crocodile briefcase, crocodile iPhone case, alligator iPhone case, crocodile handbag, crocodile wallet, alligator handbag, alligator bag.
Recent blogs: