What Are Saddle Shoes
  Saddle shoes are classic, two-toned leather shoes that have become a trend nowadays. Ever since Elvis Presley wore them in "Jailhouse Rock", their popularity skyrocketed. Although they were soon forgotten due to the sneakers that made a huge breakthrough a few years later, they still remain a favorite in each closet!
  Their name comes from the combination of two colors. The one is typically black and covers the instep, as well as the throat and the tongue of the shoe. It also covers the eyelets. If you pay attention, you will see that the black (or darker) color shapes a saddle. The other color is most frequently white and covers the rest of the shoe.
  The saddle shoes are made of leather and are used as part of their casual look, even though there are also cultural references with non-conformists wearing them in an eccentric way. They are now considered vintage shoes and remind everyone of the 1950s and early 1960s. If you want to be accurate, though, their presence dates back to the 1920s and stretches till the 1970s.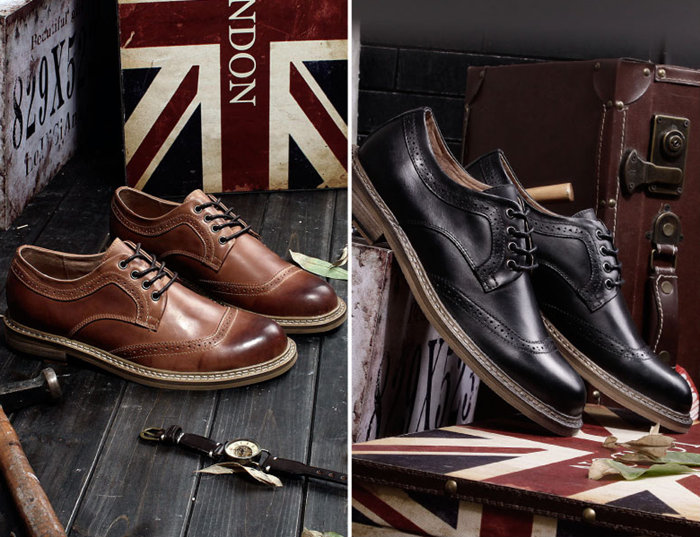 Unisex Retro Saddle Shoes
  Saddle shoes can be worn both by men and women. They look equally impressive, and they can be combined in a number of ways. In reality, these shoes are a type of oxford shoes. Another classic, iconic shoe that has survived through the years and has made a comeback! If you are interested in retro-looking saddle shoes, you can go for black and white shoes, with white shoelaces and stitching. Finally, the red sole adds an extra touch of vintage to the look!
High-Quality Saddle Shoes for All Tastes
  As pointed out above, the classic saddle shoes are made of leather. You can find them in a variety of colors, either pastel or vivid ones. According to your taste and preferences, you can combine them with literally any outfit. From mini-skirts and dresses to skinny jeans and baggy trousers for the ladies, from classic pants and denim for the guys, they are amazingly versatile.
  You simply need to be careful when choosing the right saddle shoes for you. They need to be comfortable since this has been their main purpose when created. People felt good wearing them, as they were not too formal and they allowed flexibility while walking. So the leather must be of high-quality standards. Only in this way can you rest assured that you will wear them non-stop, without getting blisters and being forced to change to a different pair!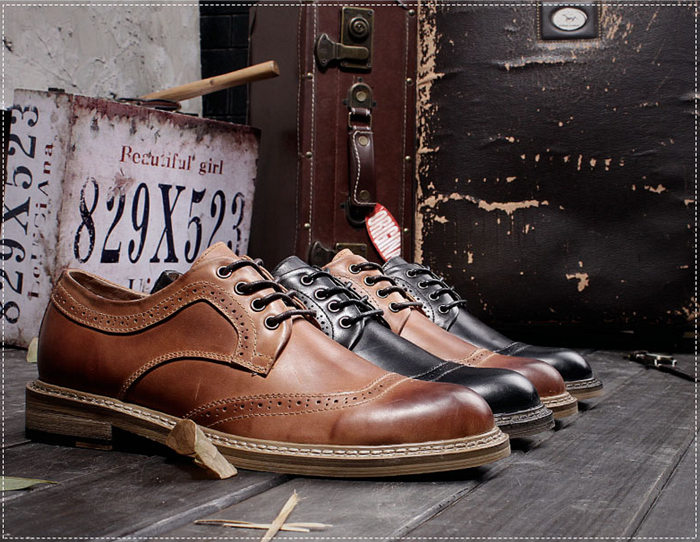 BRUCEGAO Leather Shoes
  Check out the new collection of saddle shoes and other oxford shoes, loafers and many other pairs at BRUCEGAO. Using only the finest materials and handcrafting each and every single pair of shoes, the outcome is bound to impress you. Rather than settling for any other average saddle shoe, you should aim at perfection and give your feet the luxury and comfort they deserve!
  Recommended Fashion Crocodile and Alligator Skin items: alligator briefcase, crocodile belt, crocodile bag, crocodile handbag, crocodile wallet, alligator handbag, alligator bag, alligator wallet, crocodile leather jacket, alligator leather jacket, crocodile shoes, alligator shoes, crocodile backpack.
Recent blogs: