The Best Luxury Wallet for Men – BRUCEGAO's Alligator Wallet
  A wallet is known as one of the most important items for men to carry with themselves every time they are going out of their houses. A wallet can help them to carry sufficient cash, id cards, credit cards, and business cards, etc. if we talk about the luxury wallet of high quality, the BruceGao alligator wallet is the best brand among the others. It is just because they bring the most stylish designs with high quality in the market. It is the best-reputed brand in the international market for its quality products with the stylish designs.
Following are some best luxury wallet for men: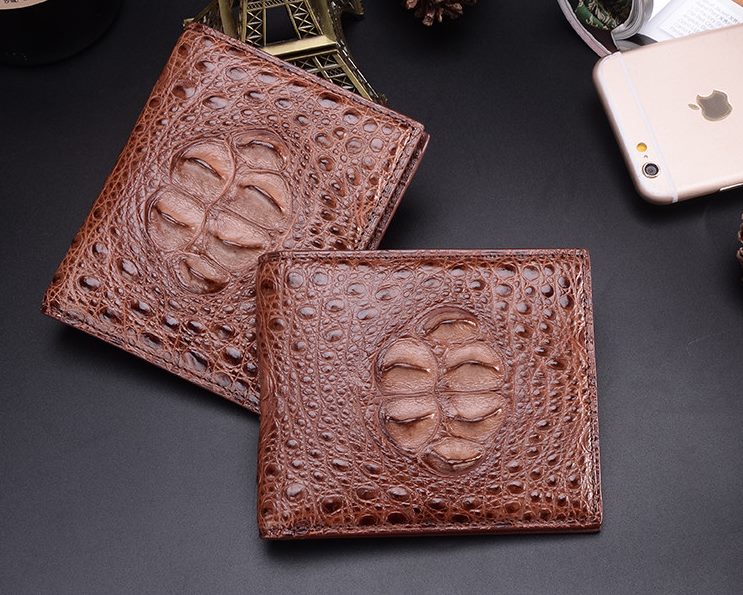 1. Crocodile Hornback Unique Genuine Skin Wallet for Men
  This wallet is made of 100% original crocodile skin. This is a production of BruceGao brand. Size of unique, genuine crocodile hornback skin wallet is 4.5″ L x 3.7″ H inches approximately. It is available in three different colors that are black, dark brown and brown. The shiny surface of this wallet provides a comfortable texture of the wallet. While the best quality of this wallet and original crocodile skin ensures the durability of the product. It is easy to carry, and you can put it either in your pocket or your handbags easily. It is a light-weight wallet to easily carry with yourself.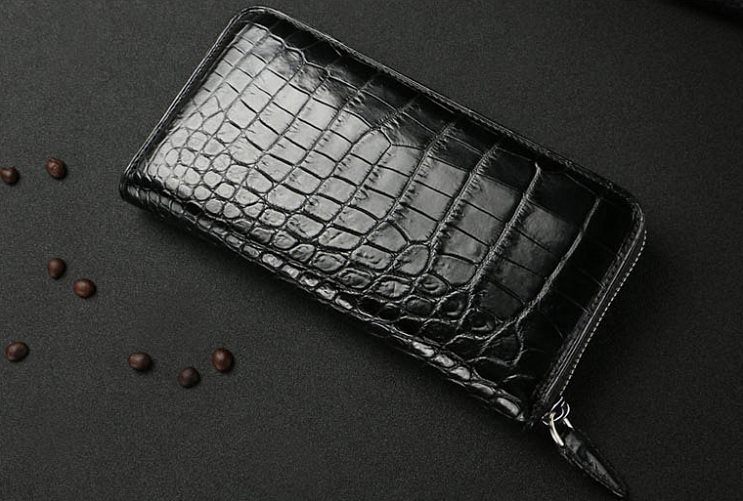 2. Alligator Wallet Large Genuine Alligator Clutch Wallet
  It is a product of BruceGao brand that is made up of 100 percent original alligator skin. Size of this unique style clutch wallet is 9.0″ L x 5.5″ H inches approximately. It is available in two colors that are black and blue. It has two types of closure one is zipper and second is password lock. You can use it either clutch or purse. It has a specific pocket to put your cell phone in it, a cardholder and an interior zipper in it too. It can fulfill the space requirements of you easily, and you can manage some important things that you have to carry out with yourself in it easily. It can be the best representative of a style due to its unique look.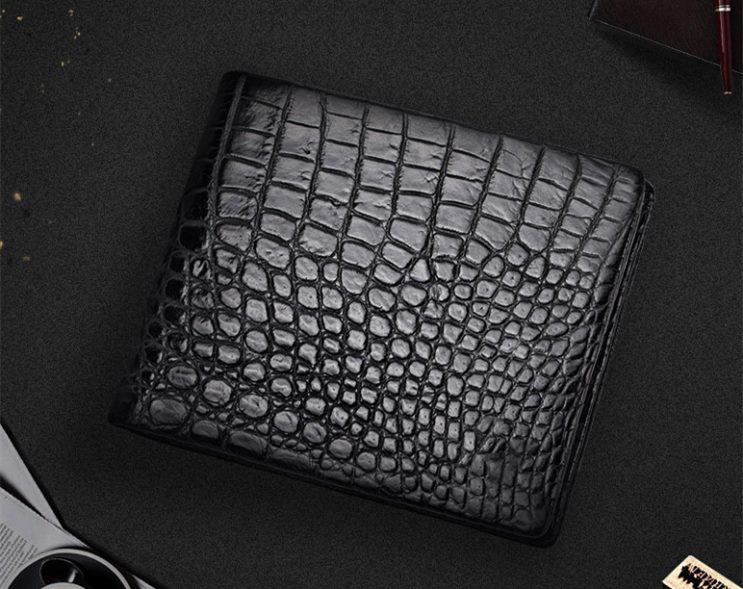 3.    Men's Genuine Crocodile Wallet
  Men's Genuine Crocodile Wallet is made of genuine alligator skin branded by BruceGao. Size of this wallet is 7.4″ L x 3.5″ H inches approximately. It is available in black color only. This wallet has three compartments and 13 slots to place your cards in it. It has a wide space to manage the things. This wallet can be a perfect choice for a man who is adventurous. It can boost your personality.
  Accessories of men must be classy and elegant that can enhance the graceful personality of them. This is the reason why most of the men prefer to buy the accessories that must be of high- quality and reliable. No one wants to compromise on the quality of the product that they are going to buy. It is because compromise on the quality can never be an option for them.
  Recommended Fashion Crocodile and Alligator Skin items: Crocodile iPhone XS Max case, crocodile shoes, alligator shoes, crocodile backpack, alligator iPhone XS Max case,  alligator apple watch band, crocodile apple watch band, alligator briefcase, crocodile belt, crocodile bag, crocodile handbag, crocodile wallet, alligator handbag, alligator bag, alligator wallet.