The Best Luxury Travel Bag for Men
  The travel bag is one of the most important requirement as well as an accessory for men. The luxury travel bag is the perfect gift for fathers' day, Christmas etc. BRUCEGAO's crocodile travel bag is certain to meet your needs whether you are going to the office or on the day out. A luxury exotic travel bag isn't just about famous and style, however then again is a helpful choice that is extraordinarily enhanced for you, diminishing the proportion of weight you pull around reliably and keeping the strain on your shoulders or back.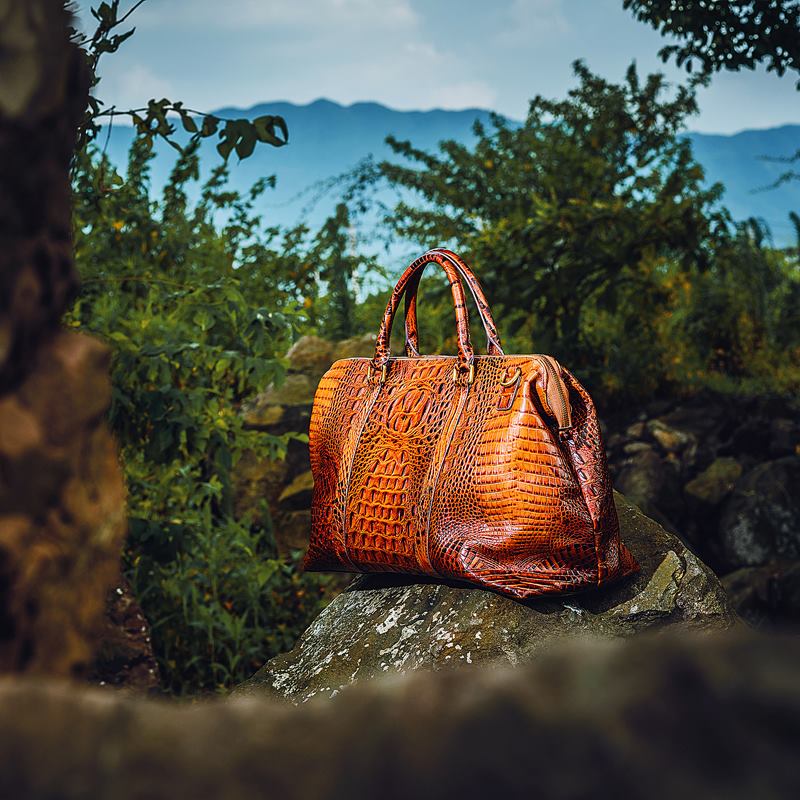 The significance of BRUCEGAO's Crocodile Travel Bag for Men
  Crocodile leather gives your travel bag a rich and elegant look. Despite the fact that leather travel bags all appear to be the same in spite of the quality. When utilizing the crocodile leather, it is guaranteed to have a one of its own one of a kind pattern that is very unique. The luxury travel crocodile bags for men also come with a removable strap. The strap is also adjustable; you can carry this travel bag as a cross body bag or as a shoulder bag. If in a case, you don't want to carry the bag, you can utilize the travel bag as a briefcase or as a handbag. At BRUCEGAO's, luxury elements of a bag are added for an elegant luxury bag. Bags are is produced using premium quality crocodile leather, strong and durable. The bags features 4 wheels trolley case with a push button handles locking. Handles and zip are added for portability and accessibility. You can carry the luxury travel bag for men to the office very easily. The bags are designed to provide comfort reliability and functionality to the travelers. The bag is perfect for the people who love luxury travel bags and are always looking to find the one.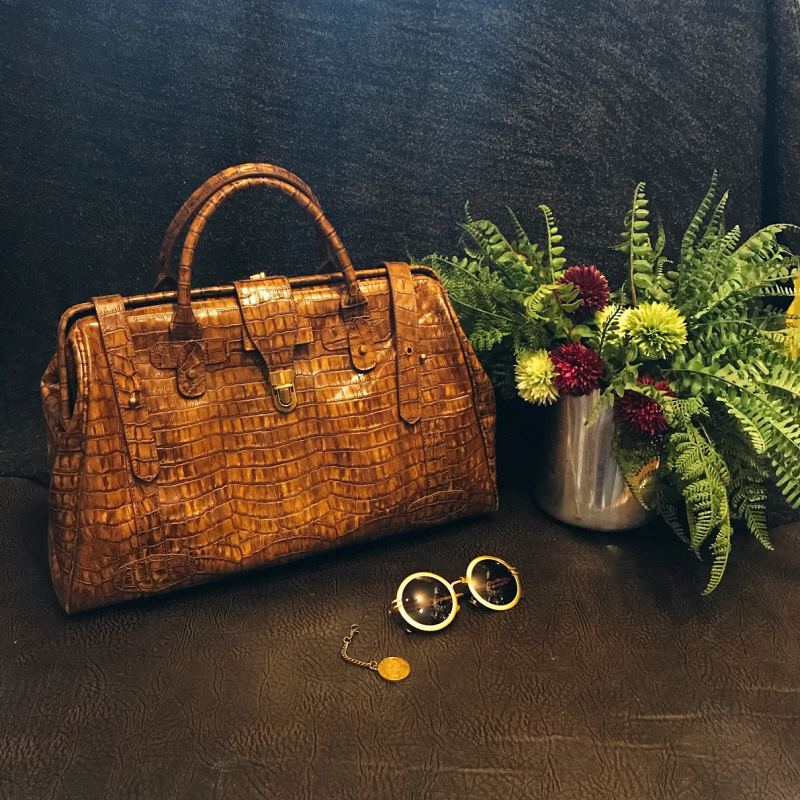 How to take care of Crocodile travel bags?
  Crocodile travel bags require great care to keep their uniqueness and wrapping up. Here is a portion of the tips to take a good care of your crocodile travel bags. Here are some instructions to protect your crocodile travel bag.
Protect them from dirt and dust
  Never permit the crocodile travel bags to get dusty. To remove the dust, you basically require a dry texture to wipe away the contaminants.
Handle them with care
  Always handle your crocodile leather travel bag with great care. The leather looks hard and stiff yet it requires care to protect them against the conditions. 
Store them appropriately
  Store your travel bags in a cool, dry place when not being utilized. Try not to expose them to extremely serious temperatures. Cover your handbags properly while to protect them from the duct.
 Try not to use cleaners on crocodile travel bags. Make sure to dry the crocodile travel bags after the clean before storing your bag in your storeroom. If cleaning is required, it is proposed to look for the expert guide.
  Recommended Fashion Crocodile and Alligator Skin items: Crocodile iPhone XS Max case, crocodile iPhone Xs case, crocodile shoes, alligator shoes, crocodile backpack, alligator iPhone XS Max case,  alligator apple watch band, crocodile apple watch band, alligator briefcase, crocodile belt, crocodile bag, crocodile handbag, crocodile wallet, alligator handbag, alligator bag, alligator wallet.