The Best Luxury Sneakers for Men | BRUCEGAO's Alligator Sneakers
  Sneakers are worn by men not just for class and fashion but to showcase machismo and virility but not all shoes are equal and not all brands offer reliable yet comfortable sneakers like the BRUCEGAO. Unlike other brands, when it comes to BURCEGAO, everything about this marque is original and consistent. They are the niche of making animal-skin enriched products like bags, shoes, belts, wallets, cases, and jackets.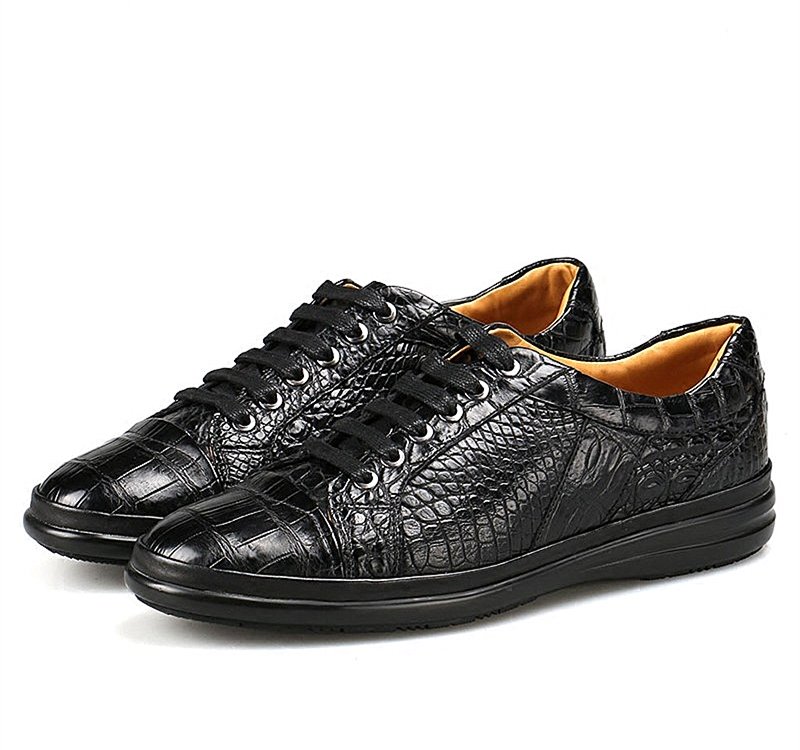 Customer Rating and Satisfaction:
  Moreover, when it specifically comes to the Best Luxury Sneakers for Men, Brucegao uses original and most luxurious skins of crocodile and alligator species. This is the reason, BURCEGAO's mark is more known for the luxury than the brand. On asking from the users regarding their experience with BRUCEGAO's Alligator Sneakers they said it is a five-star product when it comes to being comfortable, durable, stylish and classy.
The Classy Production Features:
  To produce the luxurious leather skin products, the designer's from Italy export the dyes, threads, and material from the fine markets in Germany and Japan. Hardware is manufactured and shipped from the bigger factories in America and Taiwan, while this complete mending of classy BRUCEGAO's Alligator Sneakers is performed in the Hong Kong headquarters.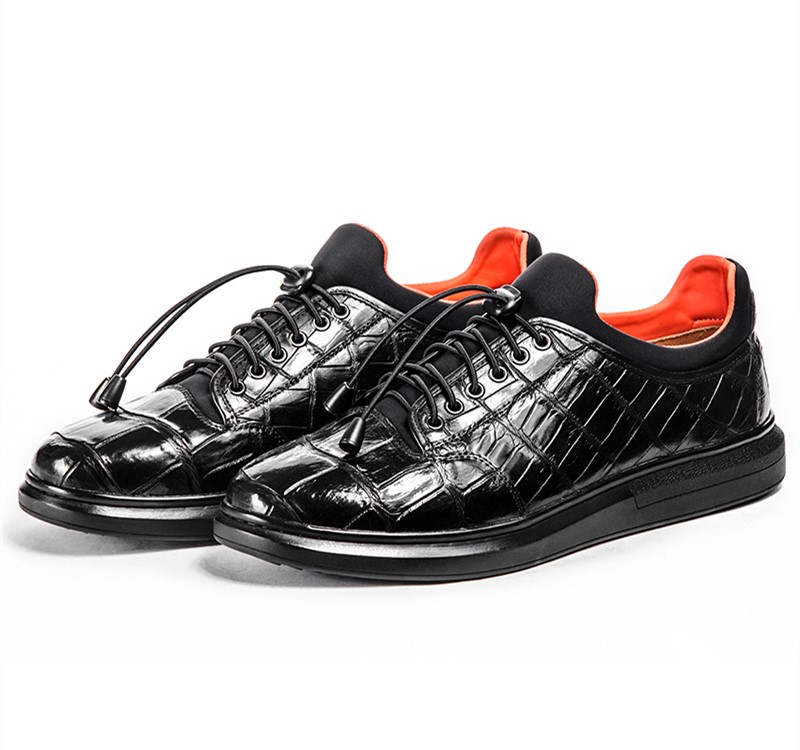 What Makes BRUCEGAO's Alligator Sneakers Top Choice of High-Class Societies in the World:
  Well, on asking from the Brucegao team, that how they manage to satisfy their customers around the world, the brand explained:
  There is so much competition in the world when it comes to manufacturing boots and sneakers for men. There are hundreds of brands working in the niche of making designer shoes and bags, thus to keep ourselves stand out of the crowd, our creative team makes thoughtful prototypes of leather sneakers by keeping style and comfort in the view. We are not here to compete for the world rather, we think more about the customers who like to wear BRUCEGAO's Alligator Sneakers because their satisfaction matters to us more than anything in the world. And this is what Makes BRUCEGAO's Alligator Sneakers Top Choice of High-Class Societies in the World.
BRUCEGAO's Alligator Sneakers Best Structures Explained:
  These are some key features that you will find in BRUCEGAO's Alligator Sneakers:
The material is genuine crocodile and alligator skin with no traces of using facsimiles.
Best designers from Italy mend the shoes upper head by giving it outclass appearance.
Inner sole of the shoes is best to wear in jungles, lakes, during expeditions because this is water resistant yet premium.
These are available in plenty of colors suitable to wear by teenagers and gents and ladies belonging to mature age.
Sizes are measured and produced as per international foot size, however, while ordering, you can satisfyingly check it.
No mechanical work is involved in fact each shoe goes through the hands of Italian designers.
Guaranteed to accompany your walk with comfort, no matter how many steps you take.
  These are some key features, and making the process of BRUCEGAO's Alligator Sneakers that makes it the top choice of the people around the world, who like to live luxury.
  Recommended Fashion Crocodile and Alligator Skin items: Crocodile iPhone XS Max case, crocodile shoes, alligator shoes, crocodile backpack, alligator iPhone XS Max case,  alligator apple watch band, crocodile apple watch band, alligator briefcase, crocodile belt, crocodile bag, crocodile handbag, crocodile wallet, alligator handbag, alligator bag, alligator wallet.