How to Choose Shoes to Accent Your Style
   We know that the current trend will not be here to stay. However, when choosing shoes that will accent your style, one thing remains as a badge of status and distinction- exotic leather. The exotic type of reptile leather like crocodile, snake and alligator skin differ in texture, cost, and appearance. On the huge lists of leather, alligator skin is one of the rarest and expensive types of reptile leather. Some people treat this as a form of investment. This is why it is important for you to choose the right type of alligator shoes that can accentuate your style.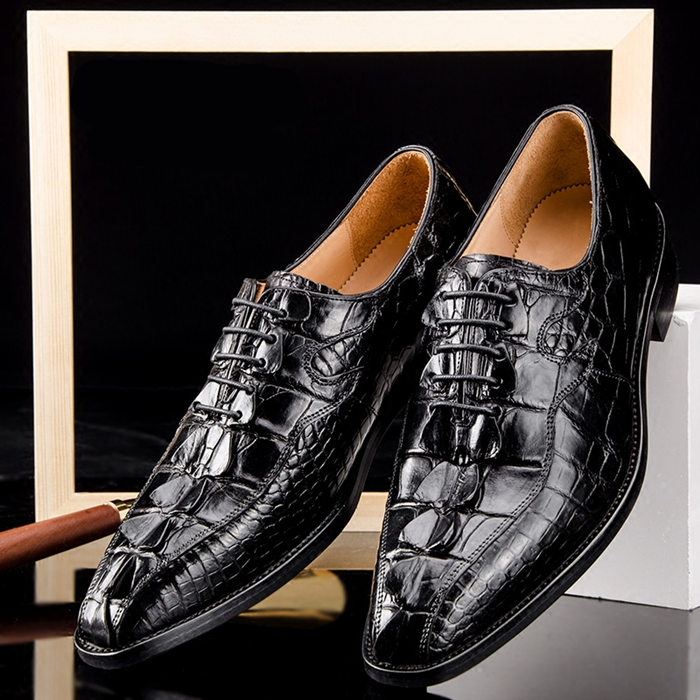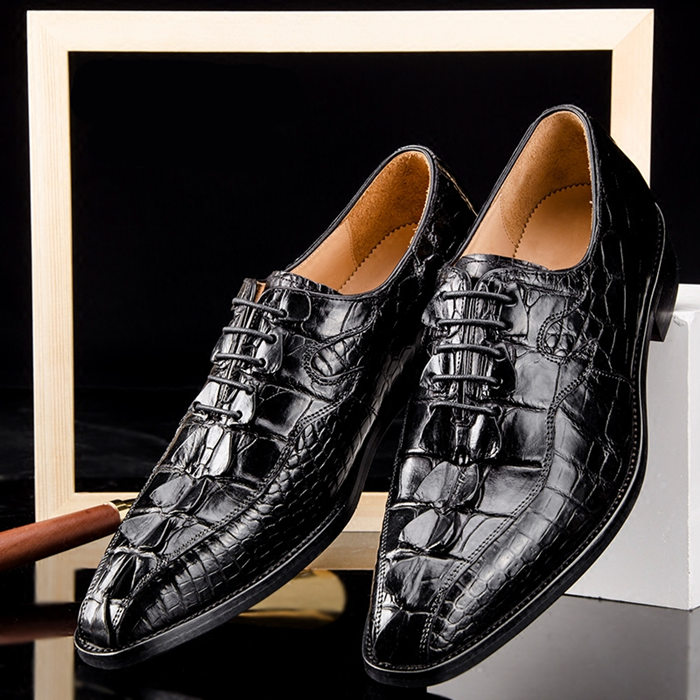 Choosing the Right Shoes that Will Highlight Your Style
   Before we look at the different feature of shoes that you have to consider to upgrade or update your style, you need to be aware first of the reasons why you need to implement this. Dressing well will give you a positive mind frame. It is also a testament to respect. People who dress well will receive the respect that they deserve. Finally, dressing like a man will make you the man.
The Skin of Your Shoes
   As we mentioned above, there are the different type of reptile skin to choose from. The fundamental choices would be crocodile, caiman and the alligator skin. The caiman would be the least expensive of them all. The scales have a square shape, and it appears like low-quality leather. Crocodile skin is more common, it is more expensive than caiman but cheaper compared to the alligator. The alligator skin is a premium material. The leather is soft, durable and lightweight that delivers unmatched comfort.
Embossed Leather
   When you are shopping for the right shoes, you may encounter some sellers who are claiming that their embossed leather is an alligator skin. In reality, these are cheap and non-exotic leather. The embossed scales are made using a machine to create a uniform pattern. No one wants a cheap material, the authentic alligator skin has a unique size and shape.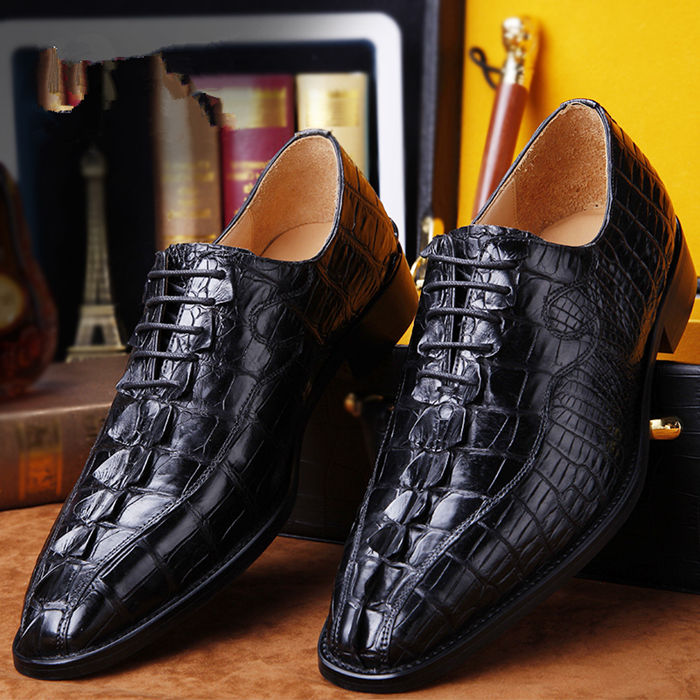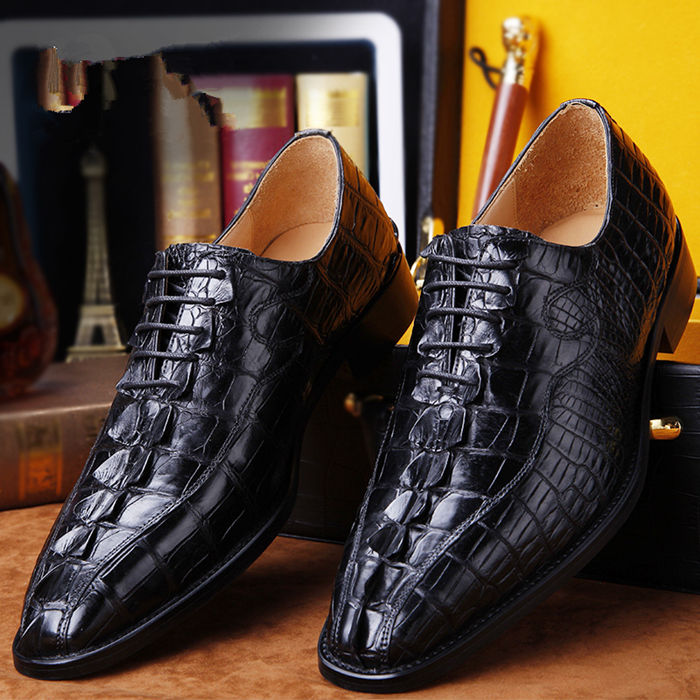 Appearance
   Appearance is another factor that you need to consider when looking for a shoe that will upgrade your style. You should find a shoe that will suit your personal preference. It is available in an array of pattern, style, and colors. Be sure to analyze the symmetry of the scales' pattern. You will be able to determine the quality of the manufacturing process by analyzing this part.
Color
   Most men will find it easier to own black or brown shoes since it is easier to match it with their bag or belt. However, do not let the color of your belt and bags to limit your choices. The blue-toned shoes will perfectly complement the brown shade, and other neutral tones will go well with black. Contrasting accent that comes with complementing colors will give you that balanced look. The key in choosing the shoes is to make sure that it works well with the rest of your outfit.
   The excellent alligator shoes from BruceGao is an amazing addition to a man's wardrobe. When looking for shoes, consider the tips above to guarantee that it will give you a refined and manly look.
   Recommended Fashion Crocodile and Alligator Skin items: alligator briefcase, crocodile belt, crocodile bag, crocodile handbag, crocodile wallet, alligator handbag, alligator bag, alligator wallet, crocodile leather jacket, alligator leather jacket, crocodile shoes, alligator shoes, crocodile backpack.
Recent blogs: