Tips on How to Shop for a Crocodile Bag That Will Fit Your Lifestyle
   Crocodile bags are strong and durable and therefore a good choice if you want a bag that will serve you for years. The choice depends on your lifestyle, and this explains how you will use your bag. Therefore you must make sure that you buy a nice bag that will suit the purpose of buying one. Secondly, it must feel comfortable carrying, and this depends on the theme of the places you are using your bag. You need to take into consideration these aspects to make sure you have the best and comfortable bag. Here is how to choose a crocodile bag that will fit your style.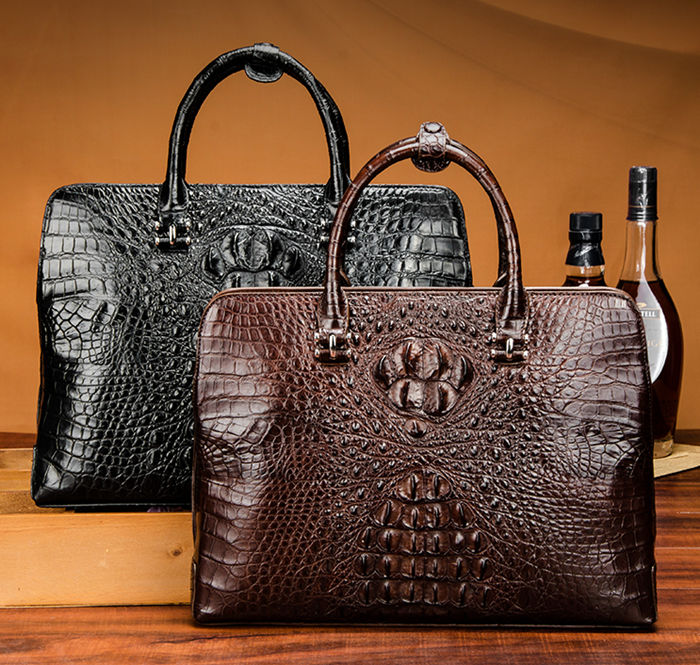 Pay Attention to Color and Texture of the Bag
   Bags are made from either the belly skin or the back skin of the crocodile. Therefore you must make sure you get it right since these two parts have different color and texture. For a brighter color, you can choose to go for the lower side of the crocodile skin since it is mostly brighter. Again the polish applied on the bag will make it brighter. For a rough texture, the back side is better since the scales are tougher on the back side of the crocodile. Therefore, you need to ask your supplier for the part that will have the color of your choice and the texture too. If there is none at the store, you can ask the vendor to call the supplier for that order.
Make sure You Are Buying from Trusted Vendor
   Some vendors will cheat you that they are selling original crocodile skin bags, but it is might not be true. This is especially the online vendors where you have no opportunity to feel the bag texture. To avoid this scenario, you must make sure you are buying from the authorized dealer or the manufacturer shop. In some scenarios, you might not be able to get to the manufacturer's shop, but some will have a website where you can inquire from, and you will get recommendations on where to find original crocodile skin bags. Buying counterfeit bags will not give you the elegance that comes with original material.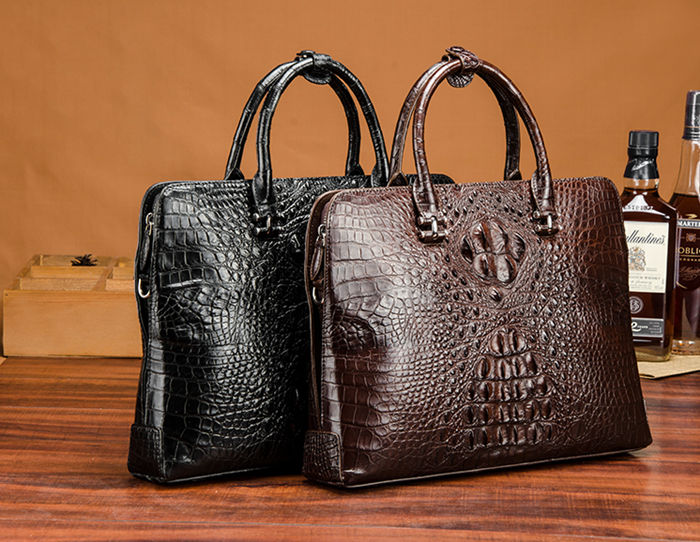 Size Will Matter When It Comes to Comfort and Durability
   You must go for the right size that will suit you. For an instant, if you are a hunter, you know the size of your bow and other equipment. Likewise, if you are a lady looking for crocodile skin bag, you know the appropriate size that you are comfortable with. Same applies to a college student and tutor you know the size and quantity of the books and learning materials you carry. Therefore you must make sure you get this right since you mess from the start, you will have to go back to the shop to get the right size of crocodile skin bag.
   Crocodile skin is different from other reptile skins, and therefore it is simple to tell genuine material by looking at the skin. The texture is different, and it feels tough. It's important to get it right for a good experience. Don't buy counterfeit crocodile bags; go for genuine crocodile skin materials.
   Recommended Fashion Crocodile and Alligator Skin items: alligator briefcase, crocodile belt, crocodile bag, crocodile handbag, crocodile wallet, alligator handbag, alligator bag, alligator wallet, crocodile leather jacket, alligator leather jacket, crocodile shoes, alligator shoes, crocodile backpack.
Recent blogs: