Designer Briefcases for Men
  Are you a respectable businessman and tired of using a backpack? Well, it is time to purchase a briefcase. The man's briefcase is similar to a woman purse and was initially used to carry important documents. Nowadays it is used for essential items including cell phone, laptops, and more. There are several briefcases on the market of different quality such as cheap briefcases that service you for a shorter period and also, designer briefcases for men that are highly luxurious and may last a lifetime.
  Designer briefcases are made of the toughest and most durable materials such as alligator and crocodile leathers. These briefcases are built with keen attention to details, which makes them stand out from the rest.
  A killer designer briefcase for men is a symbol of ambition, success, and drive. Although, most people cannot afford to buy one due to the high price tag. Want to purchase the perfect designer briefcase that will last for years? You should consider various factors including material, stitching, attention to details and style.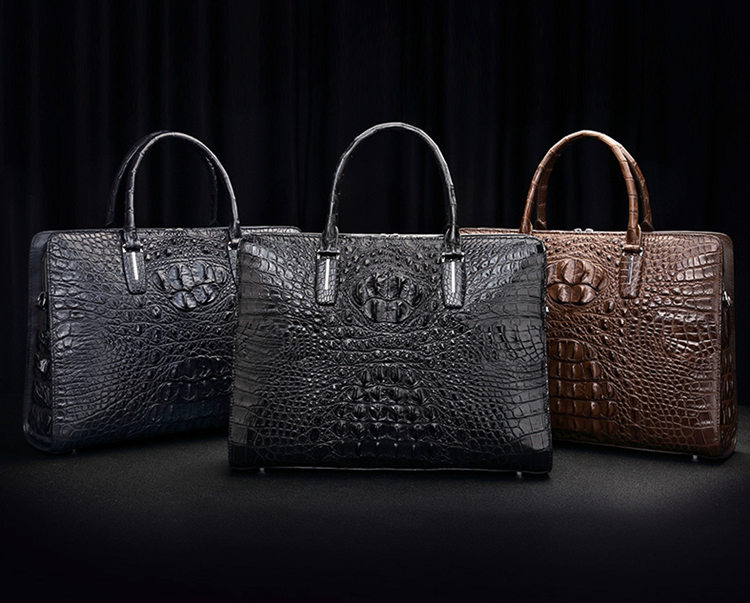 Briefcase Styles
  The original briefcase had a rectangular shape and claps. However, briefcase styles have evolved over the years to accommodate laptop and messenger bags. Nowadays, they have different shapes and sizes. Furthermore, instead of claps, you can carry a briefcase across the body or over the shoulder depending on the straps. When examining the best designer briefcases for men, you should focus on different areas.
  To begin with, the buyer should decide the type and how they want to carry the briefcase. If you prefer to carry the briefcase in the hands, then select a design with handles. However, most respectable businesspeople who walk a lot fancy shoulder strap briefcases or messenger bags. The shoulder strap has to be padded where it touches the shoulder to make carrying comfortable and more relaxed.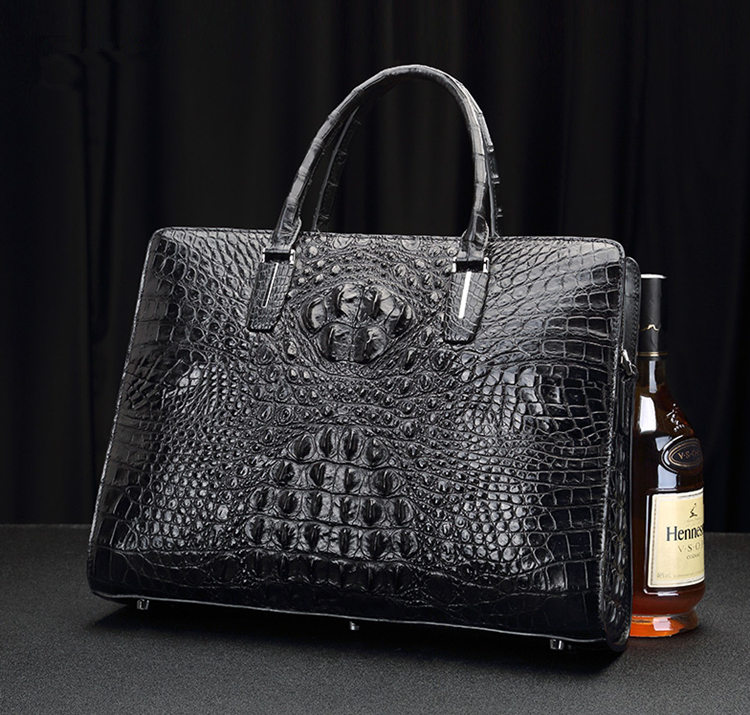 Interior Partitions
  Briefcase designs also differ regarding the number of interior compartments available. The original briefcase has one compartment with dividers where owners can put documents. It is contrary to modern designer briefcases which have several organizational compartments including pen and phone pockets. They also have padded partition to secure your laptop when traveling. Therefore before buying a briefcase don't just look at the beautiful outside appearance. Examine its interior to ensure it has compartments for protecting your items.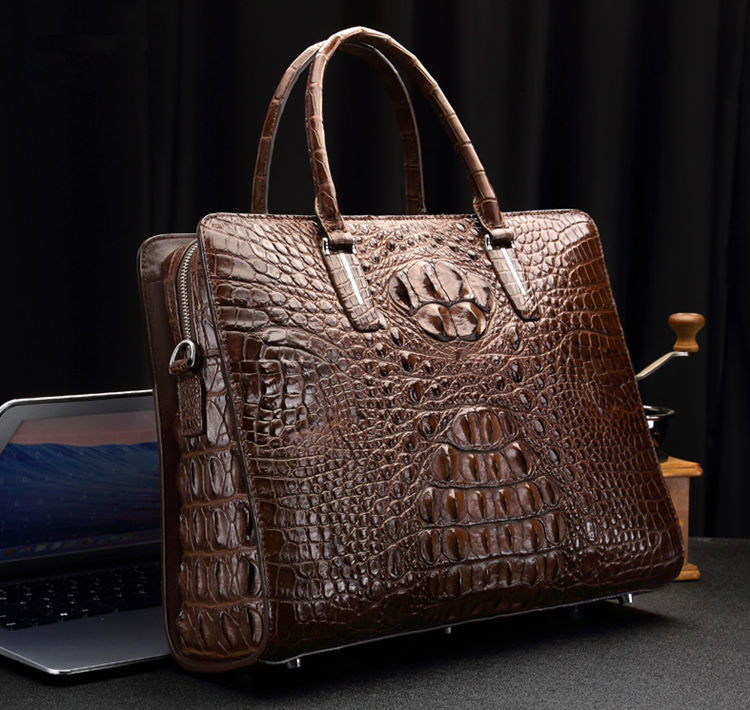 Attention to Details
  The market has both hard and soft briefcases. Most modern designer briefcases are made of softer materials such as leather. Alligator leather is highly preferred since the material is of high quality and has a stunning sheen. The designer briefcase is always pleasing to the eye. The most obvious detail is the stitching technique. The briefcase usually has larger stitches which enhances its durability. You are also able to select a briefcase with bright contrast stitching colors or stitches with the same color as the briefcase.
  There are various reasons for choosing designer briefcases. The briefcases have been made with keen attention to details starting from the material, stitching to the finished product. The features not only make the briefcase more appealing but also more durable. Therefore when purchasing one, you should look past the price and focus on the benefits of having a designer briefcase.
  Recommended Fashion Crocodile and Alligator Skin items: alligator briefcase, crocodile belt, crocodile bag, crocodile handbag, crocodile wallet, alligator handbag, alligator bag, alligator wallet, crocodile leather jacket, alligator leather jacket, crocodile shoes, alligator shoes, crocodile backpack, alligator iPhone X case, crocodile iPhone X case.
Recent blogs: