Alligator Business Bag
  If you are going to carry a bag, make sure that it is the best business bag on the market. If you are a professional, it is important to give out a good first impression to colleagues and clients alike. A cheap bag holding your proposal plans is not going to bring in new clients. To look the part, you should consider using the best business bag on the market today; and that's the BRUCEGAO's alligator business bag.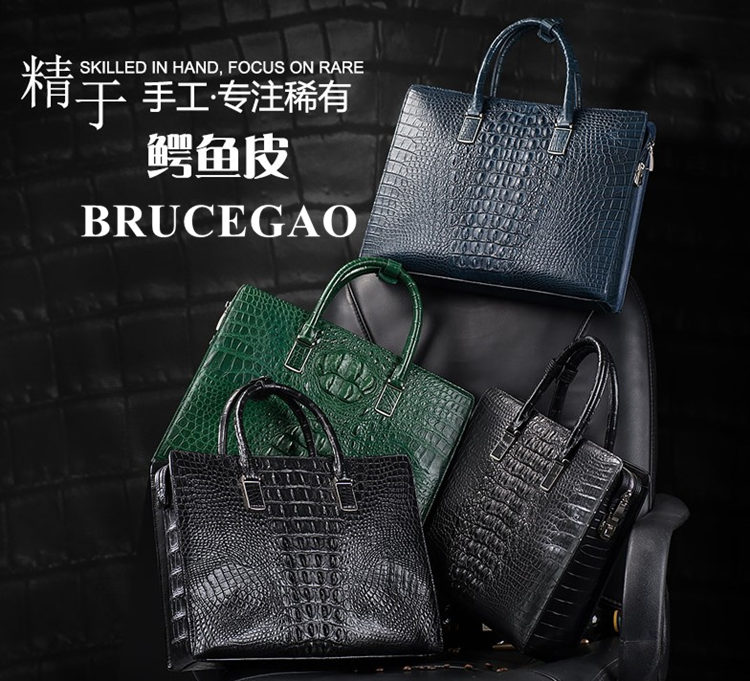 Most men prefer a leather briefcase that has a horizontal orientation. It provides both convenience and style. While the alligator business bag might be more expensive than other bags on the market, it is a good investment if you want to succeed in your career.
Why Choose the Alligator Business Bag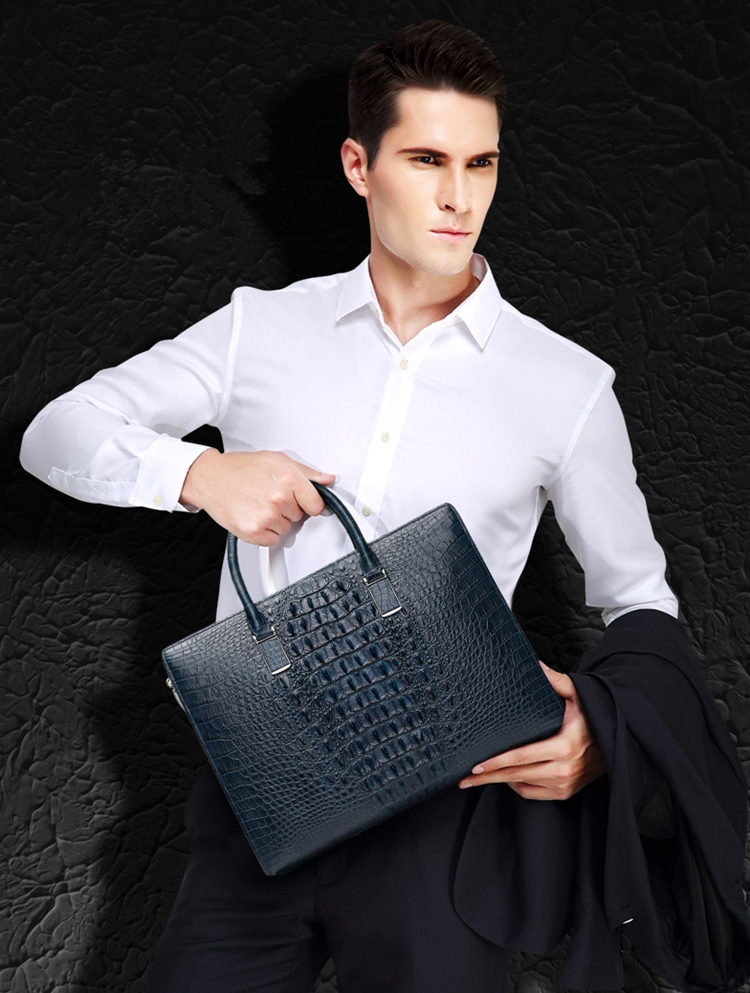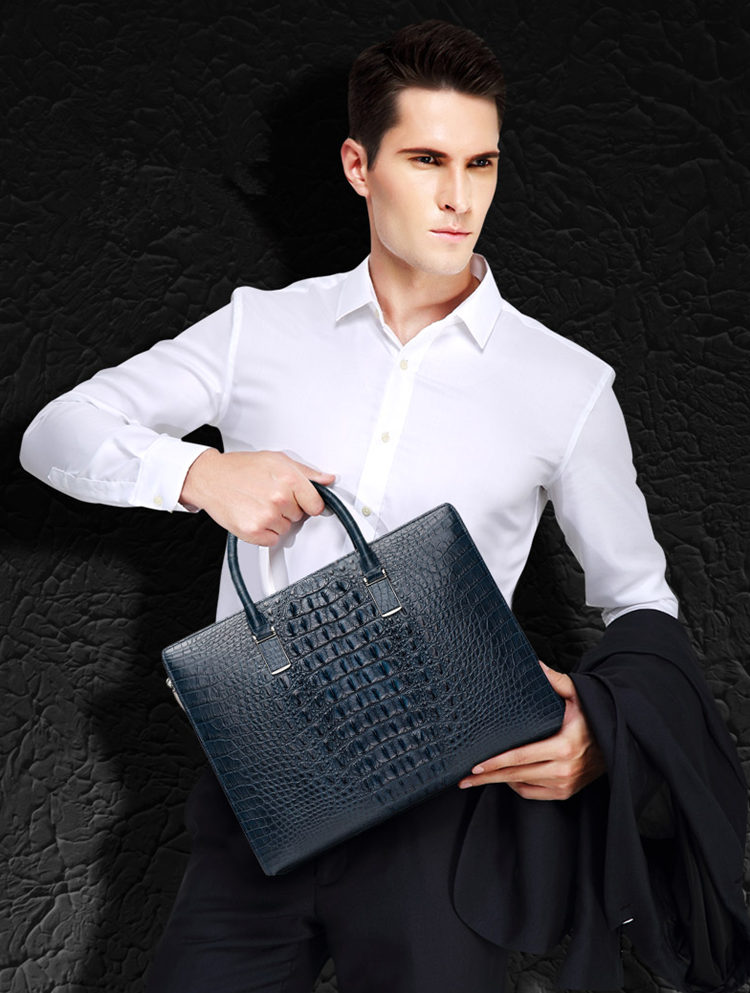 When you are in a business setting, you should use a business bag. There's no better way to indicate that you are serious than a bag made from alligator leather. The Alligator Business Bag from BRUCEGAO is large enough to carry legal-sized paper and a laptop. There is also enough room for attachments and cords of your device. The company made sure that their business bag could carry mobile devices since professionals today often have a laptop or tablet with them all the time.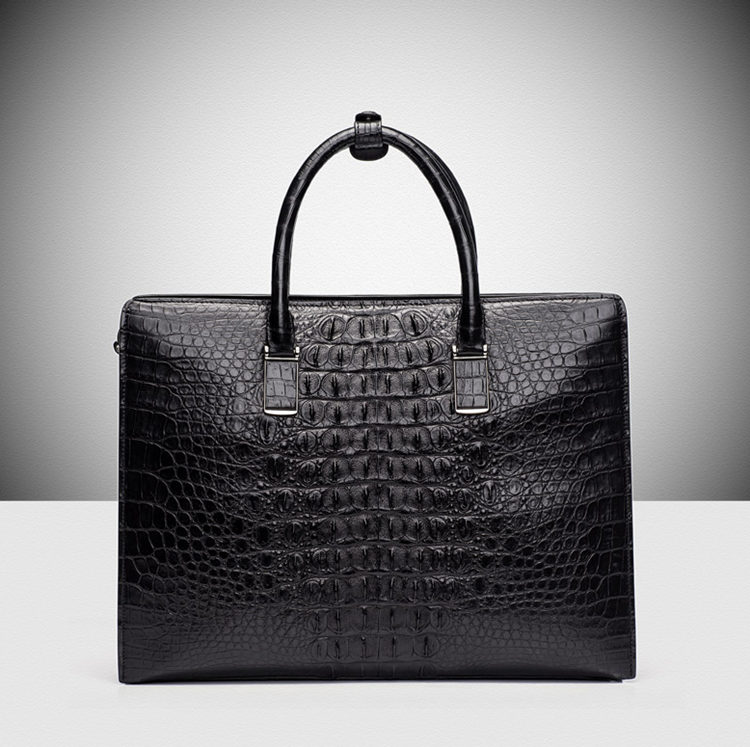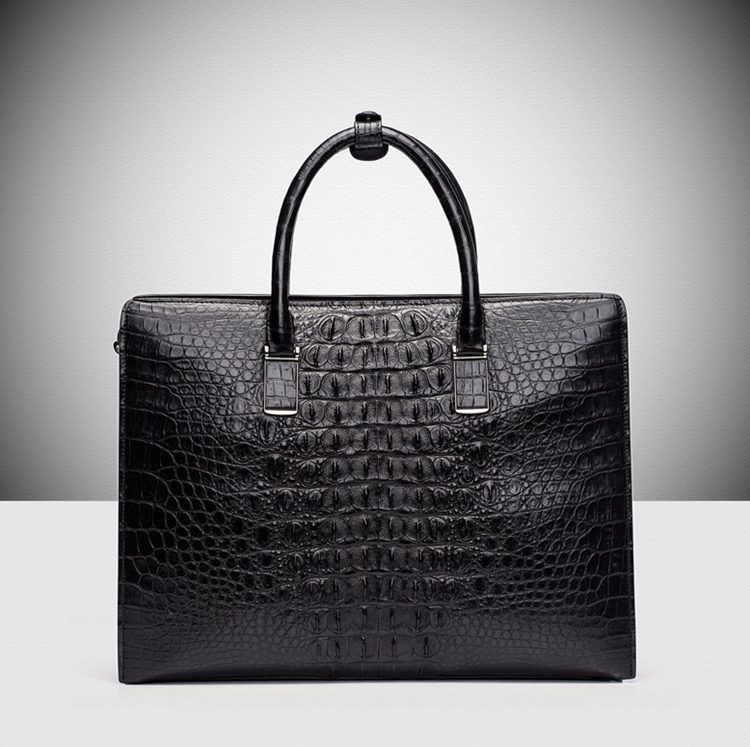 Aside from the texture of the alligator's hide, the business bag doesn't have any other accessories. It has a removable shoulder strap that allows you to use it as either a shoulder bag or a cross body bag. When you remove the strap, it becomes more business-like, and you can use it as a briefcase or handbag.
  When people see your bag, they can immediately tell that it is made of alligator skin. Even with its exotic material, the business bag is not too flashy. Its design is tasteful, and it will not take the attention from you or your business proposals.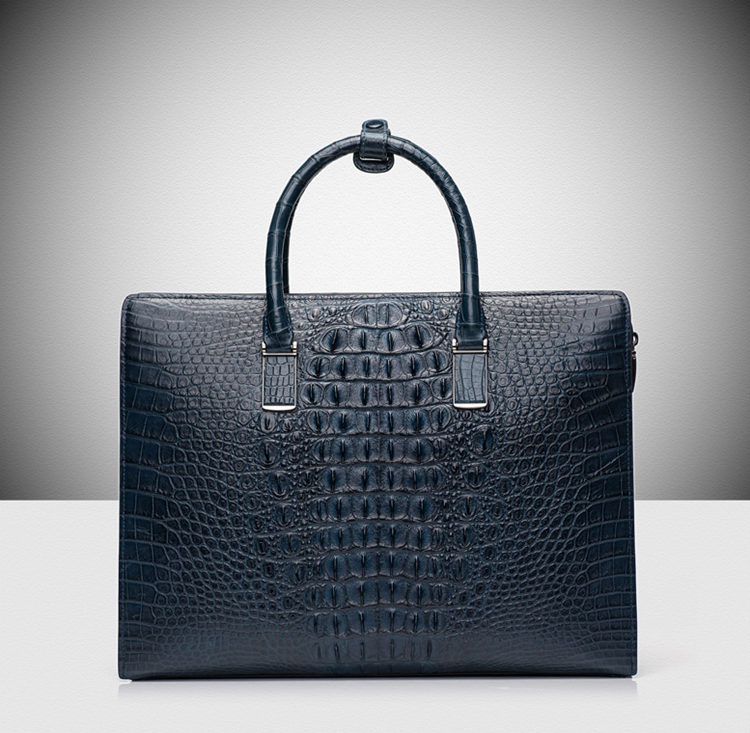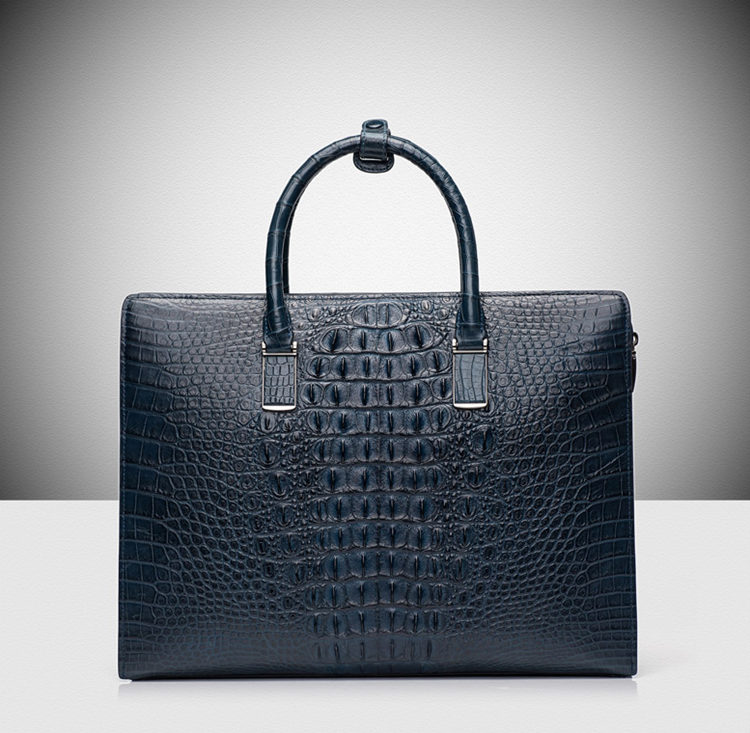 Features of the Alligator Business Bag
  The sides of the Alligator Business Bag from BRUCEGAO are stiff and will always keep its shape. When you look at the interior of the bag, you'll see pockets for smartphones, cords, laptop, and other stuff.
  Its material is genuine alligator leather, which is a popular exotic hide for leather items. It is durable and can withstand the daily wear and tear. By investing in an Alligator Business Bag, you'll have a bag that you can use as you climb up the corporate ladder.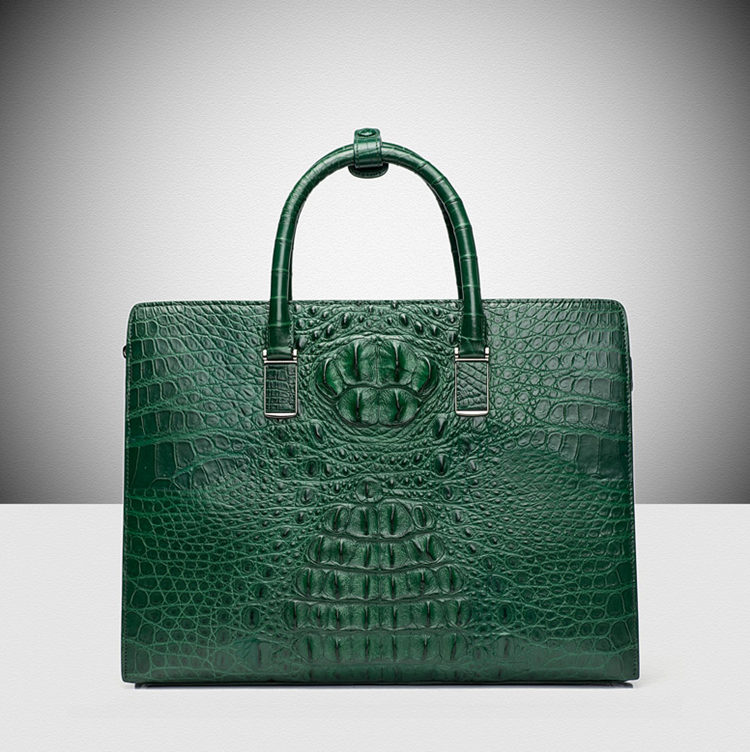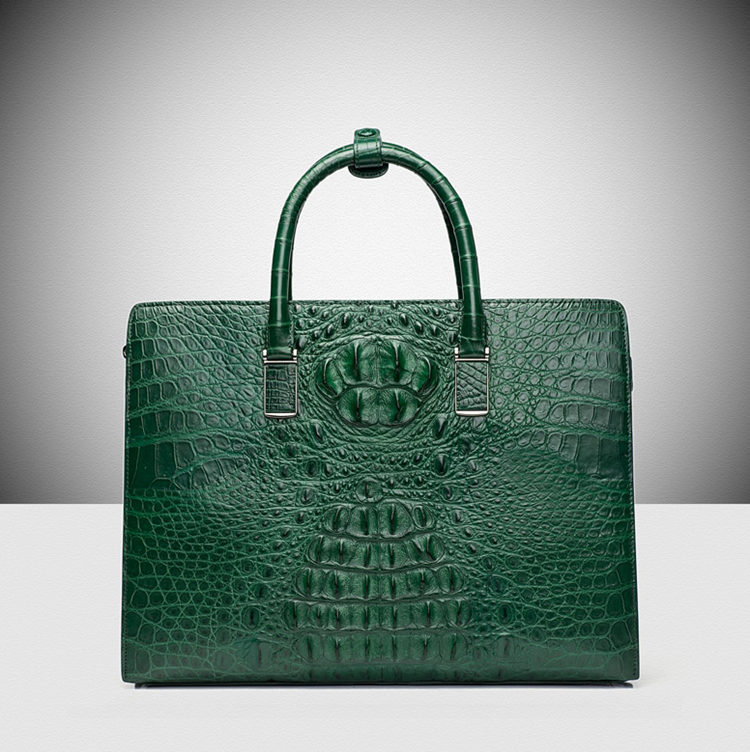 While alligator leather is not as subtle as the typical business bag materials, it gives the bag its character. It is not tacky as bags that feature a designer logo. You don't need to flaunt the bran to impress people. The design of the bag alone will grab their attention.
  These are the reasons why the BRUCEGAO's Alligator Business Bag is the best one on the market today. No other base can compare to its elegant design, durability, and functionality. If you don't own one today, you don't know what you are missing.
  Recommended Fashion Crocodile and Alligator Skin items: alligator briefcase, crocodile belt, crocodile bag, crocodile handbag, crocodile wallet, alligator handbag, alligator bag, alligator wallet, crocodile leather jacket, alligator leather jacket, crocodile shoes, alligator shoes, crocodile backpack, alligator iPhone X case, crocodile iPhone X case.
Recent blogs: