BRUCEGAO's Crocodile Shoes Can Last a Lifetime
  A good pair of shoes is an investment that can last a lifetime, especially if it is Brucegao's crocodile shoes. Bet you never heard of the golden rule in investing in quality footwear, especially for men. They say, "A $180 pair of shoes can last twice as long as $90 pair of shoes. But with $360 pair of shoes, it would last a lifetime." But of course, a great footwear investment means that you need to not an expensive pair of shoes but one that is made of high-quality material, which just happens to be often always expensive.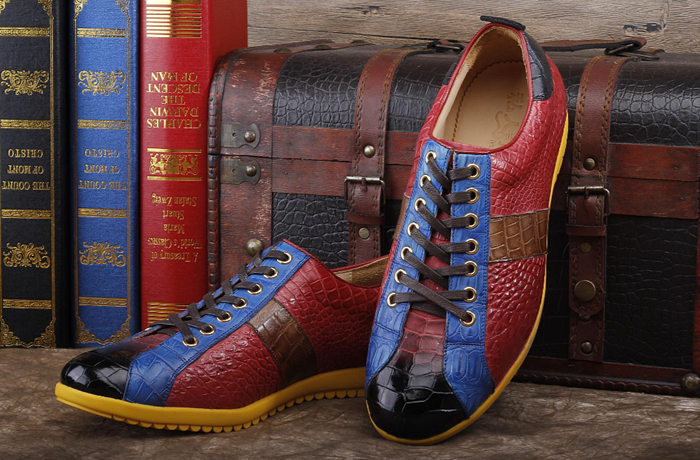 Brucegao's crocodile shoes last a lifetime. This is something you can hold into, but of course, to make sure your crocodile shoes will last that also means you need to take good care of it. But you know, crocodile shoes are truly among the highest quality shoes you can find in the market and they could really last a lifetime if you properly take care of them. In the case of Brucegao crocodile shoes, it is not only because of crocodile leather that makes their luxury shoes as one of the best footwear.
  In addition to crocodile skin, the stitching and all other aspects of the product contributes to the quality of the shoes. Brucegao's crocodile shoes use the hide of crocodiles, which is an amazing material that offers a great advantage with the shoes being practically indestructible. Crocodiles are predatory animals and shoes made of crocodile skin are perceive as extraordinary and that is one of the reasons why many people find themselves attracted to such shoes.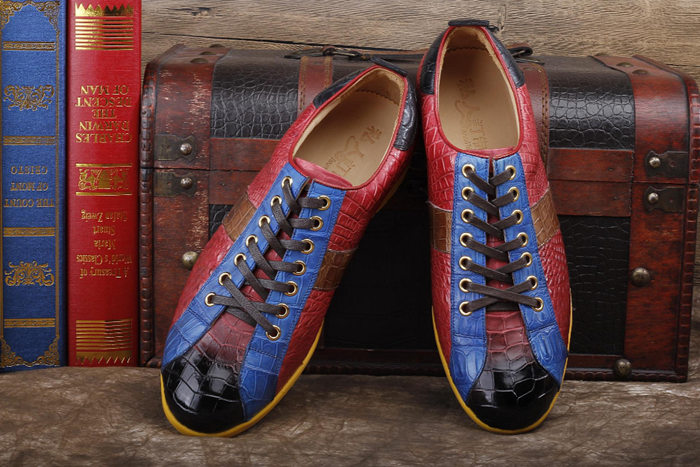 On that note, Brucegao crocodile shoes are truly luxurious shoes endowed with the qualities of crocodile skins. With Brucegao crocodile shoes, you will find yourself enjoying the class and elegance that the shoes have to offer you. Their crocodile shoes cannot be dismissed as an ordinary pair of shoes easily. This is a pair of shoes that can act as a status symbol and that is what Brucegao crocodile shoes offer you. Crocodile shoes are highly durable and tough.
  These qualities are primarily the reasons why they are extremely popular. With Brucegao crocodile shoes, you can expect that it would withstand the ravages due to harsh weathers just like a real crocodile. That is, of course, if you buy an authentic high-quality Brucegao crocodile shoes. That and you are making a lifetime investment. One thing you need to know about buying Brucegao crocodile shoes is to be aware of duplicate ones.
  Though they come cheap, these shoes cannot promise you the durability and lasting charm of real Brucegao crocodile shoes. The real Brucegao shoes are made of genuine crocodile shoes, the interior made of soft leather and is handcrafted. With that, you are offered with luxury style, high durability and maximum comfort in your shoes. The best of all is that these shoes can easily match any suit, shirt or tie. When you get your high-quality Brucegao crocodile shoes, you can look sleek through many years.
  Recommended Fashion Alligator and Crocodile Leather Goods: alligator briefcase, crocodile belt, crocodile bags, crocodile handbags, crocodile wallets, alligator handbags, alligator bags, alligator wallets, crocodile leather jacket, alligator leather jacket, crocodile shoes, alligator shoes, crocodile backpacks, alligator backpacks, crocodile briefcase.
Recent blogs: