Why Choose Goodyear Welt Shoes
Shoes are an essential thing to wear for any dressing. No matter you are wearing a formal dress or casual outfit, you have to wear the shoes that suites to that particular outfit.
It is pretty clear that not every shoe suite for every outfit. There are some of the pairings of outfit with some particular shoe type. Additionally, the selection of shoes also depends upon several other factors like its comfort, durability and fashion.
If we talk about Goodyear welt shoes, then there could be lots of reasons to choose this shoe type. So, some of the reasons are as follows: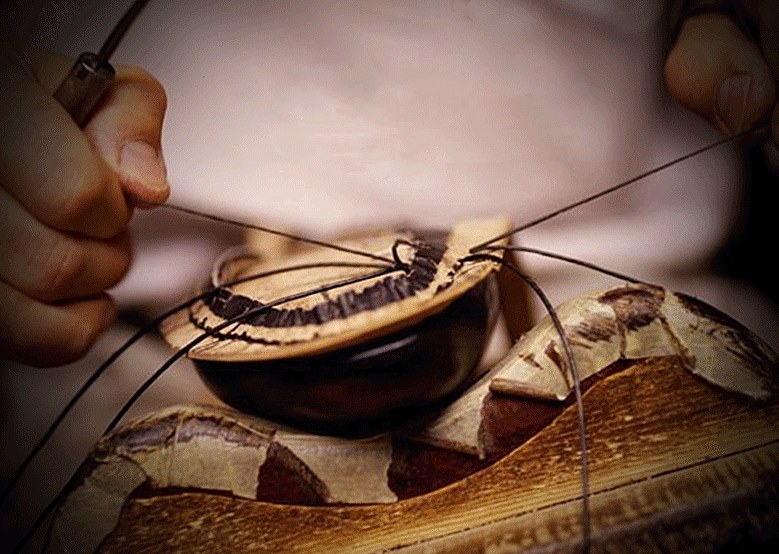 1. Weather Resistance
Goodyear Welt shoes are more weather resistant as compared to other shoes. You might have noticed that when you wear Blake stitched shoes in severe weather like rain or snow, you will feel your feet wet or cold.
Additionally, in the hot season, your feet get warm inside the shoes because of the temperature and also starts sweating. This thing happens because the upper case of the shoes is directly connected to the sole and the whole connection is built only with threats. They leave the paths for water drops and snow to get into the shoes.
While Goodyear welt shoes are manufactured in an extraordinary way that it does not leave any path for these kinds of happening. It completely protects your feet and resists the effect of the weather.
2. Resoling Shoes
Goodyear welt shoes are considered as resoling shoes. You can resole it as much number of times as you want.
Well, it happens to most of the shoes that their sole starts to be damaged. There also happens that it loses the grip to the upper. In this case, you cannot resole them because the top of those shoes are directly connected to the sole with one stitch, which alternatively damages all the shoes if its sole is damaged. But in the case of Goodyear welt shoes, you can easily resole them as many times you want because their soles are not directly stitched and connected to the upper. Its upper has separate stitches due to which, they can be easily resoled.
3. Good Quality Leather
There are lots of manufacturing materials used to manufacture shoes but the most common material used is leather. No doubt it is quite expensive than other materials, but it offers more advantages to the customer.
In leather material, there are also different types of leathers available that are categorized by their quality. Not every leather quality is used to manufacture every type of shoes. Some use low quality, some use medium one, while only a few uses high-quality leather, and Goodyear welt shoes are one of those.
4. Solidity
Most of the other leather shoes only focus on the upper-shoe material and neglect to focus on the other areas of the shoes. It does not much bother about the sole, inner sole and the welts of the shoes and manufacture them with medium quality material. They additionally don't much focus on the stitching process which also offers a lack of solidity to the shoe.
While Goodyear welt shoes are more solid as compared to other shoe types. They do not only focus on the upper leather, but they also take care of the different areas of the shoe. They also manufacture the other areas of the shoes with good quality material and take care of good stitching so that they can build a more reliable product as compared to others.
5. Durability
Goodyear welt shoes are also more durable as compared to other leather shoes. We have discussed above that these shoes are weather resistant, reliable and manufactured of good quality material. You will not find any issues in these shoes. Additionally, they can be resoled as much as times you want. All of these aspects make the Goodyear welt shoes more durable and long lasting as compared to others. They will long last for a couple of years, and you will not need another pair of Goodyear welt shoes for almost 3 to 4 years.
6. Support and Comfort
Most of the leather shoes do not offer much support and comfort to the feet even if they are made of good quality leather. People face a lot of trouble and pain in their feet when they wear these kinds of shoes. This could happen because of the lousy stitching or the irregular design pattern.
While Goodyear welt shoes offer more support and comfort to the feet, this thing is possible because they have complete measurements of all type of shoes. When they manufacture a shoe, they made it to all kind of feet structures, design, shapes and size. Even those people can wear these shoes whose feet do not fall in the regular structure and shapes category because the construction of these shoes are much supportive and comfortable that any feet with any design and structure of particular size can wear them without any problem.
7. They will never go out of Style
Fashion trends change continuously. Every shoe style will go out of fashion even though it was much popular in a particular time frame.
Well, this thing is not implemented on Goodyear welt shoes because of its unique style and design. These are evergreen shoes for all people of all ages. You will see your children and even grandchildren wearing these shoes for sure.
8. Cost-Effective
Goodyear welt shoes are the most cost-effective shoe item as compared to others. No doubt they are much more expensive as compared to other shoe types, but they are an only one-time investment. Once you have purchased a single pair of Goodyear welt shoes, you will not feel any need to buy the other pair for almost 3 to 4 years or more because they are most durable and long lasting than other shoes and evergreen for all trends and ages.
Well, above has described some of the reasons to choose Goodyear welt shoes. Consider all of them and have the best shoes with high-quality leather and most cost-effective qualities than others.
Recommended Fashion Crocodile and Alligator Skin items: Crocodile iPhone XS Max case, crocodile shoes, alligator shoes, crocodile backpack, alligator iPhone XS Max case,  alligator apple watch band, crocodile apple watch band, alligator briefcase, crocodile belt, crocodile bag, crocodile handbag, crocodile wallet, alligator handbag, alligator bag, alligator wallet.