Why Alligator Shoes Is a Symbol of Wealth for Men
  The most important factor that people notice besides your social circle and body language is how you dress. Almost 99% of the people you meet daily will make a quick judgment on a man's level of success based on the type of shoes they wear. Why shoes?
  Men do not have many pieces of clothing thus shoes will impact the way they are perceived. Based on this fact, purchase shoes that accentuate your style. Don't primarily copy others but ensure you are comfortable when wearing them.
  Nowadays there are numerous designs, shapes, and makes of shoes, which complicate the buying process. Men's taste has evolved, and they now need shoes that do more than to cover their feet. While the possibilities are endless, it is a worthy investment to own an original pair of alligator shoes.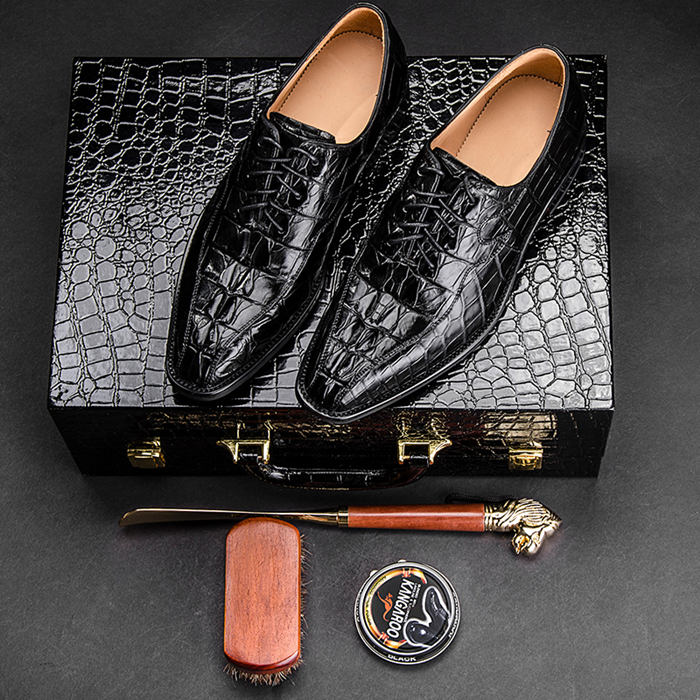 What Are Alligator Shoes?
  Alligator shoes are the most sought-after shoes in the high-end fashion industry. They are very comfy and sleek. If you want a sense of luxury with a taste of class, then alligator shoes will bring out the best in you. They will make you stand out in the crowd and cause many to turn their heads to see your stylish and expensive pair.
  What makes alligator shoes among the top in the quality shoe collection is the symmetric pattern of the scale and their rugged touch. The skin of an alligator is a real style statement. They come in different colors and types, such as formal dress shoes, sneakers, and boots. Therefore, they can complement any attire despite the event.
  The shoes are handcrafted to detail by carefully seaming the alligator skin. They are also highly durable and come in various textures ranging from shiny to almost mate type of shoes. Some even have laces while others don't.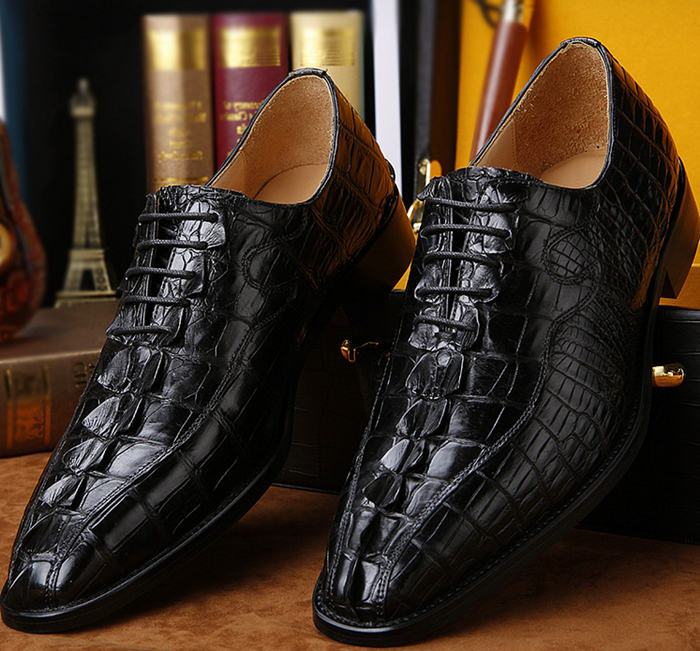 Why Alligator Signify Wealth?
  Alligator shoes are made from beautiful leather and will fit you like a glove. Shoes from alligator skin are a symbol of status and wealth. The feel of the shoe is irresistible to touch which arouses a sensation of prosperity and class. In a social setting, the alligator shoes are highly respected than anything else. Regarding money, they are costly but worth every penny.
  When dressed in the right attire they upgrade your look as a whole. The shoes are also common among wealthy men and celebrities. However, you should be careful when purchasing one since there are fake alligator shoes.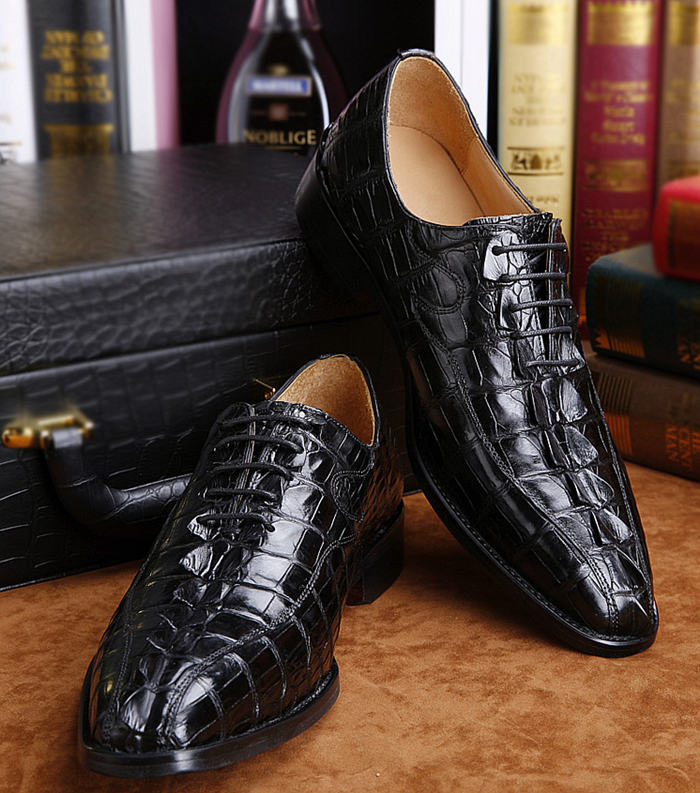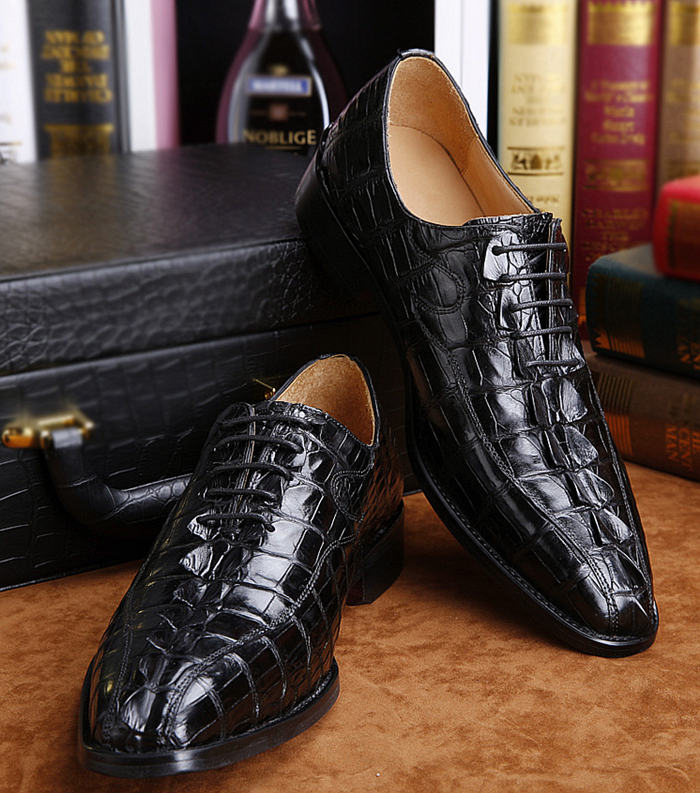 Where to Buy Alligator Shoes?
  Do you want comfortable shoes which will improve your appearance and make you look wealthy? Search no further, we have classic alligator shoes which will fulfill all your heart desires. Each alligator shoe is handcrafted to detail on the surface. The insides are also designed with keen attention to comfort, making them suitable for a whole day wear.
  One definite thing you can affirm yourself if you purchase our authentic alligator shoes is that a pair will last an eternity. You will also spot a unique look that will make you feel important.
  Recommended Fashion Alligator and Crocodile Leather Goods: alligator briefcase, crocodile belt, crocodile bag, crocodile handbag, crocodile wallet, alligator handbag, alligator bag, alligator wallet, crocodile leather jacket, alligator leather jacket, crocodile shoes, alligator shoes, crocodile backpack, alligator backpack, crocodile briefcase, crocodile iPhone case, alligator iPhone case.
Recent blogs: