What to Consider When Choosing Your Handbag?
Handbags are a staple to women attire. They are simply necessary to complete every look. Every woman in the world has at least three or more handbags in her possession. But those who like to focus on their outfits and accessorize them to the tee prefer to have more options for handbags. These enthusiasts may have around 10 to 20 or even more handbags.
The handbags industry has evolved quite a lot in the last decade, and now there are high-end brands dedicated to making fashionable handbags that cost a pretty penny per bag. Women with high-powered jobs, demanding careers, and high expectations of a socialite lifestyle, tend to buy expensive designer bags. In this scenario, the handbags serve as a fashion accessory and make a statement of your status and your high fashion sense.
Whether you are buying a branded expensive handbag or a bit more affordable one, there are a lot of things women need to consider while choosing their handbags. Some of the obvious choices would be the color and design. Some other points must be kept in mind too while buying your handbags. Let us share some important things with you to show you what to consider when choosing your handbag.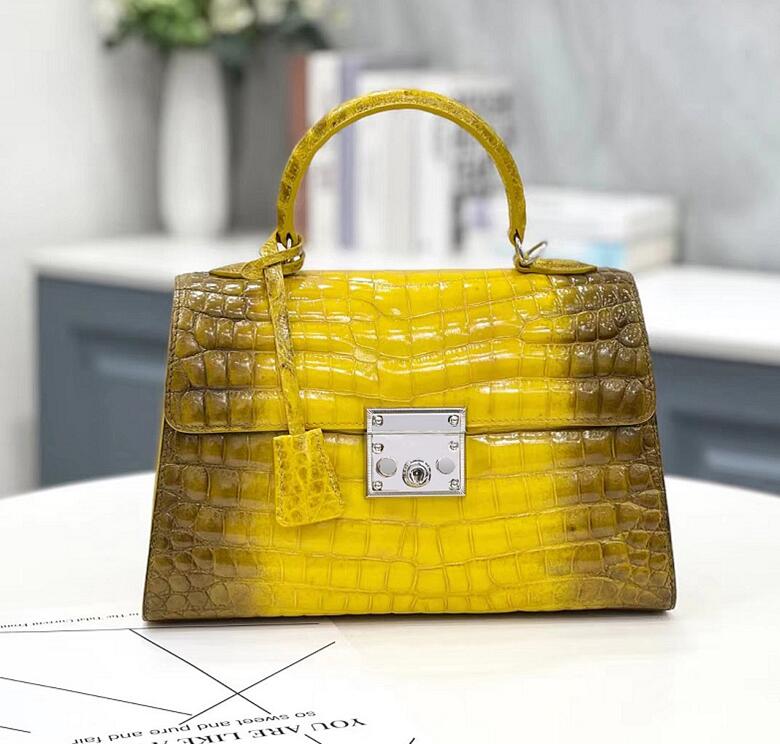 How to Choose The Right Handbag?
Buying your handbag is an intricate process. But the first thing that you need to keep in mind is that you go handbag shopping, make sure that you do not already have a similar one in either design, color, or pattern. When it comes to choosing your handbag, adding variety to your handbag collection is the goal. What better way to go for uniqueness than to choose unique materials such as 100% genuine leather?
These days, high-end brands make custom handbags using natural materials like alligator or crocodile leather. Such options serve as a great collectible addition to your handbag range. The best part is these natural materials never go out of fashion, and you can carry them for years to come owing to their high durability. However, there are still a few things that must be considered when choosing your handbag.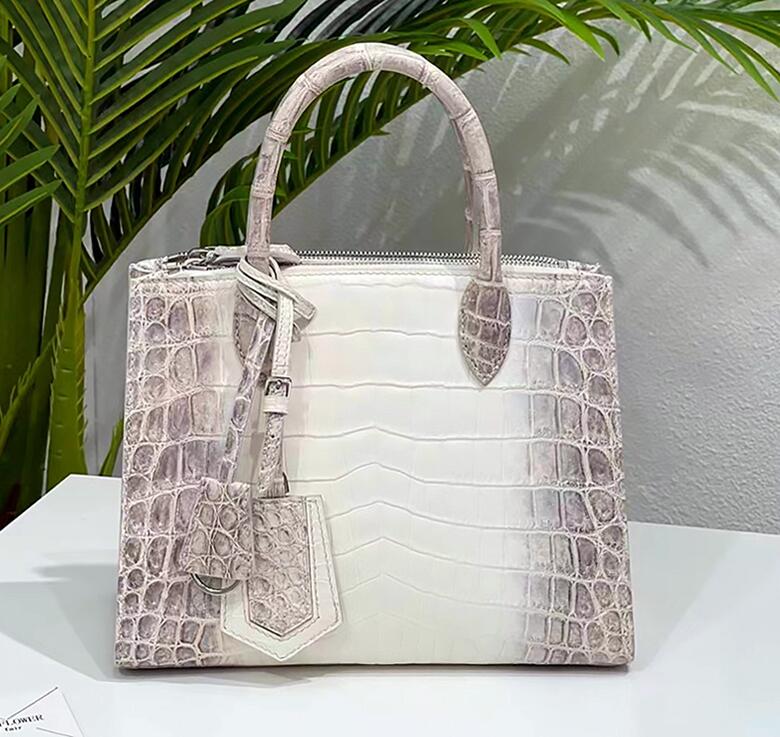 6 Things to Consider While Choosing Your Handbag
Here is a complete list of things you need to know before buying a handbag. Read through our list, and you will never have to wonder what to consider when choosing your handbag.
Size
Whenever you are out shopping for handbags, the first thing that you need to consider is the size. You cannot carry a bag that makes you walk uncomfortably or look like you are dragging a suitcase on your arm. The best approach is to go for the bag that is appropriately matched to your physic and is comfortable to carry. Besides, if you choose a big-sized handbag, it can be too heavy and will cause your arm and shoulder to go numb fast, and you will be tired soon lugging it around. So, the first thing you do is choose the right size of handbag for yourself.
Quality
The second most important thing about selecting a handbag is considering the quality of materials used. Going with natural materials is ideal because they are durable and forever in fashion. But there are several other choices too, and you have to ensure that you are investing in a good quality product. One important thing to consider is the stitching of handbags. If you see poorly aligned or missing stitches, especially on the inseams, move on to another option.
Capacity
Once you have decided the size and quality of your handbag, the next thing is the capacity. Everyone has references for stuff to put in their handbags. Women especially have a lot of things to carry every day. Make sure that the handbag you choose has ample space for all your things. Also, see if you have more than one compartment in your handbag and at least one pocket to hold your wallet or cell phone in easy access.
Versatility
Nowadays, handbags are available in a wide variety of looks, designs, styles, and specifications. This is where your decision to choose your handbag becomes a little tricky. You can find bag options like carrier straps, hand clasps, shoulder straps, etc. Some are open-ended, while the others have a zip or a clasp closure. To add more confusion, you can find handbags in just about every color and hue imaginable these days. So, the choices are not just between a black, brown, or burgundy bag; you can rock a monochrome look with a matching bag every day of the week. These versatile options must be considered thoroughly before buying your new handbag.
Design
The next step is the design of your handbag. Always go for the option that you don't already have. For example, if you have a square-shaped bag, do not buy another square one. Try a different shape, style, or design. With genuine leather products, you have the advantage that every piece is unique in itself due to innate patterns of animal skin. If you consider designer bags, then rest assured that they will be an exceptional choice.
Budget
Last but not least you have to mind the budget of the handbag you like. People who are passionate about their handbag collection tend to spend more on their high-end designer handbags. In contrast, people who don't have a huge budget to buy a stylish yet unique bag can still get one. They can take advantage of seasonal discounts and promotional deals year-round. It may be a long way to get the expensive designer bags, but it definitely works. However, sometimes it also happens that the handbag you like is in your budget and then you just have to go for it.
The Final Word
Use all the information we shared here today to buy the best handbag for you. Present your best self accompanied by a gorgeous handbag to perfectly accessorize your formal, informal, day, or night attire. Go out with complete confidence in the most artistically put-together look with a bright-looking handbag on your arm.