The Best Luxury Birthday Gifts for Your Boyfriend or Husband in 2020
You know your boyfriend or husband just like your hand's back, but still when it comes to choosing the best birthday gift for him then most of the people struggle on a continuous basis to come up with some inspiring and amazing gift ideas. Whether you just have tied a knot or have been a happier married couple for decades, it is always essential to bring up the best birthday gift to remind him how special he is for you. It is because he is one of the most valuable parts of your life.
A husband is one of the most exceptional parts of any wife's life because he transforms her simple life into a complete fairytale with his love, care, and affection. Therefore, it is always necessary to flabbergast your prince charming with a luxury gift on his birthday and make his day more memorable in a more amazing way.
Best birthday gift ideas to consider for him
Whether it's a birthday present for your boyfriends or husband, you always need something which can inspire him in the best possible way. Therefore, when it comes to choosing the best luxury gifts for him then selecting the best options can become pretty confusing for you. But there is no need to be worried about this anymore. It is because here we have some of the most inspiring luxury birthday gift ideas for him which will certainly make him feel special. So, without any further delay let's have a look at some of the best luxury gifts we have enlisted below to give a memorable and inspiring surprise to your boyfriend or husband with ease. So, here we go with our gift ideas.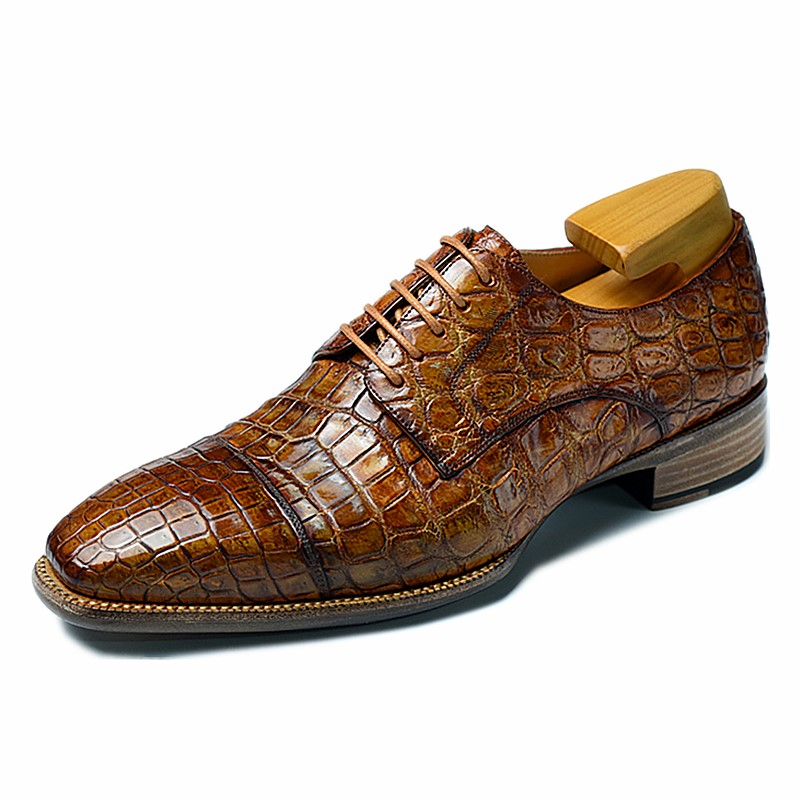 Alligator Leather Cap-Toe Derby Shoes
If you want to get a cool gift for him which can enhance his style and fashion, then these alligator shoes can be an effective option to consider. These shoes are not only comfortable and unique but can also protect his feet in the best possible way. It is because original alligator leather is meant to breathe excellently.
Features:
 Comfort & Style: The alligator derby shoes are well-known for their comfort and style. The natural lined design of these shoes makes them more versatile and unique.
 Impressive Quality: As these shoes are made of 100% original alligator leather, therefore, you can never question its quality.
 Timeless: These alligator shoes can be an amazing long-term investment. It is because your husband or boyfriend can utilize these for years without any wear or tear. This is possible because of the reliability, durability, and toughness of these Derby shoes.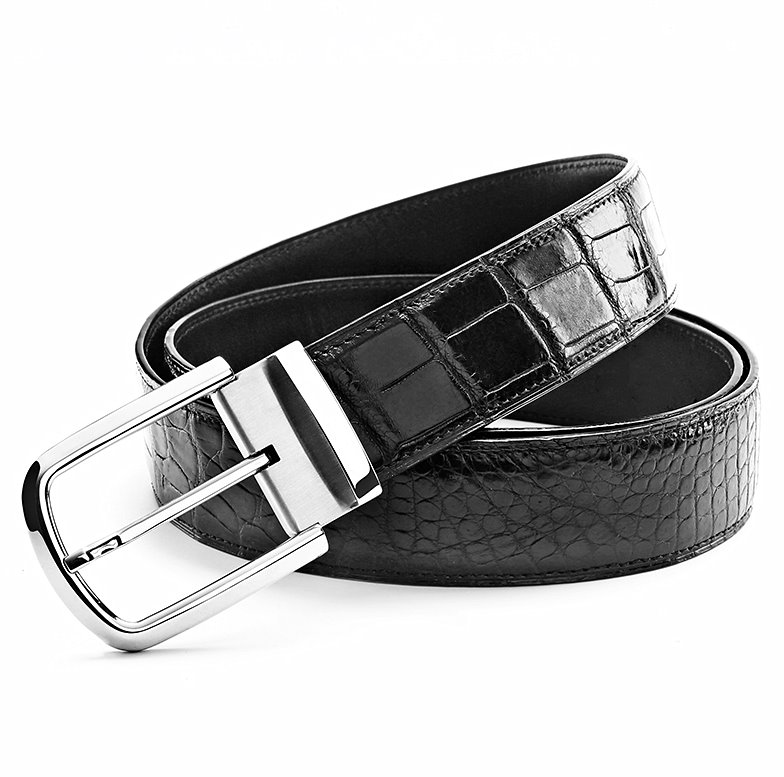 Alligator Belt
A belt is one of the most essential parts to ensure the perfect finishing of any outfit. Therefore, considering buying a luxury belt for him can be an amazing option too. Getting a classic alligator belt which can perfectly match to any of his outfits is completely a bliss.
Features:
 Versatility: This alligator belt is not only perfect to carry with any outfit but you can also wear that at any event from a friends' get together to an official event with ease.
 Durability: This alligator belt is meant to last for years. He can use this belt for years to come without any problem.
 Attractive quality: As this belt is made up of pure alligator leather therefore, he will certainly be inspired with its quality.
Alligator Wallet
Wallets with cardholders are being considered one of the most essential accessories at the present time. And most of the men loved to carry these. However, premium quality, unique texture, and unavoidable beauty of this alligator wallet are making it an attractive option to be considered as a birthday gift for your boyfriend or husband.
Features:
 Enhanced style: Alligator wallet comes up with an exclusive natural design pattern of alligator skin. It means you will be able to get an exclusively designed wallet which is meant to match up with any style.
 Suitable for anyone: Whether your man needs a wallet for his everyday look or want to use that for any formal event, this bifold wallet can be an amazing option to consider. This versatile wallet with cardholders can be carried anywhere with ease.
 Spacious: Most amazingly, this alligator wallet comes up with enough space to carry all of his credit cards, business cards, cash, and other valuables with ease. So, considering this as a birthday gift for him can be a better idea.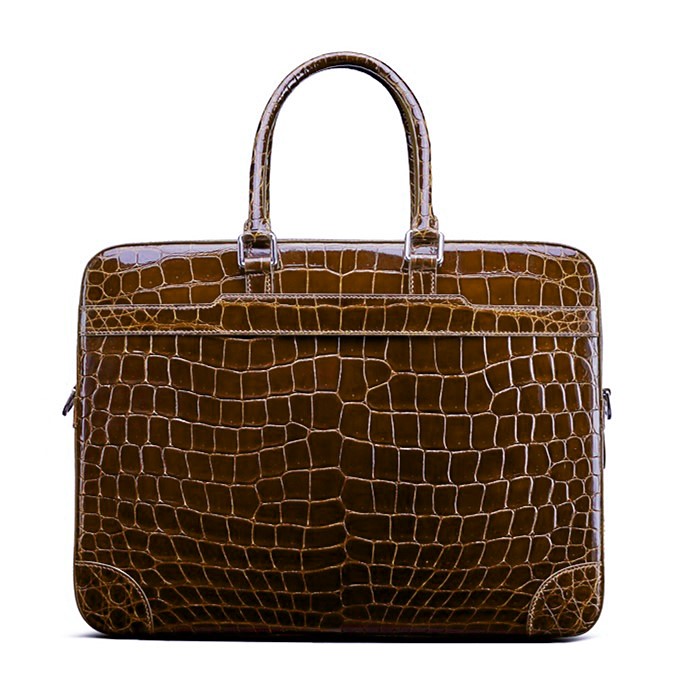 Alligator Briefcase
If your man is a business person, then this alligator briefcase is worth considering. There are multiple reasons to prefer this alligator briefcase, while the best one is that this luxury briefcase is an accessory which can complement his style and passion in the best possible way.
Features
 Instant Status symbol: No one can dismiss the exclusiveness, practicality, and beauty of the alligator briefcase. This briefcase is from the luxury products category, therefore, these can convey a sense of status and wealth instantly.
 Elegance: It is always better to choose an accessory which comes in premium quality and can add an elegance in his overall style. Fortunately, an alligator briefcase is something you can easily count on in this regard.
 Luxurious feel: Beautiful style, pure alligator leather, and perfect finishing, what else you need to experience a perfectly luxurious feel in this alligator briefcase.
Final Words
Luxury is getting something that only a few other people own. However, whenever it is about buying the best luxury gift for your boyfriend or husband then it is always essential to choose the option which is able to show off his taste and style in a more effective way. To make things easier for you we have mentioned some of the most exciting and inspiring luxury items which can be considered as the best birthday gifts for your boyfriend or husband with ease. So, make sure to choose any of these options and offer an unforgettable surprise to your loved one and make his day more special in the best possible way.