5 Birthday Gifts for Girlfriend That She Actually Wants
Birthdays are always special, but when it comes to girls then birthdays are more important and exciting for her. Because on her birthday all pampering, cake, gifts, and surprises are for her only. If the birthday of your girlfriend is coming then this is the right time to start looking for some best birthday gift ideas for your girlfriend which can let her feel special. Because she loves gifts and surprises especially when these are going to come from your side. So, it is necessary to make her smile by surprising her with something she actually wants. Birthday can be the best time to show your love towards her. So, if you want to leave her jaw dropped with some unique gifts then just have a look at the exclusive and amazing range of birthday gifts for her given here.
Best birthday gifts to consider for your girlfriend
Here we have compiled a list of the best birthday gifts for your girlfriend which she will certainly love to have.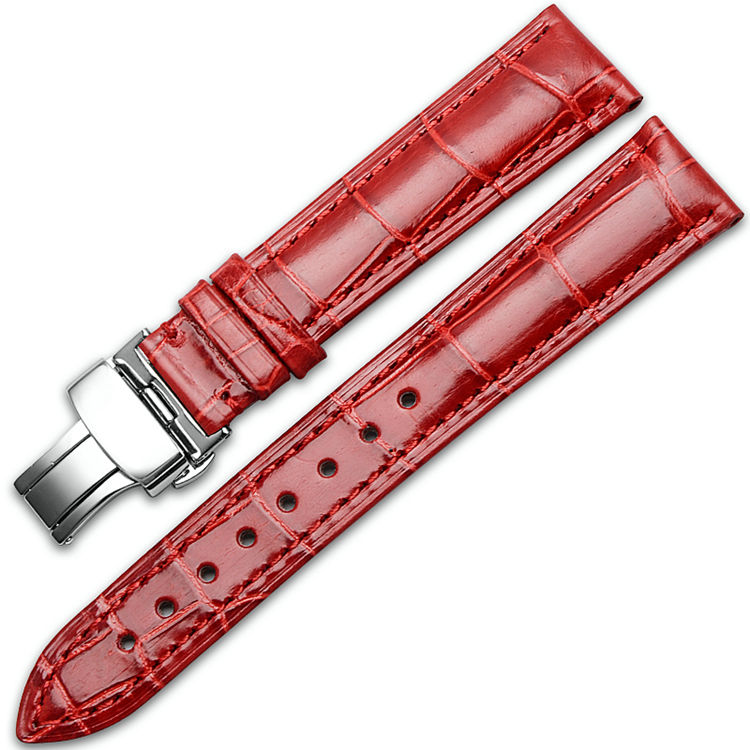 Crocodile Apple Watch Band
Considering the crocodile Apple watch band can be amazing because it can add up her style as these are the most stylish and durable apple watch band options you can ever have.
Features:
Apple watch band is made of pure crocodile skin which ensures its premium quality and durability in the best possible way.
BRUCEGAO is the brand that is offering an amazing range of crocodile apple watch band.
These apple watch bands come in adjustable sizes which can fit to any wrist size with ease.
Pros
Crocodile apple watch bands are super comfortable, and soft which will never irritate you even if you are going to wear it for longer.
Super easier to remove and install.
Precisely designed
These apple watch bands are perfect to match any style.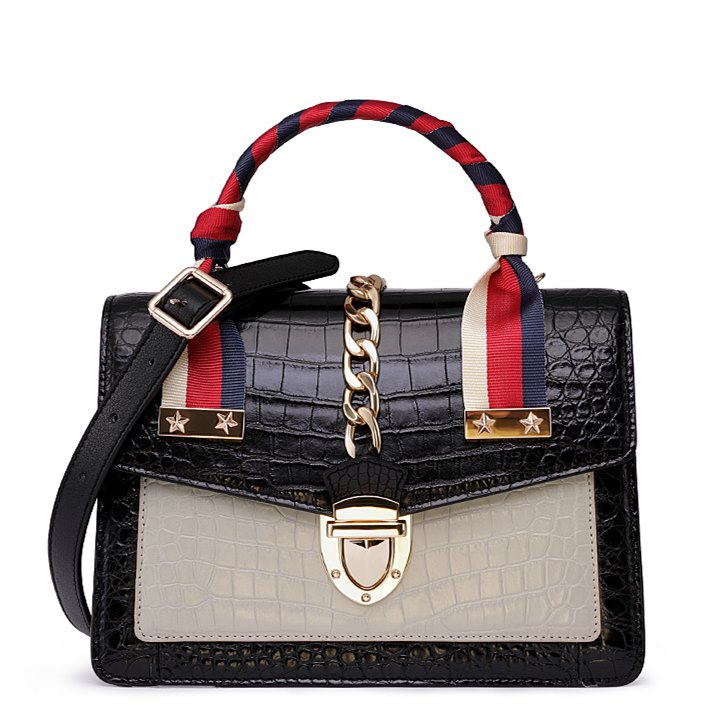 Alligator Skin Shoulder Handbags Crossbody Bags
Handbag is one of the most loved and prominent accessories which females love to carry. Therefore, considering this as a birthday gift for her is certainly going to be the best. This alligator skin shoulder handbag crossbody bag is large in Size which will let her keep her important stuff with her easily. Furthermore, this beautiful handbag is also an amazing option to get a perfectly stylish look.
Features:
This crossbody bag is made of original alligator leather and excellent cowhide from Italy which can assure the highest quality and higher durability in the best possible way.
This beautiful alligator skin crossbody bag is from a popular Brand BRUCEGAO which is known for its top-quality products.
Approximate size of this alligator skin cross shoulder handbag crossbody bag is 18cm H x 24cm L x 8.5cm D.
Pros
It can be a great gift option for her because of its exclusiveness and versatility.
This bag is offering enough space to carry all the essentials with ease.
It comes with separate compartments to keep your valuables highly secured in it.
This can be the best handbag option to rely on for longer.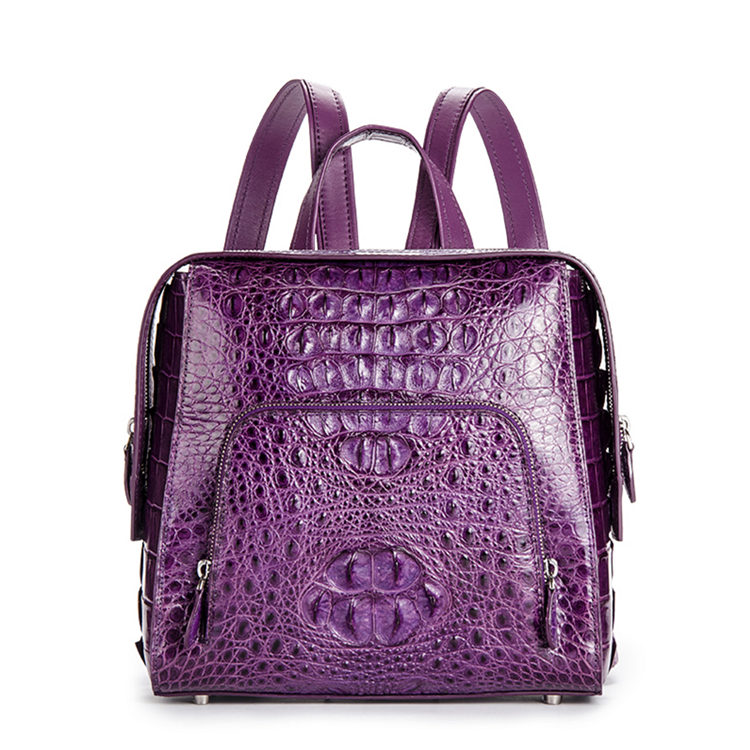 Crocodile Skin Backpack
Here we have another unique option to consider. This crocodile leather backpack is a perfect combination of style, quality, and fashion. This is a versatile backpack which can be carried anywhere either for the gym, shopping, traveling or even hiking tour, camping, etc.
Features:
Use of pure crocodile leather has made this crocodile skin backpack a top-quality, while, full-grain leather and Italy's excellent cowhide lining are making this backpack highly durable.
BRUCEGAO is a luxury brand that is offering this stylish crocodile skin backpack.
Approximate  size of this crocodile skin backpack is 11.5cm D x 26.5cm H x 26cm L.
Pros
Available in 3 different colors and it makes it easier for you to choose the best.
The stylish crocodile leather backpack is handmade by professional and experienced artisans.
Versatile option because its perfect to carry with any of your styles.
Each bag in this collection is unique because of the natural unique pattern of crocodile skin.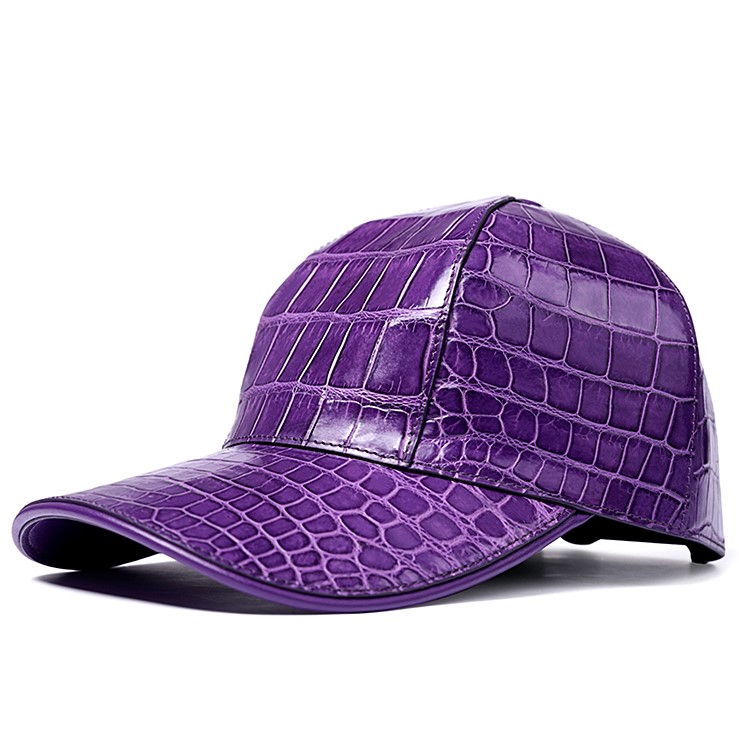 Crocodile Skin Baseball Cap
When it comes to girls, then looking for a stylish option can be the best to go with. However, when it comes to fashion, then nothing can be a more stylish and modern option to choose than this crocodile skin baseball cap. This unique and cool baseball cap is perfect for daily use without putting any strain on your head.
Features:
100% genuine crocodile skin leather has been used in the manufacturing of this baseball cap which makes it a top-quality, unique and super comfortable option to consider.
This unique and super comfortable crocodile skin baseball cap is from the BRUCEGAO brand which is popular for creating unique and luxury products.
The crocodile skin baseball cap comes with a unique adjustable design which makes it effective for different head sizes.
Pros
Its unique adjustable design can let her wear it without getting uncomfortable.
Crocodile skin baseball cap is highly durable and can be used for an extended period of time.
This can give you a better chance to try out a new, cool and unique style.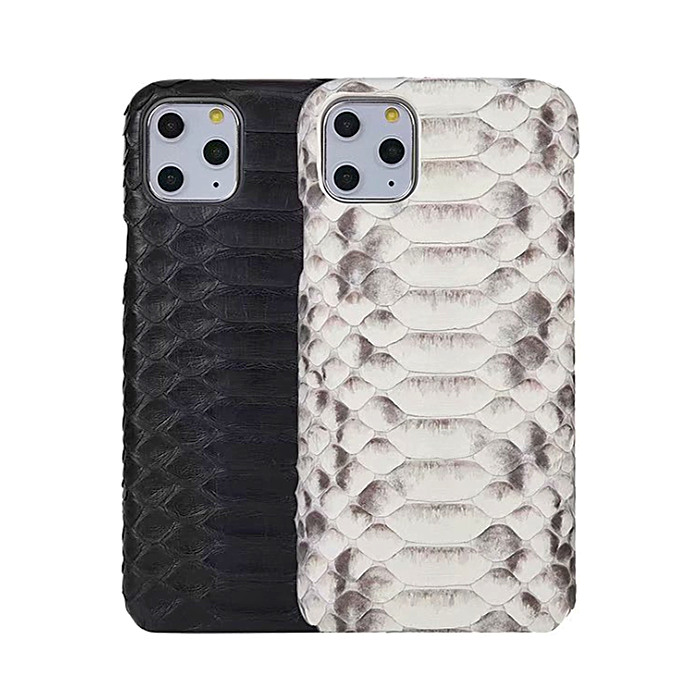 Snakeskin iPhone Cases
Snakeskin iPhone cases are one of the most amazing options to consider as a best birthday gift for your girlfriend. It is not only because these iPhone cases are elegant and unique, but also because these are made from original snakeskin which put these in category of luxury products. And undoubtedly, she will love to carry a luxury mobile case from a well-known brand.
Features:
As this beautiful snakeskin iPhone case has been made with 100% original snakeskin, therefore, you can never question its quality.
These soft and elegant snakeskin iPhone cases are from a well-known band of luxury products named as BRUCEGAO.
Size of these snakeskin iPhone cases is perfect to fit iPhone 11, iPhone 11 Pro, and iPhone Pro Max.
Pros
This iPhone case is easier to put on and off.
All the cutouts of this mobile cover have been designed precisely to fit a mobile perfectly.
Its soft inner lining can keep mobile phone saved from disassembling and scratches.
Availability in multiple colors can make it easier for you to choose the best option for her.
These are some of the best birthday gift options you can consider for your girlfriend to let her feel special and more loved in the best possible way.