The Best Briefcases You Can Buy In 2020
Briefcases are more often holding great utility for professionals, who have to carry their essential documents, laptops, and other stuff with them. Not only professionals, even workers, and entrepreneurs also value the utility, practicality, durability, and style of briefcases. However, when it comes to choosing the best briefcases then the availability of various alternatives in the market can make it a tedious task for you to perform. However, making the right pick is always essential for anyone around. However, thanks to various modern materials and designs, it has become possible for anyone to carry stylish, practical, and classic briefcases without looking stiff.
Things to consider while buying a leather briefcase
Do you want to know the features which can combinedly make a great briefcase with ease? Here we have some of the most essential features for you to know. Knowing these features will let you get a better idea of how to choose the best briefcase for you in 2020.
Space Flexibility
Normally, a briefcase looks compact and slim deceptively. But the interiors of them are more often designed with compartments to offer more space flexibility in the best possible way. Space flexibility is essential to keep all of your worthy and essential items in a briefcase with ease. So, making sure that a briefcase is offering enough space is worth considering.
Construction material
In various cases, original leather bags are also combined with various other materials. These hardware materials include handles, zippers, locks, rings, buckles, shoulder straps, etc. Checking the quality of all these materials is as important as the quality of the leather itself. If you are the one who never compromises on your chosen products' quality, then you must consider this factor too.
Leather quality
The quality of leather can be the topmost priority of anyone while purchasing the best briefcases. Buying a briefcase with 100% original leather will improve its quality over time. It means even after the use of several years, original leather briefcases will be able to retain their spark and attraction perfectly.
Style of briefcase
Thinking about the style and formality of your briefcase is appropriate or not for your lifestyle is another important factor here. Attaché, Folio case, and portfolio are some of the common styles of briefcases that you can think of. Think about your profession and then choose the style as per your needs for a better selection.
Cost
When it comes to buying the best briefcase then everyone wants to get the best which can last for years with ease. An inexpensive briefcase might seem a great option because of little upfront but you may need to replace it sooner. However, a good guideline for buying the best briefcase is to buy the highest quality in an affordable price range. So, make sure to invest your money into something more durable. It is because this will let you save your money for a longer time.
Best briefcases to buy in 2020
We are living in a modern era where people are not using standard briefcases anymore. It is being said that as time evolved, so have briefcases. Despite the rise in technology and the decline of paper goods, there can never be a better time to buy the best luxury briefcase. However, when it comes to choosing the best briefcase for you, then it is highly important to choose the options which are meant to benefit you more. Here we have enlisted some of the best briefcases which you can consider to buy in 2020.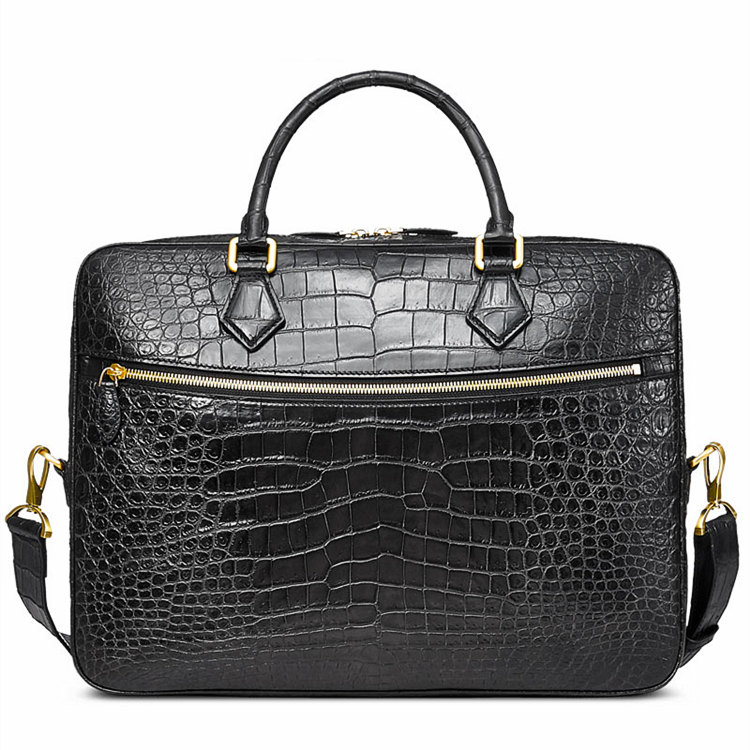 1.  Luxury Alligator Briefcase
This alligator leather briefcase is in an inspiring option which is made of 100% original leather. A briefcase is not an accessory to keep your essentials only but this is a prominent one so getting the one with perfect finishing, an enhanced style, and cutting-edge quality leather is always important. This luxury alligator briefcase has all of these in it. It is a perfect combination of quality and craftsmanship.
However, as this briefcase is made up of 100% original alligator leather therefore, you can never doubt its durability and reliability. While, overall, it is meant to compensate for any of your looks in the best possible way. The availability of this alligator briefcase in brown and black colors is making it an allrounder to be considered for anyone.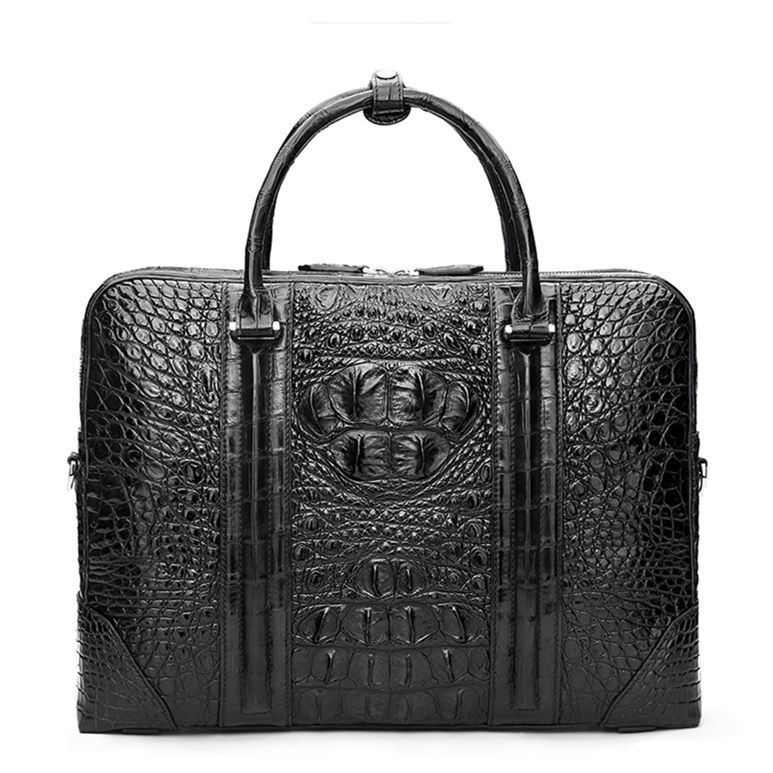 2.  Crocodile Leather Briefcase Laptop Bag Business Bag
The crocodile leather briefcase is an incredible briefcase to consider. As this has been designed by experts, therefore it can be an ideal option for you to embrace its elegance in the best possible way. This crocodile leather laptop and the business bag is pretty spacious. So that you can easily keep all of your essentials including important papers, laptops, and other stuff in it with ease. The availability of different compartments for each object can make it easier for you to organize your stuff in it. So that you can find and pick anything out when needed within no time.
It is an elegant leather briefcase which comes up with perfect style and beautiful finishing. Even more, the natural texture of crocodile's skin is making it a unique option to consider.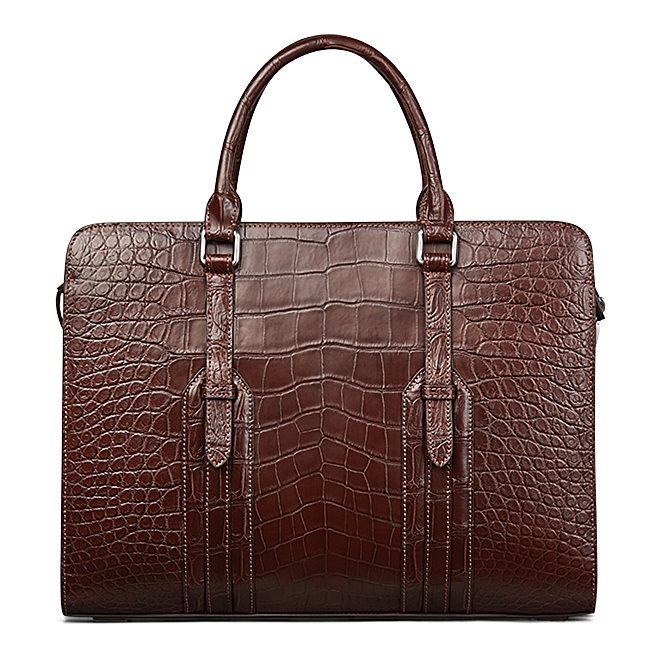 3.  Alligator Leather Laptop Bag Briefcase
This is another top-class alligator leather briefcase that has earned the honor to be in this list with its premium quality, durability, and exclusiveness. This briefcase has been constructed with genuine alligator leather to ensure its quality. However, its stylish handle with classic buckles and zipper are making it an eye-catching briefcase bag to buy for anyone. This fashion alligator bag can offer you an enhanced space. While it's removable long straps are making it more adjustable, flexible, and easier to carry. Its multiple inner compartments and the spacious external zipper is making it perfectly spacious to keep all your valuables with you easily.
A complete guide to buying the best briefcase along with our top briefcase picks for 2020 is certainly going to be helpful for you. Make sure to consider all of these while buying the best briefcase for you.