Sling Bag vs. Backpack for Travel: Which One is Right for You?
While traveling, you need to carry some essentials, including your water bottle, tech gadgets, documents, accessories, and other personal belongings. While you cannot carry all those in your pockets, a bag can be your perfect choice. However, choosing the wrong one can worsen things instead of comforting you.
A sling bag is known for being small and lightweight, so you only carry lightweight items. On the other hand, a backpack has great ergonomics making it good for putting heavier objects like a laptop. Since everyone carries different things, choosing the right bag is essential, and here we will discuss which of these makes the right option for you.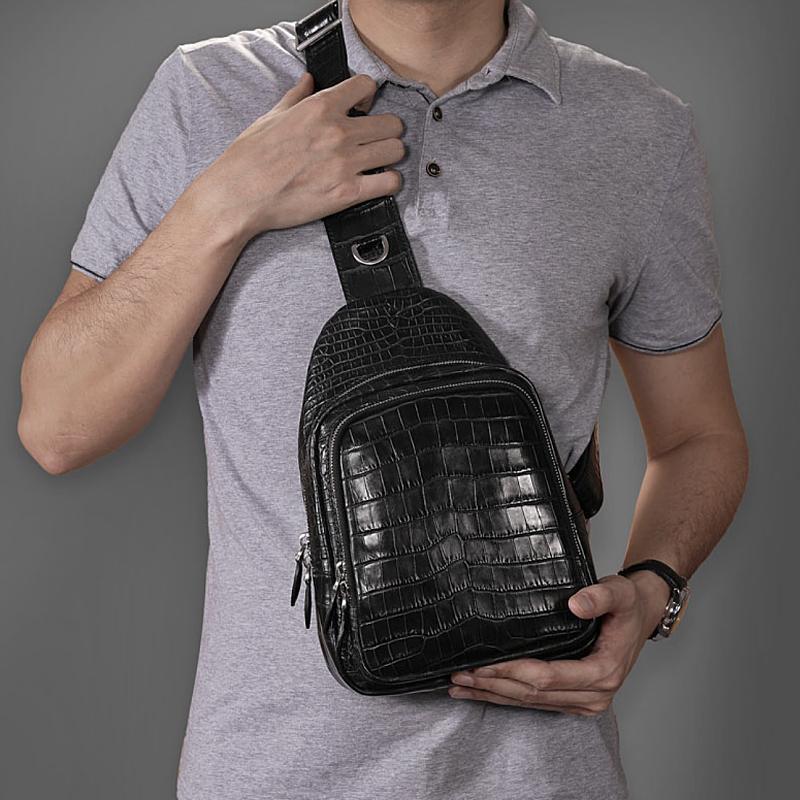 Sling bag vs Backpack: why selecting the right bag is essential
Traveling can be hectic and stressful but with the right accessories, bags, and proper planning you can manage everything effortlessly. Therefore, having a right travel bag is necessary for a smooth journey, and here is why.
Properly divide compartments 
Travel bags come with various compartments for all your necessities. You can easily organize your digital devices, books, skincare items, and other products separately. You can easily get access to all your items without any hassle. It will save you time and keep you stress-free.
Stylish and sleek appearance 
Backpacks and sling bags are available in a variety of attractive colors, designs, and patterns. Having a unique bag will make your personality a better one. Moreover, it will make you look elegant and classy.
Stay comfortable throughout the trip
Choosing the right bag for travel can add extra comfort to your travel. Besides keeping your essentials within reach, these bags can be organized more appropriately. Therefore, these won't put any added strain on your shoulder or back.
Overall, choosing the right travel bag is essential for multiple reasons. The bigger option will make you carry much extra weight throughout the trip. On the other hand, choosing a smaller bag option may make it harder to accommodate all your essentials in it.  When it's about choosing the best bag for travel, various options can pop up in your mind.
Sling bags and backpacks are two options people usually consider for their travels. Knowing which of these can be the best for your trip will help you choose the best option.
Let's look at the sling bag vs. backpack below to make a better choice.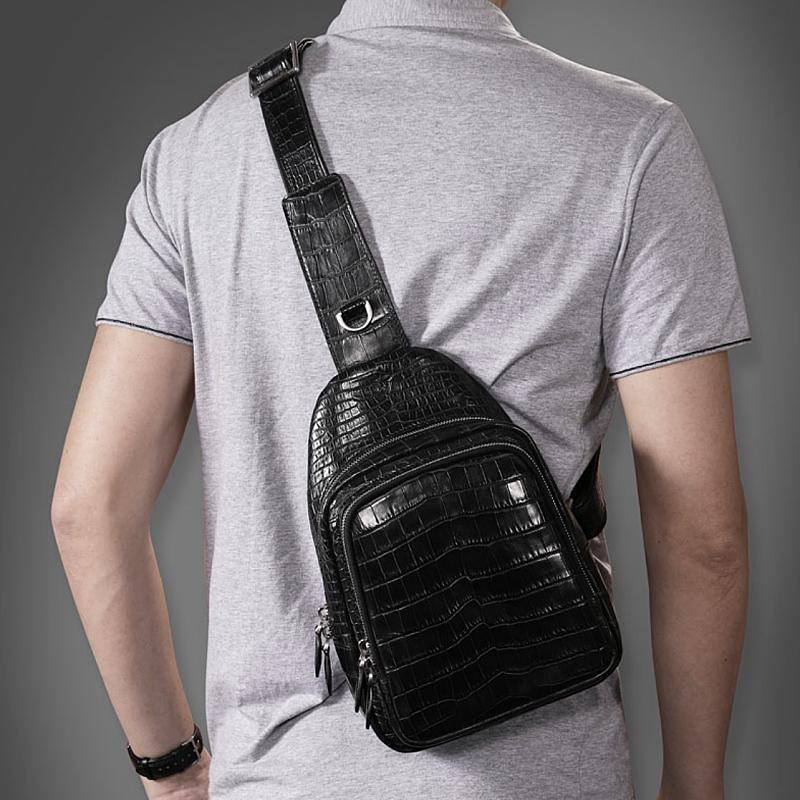 Sling bags for travel: Pros and cons
Sling bags typically feature one strap you will wear across the body and over one shoulder. This type of bag carries less weight. If you try to put more things in a sling bag, it will put a strain on your shoulder and back.
If you have to carry smaller items for your trip, you can consider sling bags because of the slimmer, triangular shape of sling bags mostly.
Pros of sling bags for travel
Sling bags are usually available in a variety of shapes and sizes. Choosing a sleeker and more fashionable sling bag becomes easier, therefore. Some sling bags also come up with detachable straps that will make it easier to shift these from one shoulder to the other shoulder.
You can easily wear a sling bag on your back or in front. Wearing it in front will provide your stuff with added security and easier access to your stuff.
Sling bags are usually lightweight, and carrying these for long periods won't cause any discomfort to you.
If you want to carry minimal essentials with you, sling bags are best suited to consider.
Cons of sling bags for travel
Sometimes, adding more weight to your sling bags will cause poor weight distribution. The problem may strain your shoulder and back.
Sling bags aren't a suitable option for carrying heavy-weight items. The design and shape of a sling bag can limit your capacity to carry stuff around.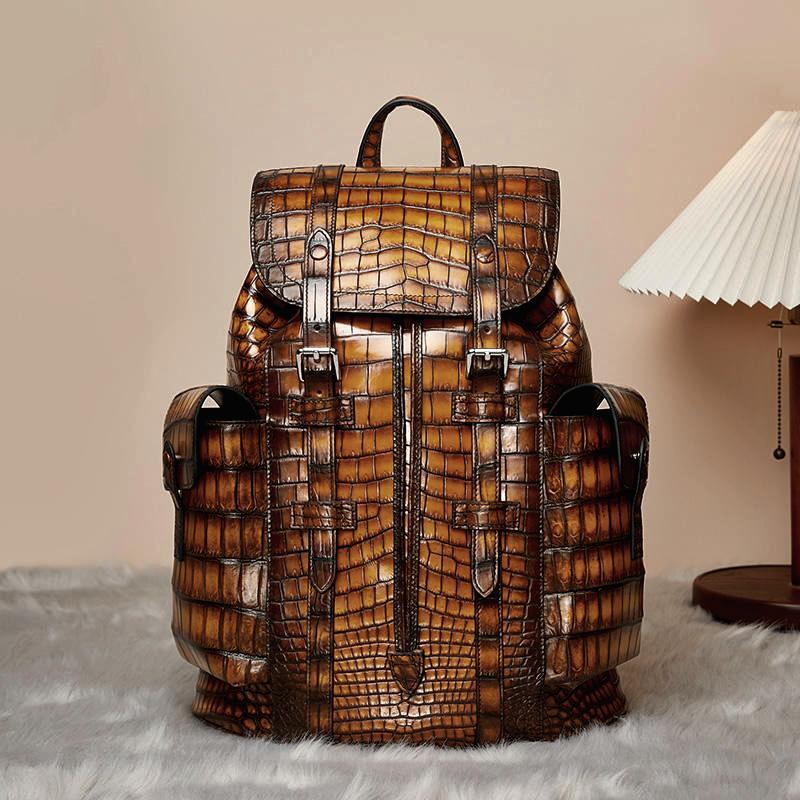 Backpacks for travel: Pros and cons
Backpacks are carried with straps on the back; the straps will go over your shoulders. The simplest form of backpack resembles old school bags. However, backpacks now contain extra features to accommodate heavier stuff and distribute your luggage evenly. Padded shoulders and padded belts are some of such features that can provide you extra support.
Pros of backpacks for travel
Backpacks contain chest and waist belts connecting shoulder straps to your chest or waist. These belts help in keeping your shoulder straps in pace. In addition, these can also decrease strain on your shoulders.
Backpacks are also available in a variety of sizes and designs. Some designs are suitable for a day trip. In contrast, others are even good for a multi-day trip as well. Choosing a backpack with the right capacity can help you carry everything you need.
Backpacks usually have enough capacity to carry all your stuff in a well-organized manner. These bags typically have different compartments that let you easily organize your stuff. Consequently, finding what you need will become easier.
If you have to carry fragile items during travel, backpacks would be a great option.
Cons of backpacks for travel
Removing the backpack from your shoulders completely is necessary to get your required items out of it.
When you are walking with a backpack, it will make your back sweaty.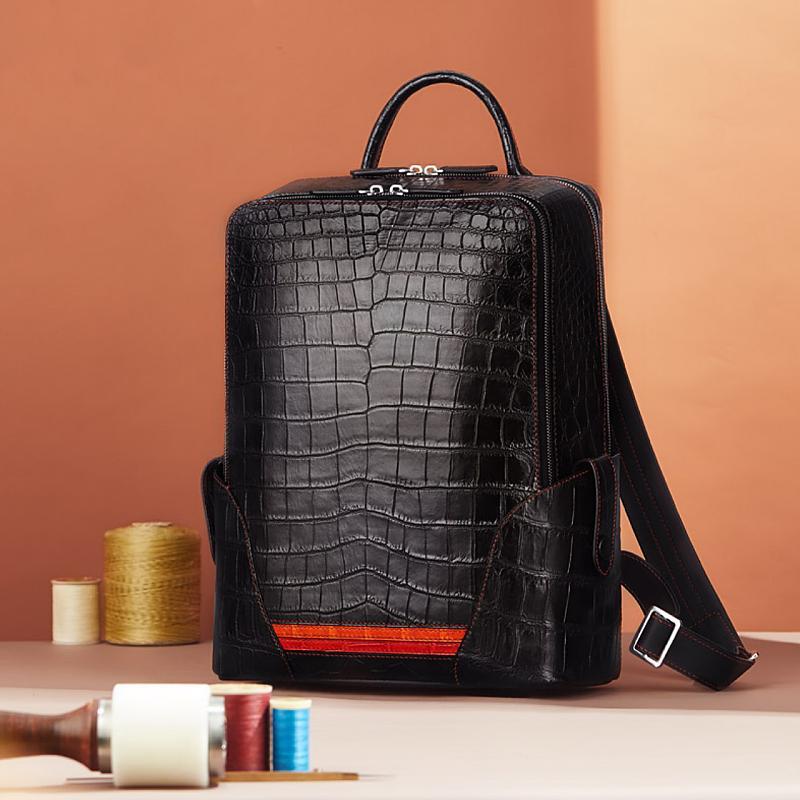 Sling bag vs. backpack: Which one to choose for different types of trips?
Both sling bags and backpacks come up with their unique advantages and disadvantages. Choosing the one usually depends upon your personal needs and preferences. For instance, backpacks are best if you want to go for an adventurous trip such as hiking.
However, if you want to go for a quick city tour and need to carry only a few items, sling bags would be your go-to option.
Similarly, backpacks are best for carrying heavy or fragile items, while sling bags are best suited to carrying a few lightweight items only.
Conclusion
Overall, sling bags and backpacks are the most frequently used bag types for different trips. Choosing the best among these entirely depends upon their personal needs and preferences. Consider your requirements to carry stuff for the trip first. If you want to go lightweight choose a sling bag; otherwise a backpack would be a great option.