How to Wear a Crocodile Bag for Every Occasion?
Every woman needs to carry a bag with them at some point in life. There are many options available but a crocodile bag is the best choice since it has functionality and aesthetics. These bags are timeless meaning that you can carry them in any fashion and that is one of the many reasons they are so famous.
If you are also looking for a type of bag that you can use anywhere you are in the right place. This article explains how a crocodile leather bag can be carried on any occasion to keep you in style.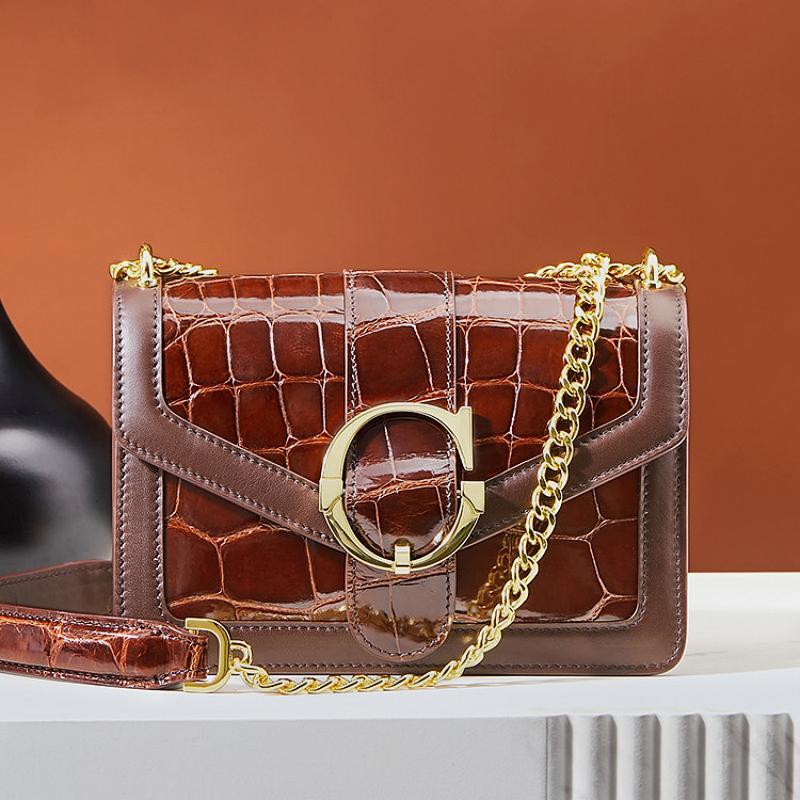 Top 8 occasions where you can wear a crocodile bag and how to wear it?
There are several formal and casual occasions, including meetings, workplace visits, and traveling, where you can wear your crocodile bag. Remember that crocodile bags come in different form factors and designs to get along every occasion and style. Below are our top 8 picks for common occasions where you can wear it and how to wear it to maintain your elegance.
1. Office
When carrying a crocodile bag to your office, you must stay classy. Choosing colors like black, navy, or brown is your best choice. A crocodile leather briefcase will be your perfect choice to carry all workspace essentials. However, for an easier experience, try a structured tote bag or handbag made from crocodile leather to keep you looking classy.
Remember to pick a bag with minimal bells and whistles on the outside for that classy formal look.
2. Formal events
Formal events like weddings, graduation, and client meetings require you to carry a bag matching your dress. A crocodile leather clutch made with gold or silver hardware will match the occasion. It will also look good with your dress and jewelry.
Here you need to pick something that matches the class and formality of your dress. When choosing a crocodile bag for formal events, you must choose a color matching your dress.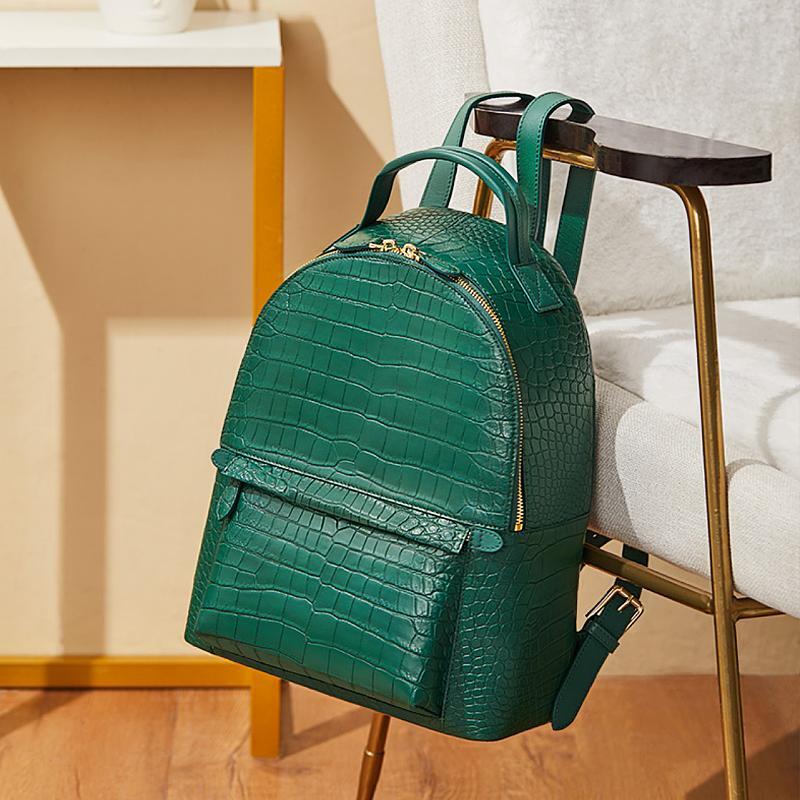 3. Traveling
A crocodile leather bag will be your perfect companion during travel. These bags look compact but can easily house many of your belongings. The best quality of crocodile bags for traveling is their durability and spaciousness. If you are a frequent traveler, the durability of these bags will never disappoint you.
So, you may get a crocodile leather handbag or a backpack. By getting these bags, you will enjoy functionality added with style.
4. Special occasions
A special occasion can be a wedding, a party, or a gathering where you must show your style. For these occasions, each of your dresses needs matching accessories. Picking a crocodile bag that matches your event's dress code and gives classy looks will solve half of your problem. With the range of versatility, these bags offer, you can always find the perfect shade to go with your dress.
Since each natural crocodile leather bag comes with unique patterns, you will surely look unique on any event.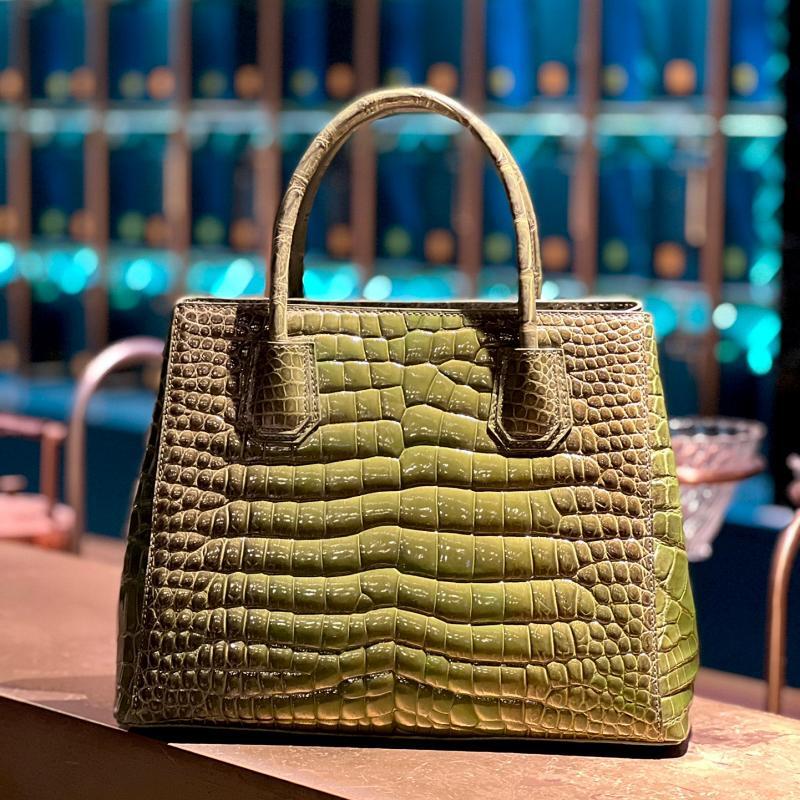 5. Casual outings
You will dress casually for casual outings with friends, a family picnic, backyard BarBQ gatherings, and several other occasions. Dressing in a blouse and jeans means you can pair up almost any bag to match your style.
However, choosing a crocodile bag will improve your styling game. It is because you can mix and match different colors and bag styles due to no specific dress codes. Hence, a boring outfit will become elegant with a bag addition.
6. Outdoor activities
Outdoor activities like camping and hiking require you to carry the most functional bag, but the bags for these occasions are the most boring. Getting a crocodile leather backpack means you get all the functionality to carry snacks, gadgets, and even your water bottle.
Meanwhile, the bags' unique prints, styles, and structures will keep you above everyone else in style. Pick vibrant color crocodile leather bags to stay in style for outdoor activities.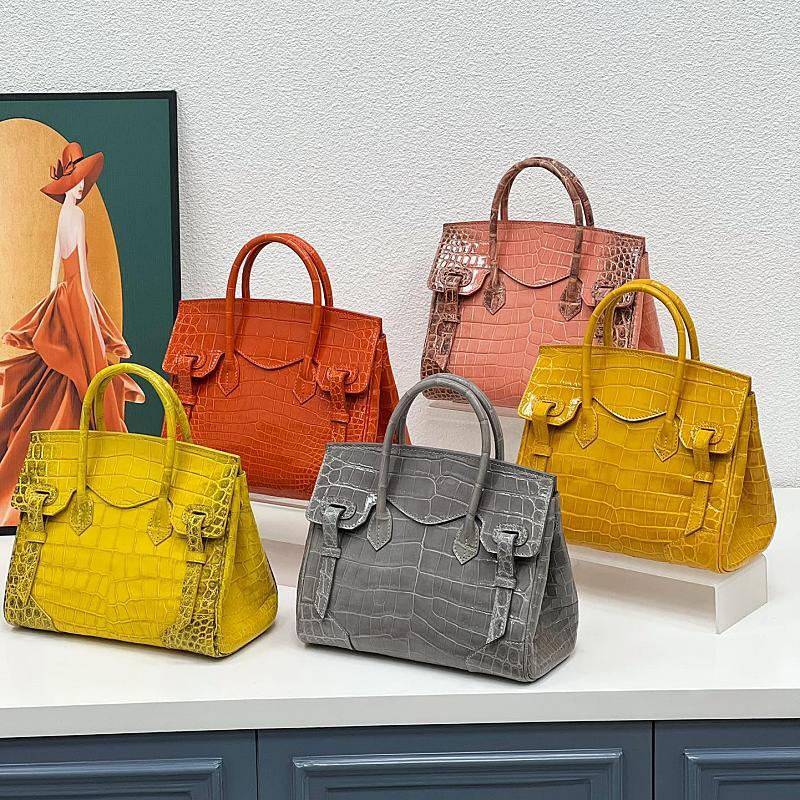 7. Seasonal style
You don't need to buy just one black crocodile bag and carry it everywhere. The color versatility in these bags allows you to pick one for every season. For example:
For the summer season, you can get small bags and try vibrant shades
Spring season allows you to choose lightweight bags with bright pastel shades
For the winter season, you can get a bigger bag in a darker shade
Pick warm tones for the autumn season
By selecting crocodile bags in different colors and styles to match the seasons, you can easily pair them with many of your dresses.
8. Date night or prom night
Styling right on a date night is most important for girls, and there will be nothing better than carrying a crocodile bag. However, be careful that it does not overpower the looks of your dress. A clutch or a small bag with a chain will perfectly complement the chic dress you wear for such occasions.
You can carry a crocodile bag and pair it with the right shoes and other accessories, adding glamor to your overall appearance.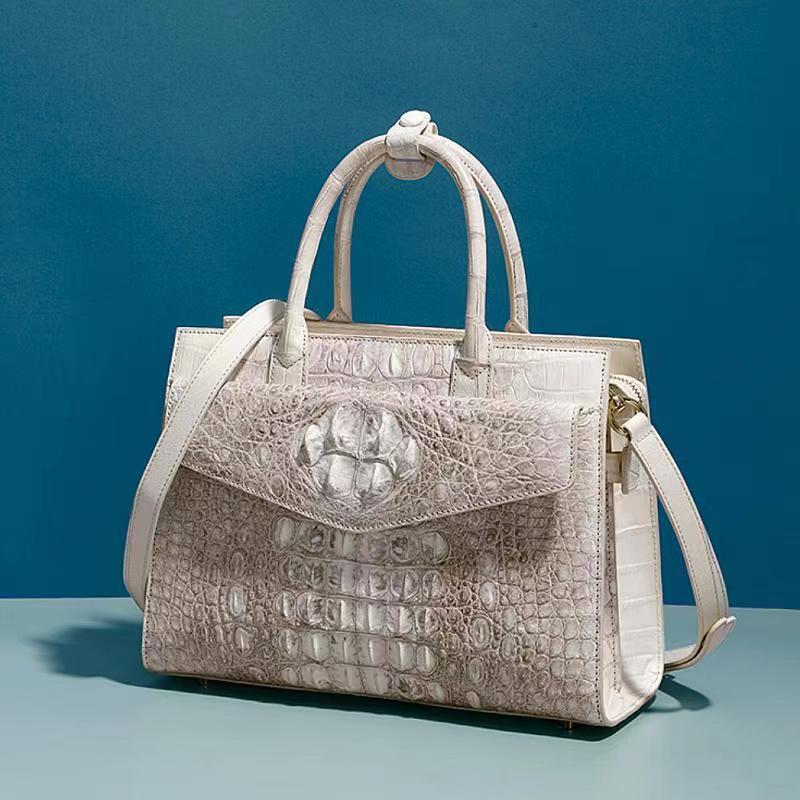 Customizing the crocodile bag changes it a lot
Some women cannot go with the basic designs. Even when a crocodile bag represents natural art, you may want to customize it. Luckily, the crocodile bags allow you to do every type of personalization. You can start customization for different events by choosing from different styles and colors according to the season.
These bags allow you to elegantly customize them by adding your monogram or a charm. Hence, the bag blends with your style and whole wardrobe. Getting crocodile and alligator leather accessories to match your bag will make it reflect your identity.
Conclusion
As a woman, you may already have a lot of bags for different occasions. Even if you need to carry the same stuff in your bag daily, the bag must be different depending on how you are styling for the occasion. It is no surprise that switching between bags and your belongings will be frustrating, time-consuming, and expensive.
So, if you are looking for one solution to all these problems, you must try crocodile bags. These are versatile, blending with different fashions depending on the occasion. The best part is that crocodile bags come in different variations like colors and styles. Above all, you have unlimited customization options. Hence, your crocodile bag will keep you classy and confident for any event.