Surprise Your Mom with These Trendy and Stylish Bags on Mother's Day 2023
Mother's Day is a special occasion to show great love for your mother. It allows all of us to express our love in different ways. We usually go for classic gifts like flowers and sweets. Finding the right gift for your mother for this occasion can be tricky. Most mothers love handbags, and Brucegao brings a complete collection of premium and trendy bags you can give her on this occasion.
How to select the best Mother's Day gift for your mom?
Since selecting the perfect Mother's Day gift for your mom can be tough, you can look for the following qualities in the gift.
Get her what she likes.
Show your love with luxury items.
Try finding something timeless.
Get her something that brings value to her daily life.
If you look for all these qualities in one product, a trendy and stylish bag will be a great choice.
Trendy and Stylish Bags on Mother's Day 2023
Here are the top 5 choices that you can choose from to surprise your mom with a premium and stylish bag this Mother's Day.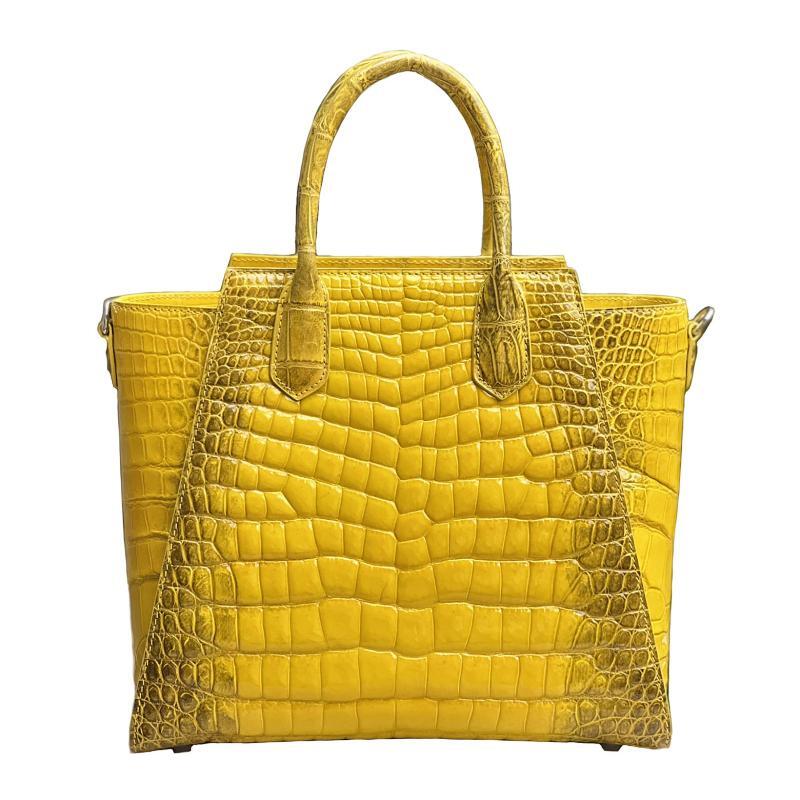 1. Alligator Handbags Shoulder Bags Tote Bags
Do you want a minimalist bag that your mom can use in her daily activities? This collection of Alligator leather bags will be the best option for you. With the exterior made from alligator leather and interior lining made from cowhide, the bag will offer a great usage experience.
· 2-in-1 carrying design
This bag comes with a 2-in-1 carrying design. It means that the bag has a strap that perfectly matches the rest of the bag. So, the bag can either be carried with handles or with a shoulder strap.
· Minimalist alligator leather pattern
One of the best things about it is the minimalist alligator leather pattern. There are no flashy design elements. This bag has a class of its own. It will perfectly match your mom's personality whether you get it in a dull or bright color.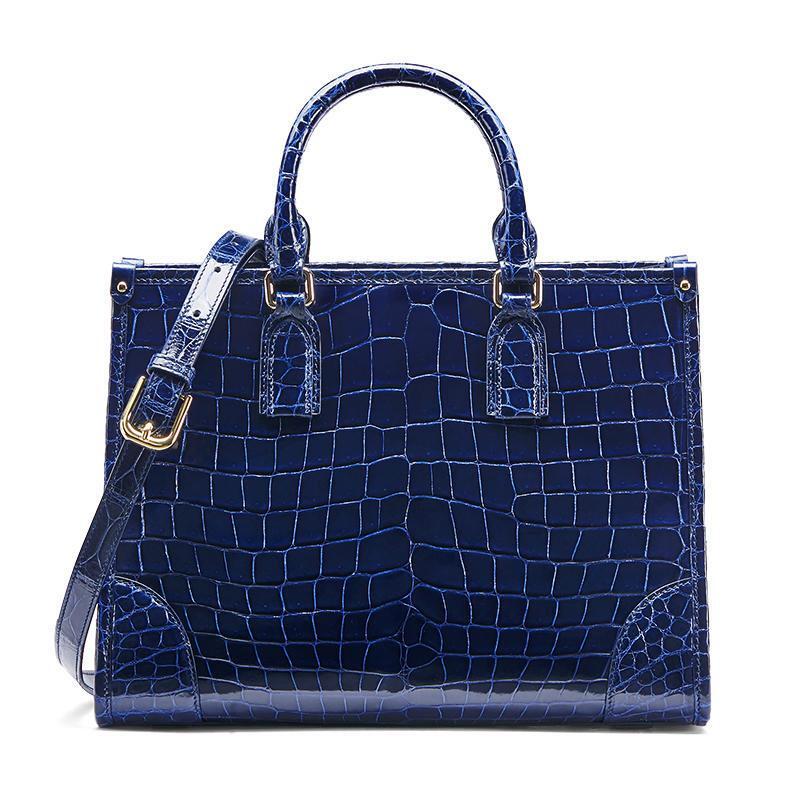 2. Alligator Satchel Handbags Shoulder Purses Work Bags
Here you will get the best combination of premium looks, style, and minimalist appearance. It is because the bag is made with unique patterns all around but there are no flashy design elements to make it look odd on different occasions.
· Multiple color variations in different sections of the bag
This collection contains bags for everyone. You can find an option in different colors, from bright and flashy colors to classy ones like black. Moreover, there are solid color options and gradient options where the gradient matches the alligator skin patterns.
· Genuine alligator leather makes it a timeless bag
Since it is made with genuine alligator leather, the patterns on this bag will be unlike any other product. With these unique patterns, this bag becomes timeless since it has a design balance between too flashy and too minimalist. Hence, it can be carried anywhere.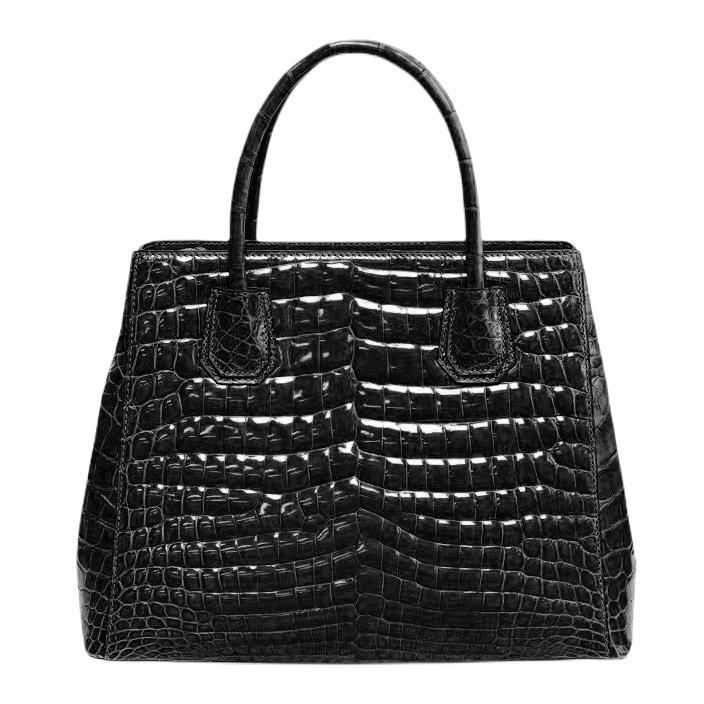 3. Women Alligator Handbags Cross Body Bags
A complete package for your mom since it is a tote bag that also acts as a cross-body bag. Like many other bags, it comes with straps, but the strap hooks are installed inside to keep them hidden when you are not using them.
· Elegant looks alligator bag
With bigger and more prominent sections, straighter lines, and a distinctive color shine, this bag makes an elegant addition to any woman's attire. Hence, it is a perfect choice for formal and semi-formal events.
· Reinforced base to put the bag to show
It is a bag that must be put to show and that's why it comes with a reinforced base. That base allows you to put it on a flat surface, and it stays put while maintaining its form for better aesthetics.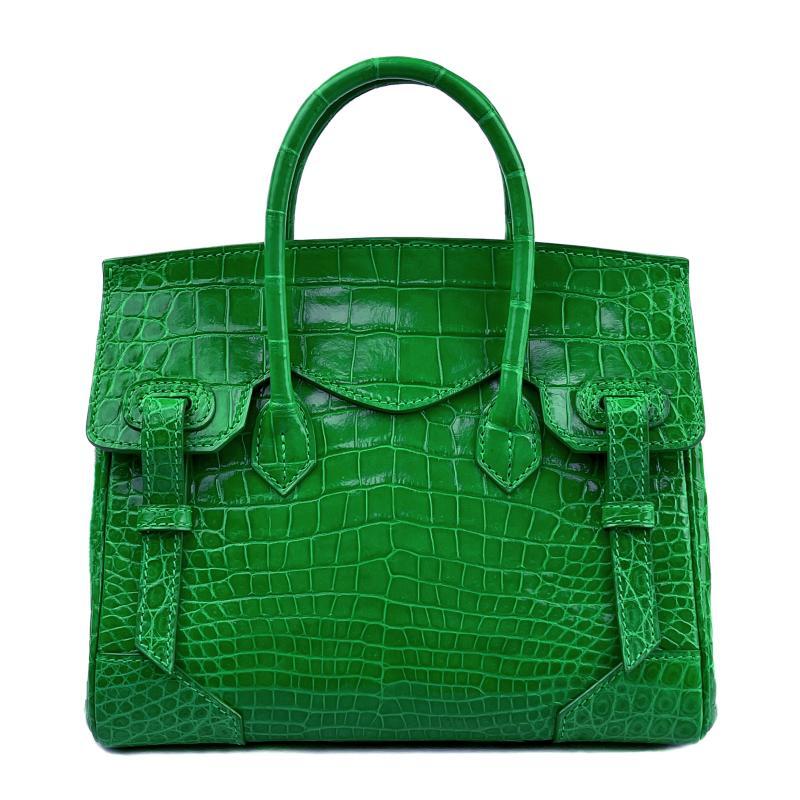 4. Stylish Alligator Handbags
The stylish alligator handbags are perfect for those who want an eye-catching bag. So, if your mom has good taste in such products get this bag for her since it makes a difference with its style.
· External straps and flaps add to the outlook of these bags
Some external flaps and straps only add to the aesthetics of this bag. If minimalist bags feel so plain getting this one will be the right decision.
· Best finishing because of premium craftsmanship
Expert craftsmen craft every edge and corner of the bag and its style elements. This bag is the perfect example of true Italian craftsmanship since all the stitches, joints, and edges are perfectly finished.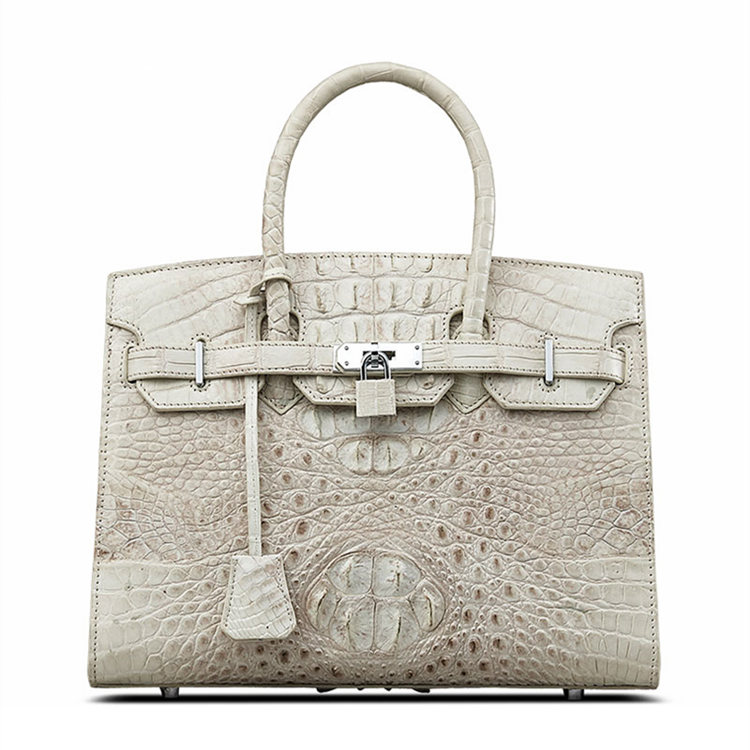 5. Crocodile Padlock Handbags
It is the most unique bag you can find here, and its attractiveness comes from the padlock design. However, this bag is not all about aesthetics since it has a lot of functional value thanks to different compartments for placing multiple items.
· The padlock on the strap adds to the uniqueness and style
The front of this bag has a horizontal leather strap with shiny silver attachments in the middle, and there is this padlock. The padlock has the body covered in crocodile leather with the same pattern and color.
· Catchy crocodile leather patterns
You will see uniform crocodile leather patterns in most bags but that's not the case with this one. This bag is made from selected crocodile leather parts making the patterns appear more unique and catchier with huge variations.
How does each of these make a perfect Mother's Day gift?
As discussed earlier, you need to get something for your mom that she would love. These bags not only fulfill that criterion but also bring the luxury feeling and trendy styles that she would fall for. On top of everything, the unique alligator leather patterns of these bags keep these bags timeless. Hence, these make a perfect choice as Mother's Day gift for your mom.
Final Words
Flowers are good for showing love but they don't last long. If you provide them with some experience, that will also go away. So, the best way to surprise your mother this Mother's Day will be by gifting her a luxurious and premium alligator leather bag. Such a gift would express your love and add functional value to her life. Lastly, these bags last long, so every time she uses them, her love for you and the bag will increase.