How Much Does a Crocodile Leather Cost
  How much does a crocodile skin cost? Firstly, the price of the crocodile leather is not calculated by pieces, but the belly width (unit in centimeters). The wider the belly is, the more expensive the leather is. The crocodile is bigger and older and the price is higher. The crocodile texture looks better and the leather is more expensive. In addition, the price can be measured by the crocodile species, of which the most expensive crocodile is Estuarine Crocodile, American Crocodiles are second. The price of them are naturally much higher; the third grade is Nile crocodiles, Siam crocodile, and caiman, of serious ossification and the worst quality. Leather products made from these crocodile leather will be flawed and short service life is common.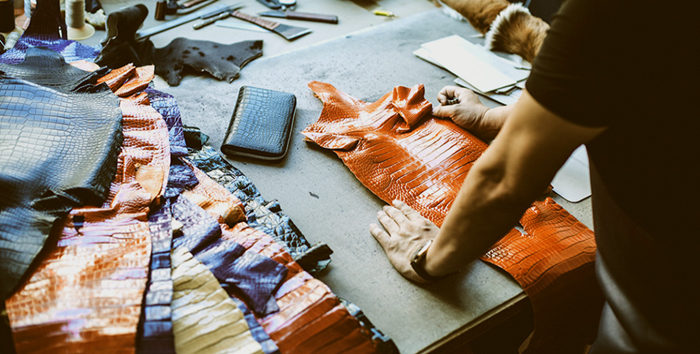 In addition to the above points, the leather processing is also worth noting. The crocodile skin is divided into many kinds, which we generally divide it into two categories, heavy coating process and light coating process. The price of the two kinds varies dramatically. The light coating leather is of high-quality and high price, while the heavy coating is often used in some small workshops.
  The price of the crocodile leather may differ greatly, which indicates that there are considerable differences between the species of crocodile, superior crocodile, and inferior crocodile. Good crocodile belt may be ten thousand, one hundred thousand, and the inferior one costs hundreds of money. The value of different kinds is not comparable.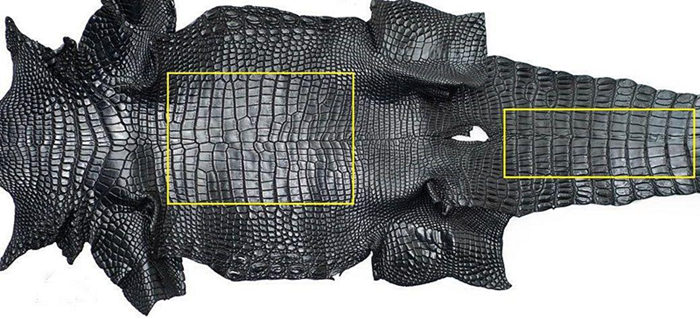 So, if you do not know the crocodile leather, do not rush to buy leather to process by yourself, you are deceived probably. Furthermore, don't think that in Thailand you can buy high-quality and inexpensive crocodile leather, in general, high-quality leather is used for export while the remaining is defective and cheap crocodile leather. People cannot leave the country with the crocodile leather except going through complex formalities.
  Therefore, we'd better buy crocodile leather products directly, and now the network business is so developed that provides great convenience and benefits for us. The price is not high, such as BRUCEGAO in the Jingdong or Tmall flagship store. You can easily buy real crocodile leather of high quality, without worries behind. If you have intention to join us, you can also contact us directly!
  Recommended Fashion Crocodile and Alligator Leather Goods: crocodile belt, crocodile bags, crocodile handbags, crocodile wallets, alligator handbags, alligator bags, alligator wallets, crocodile briefcase, alligator briefcase, crocodile leather jacket, alligator leather jacket, crocodile shoes, alligator shoes, crocodile backpacks, alligator backpacks.
Recent blogs: