BRUCEGAO's Crocodile Backpack Makes Your Trip More Perfect
  If you are wanderlust and love to travel periodically, you are probably looking for the best backpack that makes you travel more perfectly, right? Seasoned travelers know how backpacks are not only for schoolbooks or for kids. This bag follows you everywhere, the bag that travels from cruise to airport and all other places you plan on visiting. That so, it is important that you would invest in the perfect travel pack, like BRUCEGAO's crocodile backpack, one of BRUCEGAO's top of the line exotic leather products available today.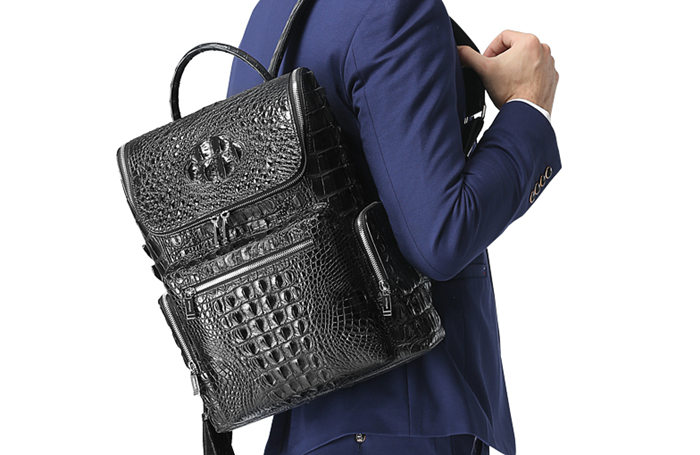 When looking for the perfect backpack that lets your travel more perfectly, you are probably going with utility and that is a paramount quality. However, you may also want to cash in on a backpack that is as good-looking as it performs. In that case, BRUCEGAO's crocodile backpack is what you are looking for. This one is not only luxurious and classy, as it looks but prized for its high durability as well. BRUCEGAO's crocodile bags are not your ordinary run-of-the-mill backpacks.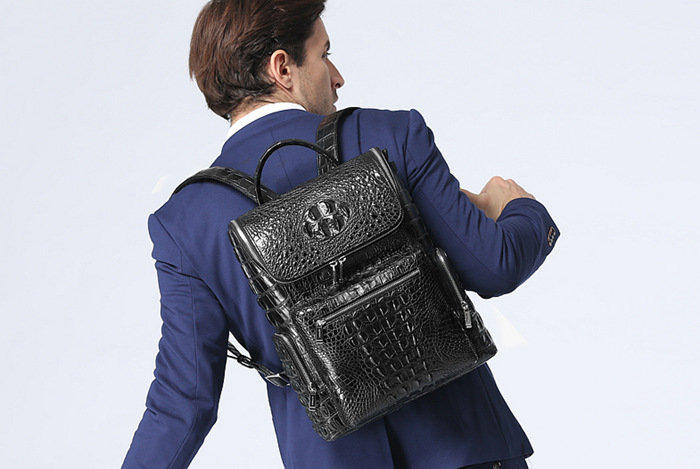 When it comes to their products, designers are always meticulous. They use the most upscale and most durable materials, which they source from places across the globe. In the case of BRUCEGAO's crocodile backpacks, these are the backpacks made specifically with travelers in mind. Sure you may not want to use these backpacks as your primary luggage in trekking in some remote places, BRUCEGAO's crocodile backpacks are a stylish carry-ons you can use for your personal items, ensuring your stuff are with you just when you need them.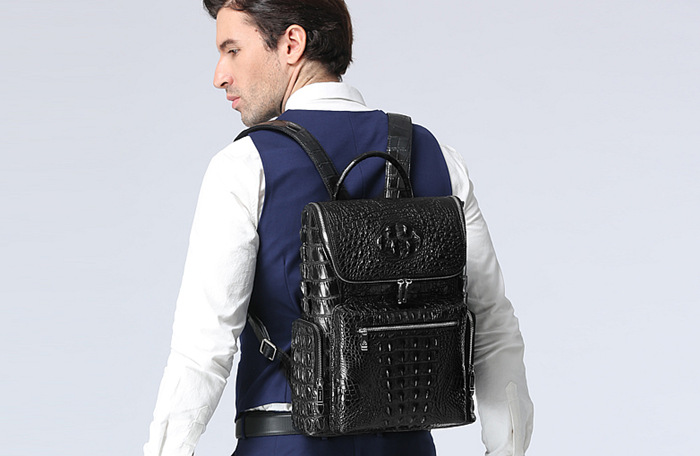 As you go around traveling in some foreign city, you can sure make a lasting impression sporting BRUCEGAO's crocodile backpack, one of the most stylish and top of the line backpacks that will make you travel more perfectly. The BRUCEGAO crocodile backpack seamlessly blends style and utility in one. It gives you important shoulder comfort and extremely durable. This crocodile backpack has room enough to let you carry all the stuff you need for a whole day of sightseeing.
  The luxury of BRUCEGAO crocodile backpack is one that adds extra humor to your luggage. This one is an eye-catching backpack that is also a perfect picture of perfect functionality for traveling. With its roomy space, you can have enough space to pack your essentials along with a laptop and a number of good books to read leisurely. No matter what you plan to bring with you while traveling, BRUCEGAO crocodile backpack ensures your items are in place.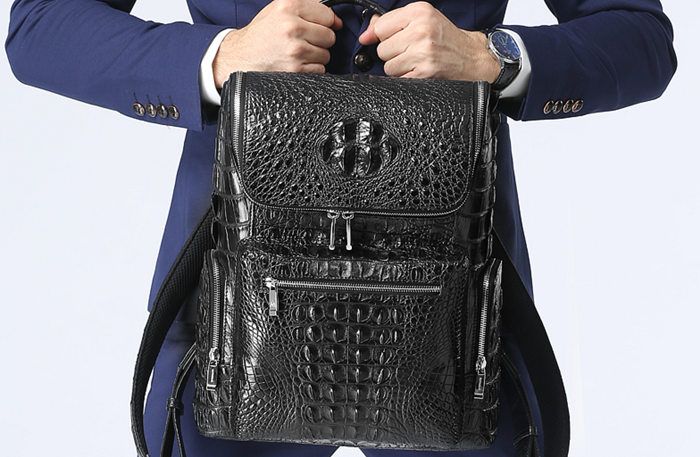 BRUCEGAO always strives to bring you the best exotic leather products from shoes to bags. In that sense, you can expect that BRUCEGAO crocodile backpacks are a top of the line exotic leather items designed to offer you the best advantage when traveling. Made from crocodile skins, these backpacks can last a lifetime and make sure that your traveling experience will be fun and memorable. BRUCEGAO crocodile backpack is simple and classic and it pairs perfectly well with any of your outfits. When it comes to luxury, style, and functionality, BRUCEGAO crocodile backpacks have it all perfectly combined.
  Recommended Fashion Crocodile and Alligator Leather Goods: crocodile belt, crocodile bags, crocodile handbags, crocodile wallets, alligator handbags, alligator bags, alligator wallets, crocodile briefcase, alligator briefcase, crocodile leather jacket, alligator leather jacket, crocodile shoes, alligator shoes, crocodile backpacks, alligator backpacks.
Recent blogs: