Handmade Process of Making Shoes
  Shoes are further divided into many categories such as athletic shoes also known as galoshes, sneakers, high heels, Stiletto heels, kitten heels, lace-up shoes, high-Tops, loafers, platform shoes, school shoes and many others. Shoemaking can be considered a traditional handicraft profession. The following are the traditional processes for making shoes.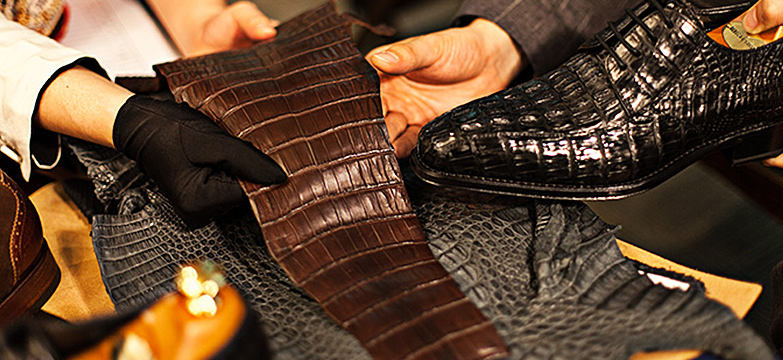 Step 1. Cutting
Leather is a natural material. Different skins have their own peculiarities, and different parts have their own orientations. We diligently check each piece of leather and mold it into shape, then proceed to cut.
Step 2. Sewing
The point is to bring it more into 3 dimensions. Stitch is a part of design. Stitch by stitch, we sew it with all our heart.
Step 3. Pulling Over
The last step (in forming the shoe) is to confirm the sewn upper to the placed inner sole. This process is important in determining comfortable wear. We fit the last 1 step so that there is no additional slack in the hand.
Step 4. Chain stitching
The rib standing between the pulled over upper and inner sole is sewn together with a welt (fine leather). That the sewing eye does not protrude is a basic feature of the Goodyear process, and this construction gives an outstanding stability and sense of comfort.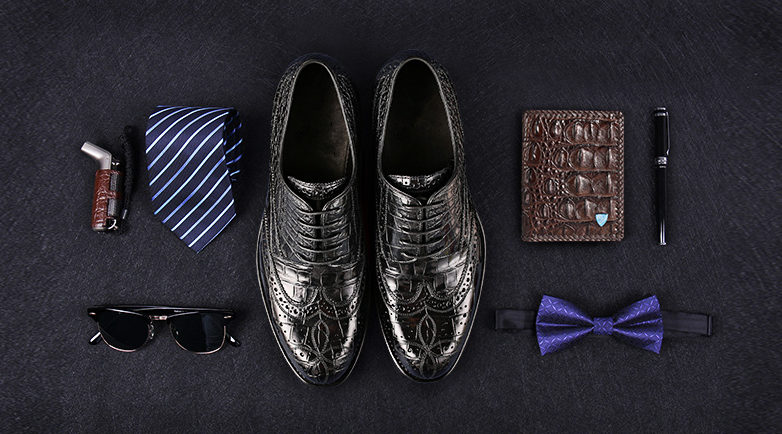 Step 5. Outswing
We sew fine leather to the sole. The cork and shank which acts as a cushioning material and can be thought of as performing the function of the backbone as thoroughly sanded. This is a process that greatly affects the outer appearance.
Step 6. Edge Grinding
The edge of the sole is ground down with a blade revolving at high speed. As there is no ruler the sense of the craftsman is paramount. The technique shines as volume is given by drawing it out and delicacy is perfected by grinding.
Step 7. Applying Coating
Hot coating is applied to the ground out leather and a face is made, ink is the applied and polished. The bottom can be ornamented or decorated with various types of coatings.
Step 8. Finishing Touches
Oil and dirt which attached themselves during the manufacturing process are washed off, and the shoe is polished with cream. After this, the insole is put in, and we finish by attaching the laces. Finally, the shoes undergo a rigorous check.
  Recommended Fashion Crocodile and Alligator Leather Goods: crocodile belt, crocodile bags, crocodile handbags, crocodile wallets, alligator handbags, alligator bags, alligator wallets, crocodile briefcase, alligator briefcase, crocodile leather jacket, alligator leather jacket, crocodile shoes, alligator shoes.
Recent blogs: