Crocodile Leather Wallet is the Best Birthday Gift for Him
   Are you thinking of giving the best birthday gift for your fiancé? You might settle to bags or accessories that he likes but before you take a move for these items – think about giving him a wallet! A man requires a wallet he could carry in pant's pocket, breast pocket or jacket. When aiming to purchase a wallet, select a crocodile leather wallet as it is the right birthday gift.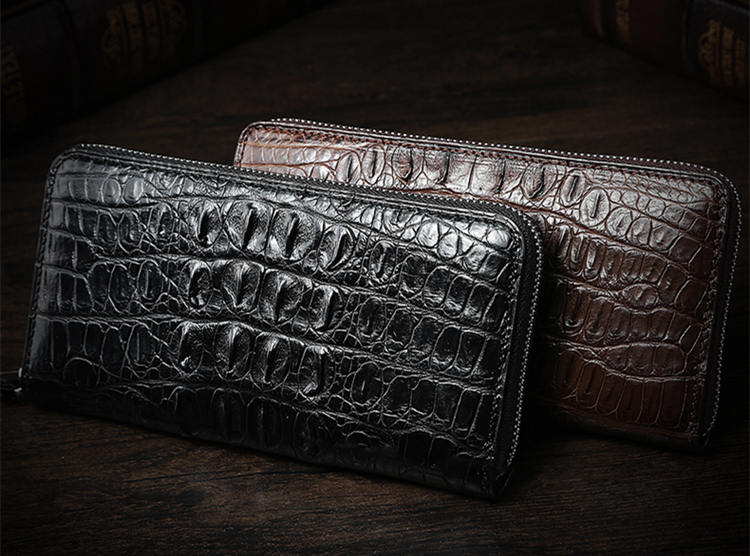 Ranging from classic quality to style, you can be sure crocodile leather wallet offers you the satisfaction you need if you purchase it as a gift for him. With the large selection it has on the market, you can purchase it from fashion stores or you can order from online stores that sell high-quality wallets.  Such as BRUCEGAO's online store.
Here are a few interesting reasons why crocodile leather wallet is the best birthday gift for him:
Great Material He Would Love
   Men like to use wallets that are durable. One of the excellent features of a crocodile wallet is durability. Made from pure and quality crocodile skin, this wallet is perfect for use as men go to the market or to the office. The material assures an excellent quality brand that never disappoints customers.
   He would be surprised as you give him a high standard crocodile leather wallet that is strong and tested due to its great material. Who knows, he might kiss you as a thank you for this wonderful gift.
Colors that Match His Preference
   Crocodile leather wallet comes in a large variety of colors. But if you are going to choose color, brown or black are the best choices. These colors look elegant with the design printed on these. Men love to look elegant and in style even in the wallet they carry.
   Giving him a brown or black wallet could make him happy not only with the color but also the use of the wallet. Having the right color he likes makes the gift a perfect one as he would love to put his cash or credit cards on it.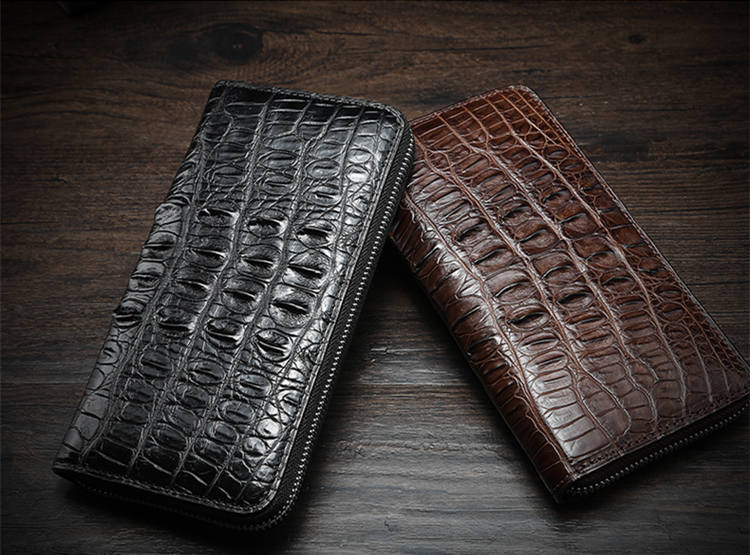 Features that Offer Convenience
   Like most wallet, a crocodile leather wallet excellently holds credit cards, money, business cards, ID's, driver's license and more. Some crocodile leather wallets could be large to fit in the back pocket or small to suit the size of the breast pocket. Men like a wallet that offers them great convenient use.
   Don't worry. With the features of this type of wallet, there is a sure way to win his gratitude and satisfaction. Leather wallets made of crocodile skin offer comfort in every use so you are sure to see the big smile on his face if you surprise him with this gift.
   Birthdays are truly special. Make it more special by giving a crocodile leather wallet as a gift. The great material, the convenience, quality, style, and design make this wallet the best gift for him. Besides, this fits your budget so come and buy this great gift for him. Rest assured he would surely love it.
   Recommended Fashion Crocodile and Alligator Leather Goods: crocodile belt, crocodile bags, crocodile handbags, crocodile wallets, alligator handbags, alligator bags, alligator wallets, crocodile briefcase, alligator briefcase, crocodile leather jacket, alligator leather jacket, crocodile shoes, alligator shoes.
Recent blogs: