Can You Wash A Leather Wallet
Are you looking for a perfect wallet that doesn't only look stylish but is also long-lasting? If so, then your search ends with elegant leather wallets. Leather is the ultimate material preference when it comes to buying wallets and bags. Leather wallets are the perfect gift for both men and women. The inclination towards leather wallets is because they are authentic and genuine. They offer a unique combination of soft and sturdy materials. They feel soft in your hand but are sturdy enough to last for a considerable time if you take proper care. Their natural distinctive sheen makes them so attractive that no other material can match their' grace and elegance. The most amazing feature of leather wallets is that they simply go with every attire. They are so versatile that you can flaunt away every look you carry. Be it an official dinner where you want to look classy or a dinner date where you desire to look stylish, a leather wallet is a perfect choice. Though some people argue that leather wallets are expensive but every penny spent on these luxurious and premium wallets is worth it.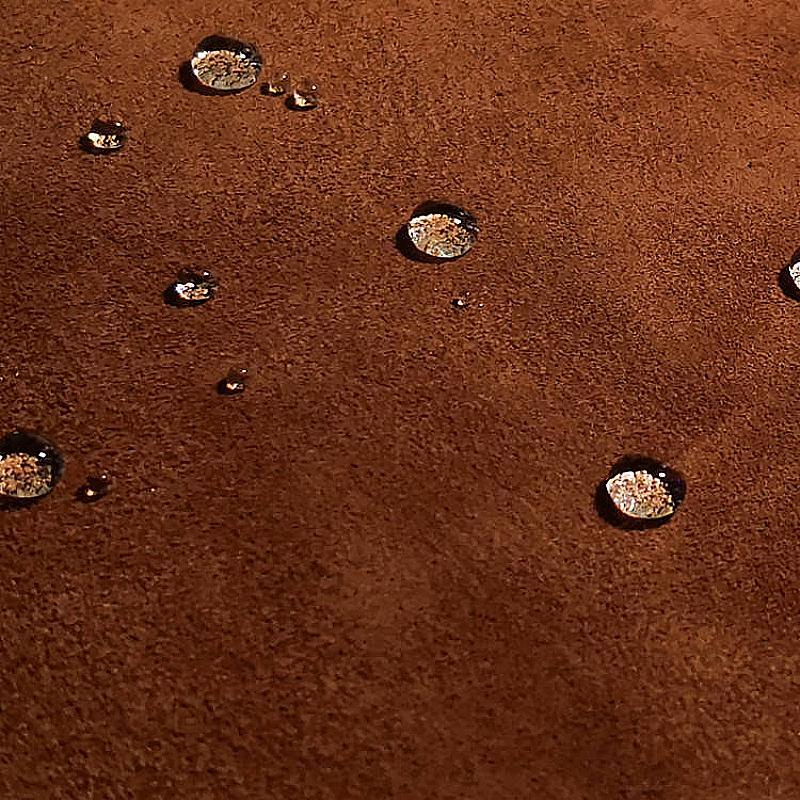 Are leather wallets water-proof
Many people assume that leather is water-proof but it is just a myth. No kind of leather is 100% waterproof. A little contact with the water is fine like cleaning it with a damp cloth. But even a small amount of water flow like a light rain can damage the wallet. Leather is a porous material and is not waterproof to resist such a quantity of water from seeping inside and causing damage. This is why washing your leather wallet is not an option. Even if your wallet gets wet in the rain then you need to tap away the water as soon as possible to protect it from damage. If you wash your leather wallet in a washing machine then there are fair chances that you will have to say farewell to your wallet once and for all. Washing a leather wallet in the washing machine can ruin the wallet irreversibly. Although the leather wallet made from high-quality full-grain leather can be somewhat restored any low-quality leather wallet won't be able to survive the swirls and excessive water in the washing machine. In short, washing a leather wallet in a washing machine is a big no-no and you should avoid doing it. Leather wallets are so expensive that it is better to avoid experimenting on them.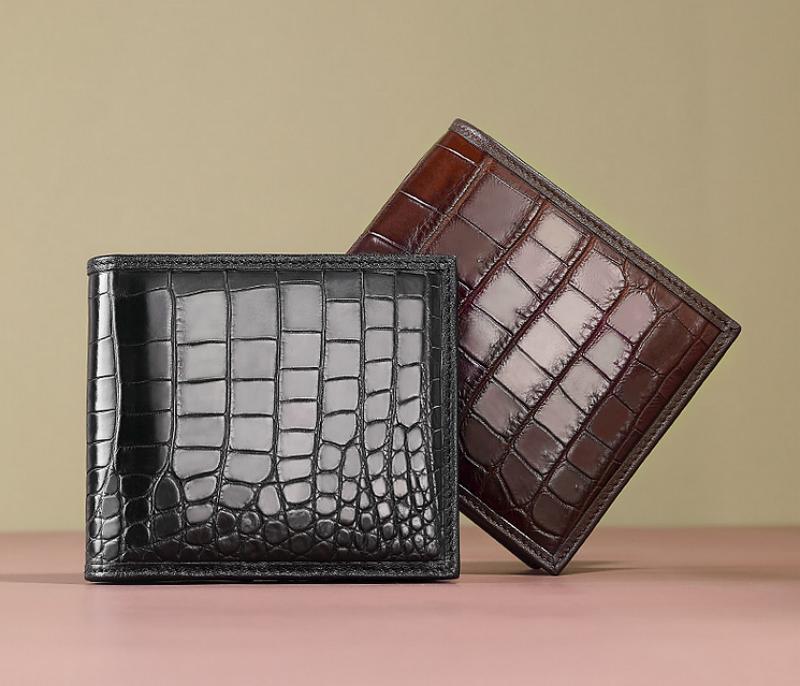 Why can't you wash your leather wallet?
Leather is not water-proof which is the biggest reason to avoid washing the leather wallet. Some other compelling reasons why you cannot wash your leather wallets include:
Affects essential oils in leather: Being an exotic material, leather naturally has essential oils. These can be eroded if the leather is exposed to water. Lesser essential oils make leather prone to dry out and crack which is something you won't be even able to reverse.
The appearance of creases and wrinkles: Washing a leather wallet can erode essential oils making the leather surface dry. This dry surface means that the leather in the area where essential oils will be less leather will kind of contract giving a wrinkly look and affecting the shape of the leather wallet.
Affects the natural appeal: Washing away the leather makes it dull and takes away its' natural glow and appeal. The authentic leather sheen is what makes it elegant and unique and you certainly don't want to lose that by washing it away.
Worsen the existing dust and stains: Washing a leather wallet forces the dust or dirt particles to seep inside and get stuck in the pores of the leather surface. Instead of removing the dust, this makes it a part of the leather surface. Similarly, washing with water can enhance the stain rather than diminish it.
Erodes Leather Patina: Patina is a protective layer that every kind of leather develops over time to refrain dust and dirt particles from seeping inside. Washing the leather surface with water and soap and applying friction can rip away and erode the patina layer. This not only damages the leather surface but also leaves an opening for the dust particles to settle inside the deeper layer of your leather wallet damaging its look and appeal.
Leather discoloration: Washing your leather wallet can cause discoloration ruining the elegant look of your wallet. By leaving the water in contact with the leather surface and the present dust particles on its surface then they seep inside the surface layer of leather and cause discoloration spots.
Chances of growing molds: When you wash a leather wallet, there are fair chances that the water that surpasses the surface layer can get stuck in the deeper layers of the wallet. This water can stay there and become a home for mold and mildew which will start to eat up your wallet from deeper layers.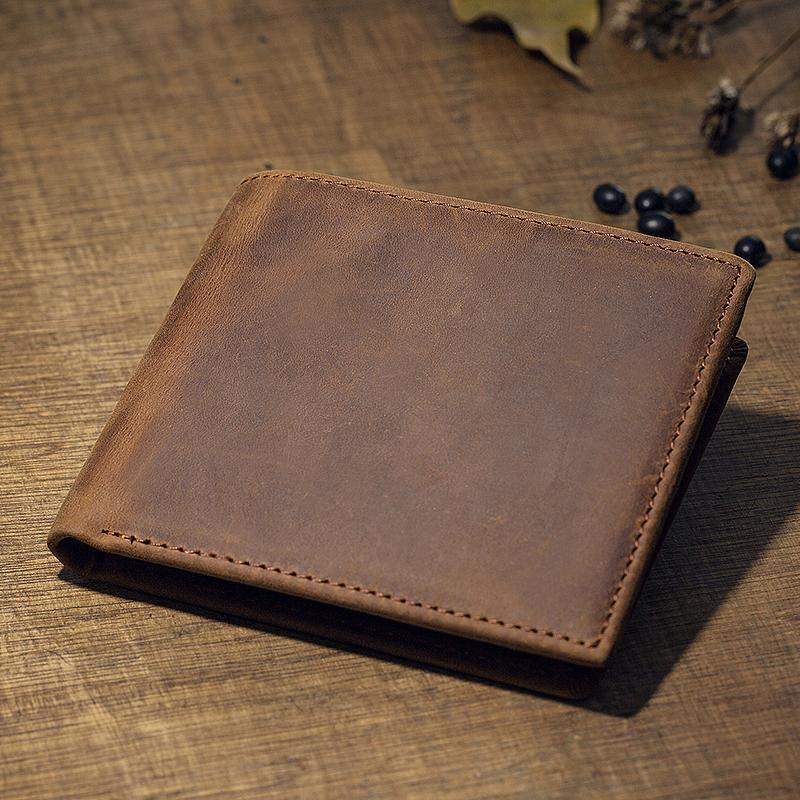 How to keep your leather wallet clean
You can keep your leather wallet clean and tidy with alternate cleaning methods and preventive care actions. Some of these tips are shared below:
You can clean the stain as soon as possible with a dry paper towel. Letting the stain stay in for long results in a stubborn mark that will ruin the look of your wallet.
For stains that have already dried out, you can wipe the surface with a dry cloth and a few drops of alcohol.
For grease oil stains, a damp cloth and talcum powder can do wonders.
Clean the wallet at least once a week to get rid of dirt, dust, and debris without giving it a chance to settle. As you might know that prevention is better than cure, similarly it is better to maintain your wallet rather than to thoroughly clean it later.
Apply leather cleaners as per the manufacturer's instructions to clean the wallet.
Apply leather conditioners to revive the glow and treat the surface layer of leather.
Always do a patch test before applying any tonic or product on the leather surface.