Are Leather Backpacks in Style?
Having a backpack offers a convenient option to carry your stuff. They allow you to enjoy a hands-free ride, walk or commute. Backpacks are famous for keeping your back in shape. While handbags can strain one side of your body by deploying weight on one side, backpacks distribute equal weights on either side keeping your back and shoulders at ease.
But are all backpacks the same? The answer is quite obvious. All backpacks can't be the same because of varying materials, sizes, and styles. If you are looking to carry a stylish yet convenient backpack then an adequately sized leather bag is the perfect choice for you. Leather backpacks offer a perfect blend of style and durability.
Leather backpacks never go out of trend. Leather is an exotic material that gets classy with age. If you take the care it deserves, then the leather backpack will stay by your side for a long time.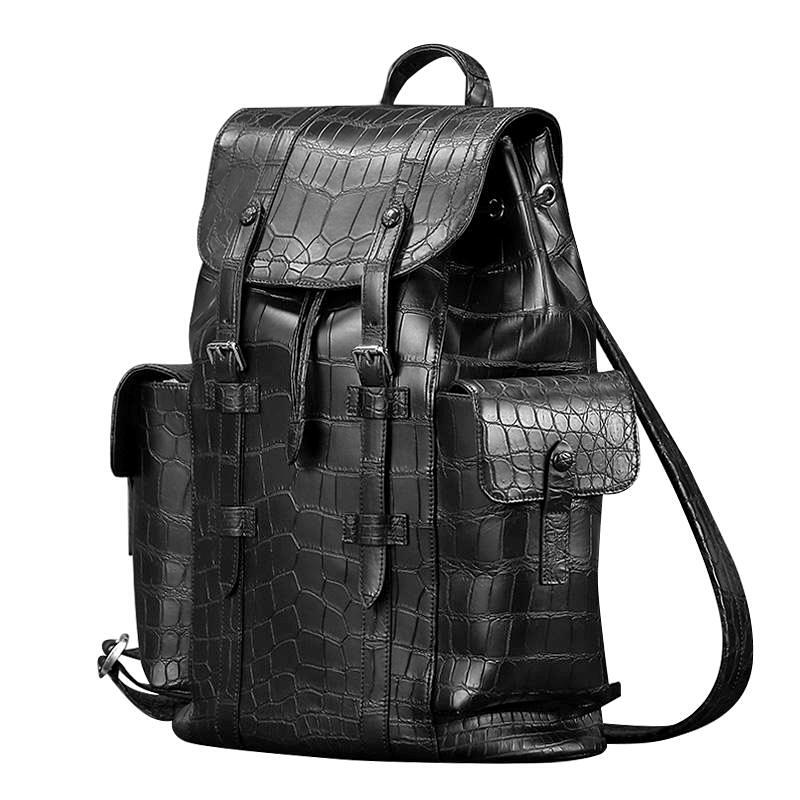 Why leather backpacks are in style?
Leather is an exotic material that has no match in quality and appearance. It offers a unique blend of a sturdy and strong yet soft and sleek look. Leather backpacks are so in trend because they offer an elite and luxurious appeal to the owner. Along with the unparalleled look, many reasons make leather backpacks the favorite in this category. Some of the most prominent reasons include: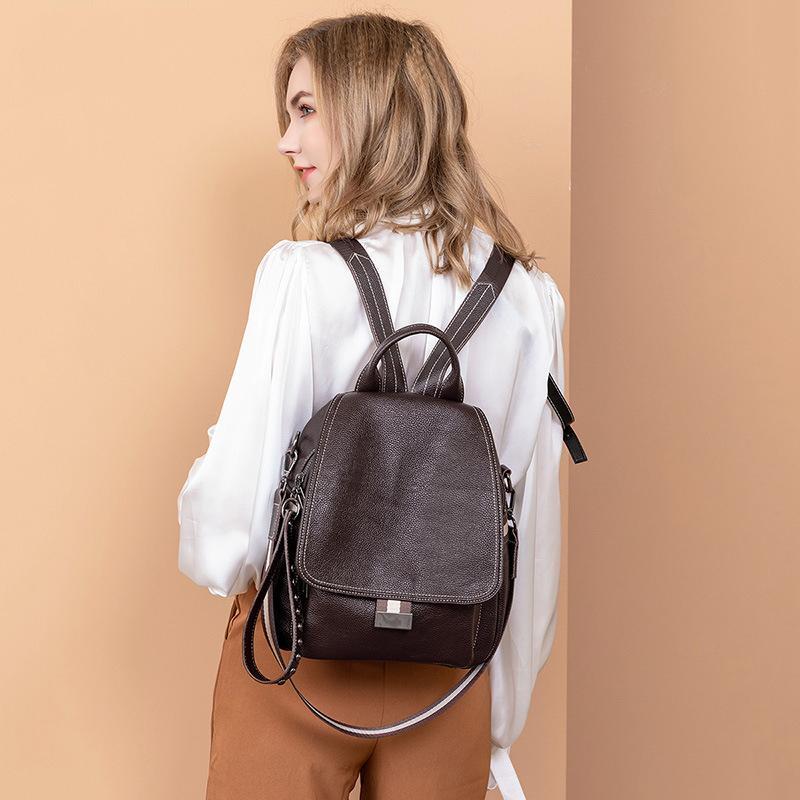 . Carrying convenience
Leather backpacks are light in weight which makes them easy to carry. You can conveniently stuff your backpack with your desired items without worrying about weight as the backpack itself is too light to be heavy on your shoulders.
Leather straps are so sleek and comfortable that your shoulder will never find their presence disturbing. Also, leather is a kind of material that does not slip as it is quite soft and supple. This is why these backpacks are quite convenient to carry.
Leather backpacks come in varying sizes so you can choose the size that fits your needs. If you just need to carry your wallet and cell phone then you can carry the small-size backpack. If you need to carry more stuff then you will need a larger bag.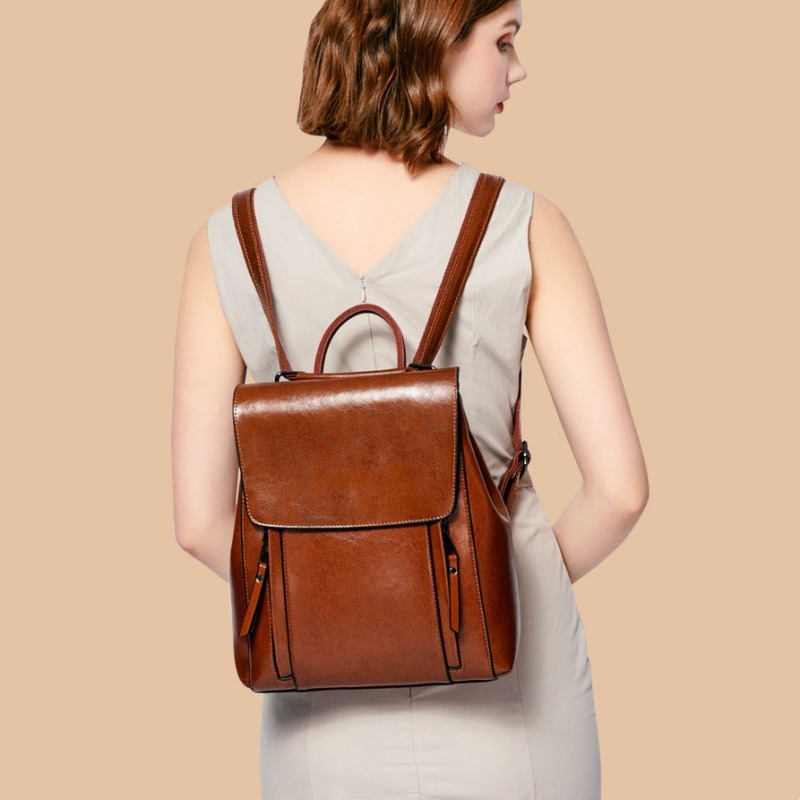 . Timeless appeal
Leather products are in trend for years and they will stay in fashion for years to come. Leather is an exotic material that offers authenticity to the product which is why it is loved by everyone. Especially people who love to carry unique and distinctive backpacks simply love these backpacks.
The greatest feature of the leather is that it becomes even more appealing with time. So, by investing in a high-quality leather backpack you can enjoy its timeless appeal for a long time.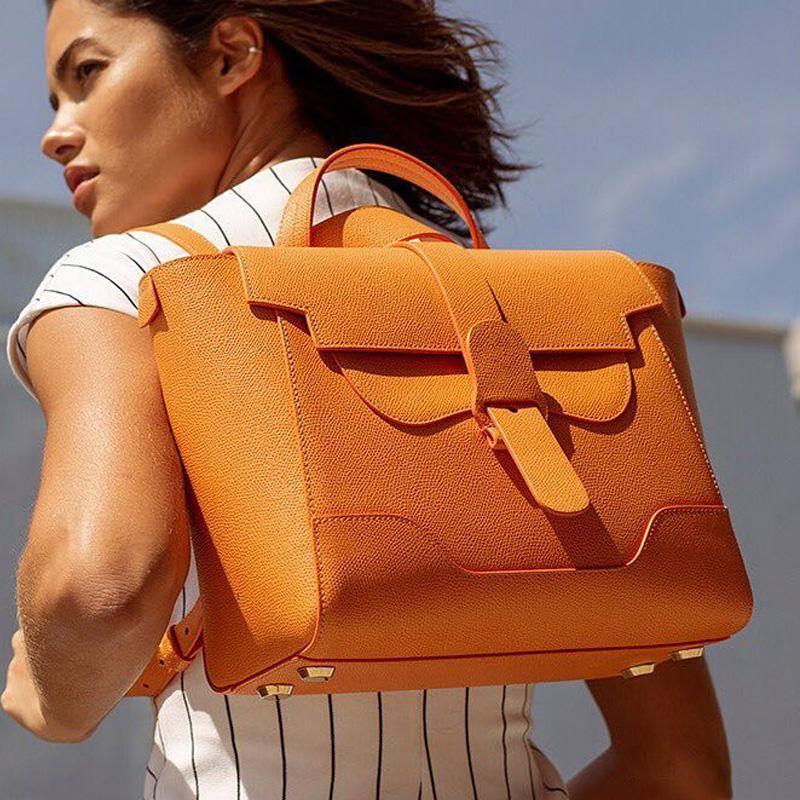 . Versatile Design
Leather backpacks are so versatile and stylish that they go with literally every sort of attire and occasion. They look perfect on people of all age groups. Whether you are going to school or the office, a leather backpack can be your ultimate partner.
Their easy-to-carry straps make these backpacks so comfortable that they are perfect for hiking. Leather backpacks are so sturdy that you can carry all hiking-related stuff in your leather backpacks easily. Leather backpacks are so friendly that you will simply fall in love with hiking trails.
You can also carry leather backpacks to your educational institutions. These backpacks are so comfy and stylish that they give you a funky appeal in college or university. You can find leather backpacks in varying designs and colors and choose the one that looks most attractive to you. These backpacks also come in various sizes so you can find the size that is suitable for your educational needs.
The leather backpack can be your perfect partner while you are traveling. You can easily adjust your to-go stuff in the backpack and explore a new city while on vacation.
Along with this, you can also carry your leather backpack to your office. Backpacks are so space friendly and can come with different compartments to offer enough room to keep all your official documents and files in order. There are also specially designed briefcase-style backpacks that can offer you great space to keep your official belongings organized in a smart way.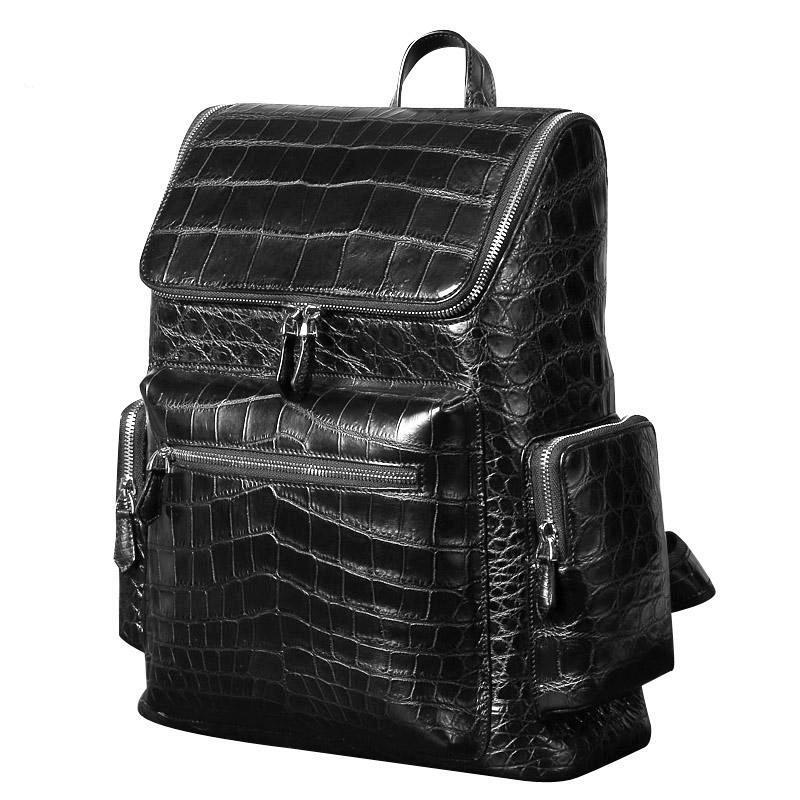 . Durable
Leather material is undoubtedly stylish and classy, but you will be glad to know that it has no match when it comes to durability. All you need to do is to buy an authentic high-quality leather backpack and you can enjoy it for a very long time. Full-grain leather is the most famous one that offers a high-quality finish to the backpack. Leather backpacks are the most durable as compared to any other available material in the market.
You can carry a leather backpack outdoors without any worry because you can easily wipe off any dirt or dust and enjoy your bag for a long time. Although it is good to take essential care of leather like wiping off excess water instantly as it can ruin the leather surface. If you take proper care of your leather backpack then you can prolong its useful life.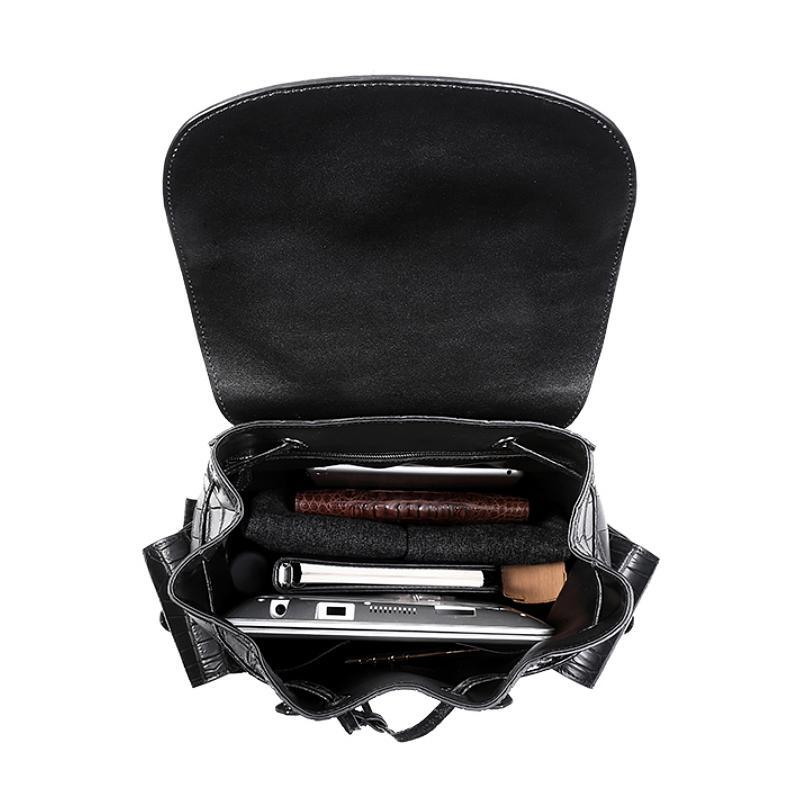 . Ability to withstand heavy weight
These high-quality leather backpacks are sturdy enough to easily carry heavy weight so you can easily stuff your heavy belongings inside without stressing about any sort of damage to the backpack. Although it is always better to check the capacity of the leather backpack before putting your stuff inside. Because if you will overload it more than its' capacity then you will tear its' seam.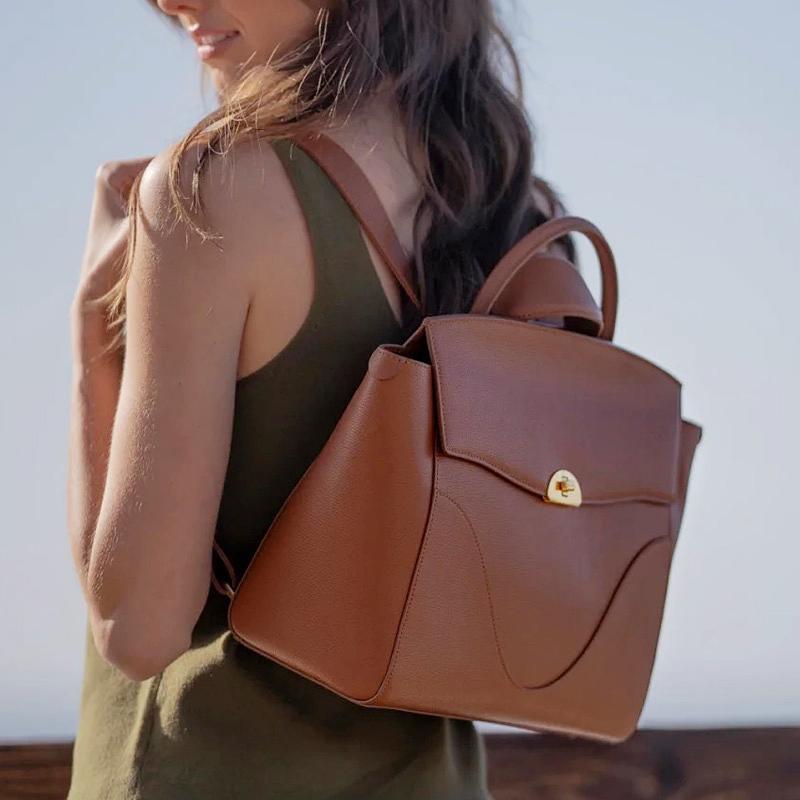 . Elegant look
The elegance and decent appeal of the leather backpack is unmatched. High-quality leather backpacks look most stylish as compared to backpacks in other materials. You can easily distinguish between genuine and replica leather as nothing can match the elegance and natural sheen of original leather.
Original leather backpacks can be seen apart from fake ones from a distance and can never go out of style. This is literally out of question that leather backpacks are not in style because no other material can match the quality, style and elegance of these backpacks.