Best Wallets for Men – BRUCEGAO's Alligator Wallet
  Whether you are fond of accessories or not, a wallet is a must-have accessory for all men. If you want the exceptional things in life, BRUCEGAO's alligator wallets should be a must on your wish list. Alligator skin wallets are the most craved accessories mostly by fashionable and classy men. They are unique and durable and have a perfect leather smell.
  A wallet might be a small accessory, but it can say a lot about you. There are several reasons why you should buy an alligator wallet including attention to detail on the end product. It is durable and can last for an extended period. It also shows people your excellent taste in fashion. If you love originally crafted items, the alligator wallet is the product for you. However, it is expensive since it is not an everyday accessory.
  Experience a high-end and stylish alligator wallet from BRUCEGAO. They are designed and crafted in Italy from the most beautiful alligator skins. They also come in different colors, shape, and sizes according to your liking.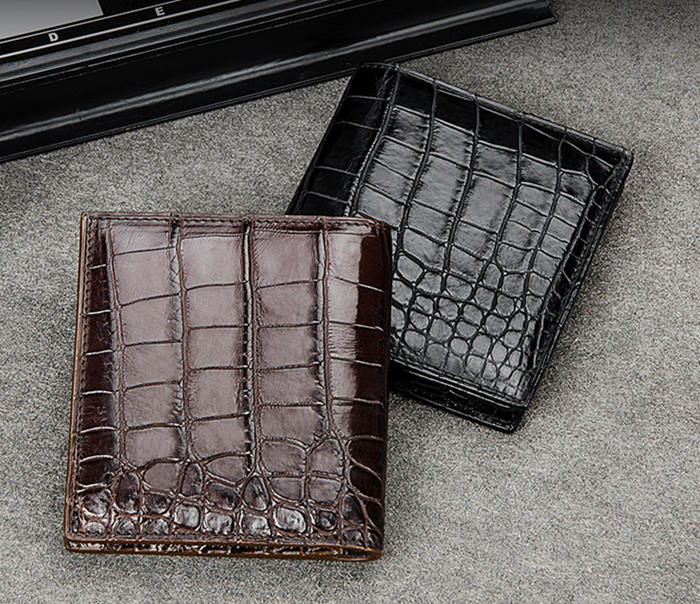 Tips for Purchasing the Perfect Alligator Wallet
  There are various factors to consider when selecting the perfect alligator wallet according to your needs. The wallet style is the primary factor; it can either be long or short. The short wallet is comfy and easy to carry in comparison to the long. However, it has a small carrier capacity.
  Color is also essential; men alligator wallet comes in few colors including grey, blue, black and brown. However, black and brown are the most popular since they show a man's gentle temperament, elegance, and steadiness. Also, consider the price. The wallets come at different rates according to the details, material, and craft.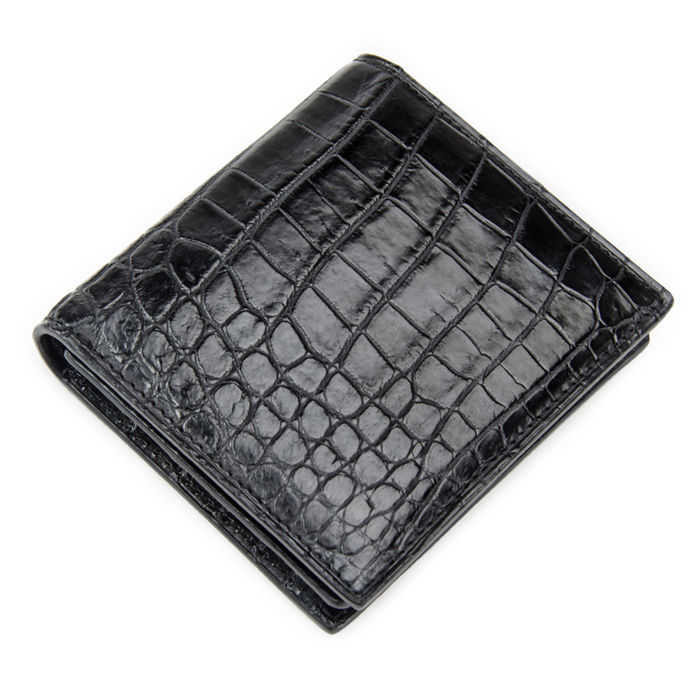 About the Alligator Skin
  Alligator skin has an even and more symmetrical pattern. The American alligator is the only source of the leather. It also has a smooth, softer and thicker feel compared to crocodile skin. Crocodile skin comes from various species. It is rough, offering the best grip preventing the wallet from shifting in the pocket.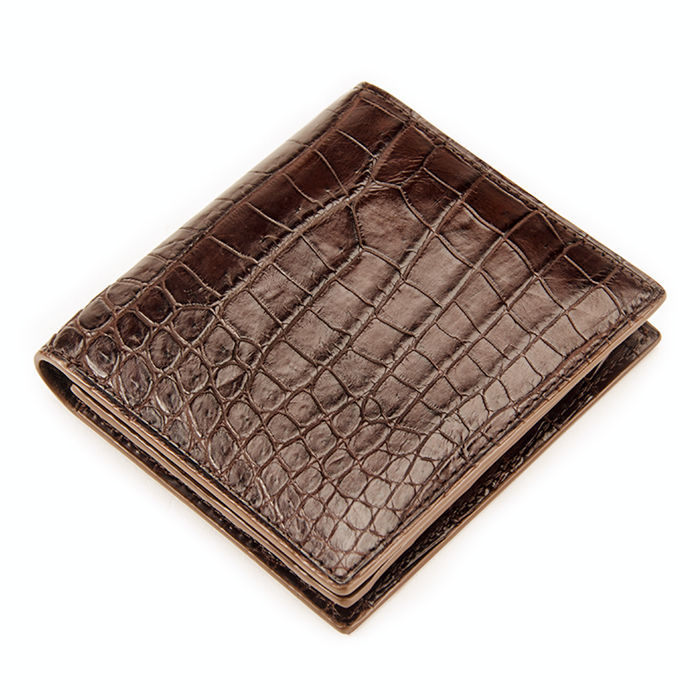 Taking Care of an Alligator Skin Wallet
  The skins are treated differently, and the wallets are made with keen attention to details. You should take proper care of it to make it last a lifetime. First, keep the wallet dry and clean. Do not use other leather cleaning products to clean the alligator wallet. However, ensure to clean it after a few months. Also, remember to condition the alligator wallet after washing to restore the lost emollient. It will also assist to moisturize and reseal the leather. The perfect moisturizing product to use on your BRUCEGAO's alligator wallet is beeswax.
  The other secret of taking care of the alligator wallet is proper storage. Always strive to keep it in a natural unstressed position if you frequently use it. Furthermore, when not in use it cool and dry. Ensure to store it in a cover bag and avoid overstuffing it.
  BRUCEGO's alligator wallet guarantees quality and a lifetime investment.
  Recommended Fashion Crocodile and Alligator Skin items: alligator briefcase, crocodile belt, crocodile bag, crocodile handbag, crocodile wallet, alligator handbag, alligator bag, alligator wallet, crocodile leather jacket, alligator leather jacket, crocodile boots, alligator boots, crocodile backpack, alligator iPhone X case, crocodile iPhone X case.
Recent blogs: