Are Leather Messenger Bags Still in Style for Men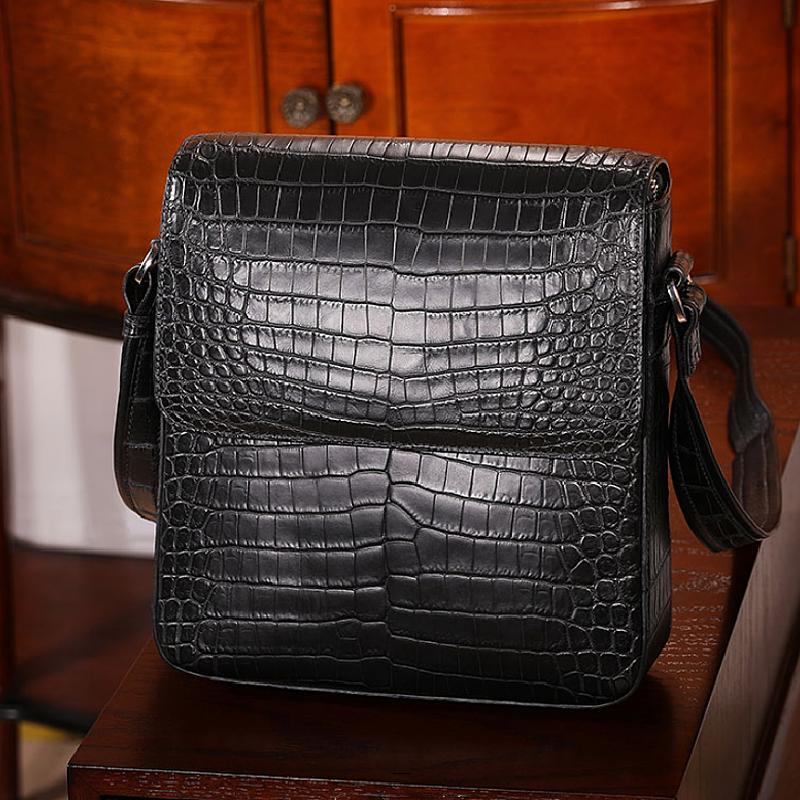 Leather is an evergreen material for bags. It is truly out of the question that leather can go out of fashion. It has been in fashion for decades and it is here to stay. Leather is a preferred material to design clothing lines and accessories for both men and women. Among other leather accessories, leather messenger bags are a classy leather product that is loved by men all across the globe. Being versatile, this bag is a perfect gift for men.
If you are unsure what messenger bags are then you should know that these are bags with long straps, a top flap to open the bag and possess a lot of pockets concealed by the top flap to safely carry all your required belongings. The messenger bag is typically the best bag for men considering its shape, versatility, and ease. The leather messenger bags have been loved by men for decades and the trend is here to stay for years to come owing to the perfect design and grace it offers to men. Some of the most promising reasons why these bags are still in style are shared below: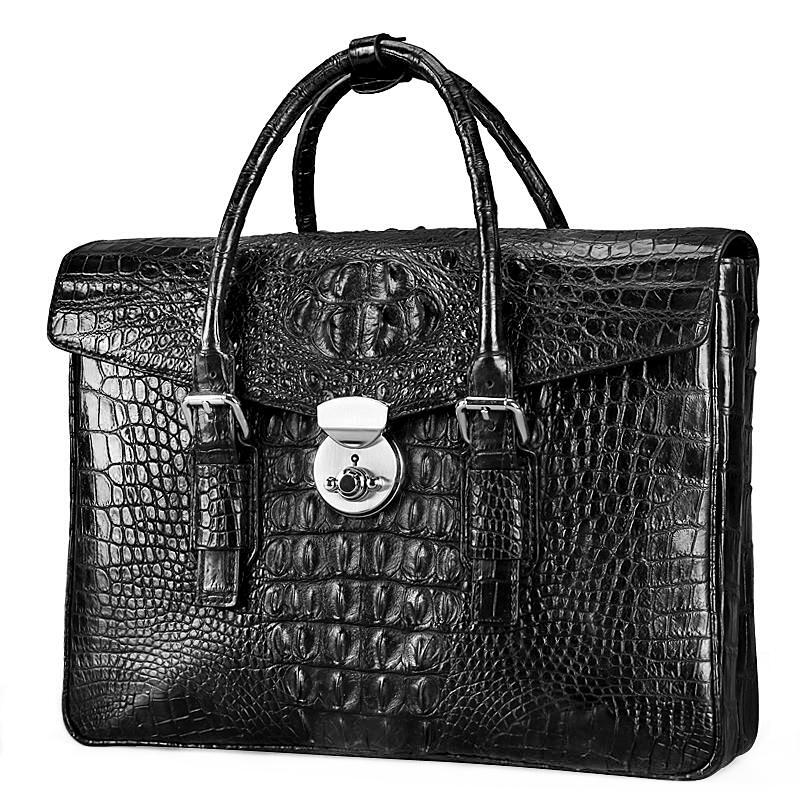 Durable: Leather and durability go hand in hand. Leather is famous for its durable nature especially if you use the products with needed care. The leather messenger bags are created in a way that they can bear the daily wear and tear and withstand the environmental impact. They are created to last for a considerable time so that users can enjoy using their messenger bags.
Lightweight: Leather bags are sturdy yet lightweight. This quality makes them perfect as you can carry your belongings without any stress of overburdening your shoulders (as the bag itself is quite light in weight). The light weight of the bag makes them easy to carry especially if you have to reach your destination via public transportation.
Organized: One of the greatest quality messenger bags is that they offer compartments and pockets to keep your belongings organized in fashion. The compartment-based storage option gives you the liberty to keep your stuff apart from one another to prevent any mixup of documents and other belongings. It is also perfect to keep your belongings separate which can have a damaging effect on each other for example you can put a pen or USB drive in a separate compartment away from your cell phone which can otherwise scratch the phone screen. It not only helps you to store things in an organized manner but also lets you find the stuff quite easily as you can comfortably detect which compartment has which stuff
Stylish: Who doesn't like to wear a bag in stylish ways? Well, of course along with comfort and durability style is a required component, and leather messenger bags can be worn in many ways. Leather messenger bags are very stylish, and trendy and can be worn in versatile ways as per your liking. You can carry it over the shoulder, strap it to your back, wear it across the body or carry it in hand. The style you want depends upon your preference and commute.
Convenient to carry: The great feature of leather messenger bags is that you can choose not to carry them on hand. You can enjoy a hands-free commute while carrying the bag on the shoulder or across the body. This is perfect for people who want to have their hands free of the duty of carrying a bag. You can enjoy your screen time on mobile, read a book in hand or even send some important emails while carrying the messenger bag over your shoulders and doing work with your hands simultaneously. In short, messenger bags allows you to multi-function by freeing your hands from the duty of carrying the bag. Along with this, the leather strap that is designed to carry the bag is often padded to ensure that you can comfortably carry the bag without stressing or hurting your shoulders. You can carry the bag comfortably by keeping the padded portion of the strap over your shoulder and roaming around freely while carrying the bag without any sort of discomfort.
Easy-to-use: Leather messenger bags are designed in a way that you can find the required stuff with great ease. These bags have a lot of pockets or compartments to offer room for your stuff which you can easily locate. The top flap design is ideal for men who are always on the go as it assists them to find and use the stuff they require with a simple hand movement. You can easily open, close, or check out the compartments of the messenger bag without any trouble. The best part is that you don't have to remove the bag to locate your stuff as you can easily view the bag contents while it is on your shoulder.
Versatile appeal: Leather messenger bags look so elegant, and graceful and have a versatile appeal. They go with every attire and help to redefine or complete the overall look. You can hold the bag in hand if you are going on a professional trip or visiting your office. In neutral colors, the leather messenger bags look so graceful and decent that they give you the serious, elite, and professional look that everyone will admire. You can also carry a messenger bag for a casual day out by wearing it on your shoulder to carry your useful belongings along. Whereas, a messenger bag can be worn cross-body for a sporty look with jeans and a funky shirt. This versatile appeal that suits every attire and looks makes them a necessary accessory for every man out there.
Offers adequate room: You can keep and carry all your necessary belongings in a messenger bag as it has multiple pockets to offer comfortable room for your stuff. This feature makes these bags stuff-friendly because you can carry multiple items without stressing over the space to keep them and issue any sort of mix-up as you can keep the stuff in separate pockets.